Introduction
We've all witnessed how on-demand delivery apps for home services have impacted most traditional businesses. Everything from how we travel, eat, purchase, and even date has altered tremendously due to the evident on-demand economy. Overall, the delivery software proved to be a profitable business model worldwide. So why not utilize an on-demand home services app to perform our housekeeping and errands? After all, we could use an Alexa to aid us with our household chores and errands.
Before going forward to the specifics of an on-demand home services app, let's look at its services. As the name suggests, it is an on-demand home services website where you may hire specialists to do all of your domestic responsibilities. Like all other on-demand smartphone apps, it has the necessary functionality. If you have a leakage in your home, contact a plumber in your region. If your air conditioner isn't working correctly, call a professional who can fix it in minutes.
Currently On-Demand
Although the development of an on-demand app for home services is still in its early stages, certain well-known brands of home service apps are already involved. The popularity of smartphone applications has soared due to the covid-19 outbreak. This epidemic had only one positive effect: it raised the value of digital solutions. Well-known services in this market include TaskRabbit, Thumbtack, Handy, Urban Company, and others. As a result, now is the best time to develop an on-demand home services mobile app to leverage economic opportunities.
The New York Times poll suggests that the US market for on-demand home services is worth $600 billion. It also grows steadily throughout the forecast period, with a CAGR of around 49 percent estimated by 2021.
Important tactics for being a top home service app
Determine your customers' requirements.
Before developing an on-demand app, you must first identify your target audience, their needs, and the development cost. You can accomplish this by performing market research and surveys to determine the specific kind of services available in the on-demand business. After gathering pertinent facts and insights, you can effectively strategize and determine your goals.
Keep an eye on the leading players.
Understanding your client's needs and what your competitors are doing is imperative. Studying your competitors' tactics allows you to learn about the latest trends and fundamental aspects they employ.
Punctuality is essential
Because it is an on-demand service, time is an unavoidable aspect. You're doomed if you don't provide services within the specified time frame.
However, customers will be happy and satisfied if you give them service before or on time. Furthermore, as a result, they will recommend your on-demand services to their friends and relatives.
Consider your app onboarding experience.
The app development industry's competitiveness has reached new heights. As a result, you must take your app onboarding seriously. You must ensure that the instant your customer downloads the app, he has an experience that engages and convinces him that it adds value.
I am using notifications and smileys correctly.
The use of Push Notifications is a two-edged sword. Proper use of it can perform wonders for your app, but incorrect use of Push Notification can annoy your app users, resulting in their loss. When delivering Push Notifications, make sure that it does not appear to be a mindless advertisement but rather relevant information that will benefit the user.
Believe in the product, not the promotion.
You must believe in your product. Spending money on marketing will not help enough if your product is weak. Your product serves as the basis around which everything else is built. If the foundation is weak, its collapse is unavoidable, no matter how tall your tower is.
Unique app design
When your application lacks a user-friendly interface, it may offer the best deal that no one else can provide on-demand, but it does not reflect success in the shop. Intuitive application design can help attract new customers while also keeping current ones.
Security precautions
If your app collects personal information from users, you must have a privacy policy. The protocol must include the knowledge acquired and how it is handled. The benefit of making this decision so early is that you will have time to seek legal counsel and create and implement security processes in an app.
Features Required for the On-Demand Home Services App
Professionals browsing filter
The user must be able to locate numerous professionals for the various services offered on the app. Filters assist in finding the ideal professional for the job at hand. They can also make it easier for customers to choose services based on cost, specialty, and distance, clearly indicating which specialist they require.
Scheduling of Services
Customers should feel free to select a convenient time for their service. The scheduling function in the home services app development allows clients to choose a convenient time for the professional to visit them for the given work. The customer should select the most convenient time slot and book the professional for that time.
Confirmed Notification
Receiving appointment confirmation notifications is critical in any home-service app or on-demand app. The consumer must be notified of their booked appointment and the service cost (if paid the receipt) and (if paid on delivery, the service cost receipt). The schedule must be communicated to the customer as soon as it is booked.
Several safe payment options
Check that the app supports a variety of payment methods such as credit, debit, digital online payments, on-delivery payments, and in-app wallets. Make sure that a robust payment gateway protects the transaction. The customer should be able to trust the online payment part and complete the transaction without difficulty.
Customer care
Customers should be able to communicate with a professional (through phone or chat) within the app to get answers to their questions quickly. Chatting with clients is much more efficient, although having both is preferable. The in-app messaging feature assists businesses and customers in better understanding one another. It will also eliminate misunderstandings and the possibility of errors. However, it would help guarantee that your network is encrypted for your communication to remain private.
Customer Feedback
After completing their service, the customer must be able to leave feedback on the app and the professional. The app should include this functionality to take advantage of additional services. The review system inside the home services app development acts as consumer input, which may consist of adjustments or ratings.
On-Demand Service App Types
Although on-demand services' essential operations may appear identical across industries, there is a significant diversity based on stakeholder relationships. We classified on-demand service apps into three categories.
On-Demand B2C Services
The first group is the most prevalent in the on-demand service economy. Customers, or the general public, will be served by the business here. B2C on-demand service apps include DoorDash, Walmart, Amazon, and others.
On-Demand B2B Services
Several companies only offer on-demand services to corporations and organizations. If you want a constant flow of orders and prefer to deal with a few large company clients rather than several small individual ones, the B2B method is ideal. Most of these services are tied to business needs such as transportation, recruiting, banking, etc.
On-Demand C2C Services
Do you want to create a business platform where you don't have to do anything but earn a two-sided commission on every transaction? That is what C2C on-demand app platforms do. People use your app platform to purchase and sell goods and services online. OfferUp, OLX, Uber, Airbnb, and eBay are some of the best examples of such apps.
You now understand what on-demand services are, how they work, and their wide variety. It's time to delve further into the area you've been waiting for, the most excellent on-demand service app ideas for 2022.
Top Startups in On-Demand Home Services in 2022
1. AppsRhino
AppsRhino stands out as a premier mobile app development company that excels in crafting tailor-made home services apps. Backed by a proficient team of app developers, designers, and project managers, AppsRhino is adept at transforming your home services app concept into a reality.
AppsRhino offers comprehensive consultation services to refine your app idea and devise a strategic roadmap for its development. With a team of seasoned designers specializing in creating visually captivating and user-friendly interfaces for home services apps, AppsRhino ensures an engaging user experience.
Furthermore, AppsRhino extends its expertise to assist you throughout the app submission process, ensuring your app gains visibility among your target audience.
AppsRhino offers the best Tech-driven solutions for Home services, Laundry delivery, Alcohol delivery, Grocery Delivery, On-demand Cannabis, and Taxi Services:
With AppsRhino as your development partner, you can confidently embark on your app journey, knowing that you are collaborating with the finest platform for app development.
2. UrbanCompany
Previously known as UrbanClap, UrbanCompany has consolidated several services onto a single platform. From home cleaning to beauty services, and restoration to movers and packers, UrbanCompany offers it all under one roof. The platform promises over 10,000 registered professionals who the organization has validated. As it gained popularity among the metropolitan population's busy working lifestyle, the company's income surpassed $10 million.
3. TaskRabbit
TaskRabbit is one of the most economical home service applications, allowing you to engage a trusted professional anytime and for whatever price you choose. Because of its flexibility, dependability, and affordability value proposition, TaskRabbit is a winner in the gig economy. This American online and mobile market service has been in existence for 12 years and presently serves 47 cities in the United States, four cities in the United Kingdom, and one city in Canada. Over 700,000 people use TaskRabbit to complete ordinary tasks now.
4. Zimmber
Zimmer received a $400,000 investment from Mobi's co-founders and a $2 million pre-series financing from significant Venture firms such as Omidyar Networks and IDG Ventures. The organization verifies the compliance of all licensed service providers so that your complaints can be resolved. They also have additional guidance and assistance systems to fill gaps in the present offering.
5. Help
Help is a one-stop shop for all of your home care and maintenance requirements. The platform provides washing and laundry services, as well as maintenance services. It also offers technical services such as pest control, electrical repair, heating, automobile washing and restoration, home painting, and computer servicing.
6. HouseJoy
HouseJoy is one of the most rapidly expanding home services businesses. Matrix Partners contributed $4 million to the company's inaugural round of funding. It gained tremendous support from the Indian population, which placed approximately 4,000 orders per day, resulting in 30 to 40% weekly growth for the company.
7. Timesaverz
Lovnish Bhatia and Debadutta Upadhyaya launched the company in 2013 to assist those new to cities. You may easily book services such as maintenance and other things using your cell phone. Timesaverz is now available in the following cities: Delhi, Noida, Gurgaon, Hyderabad, Bangalore, Pune, Mumbai, and Chennai.
After each service, the app or website offers cashback points that may be traded for a meal out, social activities, or spa treatments.
Conclusion
The Home Services app is a novel concept in on-demand app development. Although firms like Handyman, Task Rabbit, and Thumbtack already dominate the on-demand home service app development market, there are still numerous possibilities that you can investigate and use in this app idea.
Conducting Proper market research and including the essential features, the execution of novel concepts, and adequate promotion can all contribute to the success of your app. Contact us, a leading mobile app development company, to get advice and construct an app.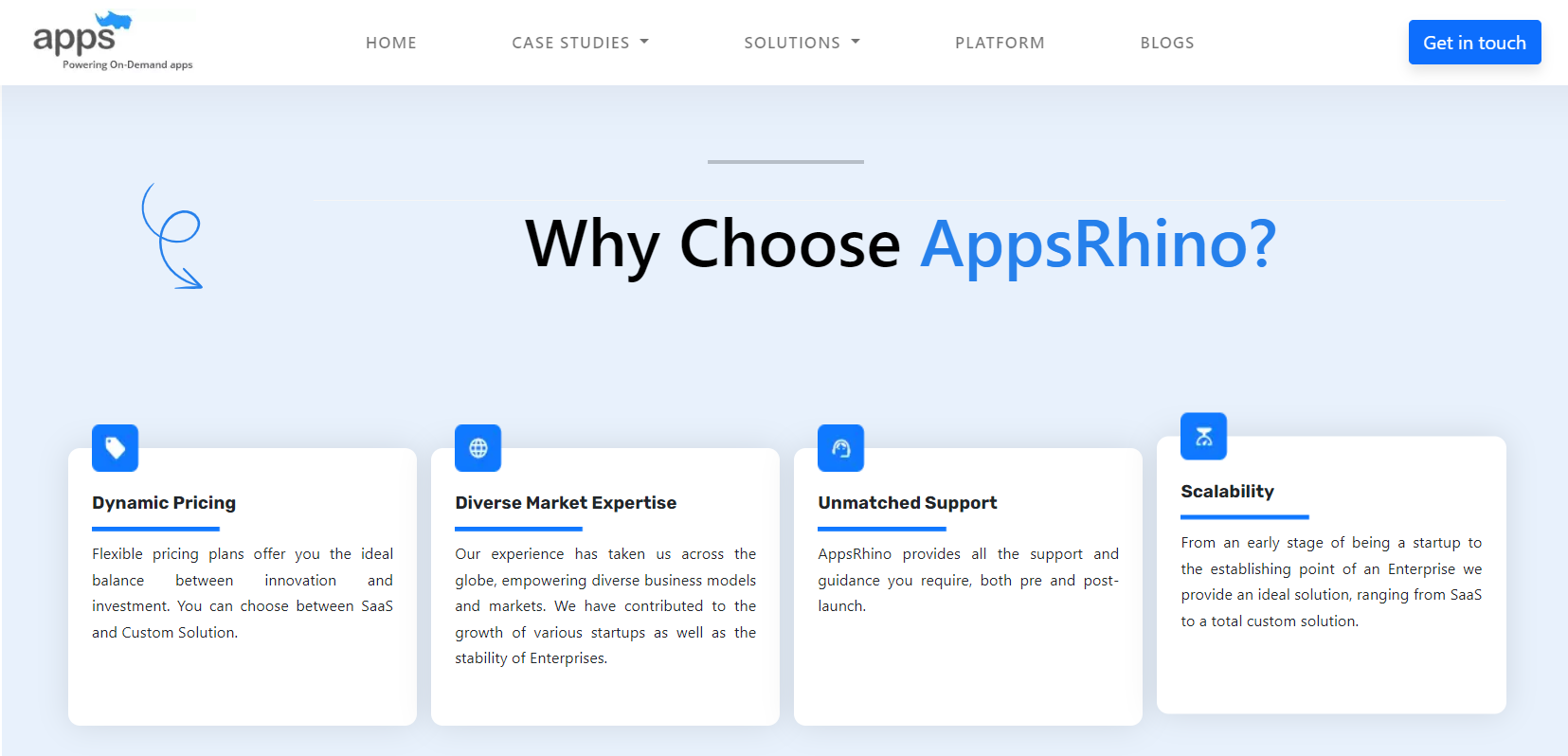 Frequently Asked Questions
What are On-Demand Apps for Home Services?
On-demand apps for home services are mobile applications that connect users with professionals for various services like cleaning, repairs, installations, and more, all with the convenience of a few taps on your phone.
How do On-Demand Apps for Home Services work?
These apps work by allowing users to browse through a list of available services, select their desired service, choose a professional based on ratings and reviews, and schedule an appointment at their preferred time and location.
What are the benefits of using On-Demand Apps for Home Services?
Using on-demand apps for home services saves users time, effort, and stress. It eliminates the need for searching through directories, making phone calls, and negotiating prices. Additionally, the apps often offer secure online payments and provide reliable service providers.
Which services can be availed through On-Demand Apps for Home Services?
On-demand apps for home services provide a wide range of services, including cleaning, plumbing, handyman services, electrical work, appliance repair, home improvement, gardening, and many more.
Are the service providers on On-Demand Apps for Home Services trusted?
Yes, the service providers on these apps are usually vetted and trustworthy. They undergo background checks and are often rated and reviewed by previous customers, helping you make an informed decision.