Introduction
Do you want a Laundry App?
We have one for your ASAP!
Request your orders from your phone,
track with GPS and get services from home!
Everyone has busy schedules these days. Most people don't get time to do their laundry!
In these situations, you can allow the customers to come to you and request laundry services. The customers will save time and get fresh clothes whenever they want! Do you know the features you can add to your Flycleaners Clone App? Do you understand the Development cost for this application?
You can read this blog to understand the features, Development cost, and other significant things associated with Flycleaners Clone App. You'll get insights and an overview of Flycleaners Clone App working from the customer end.
You can connect the customers with local laundry stores and help them get fresh, ironed, and processed clothes from their homes.
You will act as delivery partners and communicators between the customer and the laundry service stores.
Moreover, you can allow customers to choose from numerous stores based on ratings and the location they enter into the application.
Why are we waiting, then? Let's start reading!
Working on the Flycleaners Clone App for the customers
Let's understand how a Flycleaners App will work from the customer end.
This process will help you determine the Flycleaners App Development sequence and enhance your team performance.
Customer downloads and open the application.

They sign-up and log in to the Flycleaners App and enter their details.

Customers select the required category and place their laundry request.

They enter the preferred laundry pick-up time for the delivery partners.

Further, they can enter the post-laundry delivery time for dropping off the clean laundry.

Finally, users can enter their address details to implement the required services.

You can allow the users to add specific information for clothing and stains on the laundry.

Finally, customers can enter their ratings or feedback after receiving their processed clothes.
Flycleaners App Features
Let's understand some features you can add to your Flycleaners Clone App. These features will attract the maximum number of customers and help provide them with better services.
Better features lead to rewarding outputs.
Effortless Login and Sign-up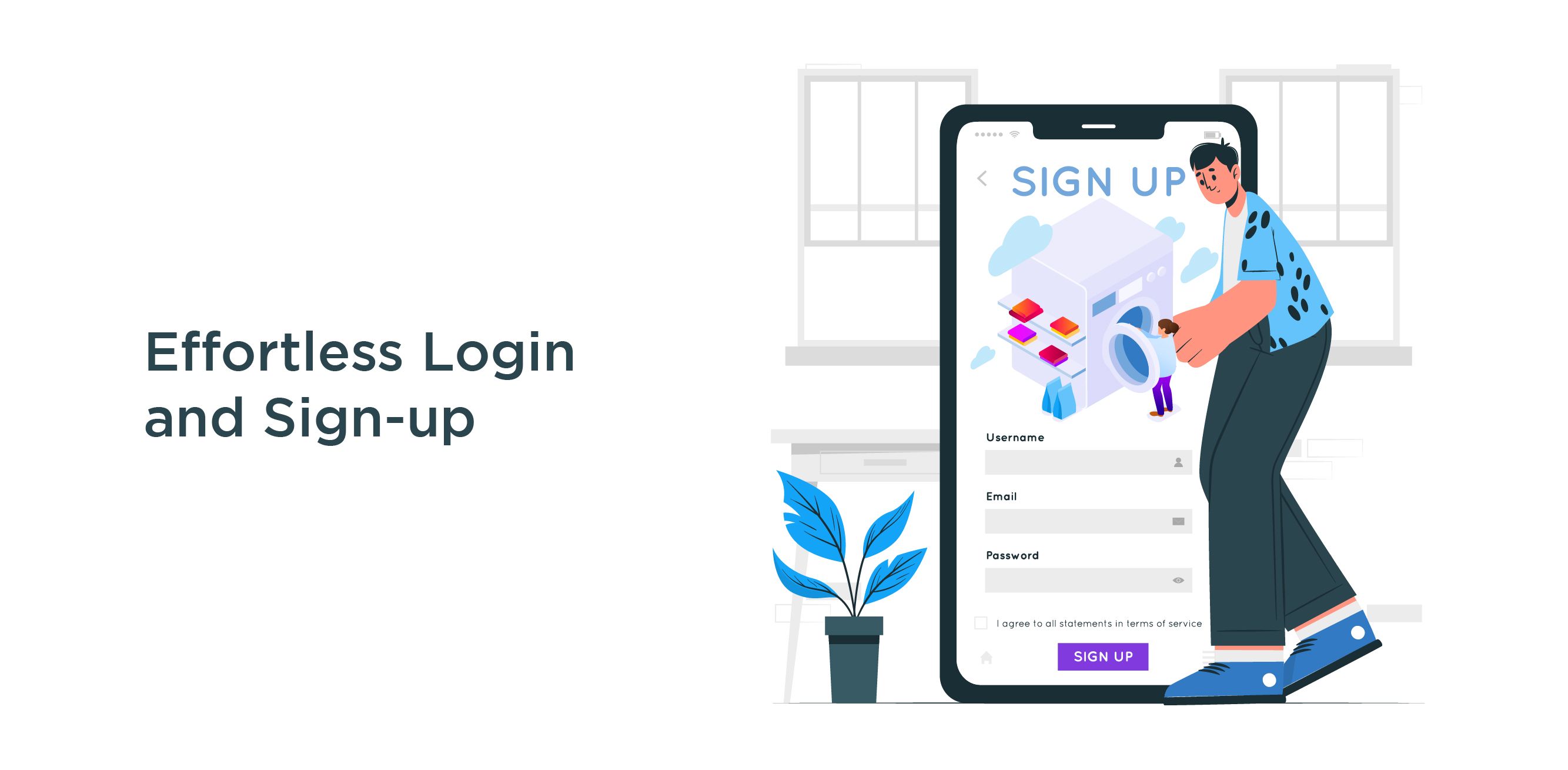 Do customers want to open an application and spend time signing up and logging in? A Flycleaners App Clone shall have a short login page. You can allow the customers to enter the required details on the first page.
Here are some details you can add for the users.
First and Last Name

Phone number and email address for contact

Address details for Flycleaners pick up and delivery
Multiple Payment Gateways
Imagine a customer willing to avail of laundry services for the next day. Therefore, they open the Flycleaners Clone App and set the time for pick up per requirement.
Now, the customer wants to pay after the clothes delivery. However, your application allows pre-payment via e-wallet only. What will the user do?
They may switch to another Laundry service app or opt for offline services from local stores. You want the customers to come to you.
Hence, you shall allow Multiple Payment options for your customers. Allow the users to pay via any path they prefer. Here are some options you integrate.
E-wallets

Cash-on-delivery

Credit cards

Debit Cards

Universal Payment Gateways
And others.
GPS Integration
Imagine a customer opting to order Laundry services from their home.
They enter the cloth pick-up details, and your Flycleaners Clone App gets in touch with the delivery partner to take the clothes from the user.
Now, how will the customer know about the delivery time of their laundry? How will they track their clothes and laundry services?
GPS integration allows customers to follow their laundry and know when they'll receive their fresh clothes back!
Ratings, reviews, and feedback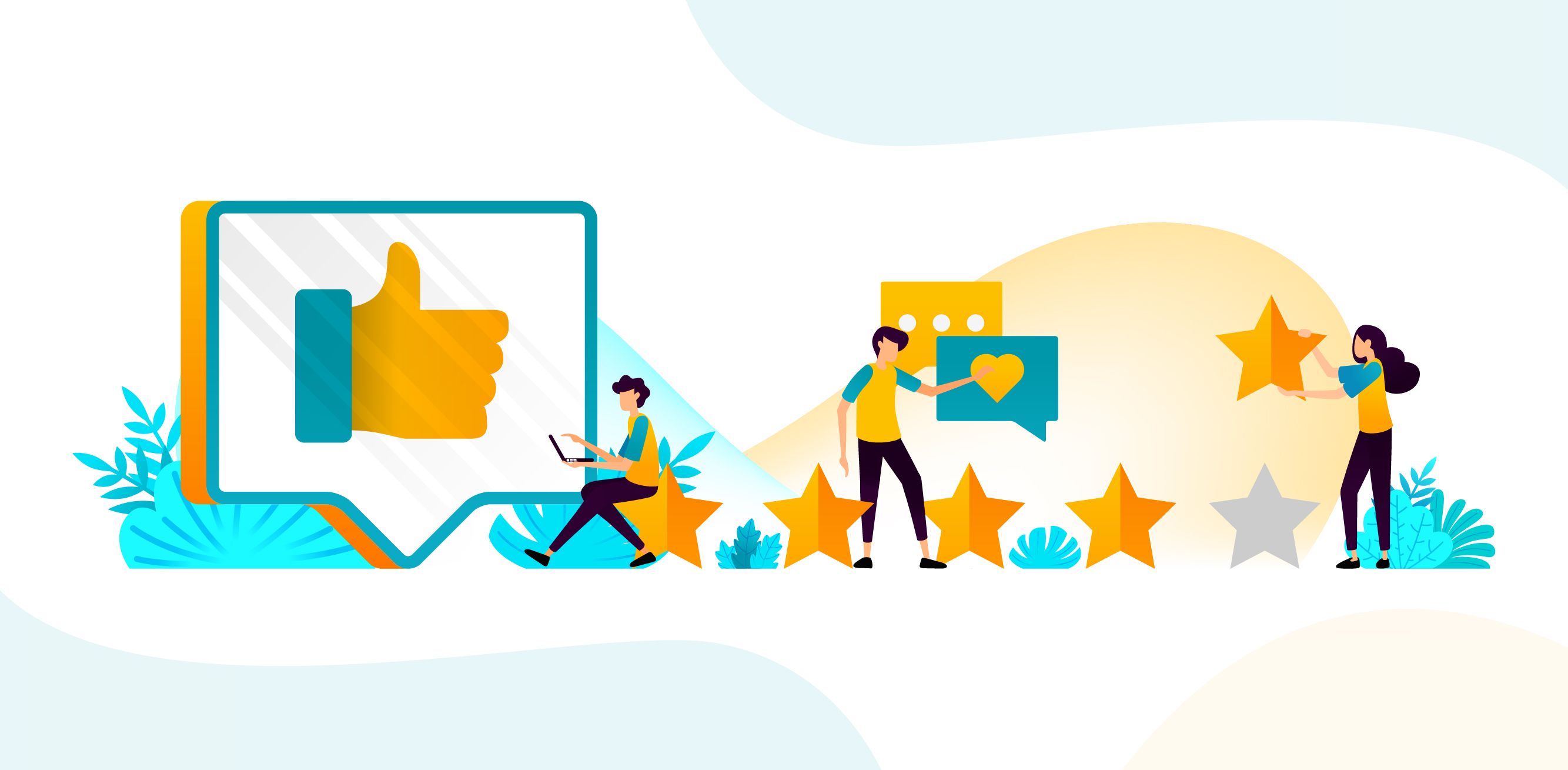 When you order a product from any website or application like Amazon, eBay, and others, you ensure the requested products have premium quality.
How to confirm the quality of products and services?
Customers scroll through the reviews and feedback from other users before availing of a service.
Hence, your Flycleaners Clone App Development can include features allowing customers to enter their ratings and feedback after using the Laundry services.
Moreover, feedback will allow you to track your record, achievements, and losses while you provide your best to every customer.
Push Notifications
What is the best way to convey your Flycleaners App Clone updates and changes to the customers while staying on their mobile phones? How to remind the customers your application is ready for laundry services?
You can include the Push Notifications feature in Flycleaners Clone App Development. This quality will allow the customers to get updates and avail of your services when they like. Additionally, you can market via emails, messages, and other methods.
Category options
As a business for Flycleaners Clone App Development, you shall understand the importance of choices customers wish for while giving their clothes for laundry.
A customer may wish to enter specific instructions for cleaning. They might want to point the cleaners to a particular stain on the clothing or go for dry cleaning.
You can allow the customers to enter their instructions or choose one of the provided categories for cloth cleaning.
Flycleaners Clone App Development Costs
Planning and Budgeting are some of the most significant steps for Flycleaners Clone App Development. Cost determination is one aspect of the Budgeting model.
Do you know about the delegation of the Development cost for your business while creating the application and adding the Flycleaners app features?
Let's read this section and understand Flycleaner's planning.
Hardware costs
You must develop a program and install extensions and plugins to create a Flycleaners App Clone. You want hardware like computers and personal computers for the development process.
Additionally, emerging technology is coming with newer updates and faster designs. Hence, you require recent methods and computers for your company.
Businesses provide computer systems and laptops to their employees for in-house or at-home Flycleaners Clone App Development. Therefore, you shall consider hardware costs as part of the Flycleaners budget.
Salary for Designers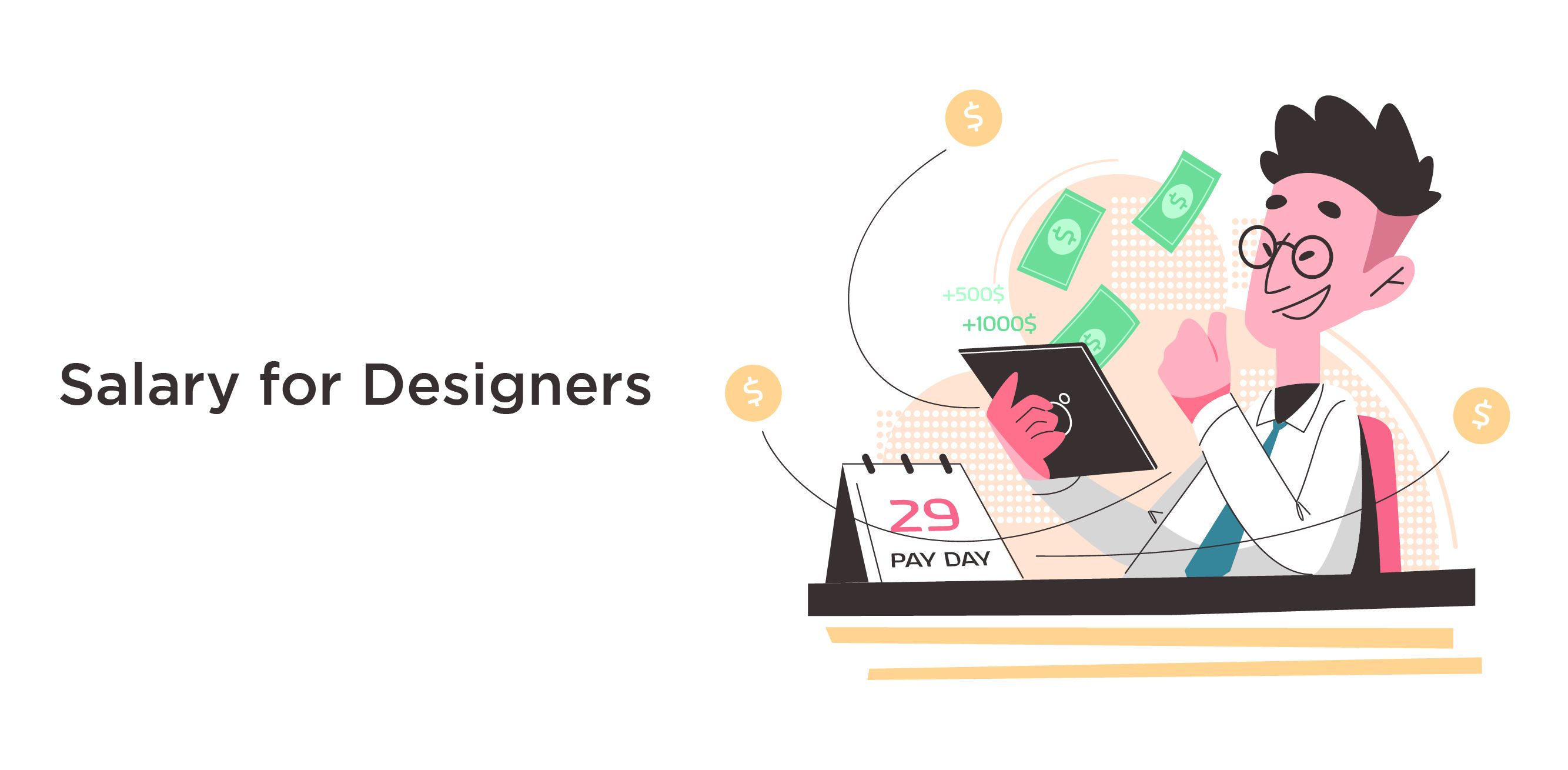 Designers have the responsibility of making your Flycleaners App Clone successful. They understand the importance of the user interface and how to make it better for everlasting customer experience. Do you want your application to look customer-friendly and attractive? The UI/UX Designing team will be there for you!
Every Flycleaners App feature shall be in its designated places, and users should reach them effortlessly.
Hence, you'll be investing in hiring Designers for your development team.
Front-end and Back-end Developer Salaries
You are investing your assets in Flycleaners App Clone Development. The application creation process will involve front-end Development for websites and Back-end Development for the application.
Hence, you'll require programmers for your team.
These employees will work with the Designers and create the application per the design. You shall ensure these candidates understand the required coding language and work toward progress.
You cannot make any application with one programming language. You'll invest in numerous coder types who understand and have skills in multiple languages.
QA Testing fee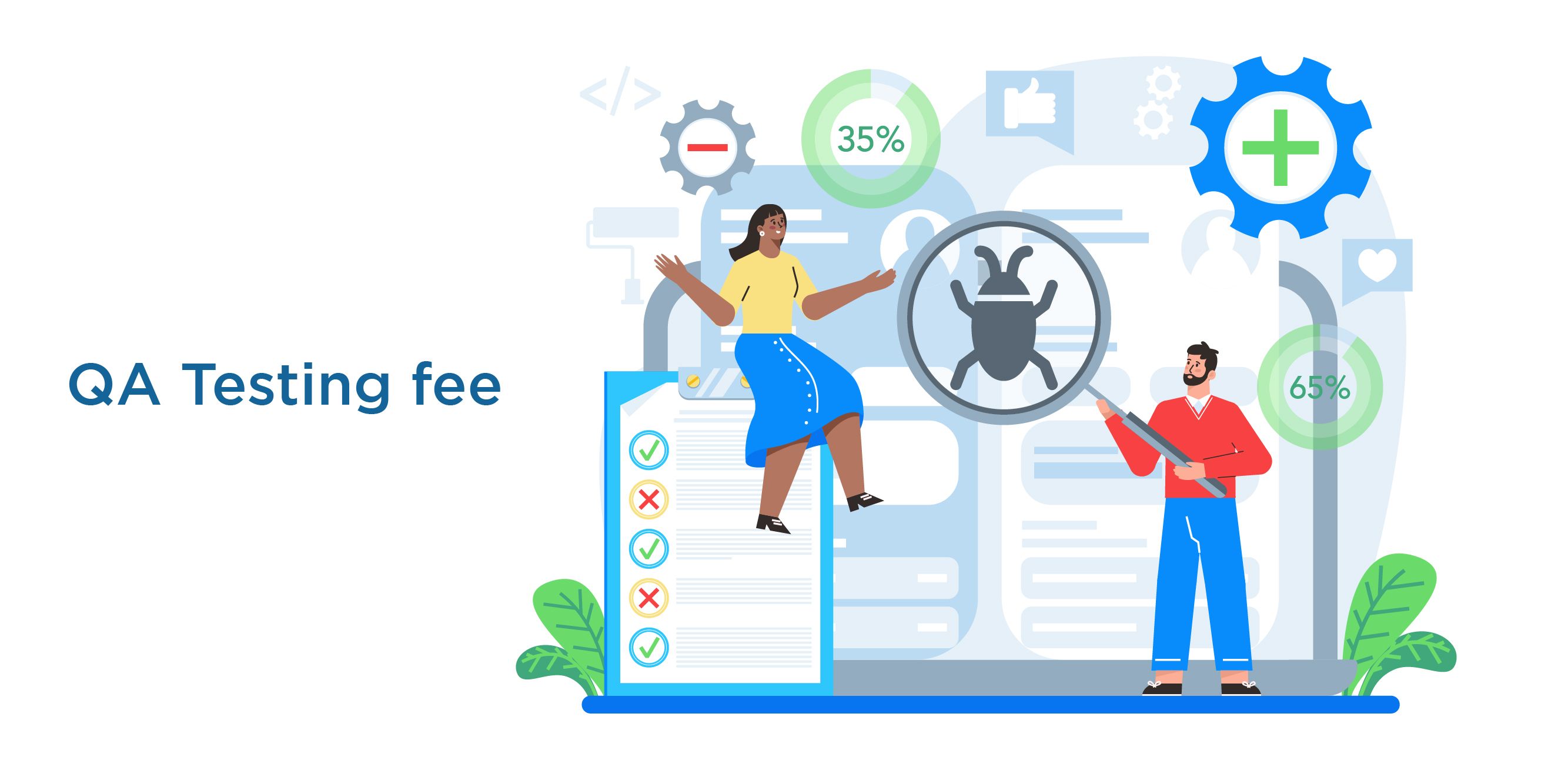 QA Testing is one of the final steps of Flycleaners App Clone Development. Companies may ignore this step. They think Testing is an unrequired step that spends extra money.
However, you shall understand the significance of Quality Assurance Testing as a business. This procedure allows the employees and the company to find issues and bugs in the Flycleaners Clone App before its release.
Moreover, you can have better results and customer-liking with QA Testing beforehand.
You'll be hiring a Quality Assurance Testing team and Engineers. Additionally, you'll invest in computers and processors necessary for manual and automation Testing.
Marketing costs
After you finish Developing a project, you have to sell it in the market. How will you tell the customers about your application? How will you provide them with reasons to use your Flycleaners App? You want to inform your maximum customers of the advantages and attract new users.
Therefore, you'll have to employ a marketing team for your company. The employees will create blogs, work on social media, and advertise your Flycleaners Clone.
Final Words
Do you know the steps you shall follow involved in Flycleaners Clone App development? Do you understand the Development guide for applications?
App Clone Development can be a lengthy process if you start from scratch. You'll have to create a design, think of features, start coding from the ground and follow numerous other measures to find the results.
However, Flycleaners Clone App Development will be easier with AppsRhino! Our team will help you at every step of the ladder and assist you in making your App successful.
Our Designing, Development, and QA Testing team has the required skills and experience. Moreover, they are hardworking and dedicated to their work. We have dynamic payment plans for customers per your requirements. Additionally, clients know us for outstanding customer service and support.
You'll not regret hiring us as your application Development team. You can connect with us to learn more or book a demo to start building!