Introduction
As a pioneer in the ride-sharing industry, Uber has disrupted traditional transportation and established itself as a household name.
With its innovative business model and user-friendly app, it's no surprise that the company has experienced tremendous success over the years.
This blog will delve into the factors contributing to Uber's success and examine how its business model sets it apart from competitors.
Whether you're a budding entrepreneur looking for inspiration or simply curious about the company's inner workings, this blog has something for you.
Uber: An Introduction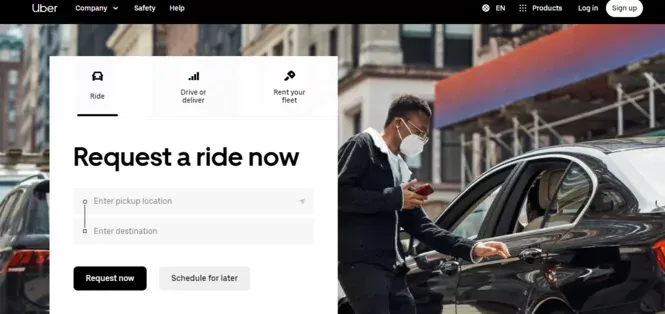 Since its inception, Uber Technologies Inc. has ruled the world by becoming the largest global taxi technology company that operates the Uber App. It offers a nonstop 24/7 on-demand taxi-hailing service that is easily accessible via smartphones.
Its headquarters are in San Francisco, California, U.S.A. Despite not owning a single vehicle, it is the largest business in the world, with a valuation of more than $50 billion and funds of $10 billion.
Founders – Garrett Camp, Oscar Salazar, Travis Kalanick
Founding Year – March 2009
Headquarters – San Francisco Bay Area, U.S.A.
Legal Name – Uber Technologies Inc. (Crunchbase)
Total Funding – $24.2B (In 22 funding rounds as of Oct 2018, Crunchbase)
Major Investors – SoftBank Vision Fund, Tencent Holdings, Toyota Motor Corporation, and others.
Current Valuation – $120B (Source – Bloomberg)
How does Uber work?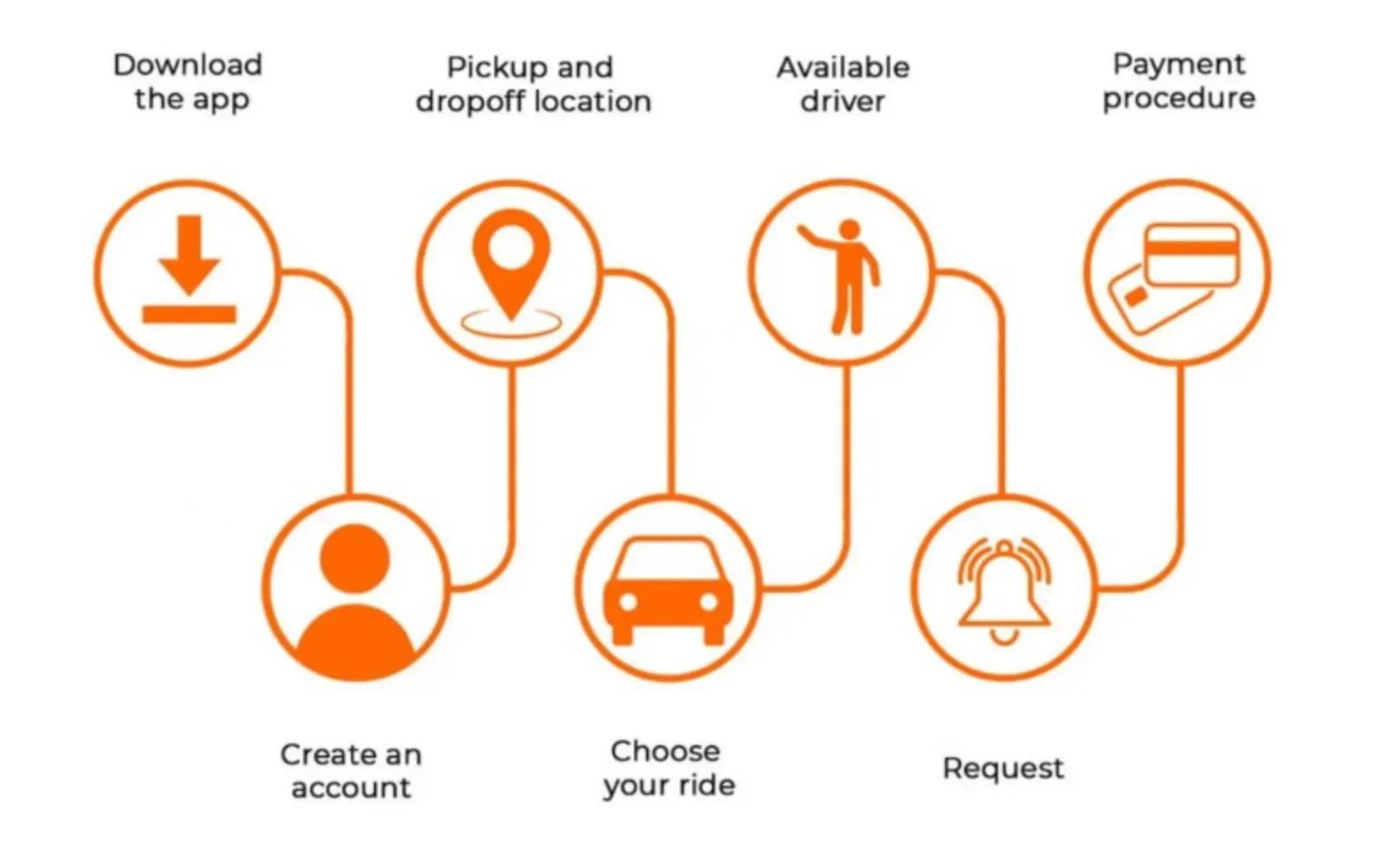 To hail an Uber, you'll need a smartphone with GPS, internet access, and the Uber app installed. Then, enter your destination in the app, and the platform will find an available driver based on both locations. As soon as you take the car, the driver will use the app's navigation system to take you to your desired destination.
Different vehicle categories are available depending on the city you intend to use the app. As a result, there are some differences in the rates for each category. An Uber algorithm determines the trip's value by considering the distance traveled, elapsed time, and the fuel used.
Different payment methods are available depending on where you use the app. There is also a rating system, a key feature of Uber. The rider assesses the driver, and the driver assesses the passenger. As a result, everyone can assess each other's level of confidence.
Uber Business Model- A closer look.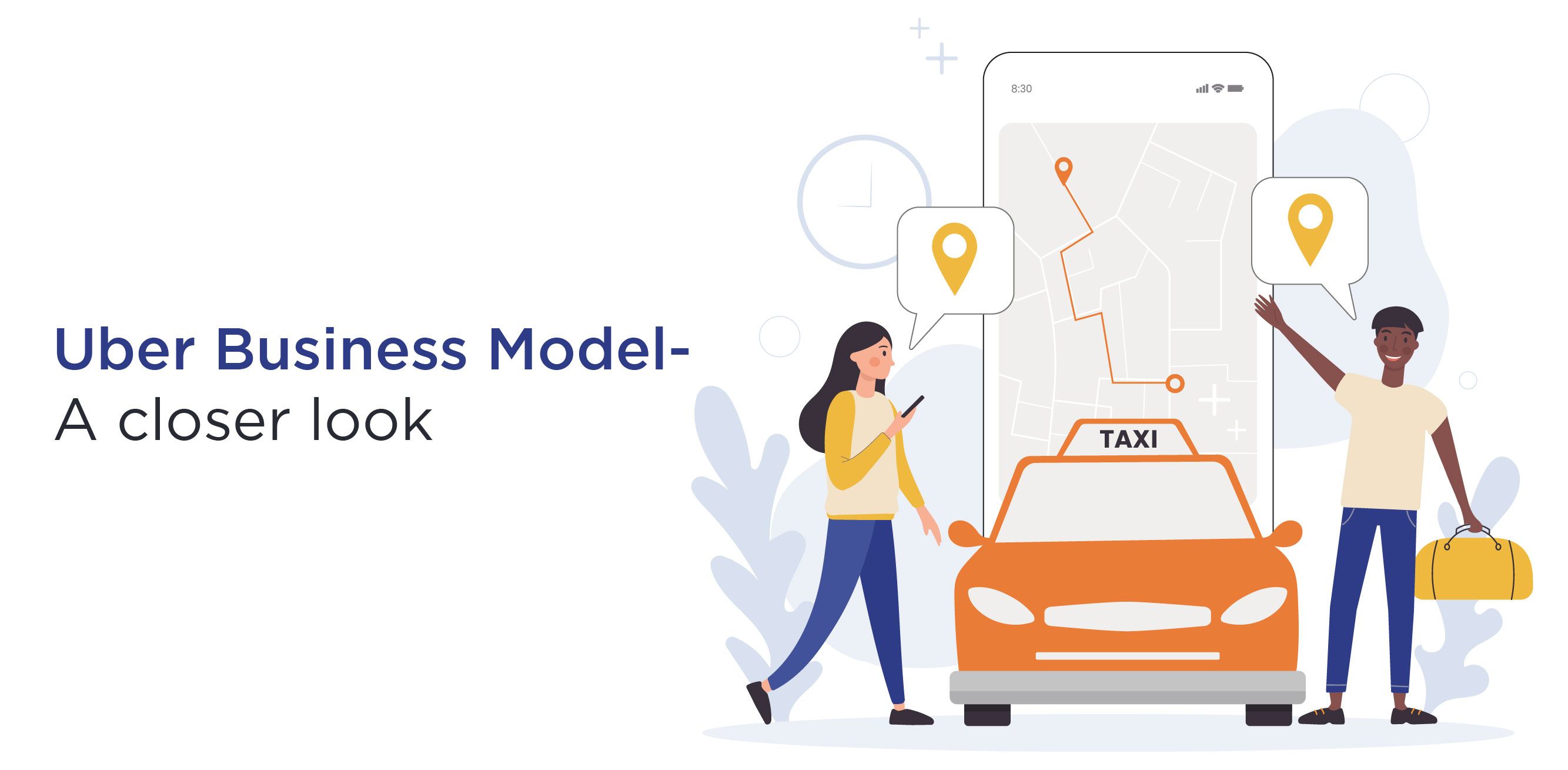 The Uber business model, like any other, encompasses many things. There is a lot to learn from the Uber business model for entrepreneurs like you who are thinking of stepping foot into the industry. Let's take a closer look.
Key Elements
Uber's business model comprises three major components:
Drivers
Becoming an Uber driver is not a herculean task; you only need a driver's license and a car to apply.
The Uber offices conduct a shortlisting process, after which the drivers are enlisted and given Uber phones to connect with passengers.
Passengers
Users must first register on the app with their smartphone in order to book their respective on-demand services.
Uber provides the driver's information and the estimated fare to be paid at the destination. Additionally, passengers can track the progress of their booked rides.
Payment and Fare
The cost of a ride is directly proportional to the type of vehicle, distance traveled, and peak hours.
The estimated fare is provided to users when they book a ride. However, fares may rise during peak hours and fall during off-peak hours. For users' convenience, various payment methods such as debit cards, credit cards, and wallets such as Paytm (in India) are available.
Uber's Value Proposition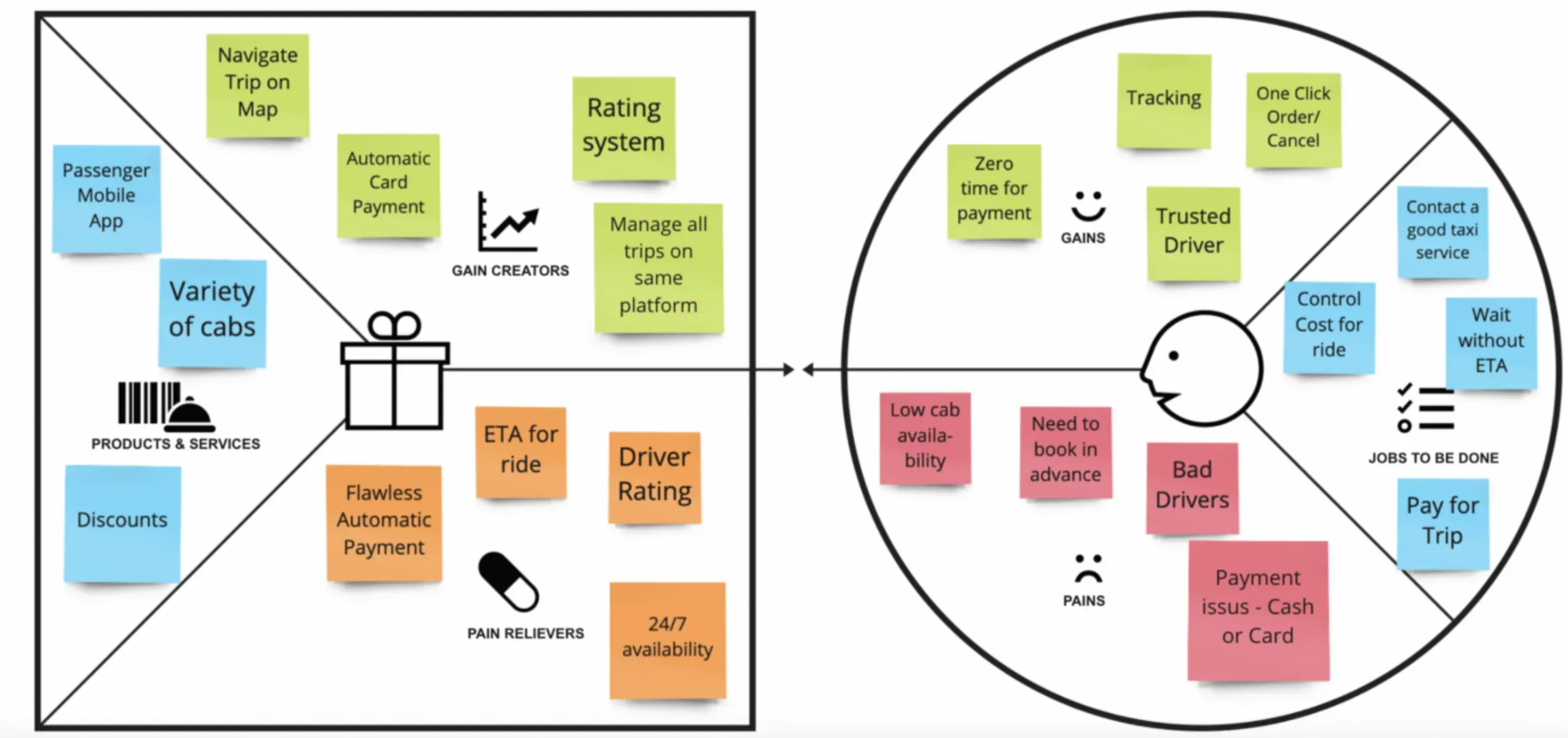 The convenience of not having to search for a taxi — the taxi comes to you — is the most valuable value proposition for customers. Cars are available 24 hours a day, seven days a week, and you can track their movements.
Furthermore, the fares are generally less than those charged by regular taxi drivers, and the rider can get an estimate of the cost of the ride before calling the driver.
It is a source of income, a job that does not require experience, flexible working schedules, and easy access to passengers for drivers.
Not to mention that the passenger informs the app of the destination, which prevents misunderstandings when dealing with people who do not speak the same language, which is a win-win situation for both parties.
Customer Relationship
The customer relationship has three components: the customer, the driver, and the regulators.
Uber's primary focus is on the customer. If the company lacks credibility with the end user, there is no reason for it to establish a relationship with the other two.
Transparency about time and prices, as well as trust in security and privacy, are critical here.
Uber's second-largest customer is the company's driver. Because the driver is not an employee and their vehicle is not Uber's property.
Despite several lawsuits worldwide, the company must offer them attractive working and payment conditions to keep its business running.
Regarding regulators, Uber seeks compliance and responsibility within the law, within a threshold that allows it to obey market laws.
Uber Revenue Model- Explained!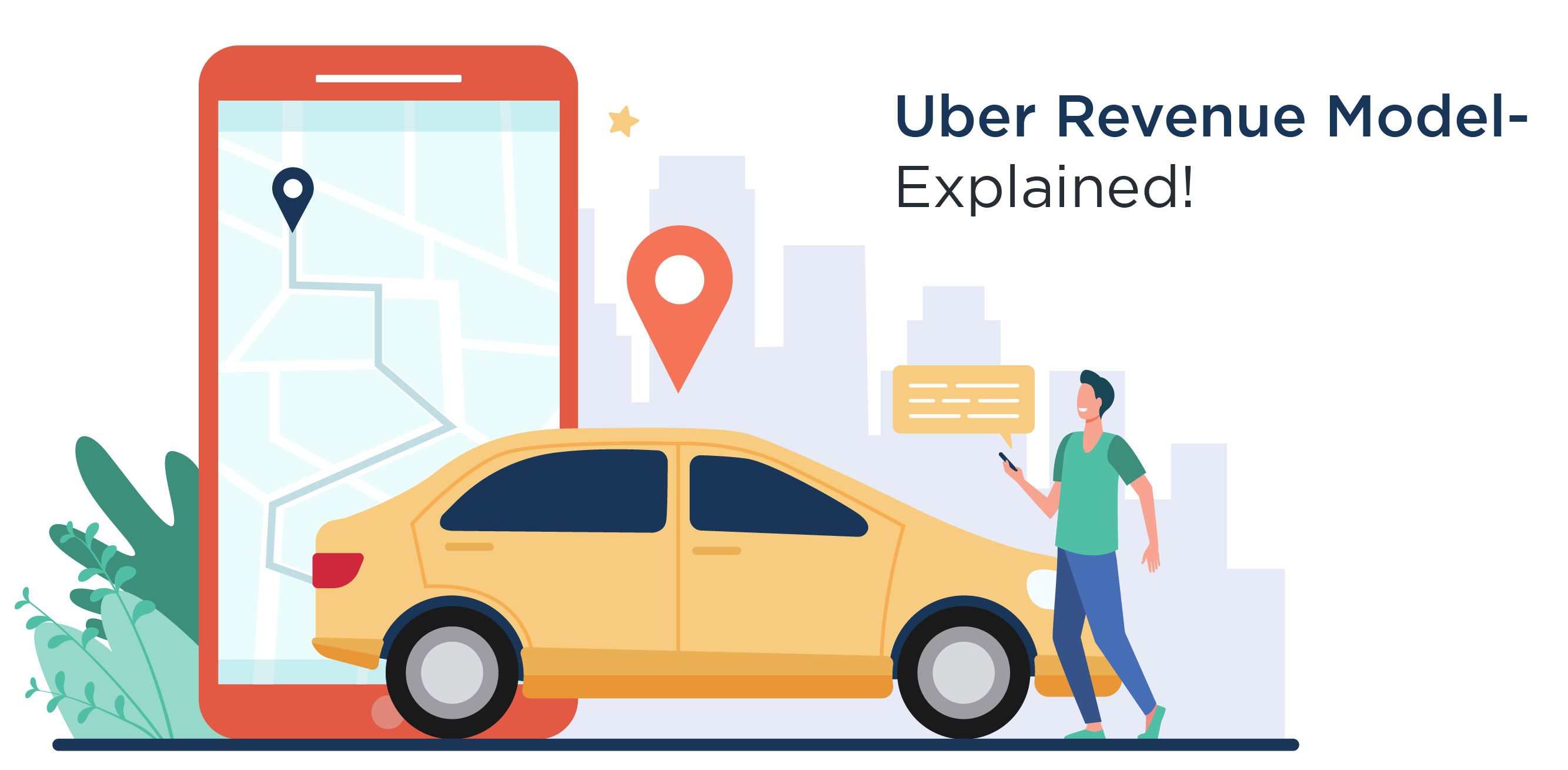 Uber makes money by taking a percentage of each ride from the drivers. However, a thorough examination reveals that Uber's revenue model is more complex than trip commissions.
Commissions on Trips
Uber provides a steady stream of ride requests for its drivers (also known as partners) to accept, fulfill, and earn money.
The passenger pays Uber for the ride using the app (or in cash later) while making a reservation. Uber then transfers the amount to the partner's (driver's) account after deducting a fee for acting as a broker (digital broker, if you want to say so).
Depending on the market, commission rates can range from 15% to 30%.
Surge in pricing
Dynamic pricing/surge pricing is a novel concept popularized by Uber. It is now being adopted in other industries, such as food delivery.
When there is a greater demand for cabs than can be served at the time (for example, at the airport after a flight arrives), the fare increases based on a surge price calculation algorithm.
Some drivers move to the surge zone to earn more money (which increases supply), while some passengers choose to wait (reduces demand). It allows Uber to manage the demand-supply mismatch better.
Drivers earn more, Uber earns more, and customers spend more money (but get urgent rides).
Premium or XL Rides
Uber provides various ride options, ranging from low-cost hatchbacks to luxury sedans and SUVs. The profit margin for premium rides is much higher, allowing Uber to make more money.
Cancellation Fee
If a passenger cancels a ride after a certain amount of time, say five minutes, they are charged a fee.
Drivers' Leasing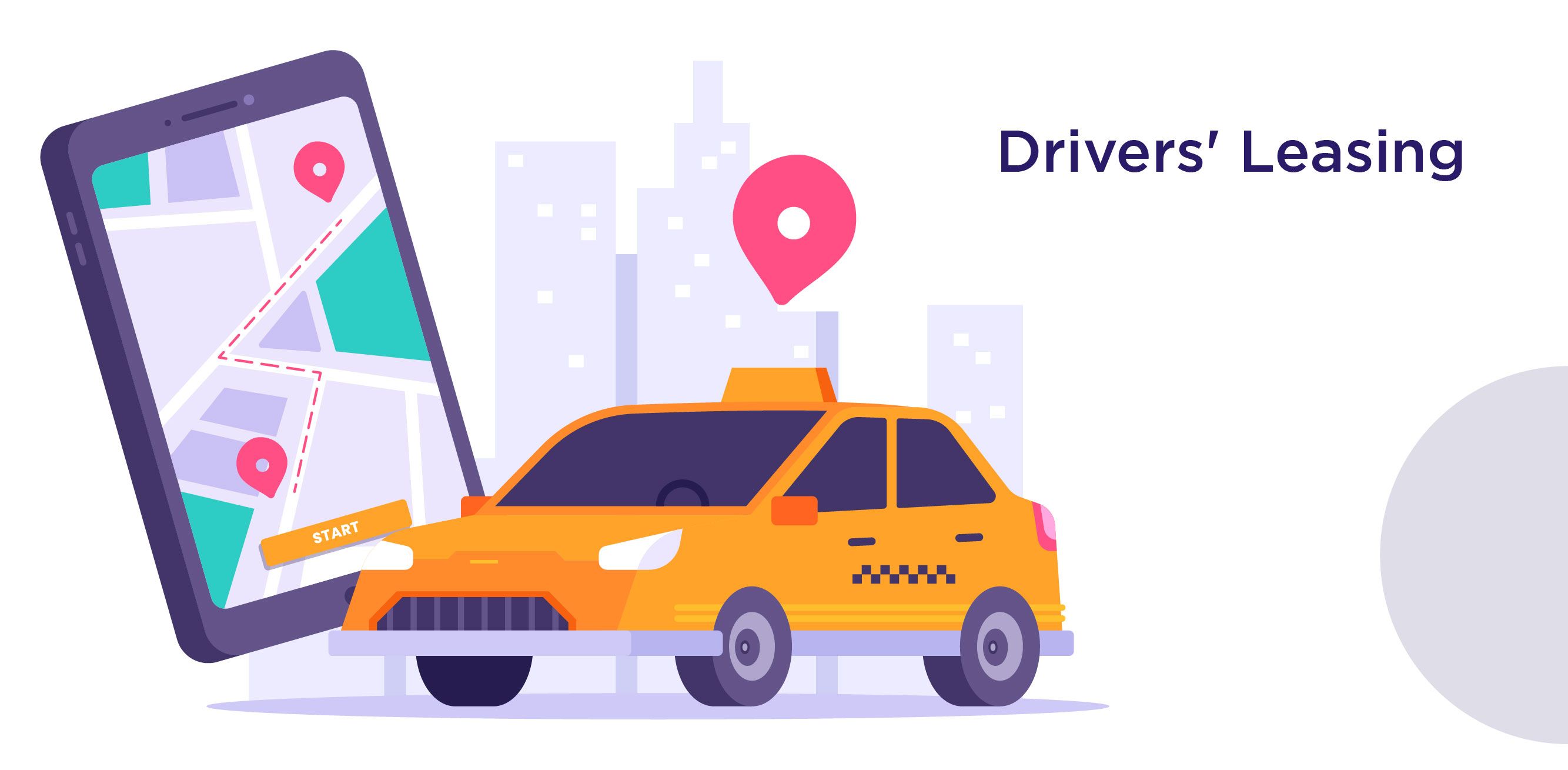 Uber has a vehicle leasing program in many target countries to help new drivers get on board faster. Drivers must pay an upfront security deposit for the vehicle, and payments are automatically deducted weekly from the driver's earnings.
Advertising/Brand Partnerships
Uber is a well-known app with millions of users. This makes it a good choice for brand promotions.
The current app interface promotes a feed-style layout for easy content consumption.
It may eventually become a significant revenue source by becoming a channel for sponsored content.
Conclusion
The fact that users rarely compare prices on their mobile before ordering a ride demonstrates the success of Uber's business model. They simply install the Uber app and enter their destination.
Furthermore, the company has received a very positive response from the general public, particularly in areas with high unemployment, because it provides a new opportunity to many people who are currently unemployed.
Any entrepreneur can learn a lot from Uber's business model. For example, you do not need much money to start a business. Uber does not own a car and provides over 1 million daily rides.
More than that, its founders identified a problem in an industry and set out to solve it. As a result, they were able to transform the taxi industry.
Finally, here are two of the most important entrepreneurship classes you can take:
Treat your employees as partners and

Take it one step at a time.
Uber began with cars and has since expanded to include bikes, boats, and even helicopters!
Want to start with your uber-like app development process?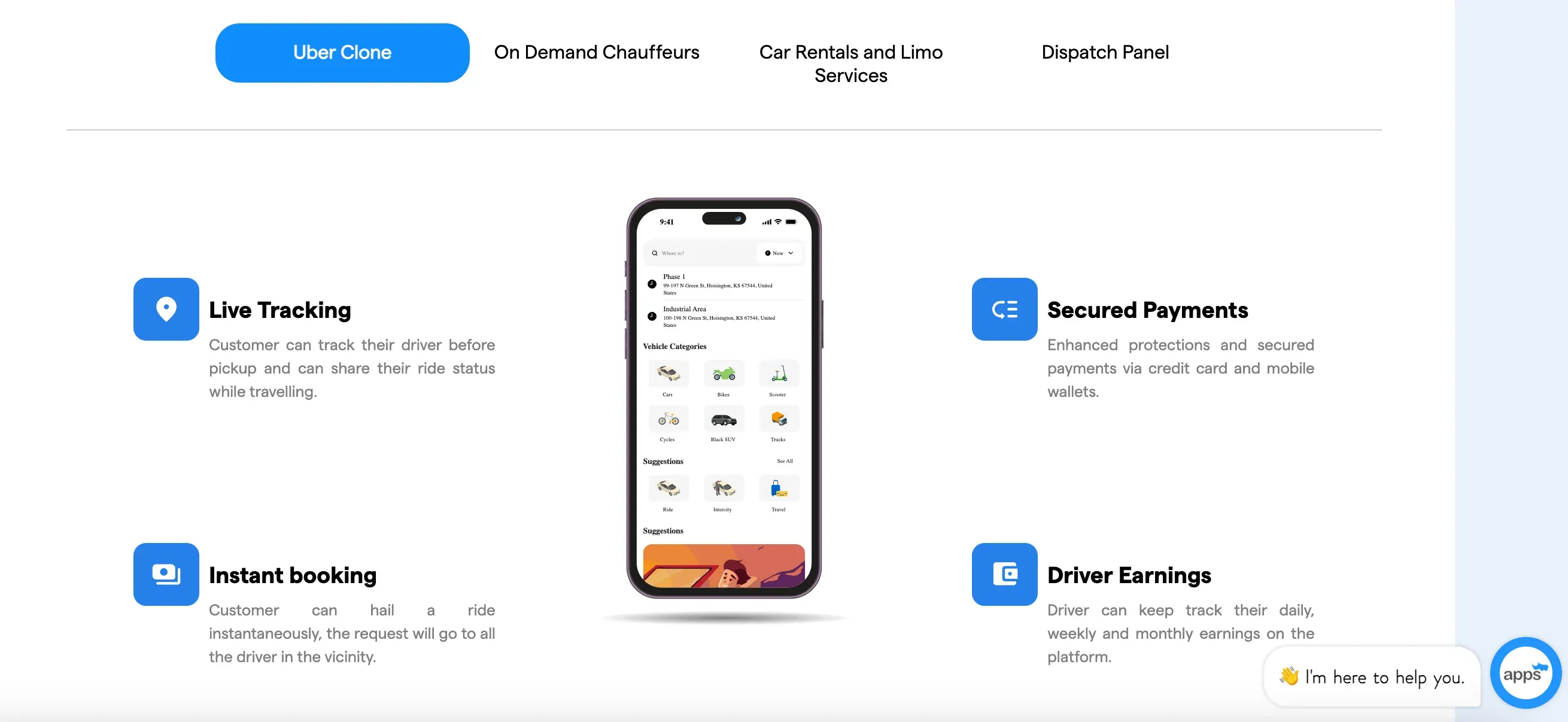 AppsRhino offers the best Tech-driven solutions for Home services, Laundry delivery, Alcohol delivery, Grocery Delivery, Food Delivery, and Taxi Services:
Contact us today! AppsRhino
Frequently Asked Questions (FAQs)
How does Uber work as a ride-hailing service?
Uber works as a ride-hailing service by connecting passengers with drivers through a mobile app. Passengers can request a ride by specifying their pickup and drop-off locations, and nearby available drivers are notified of the request.
Once a driver accepts the ride, the passenger can track the driver's arrival and enjoy the convenient transportation service.
Does Uber have any other sources of revenue apart from ride fares?
Yes, Uber has diversified its services to generate additional revenue streams. The company has expanded into various sectors such as food delivery (Uber Eats), freight transportation (Uber Freight), and electric bikes and scooters (Uber Jump).
These additional services contribute to Uber's overall revenue alongside its core ride-hailing business.
How does Uber incentivize drivers to provide quality service?
Uber incentivizes drivers to provide quality service through its rating system and driver incentive programs. Passengers can rate drivers at the end of each trip, and drivers with higher ratings receive benefits such as priority trip requests or access to bonuses.
Uber also offers additional perks and incentives, like referral bonuses, to encourage driver engagement and retention.
Does Uber charge any cancellation fees for ride cancellations?
Yes, Uber may charge cancellation fees for ride cancellations, depending on the specific circumstances.
If a passenger cancels a ride after a certain time frame or if the driver has already arrived at the pickup location, a cancellation fee may be applied. This fee compensates the driver for their time and effort.
Does Uber offer any subscription or loyalty programs?
Uber offers subscription programs like Uber Pass and Uber Rewards in some markets.
These programs provide subscribers with benefits such as discounted fares, priority access to drivers, and exclusive promotions.