The digitization of technology made our lives smooth and hassle-free, thanks to the global internet transformation and mobile apps.
Presently, mobile apps are ruling the business world in a way that the revenue earned is skyrocketing with each passing day. Especially when it comes to availing of on-demand home services, household services apps have become a hot buzz nowadays.
From hiring somebody to repair faulty home appliances to getting beauty treatment done at home, all such services are just a click away. With the changing lifestyle, the world has become fast-paced and people have less time to rest, the home services apps have become the utmost need of everybody.
That is why, an increasing number of startup entrepreneurs are putting efforts to take this industry and introducing on-demand home services with user-friendly apps that set them apart.
Before going deep into the facts, let's have a look at the current stats of the "on-demand home services" economy: Recently, the demand for online on-demand home services market has started witnessing huge growth due to convenience and accessibility.
Home services include domestic services, online shopping, and transportation.
As per Technavio market research, analysts report forecast that the online on-demand home service market by mobile application is expected to grow at CAGR 16.6% during the forecast period 2019–2026
The landscaping segment generates annual revenue of about $50 billion and employment of around 900k people in the United States only.
The On-demand market revenue for home services will hit $869.95 Billion in between 2017 and 2022, with every segment of the market contributing to the overall revenue generated. For example, the Global commercial dry cleaning and washing sector will become 3.4% more in demand in this period. Whereas, the Flooring segment will observe a 5% rise in its market value and the Plumbing market will grow by 12%.
The moving and storage market has around 8,000 companies involved that produce around $12 billion of collective revenues.
Why On-Demand Home services will increase in the future?
Reasons, why on-demand home services will increase in the future, are as follows:
Consumer ease and accessibility of on-the-go home services needs
The requirement for online on-demand home services is increasing because of easy convenience and accessibility. The on-demand services are very famous with the present generation, as they are the largest users of internet services.
Users can raise a request for a home service that they are looking for. The on-demand home services include beauty, fitness, laundry, appliances, home cleaning, pest control, automobile repairs, plumbing, electrical, painting, carpentry, mobile repair, and computer repair.
Increasing smartphone penetration and flourishing m-commerce platform
The increase in smartphone penetration is giving birth to the demand for online on-demand services. Increasing smartphone usage and internet penetration with every passing day enables consumers to reach online on-demand services.
As internet penetration is growing all over the world, all related industries like online shopping, on-demand services, and others are witnessing huge growth. On-demand online home services are also going through the same situation.
Technavio for retail goods and services research says, "The growing m-commerce platform provides services to buyers in a short time frame either through vertical integration or aggregate supply.
Mobile app features like push notifications, location tracking, and other features have made these on-demand services possible in the last few years, which is why this category holds so much opportunity".
Increasing urbanization and busier lifestyles with growing traffic
Lately, rapid urbanization has resulted in major changes in the lifestyle of people in both developed and developing countries, such as Brazil, China, and India. The increase in disposable income has led to an increase in expenditure, which results in the, increased popularity of on-demand home services.
Growing urbanization is leading to the growth of global online on-demand home services instead of battling the traffic to avail services, customers prefer to get these services in the comfort of their home.
Moreover, working people are pressed for time because they are increasingly relying on home services to take care of their household and personal work. The on-demand home services start-ups seem to have picked this problem of urban people.
On-demand home services app companies are playing an important role to get a better lifestyle at affordable prices by delivering household services at the consumers' convenience and time with quality service.
Who are the top players in this industry?
The on-demand home service market is divided due to the presence of a large number of small vendors and there is high competition as well.
To survive and succeed in this competitive environment, vendors must offer novelty in their products through a clear and unique value proposition.
Therefore, vendors with user-friendly interfaces and designs can be easily differentiated by the customer in the market.
The major vendors who are offering "on-demand home services "in the market are:
AppsRhino
Handy
Hello Alfred
Helpling
YourMechanic
Zaarly
The other main vendors offering on-demand home services are AppsRhino, Airtasker, AskForTask, CLEANLY, Laurel & Wolf, MyClean, Paintzen, SERVIZ, ServiceWhale, Taskbob, and TaskEasy.
AppsRhino offers the best Tech-driven solutions for Home services, Laundry delivery, Alcohol delivery, Grocery Delivery, On-demand Cannabis, and Taxi Services:
Why one should invest in "On-Demand Service App"?
With each passing day, the competition in the on-demand home service market and the consumer needs are increasing on both sides.
Therefore, investing in this field is a wise decision.
Here are the factors about, why your investment in this industry can give you a chance to earn high revenue:
The ease of access and convenience to avail are the features of on-demand home services. A large number of phone users pick the internet to meet their daily needs they prefer to have

home services apps

on their smartphones.
The first launchers of on-demand delivery, Uber and Airbnb, have opened the huge ways of venture capital funding into the on-demand delivery apps segment. Investors who missed the boat the first time want to make up for lost opportunity by investing in any startup that shows good business caliber. So if you have a solid business plan, and can show your commitment to action, finding an investor for your on-demand delivery app will be a winning battle.
With every new solution, the people's demand for more only grows. When same-day delivery became a reality, customers already started expecting same-hour delivery. When booking a doctor appointment became possible online, customers expected the doctor to come home. In an increasingly busy and fast-paced life, the craving for convenience is bottomless. As long as you promise, and deliver, a great service, there's a market for your on-demand delivery app.
Conclusion
From the above-mentioned facts, one can see, the market is still ripe for a new on-demand home service app.
If you can combine innovation with execution, there is a huge population waiting for the next convenient solution to handle the daily routine challenges.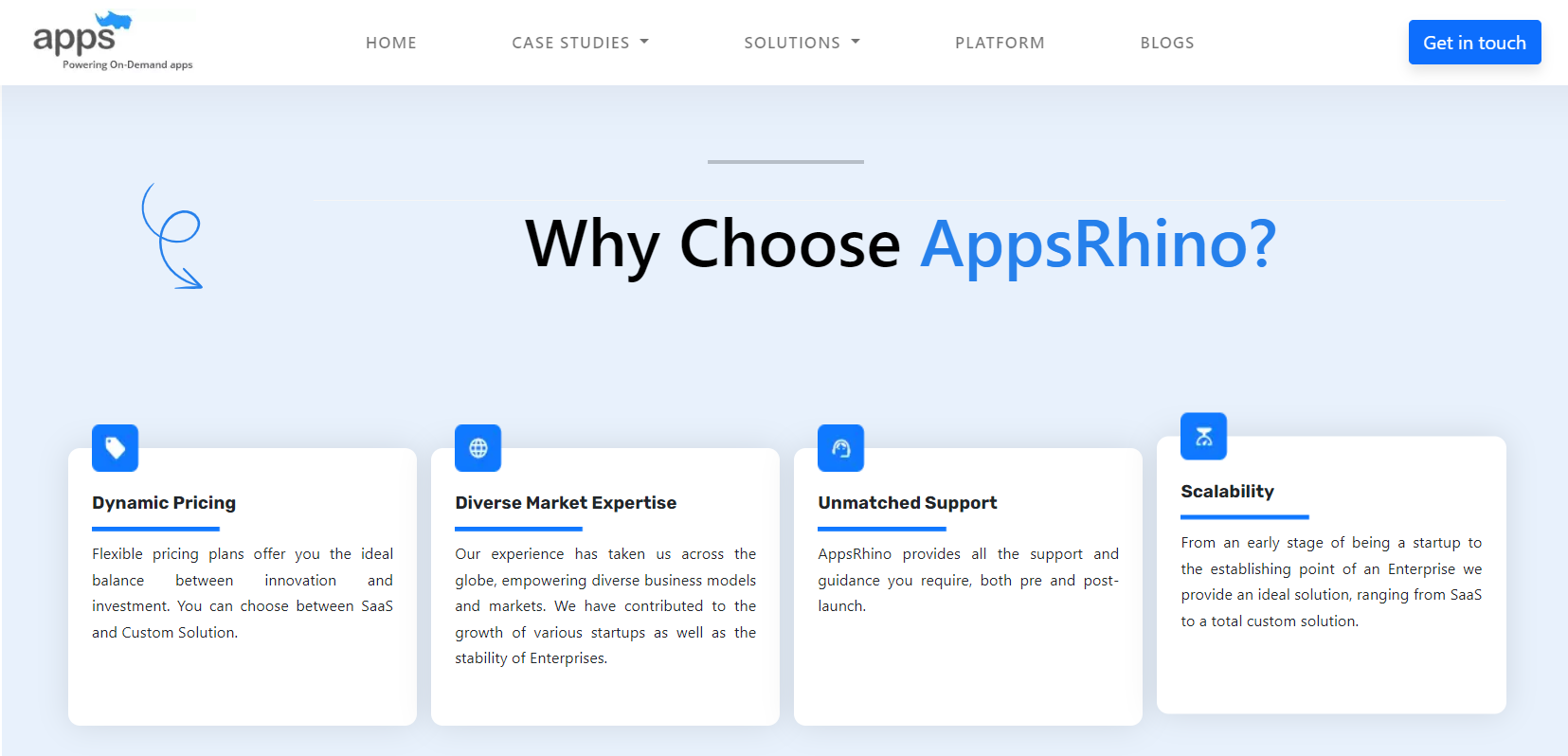 On-demand home service apps are one of the best examples of a mutual relationship between the app makers, its employees, and its customers.
Growth prospects look promising and therefore, on-demand delivery apps might be your big-ticket to get dig into the booming economy.
Want to discuss your idea with us? Contact us and we'll be happy to talk it through with you.
Frequently Asked Questions
What are On Demand Home Services apps?
On-demand home services apps are platforms that allow homeowners to find, book, and pay for local service providers like plumbers, electricians, cleaners, and so on via a mobile application.
How do On Demand Home Services apps benefit homeowners?
On Demand Home Services apps provide homeowners with quick and convenient access to a variety of home service professionals. Users can see ratings and reviews, compare prices, book appointments, make payments, and track progress in real-time.
What are some reasons why the use of On Demand Home Services apps is increasing?
The increasing dependence on mobile devices and the ease of access to information are driving the growth of On Demand Home Services apps. They offer a cost-effective solution to find reliable service providers, while also providing job opportunities for skilled professionals.
What kind of services can be booked through On Demand Home Services apps?
Users can book a range of services like house cleaning, plumbing, electrical repairs, pest control, lawn care, and more.
Are On Demand Home Services apps safe to use?
Yes, On Demand Home Services apps are safe to use. Users can rest assured knowing that the service providers they are booking through the app are vetted and licensed professionals. Additionally, safety features such as digital payments and real-time tracking of service professionals provide added security.