Introduction
The pre-Covid-19 state of affairs has changed drastically.
Online medicine delivery apps rescued the day when the population was under lockdown. The world is undergoing rapid immunization to return to regular life in 2022.
However, will people return to the standard shopping methods that prevailed pre-covid?
Despite this being a good question, we don't think there's a simple answer to it.
Therefore it's safe to say that the pandemic has not only altered people's behavior but also surged the demand for receiving products from the comfort of one's home.
Hence, numerous companies today consider creating apps in response to this demand.
With online medicine delivery apps, customers can purchase pharmaceutical products online and have them delivered right to their doorsteps!
Are you looking to create a medicine delivery app for your business? Want to know the cost of developing a medicine delivery app?
Then, you've come to the right place.
This article will cover the benefits, features, and cost of developing a medicine delivery app.
Keep reading to learn more!
Online Medicine Delivery App: A Brief Insight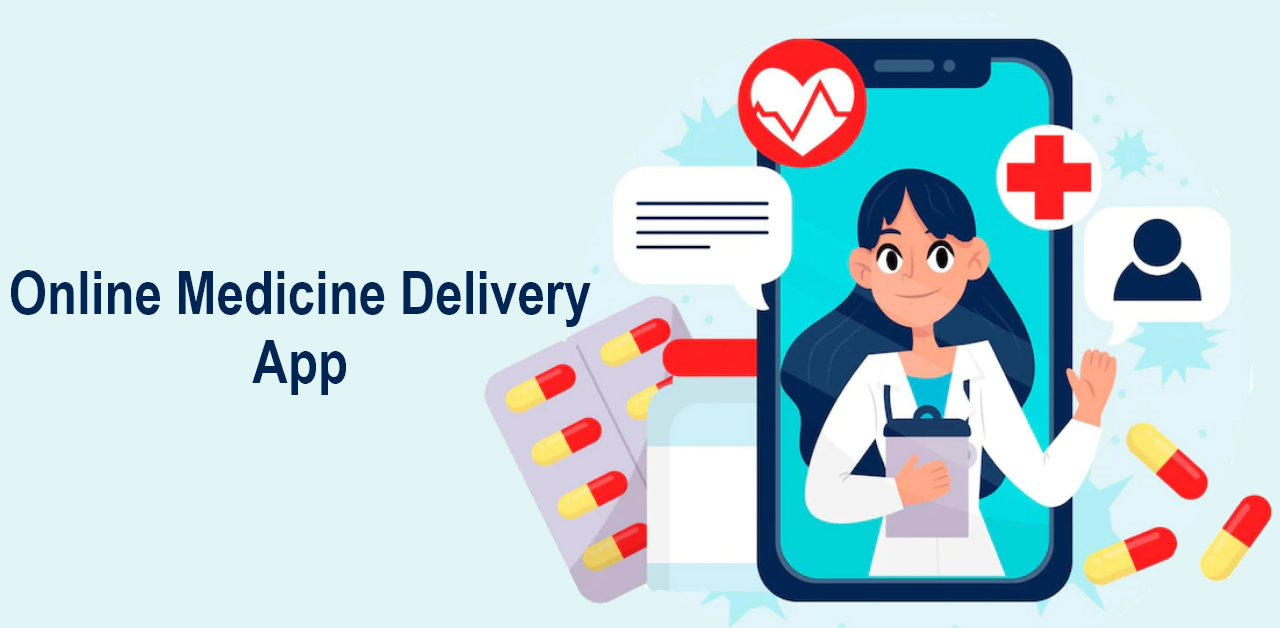 Technology is advancing daily, making people's lives easier and more comfortable. It is now possible for people to order items online from the comfort of their own homes.
Likewise, on-demand medicine delivery apps have improved people's lives by delivering the medicines they need to their doorsteps.
An app that delivers prescription medicines via a delivery warehouse is known as a medicine or pharmacy delivery app.
All the user needs to do is search for the medicine, upload the prescription and book, and they'll get it delivered wherever they prefer at relatively lower prices. In addition to delivering medicine to the selected address, the medicine delivery app is also convenient for people who live away from home but have someone who needs monthly medication.
Are you wondering—If it's worth creating an online medicine delivery app? Then, the obvious answer is "yes."
Why? Here are a few statistics to support this statement:
From 2021 to 2026, PR Newswire predicts the pharmaceutical drug delivery market will reach $4.69 billion at a CAGR of 18.66%.

By 2027, Globe Newswire predicts the drug delivery system market to reach $45.20 billion at a compound annual growth rate of 6.8%.

Market Data Forecast estimates that the global online pharmacy market will reach $107.5 billion by 2027 at a 16.81% CAGR.

According to Statista, the online pharmacy market will generate $34.71 billion in revenue by 2026 at a CAGR of 11.45%.
Benefits Of Developing A Medicine Delivery App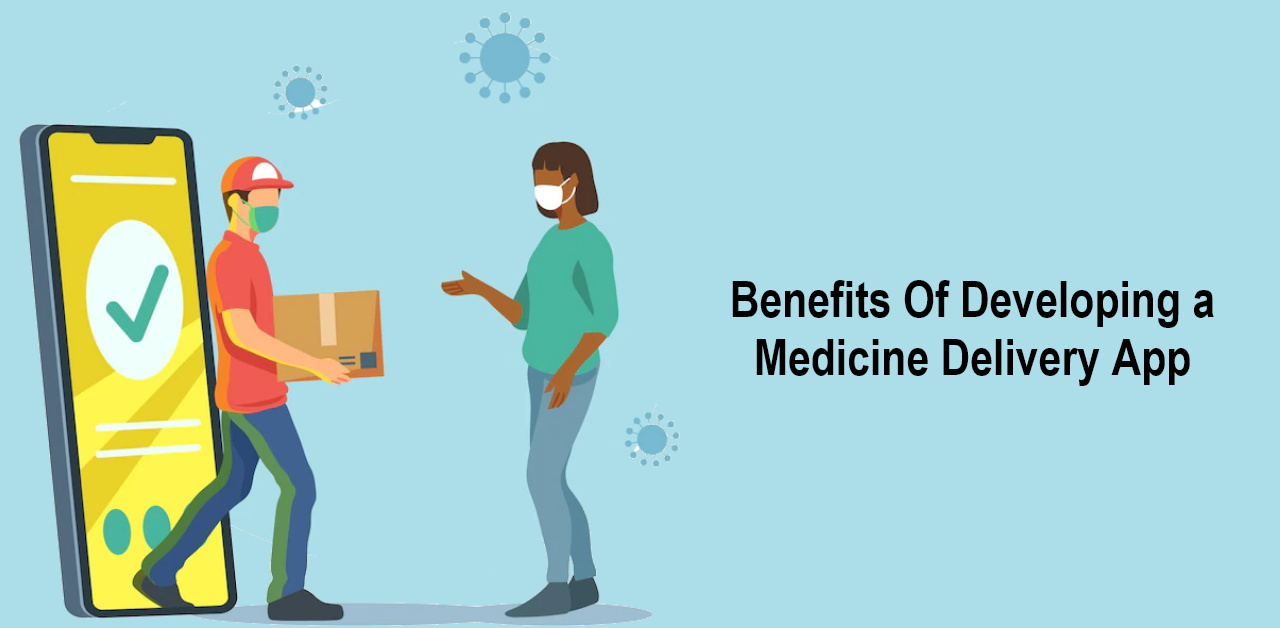 The following are some advantages of using an online medicine delivery app for your business:
Pharmacies and pharmaceutical warehouses can reach more customers with a medicine delivery app due to the breaking down of location barriers.

A medicine delivery app facilitates the tracking of pharmacists' inventory.

Using online medicine delivery apps, users can book medicines from wherever they are, saving them time and effort.

Users can get competitive discounts from offline pharmacies by taking advantage of the cashback offered by the platform.

A medicine delivery app will often have a feature of checking the availability of required medications. It is also possible to add medicines to a wishlist so that the users will be notified when they are available.

When the medicine is out of stock, online pharmacy delivery apps often have a feature wherein patients can find alternatives to their prescribed drugs.

Through the app, one can earn commissions from medical pharmacies as the platform allows them to reach more customers.

A medicine delivery app can earn money by running advertisements for diagnostic centers, pharmacies, and other medical services.

Furthermore, platform owners can run campaigns to attract more customers and improve their brand identity by offering different discounts and deals.
How Much Does It Cost To Develop Medicine Delivery App In 2022?
Do you want to know How Much It Cost To Develop Medicine Delivery App?
Well, the answer is it depends on several factors, such as:
Functions and features

Platforms for development

Location of development

Time for development

The company's expertise
In today's world, there are development teams located around the world. Developers in the US charge $150-$250 per hour, while developers in Eastern Europe and Asia charge $40-$80.
Therefore, based on the assumption that developers will use free and open-source APIs and calculate only their working hours and certain unavoidable costs (e.g., servers), one can expect to invest approximately between $25,000 and $60,000.
Must-Have Features of A Medicine Delivery App
The following features are essential for a unique medicine delivery app:
Customer Panel:
1. Registration
Users can either sign up with credentials of their choice or with social media accounts like Facebook, Twitter, or Gmail.
2. Profile Management
Information such as prescriptions, payment details, order history, address, etc., should be modified and managed on users' profiles.
3. Uploading Prescriptions
Users need to be able to connect their phone gallery to their accounts so that they can upload prescription images efficiently.
4. Filtered Search
Users should be able to filter medicines according to their requirements based on categories according to the diseases.
5. Details Of Medicines
There should be all the information about the medicine on its page, including its manufacturing details, brand, salts, price, and expiration date.
Pharmacy Panel: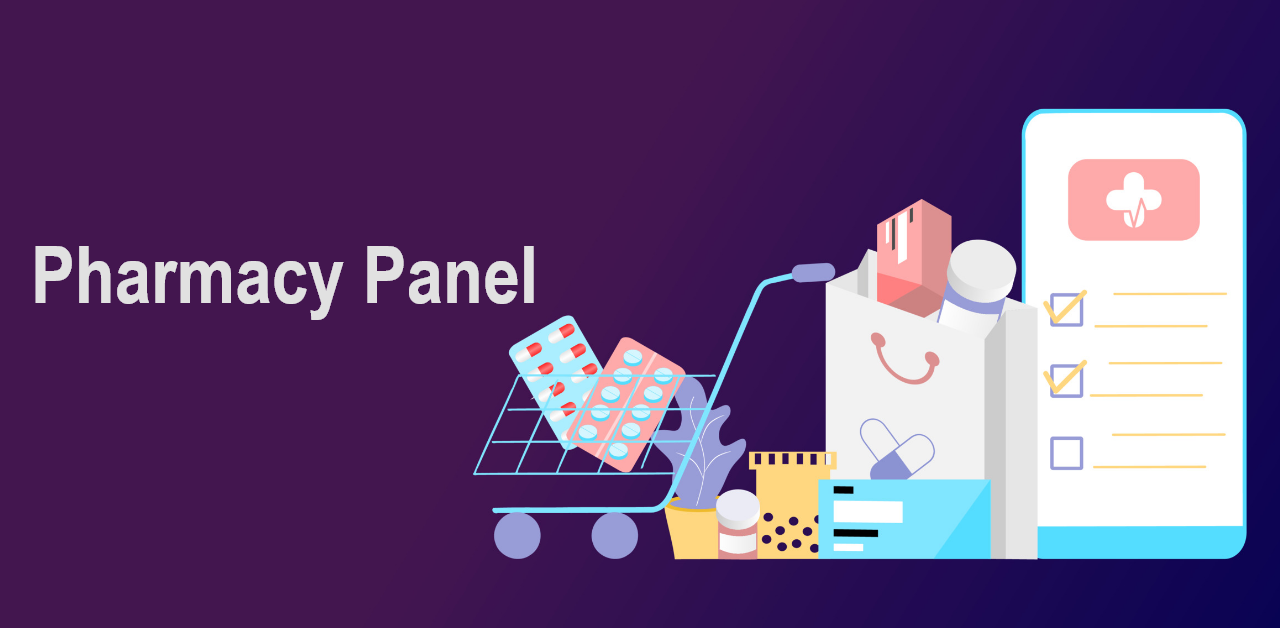 1. Manage Details
Pharmacists should be able to add or remove medicines independently from the medicine delivery app's list.
2. Tracking And Notifications
The pharmacy should receive an instant notification whenever a user places an order.
3. Digital Prescriptions
The pharmacist should be able to access the digital prescription uploaded by the patient to provide proper medication.
4. Order Management
To provide customer service, pharmacists should be able to ask for arrangements, process orders, deal with returns, and offer refunds.
5. Tracking Of Payments
Pharmacists should be able to track all payments directly from the medicine delivery app.
6. Reviews And Ratings
By reviewing and rating products, pharmacists can better understand the needs and demands of the customers.
Delivery Agent Panel:
1. Courier Profile
To ensure that the medicine is delivered without a hitch, the delivery agent should have access to the customer's address and contact information. It is therefore also necessary to provide users with the details of the delivery agent along with the delivery history.
2. Tracking
GPS tracking is essential to ensure that delivery agents deliver orders to the right place.
3. Delivery Updates
To keep track of the details, the delivery agent should have the option to update the delivery status once the medication is delivered successfully.
Admin Panel:
1. Inventory Management
All product and stock information are available to the admin through this feature.
2. Marketing Tools
It is also imperative that an administrator can run campaigns to reach more pharmacists, customers, and pharmaceutical companies.
3. Manage Suppliers
A medicine delivery app should allow admins to manage suppliers, manufacturers, and customers from their profiles.
4. Track ROI
An admin should be able to access earnings analytics throughout the year to make better decisions.
5. Generate Reports
So that a current report can be prepared, the admin needs access to the medicine delivery app's workflow data.
Conclusion
Home delivery services are in high demand, which bodes well for the business's prospects. Regardless of the pandemic, customers are eager to take advantage of online pharmacy services.
Therefore, developing an online medicine delivery app is profitable, and many organizations can benefit from it.
Thanks to the finest medicine delivery apps, the pharmaceutical sector is undeniably about to transform completely!
Do you need assistance in creating an on-demand application for your business?
Fret not! AppsRhino can assist you at every stage of developing a distinctive on-demand application for you. This market-leading platform is loaded with numerous user-friendly features that can help you create an app quickly and easily.
Develop the app of your dreams with AppsRhino. Call us right away!