Introduction
It is no secret that staying fit is a trend. Over the years, however, there has been a constant evolution of ways to keep in shape. The fitness industry has undergone a new wave due to the advancement of technology and the introduction of healthcare apps. In recent years, fitness apps have transformed from a trend into a necessity. With every passing day, the market grows, and so does the competition. No matter what device you own, thousands of fitness apps are available for download. But you might wonder which healthcare app is the most excellent fit for you. Fret not! Discover the top ten best healthcare apps in this article and their numerous advantages.
What Are Healthcare Apps?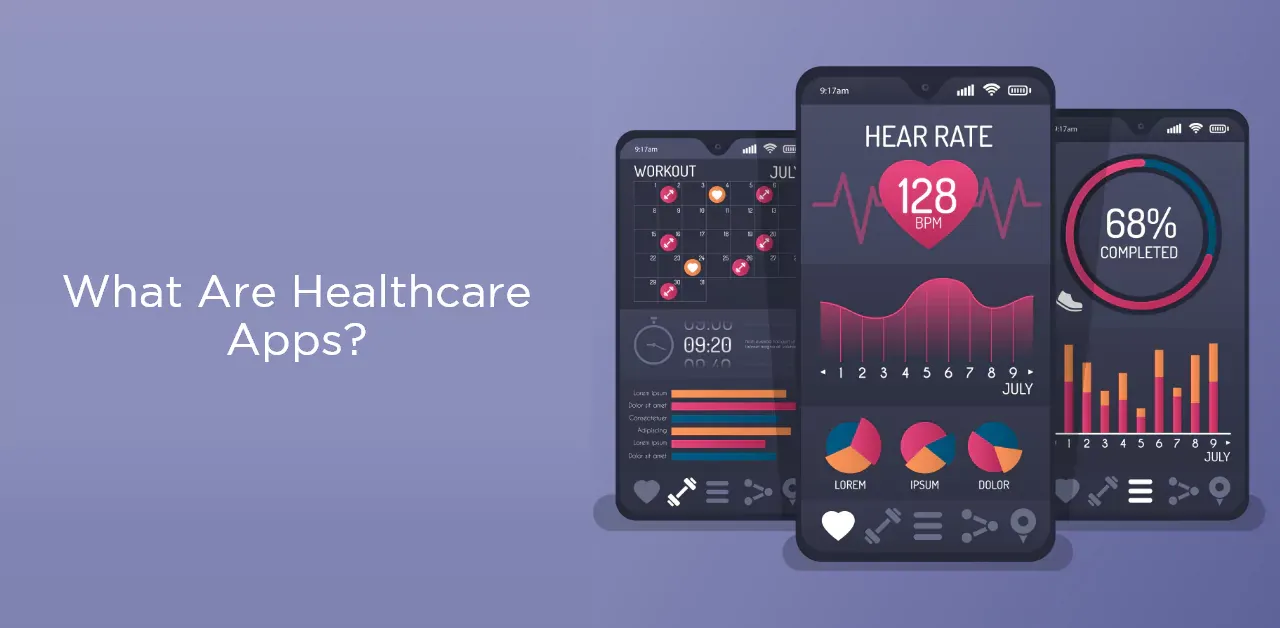 Applications created by various companies to maintain one's health and fitness are known as fitness or healthcare apps. These apps are very simple to download on mobile devices. These healthcare apps seek to improve users' lifestyles by monitoring their dietary habits, water consumption, and exercise routine. Some applications even monitor heart rate, blood pressure, calorie intake, and other metrics. Some healthcare apps even include a health coach to assist users in adequately achieving their health objectives.
Top 10 Best Healthcare Apps Of 2022
Healthcare apps make it easy to get in shape, build strength, and stay motivated no matter where you are. However, having countless alternatives can be perplexing. Therefore, we put in the work to reduce the list of the ten best healthcare apps that are worth installing.
1. Glo
Glo provides something for yogis of all levels, regardless of their skill level in yoga. Users can find exercises, seminars, and guidance to assist them in becoming better yoga practitioners. These carefully chosen lessons and other elements aid in stress reduction, better sleep, muscle building, etc. Users can follow their preferred yoga instructors to stay up to date on their sessions and other health-related info.
2. The 7-Minute workout
IOS and Android users can access various videos, audio clips, and textual descriptions of 12 chosen workouts given in the app. Aside from the capabilities mentioned above, the app's most pleasing aspects are its straightforward layout and the abundance of beginner-friendly exercises. Additionally, the three workouts on the home screen can be utilized by users who frequently travel or do not have enough free time to work out.
3. PEAR Personal Fitness Coach
This app provides virtual coaching, personalized training, and data analytics. It is a blessing for those who desire personal trainers but cannot obtain one. They can find real-time coaching and a vast library of routines with the help of this app. It can be connected with various healthcare apps and devices to gather data. It collects the user's data and generates a customized workout using statistical information.
4. Sworkit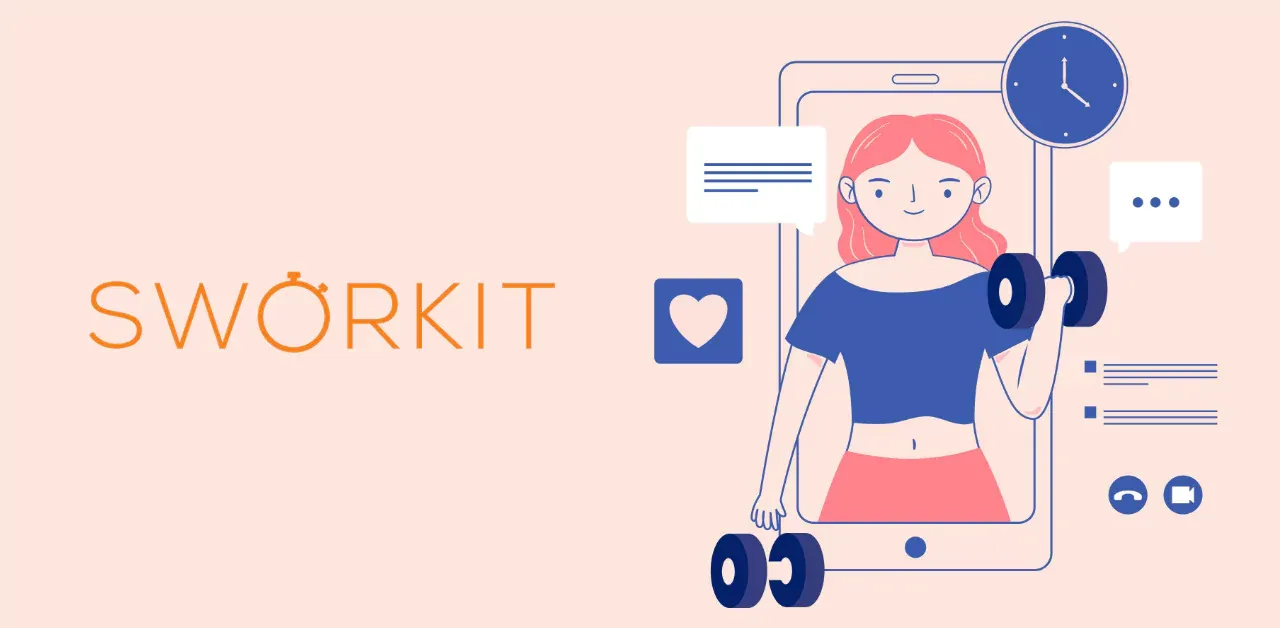 This is one of the best healthcare apps available for newbies looking to learn new exercises, navigate activities, set goals, and establish a regular fitness regimen. The application will design a personalized exercise for users once they select their aim from the strength, cardio, or stretching genres and enter the duration they wish to spend exercising.
5. MyFitnessPal
This is one of the best healthcare apps for nutrition tracking. The application allows users to save meals and recipes, scan barcodes for nutritional info, and maintain a food journal to monitor their eating patterns over time. The users may even alter their menus using the Meal Planner tool in the app to reflect their objectives and desired caloric intake. With this app, the users can also keep track of their exercises and steps while customizing their fitness, diet, and weight loss objectives.
6. Zones for Training
This is the ideal app for those who want to keep track of their resting and active heart rates. It offers guidelines for determining when the user burns fat and attains their optimal activity level. The app is for seasoned exercisers who want more information about their heart rates to achieve their goals. It works with Apple watches, which have an excellent heart rate monitor built-in.
7. Strong Workout Tracker
This is one of the best healthcare apps for seasoned gym goers. This app enables users to design their workouts thanks to its straightforward UI with minimal frills and an extensive selection of cardio and strength exercises. A warm-up calculator is also included to assist the users in commencing their session.
8. Jefit
This app has a database of more than 1,300 exercises. It assists the users in planning the specifics of their weightlifting exercises and keeping track of their total reps and weights, This is one of the best healthcare apps for strength training available in the market. Additionally, it includes pre-designed training plans suitable for all fitness levels for people who prefer to follow experts rather than become them.
9. Gymshark Training
This is one of the best healthcare apps for working out solo. Despite its inability to offer social connectivity, it provides a vast library of workouts and regimens from which users may choose. Users may design their unique training schedules with this app. These exercises can be target specific for several muscle groups or workout genres.
10. FitPlan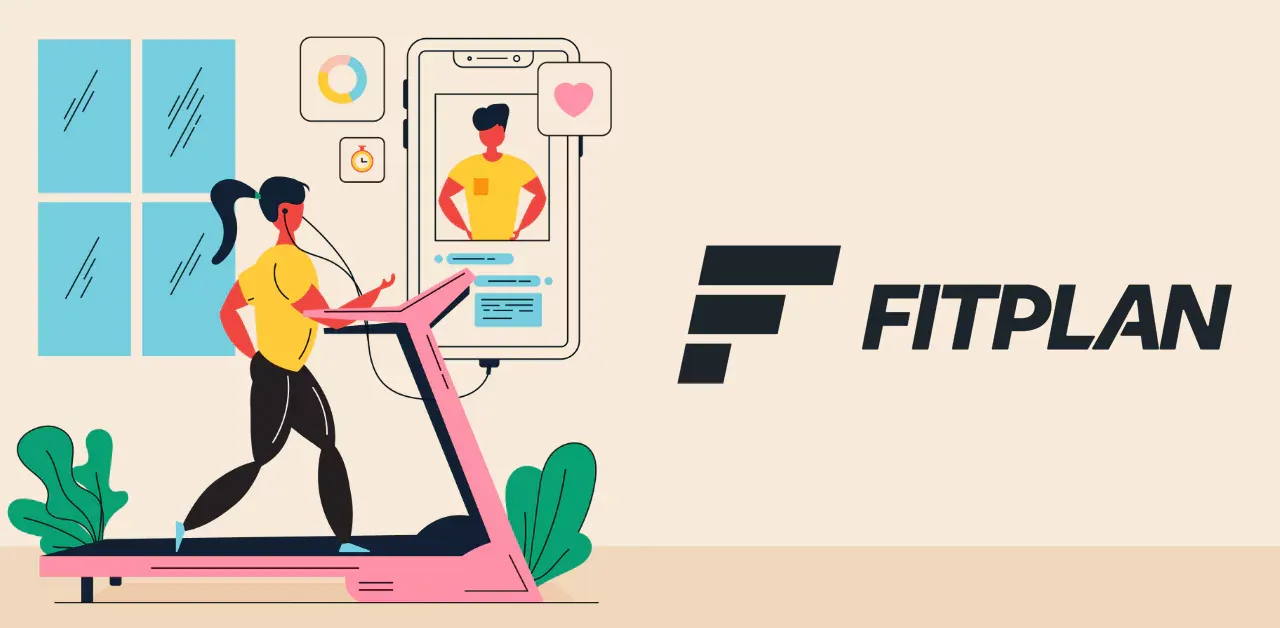 It is one of the best healthcare apps for beginners. This app enables users to experience training sessions from the convenience of their homes. It boasts a roster stuffed with a wide variety of personal trainers, hundreds of recipes, and over three million users to help to motivate the users. Users can select workouts such as HIIT, weightlifting, bodybuilding, and weight loss-focused exercises.
Benefits Of Using Healthcare Apps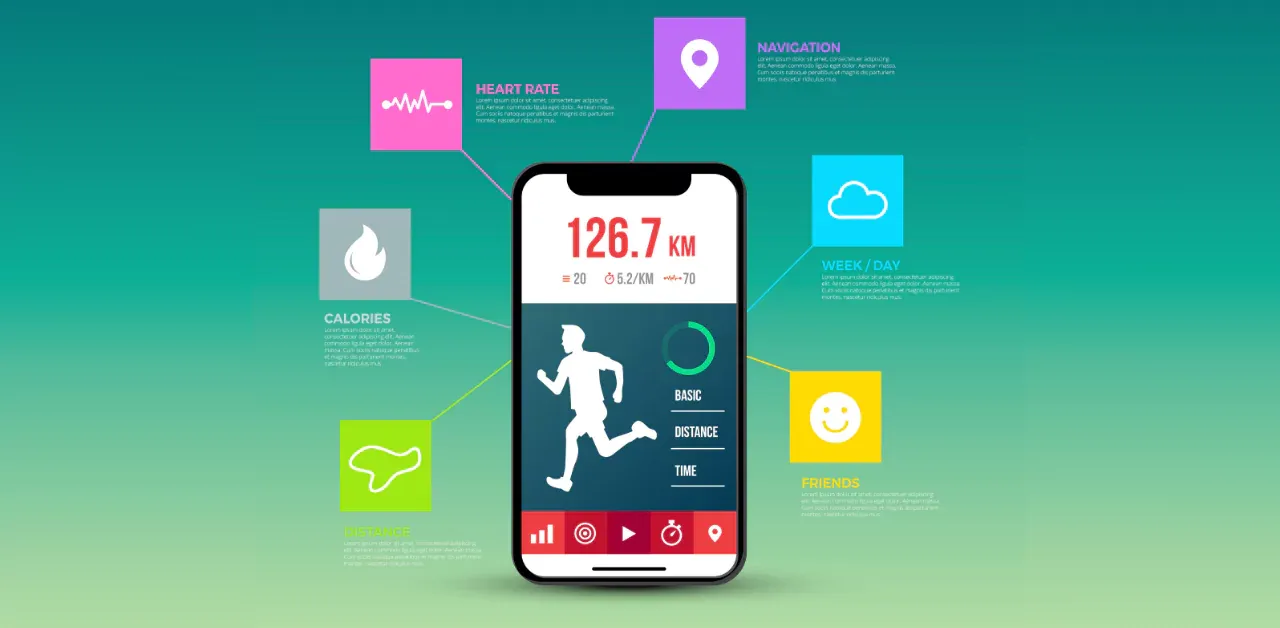 Perks of the best healthcare apps typically involve:
1. Track Diet Easily
Healthcare apps determine the number of calories, proteins, and fat in the user's meal. They may steer clear of potentially unhealthy foods in this way. With just one click, the user can keep a digital meal journal and track their calorie consumption.
2. Monitor Progress
The user may update and enter all their health information with healthcare apps. They may keep track of the blood pressure and glucose levels for reference each time they check them.
3. Fitness Advice
Many healthcare apps offer fitness and health tips and suggestions that aid users in achieving their health objectives. Additionally, the users can get free workout or exercise recommendations that make it easier to plan their fitness schedule.
4. Personalized Health Coaches
Affordable personal health coaches are available on several healthcare apps. The trainer assists the users in achieving their fitness objectives and instructs them on nutrition and exercise regimens.
5. All-In-One Health Gadget
Healthcare apps act as a central hub where one can track all aspects of their lifestyle, including the step count, diet, water intake, and exercise regimen. These apps assist in enhancing the user's lifestyle choices because they have a significant beneficial impact on their well-being.
6. Keep You Inspired
'Motivation' is among the most significant advantages of utilizing healthcare apps. These apps have simplified lives by keeping users motivated in their exercises and overall fitness.
Conclusion
In the future, healthcare apps will, without a doubt, improve. However, most of them need to be improved before they provide a truly effective workout to their users. It's always advisable to supplement healthcare apps with warm-up and cool-down periods before and after exercise and incorporate proper workout techniques. One can track their fitness goals and get reminders to follow them using healthcare apps. Stay healthy and achieve your goals with the best healthcare apps. Nevertheless, if you want to create your unique health and fitness app loaded with the features mentioned above, get in touch with appsRhino, the industry's top on-demand application developer, right away!