People depend heavily on technology in today's fast-paced environment for everything they do. New technology has made our life easier by bringing a wide range of valuable services to our front door. It includes everything from online shopping to food delivery.
Taxi booking is one such function that modern technologies have made available. This type of service has become very popular today. But how does it operate, and how can you make your taxi app?
This article will show the top 6 mobile app ideas for creating a successful taxi app in 2022.
So let's get going!
What is a Taxi Booking App?
A Taxi Booking App is a program that puts taxi services at your fingertips. Such apps allow customers to reserve a car and the driver to take them to their desired location using a smart device and the Internet.
Taxi apps frequently offer extra helpful features, like scheduling a ride for a specified time, communicating with or phoning the driver, viewing the route, and paying for the services using a credit card.
Additionally, there is generally always a practical ranking system that assigns ratings based on customer and driver reviews. This feature aids in determining the reliability of the person who will be riding in the exact vehicle.
Top 6 mobile app ideas for Taxi Services
1. How do taxi booking apps function?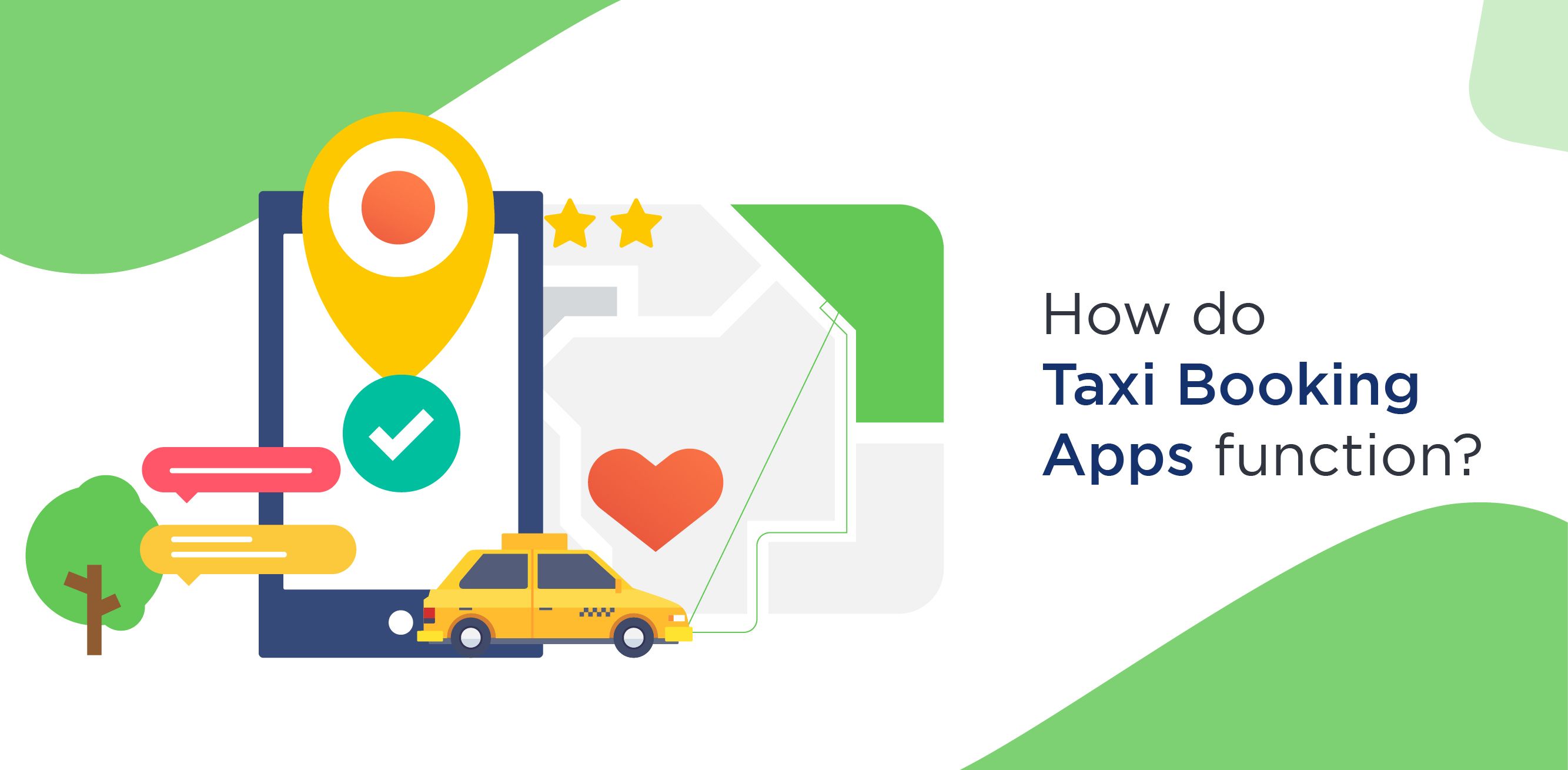 The first thing you need to understand if you're wondering how to design a taxi app is that you'll always have one app with all the features.
Customers, drivers, and administrators are the three user types that each taxi booking app caters to. Every set of users will have a particular functionality and goal for using the system.
As a result, when someone asks how to create a taxi app, they want to know how to make three different apps that work together.
So how does it function?
From the user's standpoint, it is merely a booking software that enables them to locate a taxi to transport them from one location to another. Here, user experience and intuitiveness are the main priorities.
Your app will also function from the Admin's point of view, like an admin panel that lets them view the bookings, clients, and available drivers and manage the workflow.
The most important users for you will be the drivers. Your software must therefore have the maximum functional variety from their point of view.
Your software should serve as a driver's dashboard for work, progress and revenue analysis, customer relationship and communication tool, support centers, and GPS navigation.
2. Who should be considered while developing a taxi booking app?
Consider who may be interested in developing a taxi app before we continue and teach you how to accomplish it.
In essence, two categories of companies will be interested in developing taxi service solutions:
Taxi service providers
Businesses that offer taxi services are the first who need to understand how to create a taxi app and put it into practice. Companies that provide these services can enhance client experiences, increase brand recognition, and increase income with an app.
But more crucially, developing their apps would enable taxi service providers to maintain their competitiveness in the future, given the great demand for such apps and the rapid expansion of the online taxi booking sector.
Transport services
Building a taxi booking app might be advantageous for businesses that provide different transportation services and those specializing in taxi services.
For instance, FlixBus, Uber, and BlaBlaCar are not taxi services. They do offer transportation services, but their methods are a bit different.
Additionally, they maintain their popularity and competitiveness by allowing customers to order transportation services online or through an easy-to-use app.
3. Advanced features to include while creating a taxi booking app:
Key Features for the Passenger
It's critical to understand the range of capabilities offered by such solutions to provide accurate answers to the questions of 'how much does it cost to create a taxi booking app' and 'how do you create a taxi app yourself.'
What new must be included on the customer side is as follows:
There may be some cutting-edge add-ons available in addition to the essential foundation functions that will make your taxi app even more practical.
These may consist of the following:
Social signup/login

Driver queue algorithm

Surge pricing mechanism

Access to smartwatches

Phone number concealment

Ordering a taxi for a friend

Ride-sharing with other passengers

Splitting the cost

Emergency numbers

Several locations/bookings

Loyalty initiatives

multilingual assistance
Key features for the driver
You now know what functions to put in your taxi app for users. The following are a few practical and well-liked advanced features for drivers:
Availability Status

Demands in real-time

Accept/Reject an Order

Begin/end a ride

Canceling a reservation

Rate the client
Key features for the Admin
There is always a third party who oversees the entire process. And a taxi app can be very beneficial for that purpose. It supports both the driver and the customer in addition to the customer and the driver.
On the Admin's end, these are the advanced components you need to have in your taxi app:
Dashboard

Analytics and Reports

The map view

Vehicle/User Management
4. How can a taxi booking app generate income?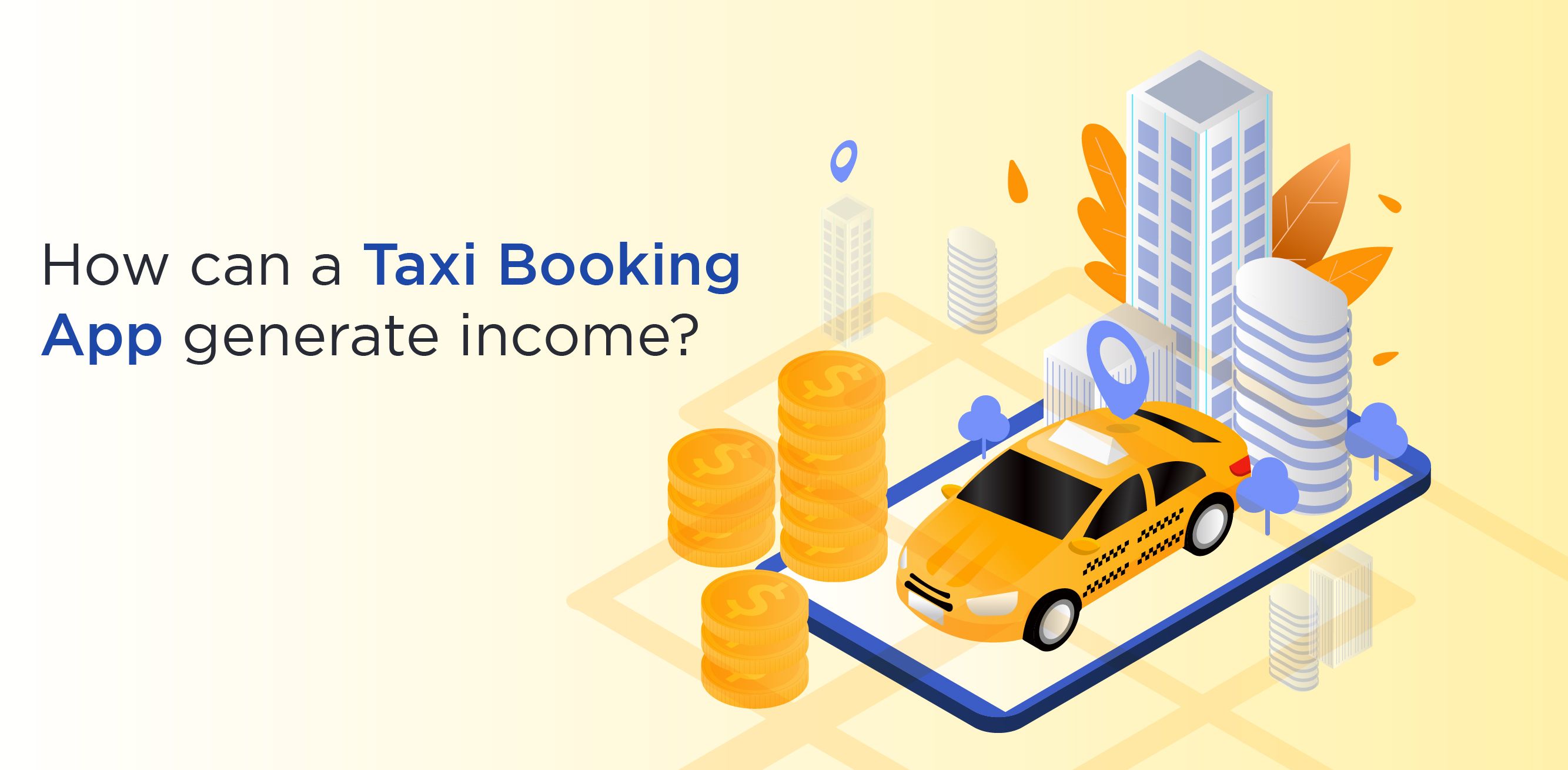 There are always two critical inquiries that come to mind when deciding to build a taxi app:
What is the cost of developing a taxi booking app?

How can you make money with a taxi booking app?
Freemium
The Freemium business model is the first step in making a taxi app. This model's name comprises "Free" and "Premium." Customers can utilize the service or product for free with restricted functionality and upgrade to a premium version to unlock all capabilities.
In-App Advertisements
In-app advertisements give another monetization potential. According to this concept, you might include partners' adverts inside your program in exchange for a commission based on factors like ad placement, views, clicks, etc.
Subscriptions to apps
Offering people premium subscriptions is another excellent technique to make a lot of money. It is simple to combine this revenue stream with others.
To support your Freemium business model, you may provide premium-user subscriptions. Alternatively, if your app includes third-party advertisements, you could encourage users to purchase an ad-free subscription.
Web-based Commission
The online commission is one of taxi app developers' primary income sources. To maintain their business, app owners might apply a fixed amount, percentage commission, or transaction convenience fee to each reservation.
Fees for Cancellations
This strategy for generating revenue offers several advantages. First, charging a cancellation fee to clients and drivers will provide you with additional opportunities to make money.
However, users (on both sides) will be more hesitant to cancel a reservation after learning that there are cancellation fees. The cancellation rate will decrease, and your app's dependability will rise.
Prepayment Charges
Pre-booking options are convenient for consumers and are therefore prevalent in taxi apps.
Consider a scenario where a customer has a flight tomorrow and must go to the airport by X o'clock. They can book a ride to the airport using this service and be sure they will be there on time. Additionally, the app owner can charge a pre-booking fee to increase revenue.
5. Expert advice from AppsRhino on overcoming obstacles to creating a taxi app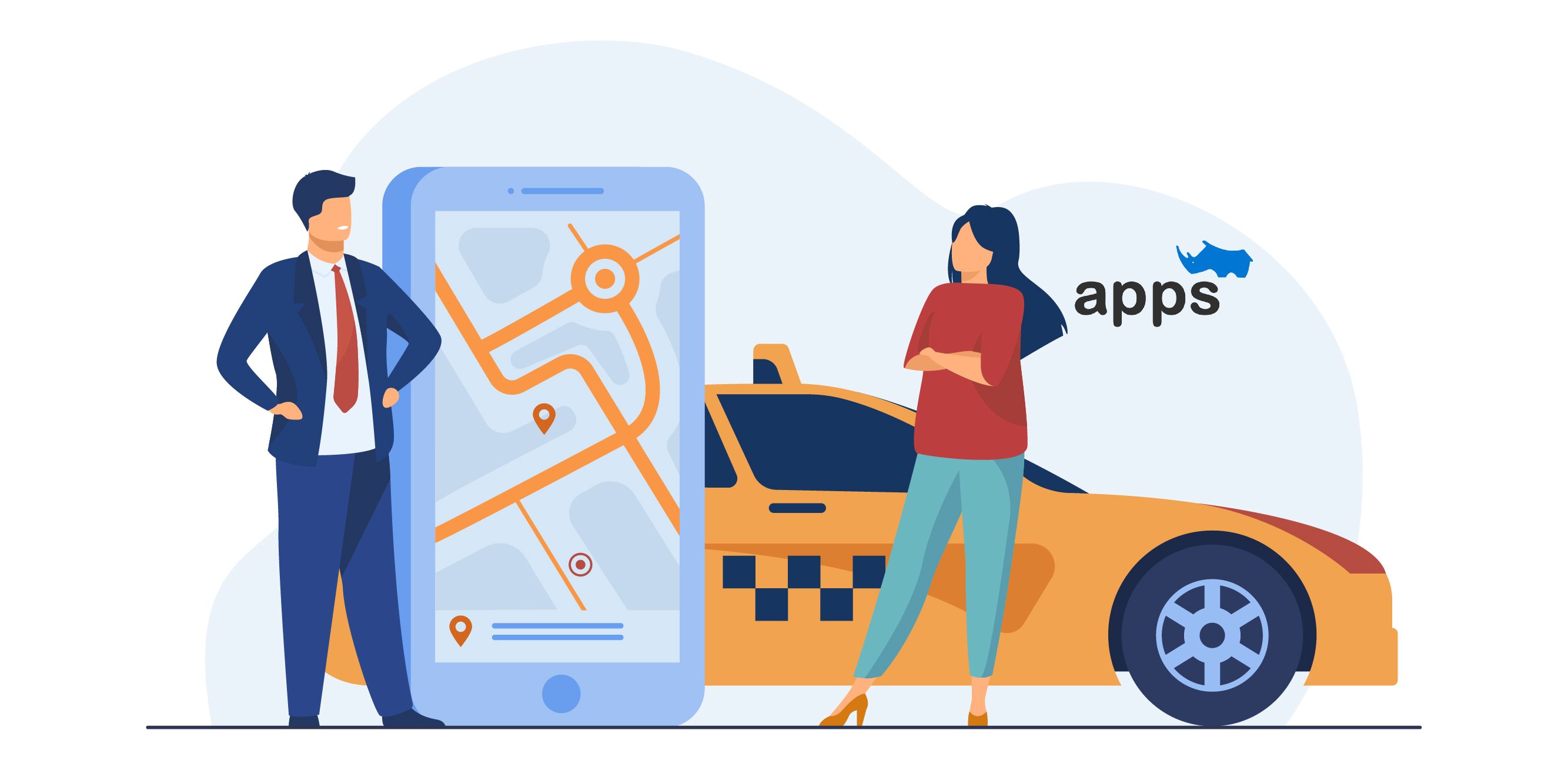 A thorough tutorial on creating a taxi app, like the one above, is an excellent place to start when coming up with your solution. But even knowing the right actions to follow won't shield you from specific typical difficulties that could appear along the way.
Let's review the typical taxi app development problems and suggest how to fix them.
Safety
Problem:
There are numerous safety concerns that you may run into while using online cab booking services. Data leaks, theft, and other cybersecurity issues are the first.
Then there are difficulties with driving safety. We are all aware that anything can happen during a ride, and it is physically impractical to guarantee the security of the thousands of users and drivers who use your app. Since your drivers' expertise and experience are not assured, only some things rest on them.
Finally, criminal activity is always dangerous, such as theft and sexual assault.
Solution:
To solve the problem of safety, an all-encompassing strategy is needed. Use a trustworthy login/signup procedure and implement additional cybersecurity measures like two-factor verification to protect user data and identity.
Road safety cannot always be fully guaranteed because it is frequently outside of your control. But you can do the following:
Hire drivers who are trustworthy, accountable, and experienced.
Include optional components like the SOS button and emergency contacts.
As for preventing criminality, you'll need rigorous user identity verification, a transparent rating system, and severe sanctions for infractions.
Localization
Problem:
Taxi and transportation service businesses frequently expand into marketplaces in other states and foreign nations. It results in a variety of localization problems. Specifically, issues with process management, language/translation, and local legal regulations develop due to the expansion.
Solution:
Regarding localization issues, their resolution calls for a thorough, exhaustive approach from qualified experts.
AppsRhino's team can help in this situation. Due to our extensive experience, we are well acquainted with the rules and other requirements of various marketplaces and know what is necessary to fulfill them.
Apart from custom mobile app development, AppsRhino offers the best Tech-driven solutions for Home services, Laundry delivery, Alcohol delivery, Grocery Delivery, Food Delivery, and Taxi Services:
A lot of competition
Problem:
The market for taxi applications is expanding quickly, as was already mentioned. So, it's also really competitive. Market leaders like Uber, Lyft, Ola, and others have a strong presence.
Around 75-78% of the global online cab market is controlled by Uber alone. As you would imagine, it can be challenging for inexperienced players to beat the competition (or to survive it).
Solution:
Giving customers something they don't already have is the most effective approach to survive in such a fiercely competitive business. In other words, you must develop a taxi app that stands out from the competitors by incorporating cutting-edge, next-generation features.
6. What Is the Price of Building a Taxi App?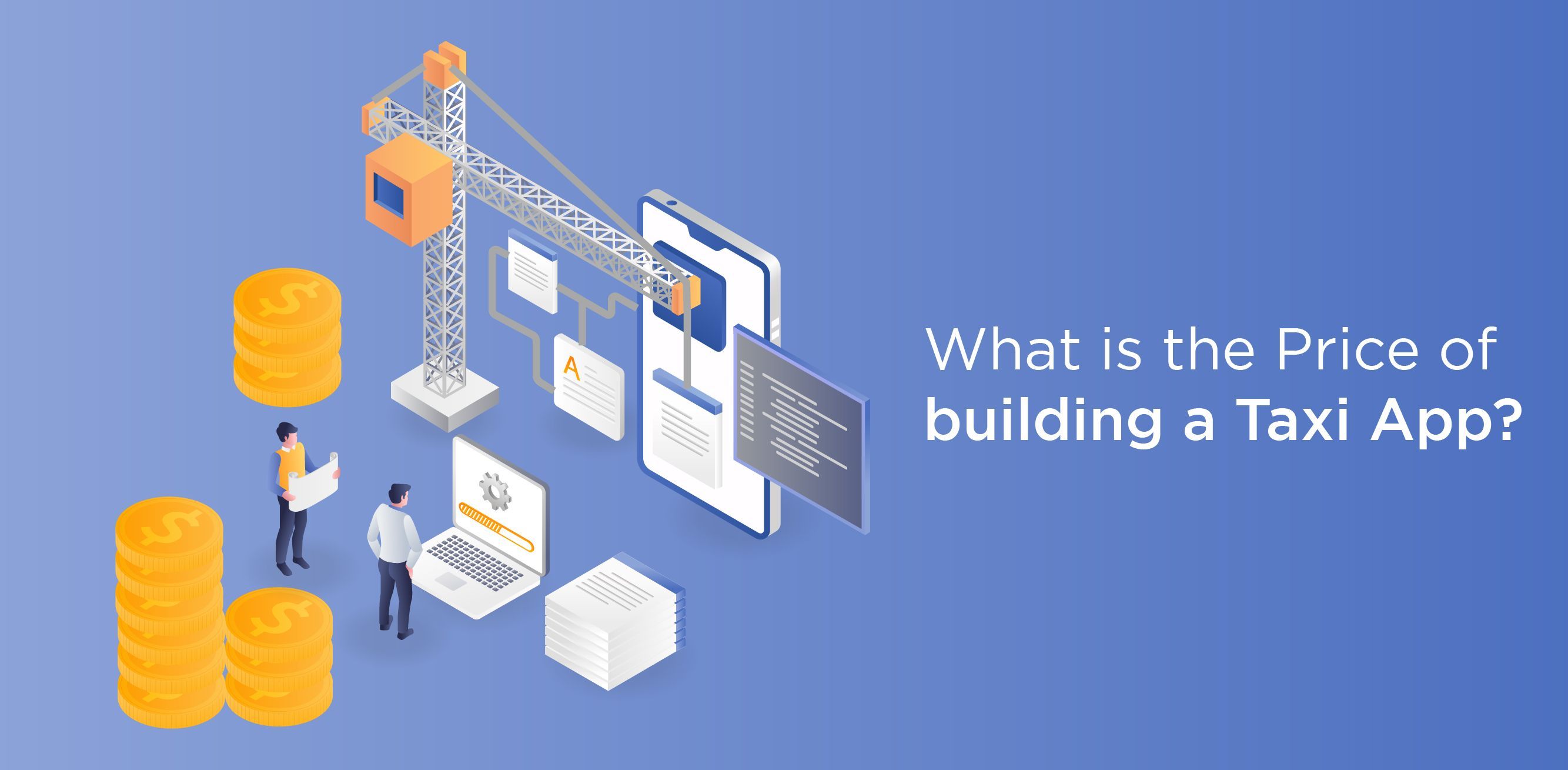 So you already know how to create a taxi app, what features to add, what difficulties you might run into, and how to overcome them. Now it is time to know how much it costs to create a taxi booking app.
A team of six specialists is needed to implement a system like this, and it typically takes between three and four months. These professionals include:
Project director

IT specialist

Designer

Front-end programmer

Back-end programmer

Expert in quality control
For you, the team will need between 1200 and 1500 hours to construct a taxi app. A typical app will cost between $25,000 and $33,000 to develop, with a total average cost of about $40,000.
Conclusion
You now understand how to create a profitable taxi app for 2022. Want to enter the business? So don't waste time and go to work right away!
Have you tried everything to expand your transportation company but have yet to be successful? The creation of a taxi app might require some clarification. It can be exhausting and time-consuming to go through the planning, research, designing, and other phases.
But with a dependable partner like AppsRhino and our extensive experience, it becomes much easier. And the outcome will be worth all the work!
Frequently Asked Questions
What are the top mobile app ideas for taxi services?
The top mobile app ideas for taxi services include ride-sharing platforms, on-demand taxi apps, carpooling apps, airport transfer apps, corporate taxi apps, and luxury taxi service apps, catering to different customer segments and service offerings.
How does a ride-sharing platform work in a mobile app?
A ride-sharing platform allows users to share rides with others traveling in the same direction, enabling cost-sharing and reducing traffic congestion. The app matches riders and drivers based on their pickup and drop-off locations, optimizing efficiency and convenience.
What features should an on-demand taxi app have?
An on-demand taxi app should include features like real-time ride booking, driver tracking, fare estimation, secure payment options, driver ratings, and user reviews, ensuring a seamless and efficient taxi booking experience for users.
How can a carpooling app benefit users and the environment?
A carpooling app connects users with others traveling in the same direction, reducing the number of vehicles on the road, alleviating traffic congestion, and lowering carbon emissions. It provides a cost-effective and eco-friendly transportation solution for daily commuting.
What are the key considerations when developing a mobile app for taxi services?
Key considerations when developing a mobile app for taxi services include user-friendly interfaces, secure payment gateways, reliable GPS tracking, efficient matching algorithms, seamless communication between drivers and passengers, and robust backend infrastructure to handle high volumes of requests.