India observes an increasing number of software developers and tech graduates every year. As the software industry is expanding, youngsters in India are willing to grab every opportunity that comes their way! According to the national news, UAE witnessed a growing demand for tech and tech developers. Customers are seeking tech support with the new and trending technology. Moreover, the nation can become a global capital with your software development! People's enthusiasm for the IT industry and new developments have increased. During such time, you must be wondering what to do to expand the business and ensure customer satisfaction without delay. We are here to make you aware of a way to ensure that your services are intact and your core focus is on business enlargement and profits. You should consider investing in Offshore Development Centres! Statista reported more than 935 thousand Computer Science enrollments in 2022. The developers here are skilled, hardworking, and willing to go the extra mile for every company they receive a chance to work at. Therefore, you wouldn't regret having your Offshore Software Development Centre in India! Before investing, you shall understand the uses and benefits of having an Offshore Development Centre working on your project. Therefore, we have brought you a blog to tell you the seven reasons why you should opt for an Offshore Software Development Centre in India!
What is an Offshore Development Centre (ODC)?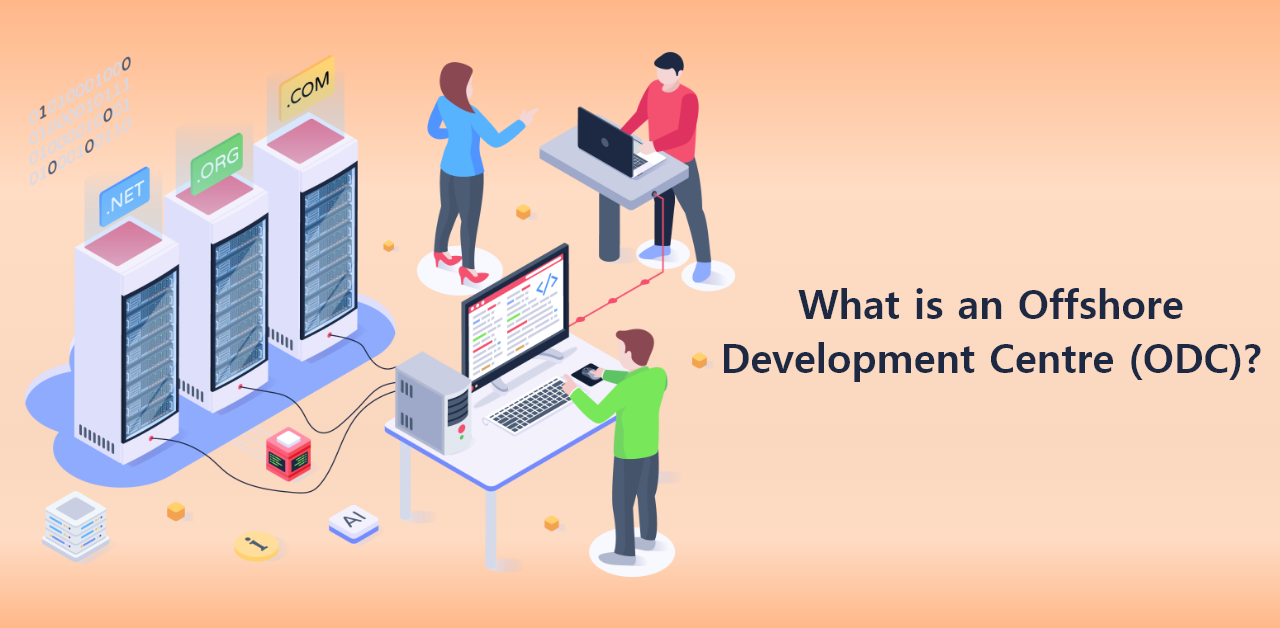 Offshore Development Centre is also known as Offshore Software Development Centre or Offshore IT Development Centre. These Offshore Development Centres are IT/Software teams located outside the country. They are responsible for providing technical support and completing software projects for a company from outside. While the Offshore Development Centre focuses on achieving deadlines for the projects assigned, the parent company concentrates on the core development! According to a report by Graffers, India has the most skillful candidates and software developers(more than 35%) after China. Therefore, they lead Offshore Development Centres for major corporations.
These centers are responsible for delivering the following services
Managing resources
Producing high productivity
Assisting the core company
IT help and technical support
Completion of software development projects The Offshore Software Development Company acts as a partner team giving services with maximum efficiency and 100% confidentiality.
These companies have considerable certified developers and software engineers working at low costs compared to the partner establishment.
The functionality of Offshore Software Development Centres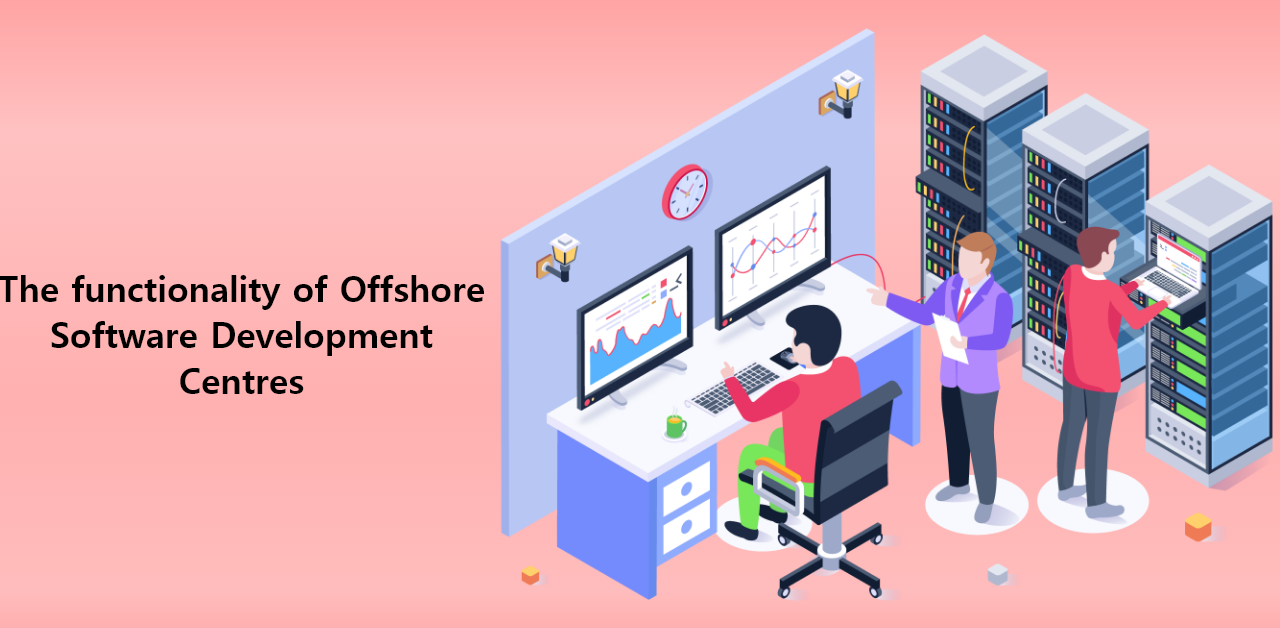 Let us understand how an Offshore Development Centre works once it's set up in another country and connected with the resources needed.
Consider company A based in UAE. This enterprise offers software solutions to local customers.
Company A has been operating locally for years and is willing to expand.
With the growing market supply, Company A wishes to fulfill the user demand in less time and with low operating costs.
This company can hire an Offshore Development Centre, say company B in India.
Company B has the responsibility of hiring employees (software engineers and developers), setting up the infrastructure, handling resources, and answering to the customers.
Company A can focus on building and growing its business while hiring company B on a contract basis. They don't have to be accountable for long-term employment and can let go of employees after project/agreement completion.
7 Reasons why you should opt for an Offshore Development Centre In India From UAE
You know everything about having an Offshore Software Development Centre. Now let us talk about your company. If you have landed on this blog, you are looking to extend your business. The most suitable country for your next Offshore Development Team is India. Why? Allow us to make you understand the benefits if you engage with India. Here is a list of reasons why your company based in UAE will find India the most suitable option!
Skilled Workers
According to a report by Graffers, more than 30% of Indians are STEM graduates or have basic STEM skills. STEM refers to Science, Technology, Engineering, and Mathematics. This percentage is more than leading countries like Japan, the USA, and the UK. Indian software developers and IT Engineers have the aptitude and skillset to manage resources effectively and create the best from them. The Offshore Development Centre will be responsible for hiring employees. Therefore, your concern will be about the output from a talented workforce.
Efficiency in Costs
According to facts, developer salaries in India are the least compared to other countries. Let us take a peek at a report by PayScale. The average salary for developers and software engineers in India is $6700. This amount is lower than Poland ($25,000), the UK ($46,600), Germany ($54,700), and the USA ($76,800). Therefore, if you set your Development Centre in India, you can achieve enormous cost-cutting.
Quality outcomes
What are your priorities as an IT/Software Solutions company in UAE? You wish to provide the best to your clients while earning maximum profits. If you are looking for an all-rounder ODC, India is your answer! Although hiring employees from India is cost-efficient, India is known to provide Quality work. According to peerbits, India has the leading developers to provide the best software services! Moreover, Indian software developers focus on quality assurance after building any application, software, or service. Therefore, you will not regret hiring an Offshore Development Company in India.
No difficulty in Communication
Communication is one of the key reasons why large firms want to engage Indian Offshore Development companies. According to Wikipedia, 10.62% of people speak English in India. And India is the second largest English-speaking country in the world. The clients will face no problems communicating with Indian developers and IT Specialists. Customers want to communicate in their comfort language. And maximum clients speak English. Therefore, hiring Indian developers will work wonders for you!
Time-Zone differences
Many companies that outsource offshore companies for software development and other work may struggle with the time-zone differences. UAE and India have a time-zone distinction of 1 hour 30 minutes. This difference isn't huge to start with, and workers and employees in India will be able to catch up with work timely. Moreover, the Offshore Development Centre employees in India will be willing to work off-hours and help you retain maximum outputs.
Quantity of Skilled workers
India holds 17.3% world population, making it the second most populated country after China. Moreover, according to gineersnow, 80% of the total Indian students show interest in engineering as their career. India has had the highest number of Engineering and software developer graduates in the past five years. Additionally, India has some of the best Institutes for engineering and science, including IITs, NITs, etc. Suppose you want to set up your Offshore Software Development Centre in India. In that case, you will indirectly hire the best from the lot!
Growth in India's IT Sector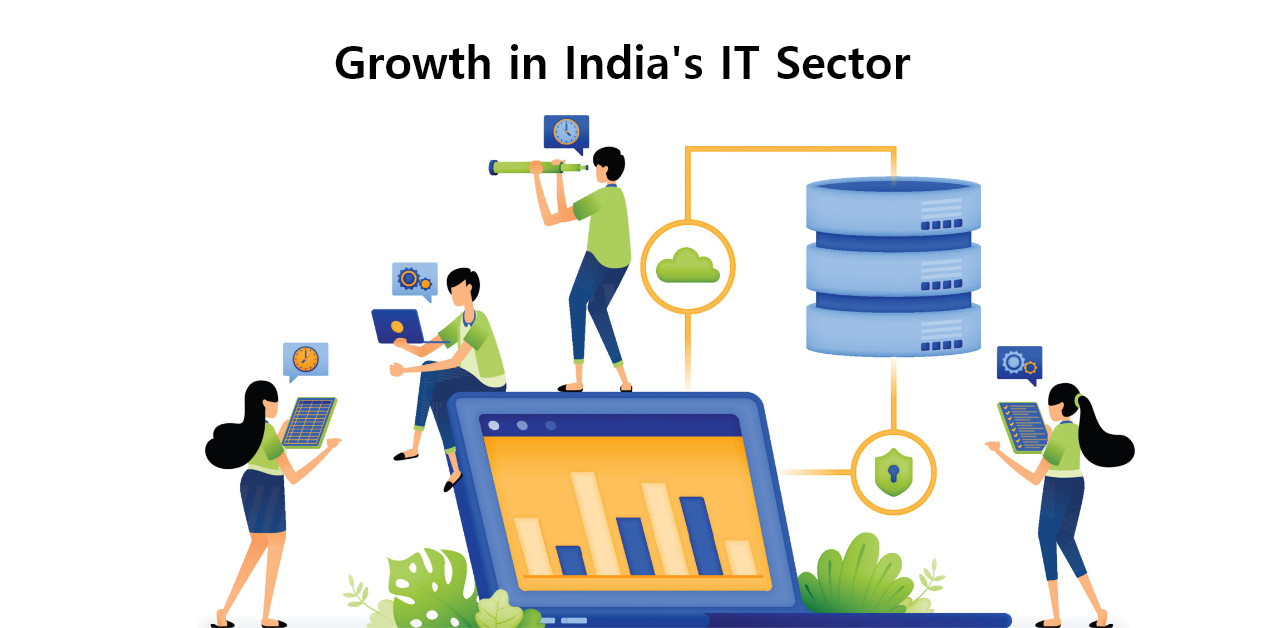 According to peerbits, there has been a 10% increase in India's software enterprise. The world is expecting a 7.5% boost over the next five years. India is looking forward to investing in the software development and IT Sector. These sub-sectors will include
Artificial Intelligence
Data Science
Hacking and Cyber security
Blockchain
Saas
Internet of Things And many more. Invest with India for your development project.
You will be a participant in earning profits with increasing digitalization and advancement! There are additional benefits to setting up Offshore Development Centres in India. These include 40-50 hours per week as working hours, fewer holidays compared to the USA, UK, etc. Moreover, India has been proving its intelligence and innovative mindset time-to-time.
Conclusion
The Offshore Development Centre(OCD) industry has been snowballing. Instead of an in-house team working on all the resources, customer interaction, and software project completion, companies now prefer to hire or set up an OCD for maximum results. The concept of OCD may seem new and risky the first time, but it is the answer to all your problems as an expanding company. If you wish to focus on growing your company in the industry and make huge profits along with answering and fulfilling your customer requests, you shall go for ODC! You may select the setup of a small Offshore Development Centre or go for a large one depending on your resources and company requirement. Make careful decisions and invest wherever you can see better outcomes. If you are willing to set up an Offshore Development Centre in India and don't know where to start, you can reach us! AppsRhino will help you in setting up your ODC and provide the best developers for hire. We have a team of exceptionally skilled employees and developers. Contact us today to know more!