Before starting an online business, any merchant must conduct extensive market research. Store owners predict the products that will meet the high demand of Internet shoppers and ensure the success of their stores. Of course, product research here becomes essential.
Etsy is an online marketplace for various individual sellers. It was launched in 2005 to connect small indie artists, creators, and collectors with customers looking for personalized gifts, collectables, and goods.
According to VentureBeat, the site had nearly half a million users and $26 million in sales just two years after it launched. According to Yahoo, the e-commerce company had 2 million sellers and 50 million products by 2018
Summary
Etsy is a website where independent crafters, artists, and collectors can sell vintage, handmade, custom-made jewelry, clothing, home décor, art, toys, and other items. Etsy is an online marketplace for independent business owners interested in crafting and vintage collections. Etsy provides a variety of shipping options and accepts various payment methods, including credit and debit cards, Etsy gift cards, and Apple or Google Play.
Etsy competes with brands such as Shopify, Big Cartel, and Amazon Handmade, but it has carved out a niche in the market thanks to a seller pool that is more than 80% female. This article can assist you if you are looking for Etsy shop ideas on what to sell on Etsy or if you are unsure if Etsy is an excellent place to sell your products
What exactly is Etsy?
Etsy is a website where independent artists and crafters can sell their wares. Etsy is best known for its handcrafted toys, collectables, art, home goods, vintage furniture, jewellery, clothing, and holiday items, as well as crafts and craft supplies.
Unlike Amazon and Walmart, the site's sellers create, collect, curate, and sell everything on the site. These self-employed entrepreneurs manufacture their goods and manage their orders and inventory. Etsy acts as a middleman, providing a platform for smaller, independent creators to find and attract customers.
Etsy achieved rapid and seamless success through warehouses and its network of independent sellers. According to self-reported data from the platform, it's a community of online shop owners that have long been dominated by women - 87% of Etsy sellers identified as female in 2019.
The Advantages of Etsy
People's lives and global economies have been affected since the Pandemic COVID-19 hit the world. The e-commerce markets have suffered greatly, but as never before, creators and artists are switching to producing different alternatives from their supplies.
The latest trend in top Etsy product categories recorded a significant shift to the household categories due to the impact of the Corona Virus; and lockdown prevailing in countries such as the UK, India, Italy, France, and certain parts of the US, among many others. Clothing, Jewelry, Home and Living Items, Bags and Accessories, Crafts and Supplies, Electronics, Arts and Bathware, and so on are among the top Etsy categories.
Top 9 best-selling items on Etsy
Before we get into our list of the Top 9 Best Selling Items on Etsy, let's take a look at what kind of product you can sell. Etsy defines itself as a global art fair to appreciate the human imagination. It is an online market where people can connect to create, sell, and buy one-of-a-kind, creative items. So it's no surprise that 88% of buyers said Etsy has things that aren't available anywhere else.
Buyers can now easily search for Handmade creations, Vintage Items, and Craft Supplies. It's time to look into the top 9 best-selling items on Etsy. Keep an eye out! If you're looking for Etsy shop ideas on what to sell on Etsy, or if you're wondering if Etsy is an excellent place to sell your products, this article can help! Here is a list of the top-selling items on Etsy right now:
Sticker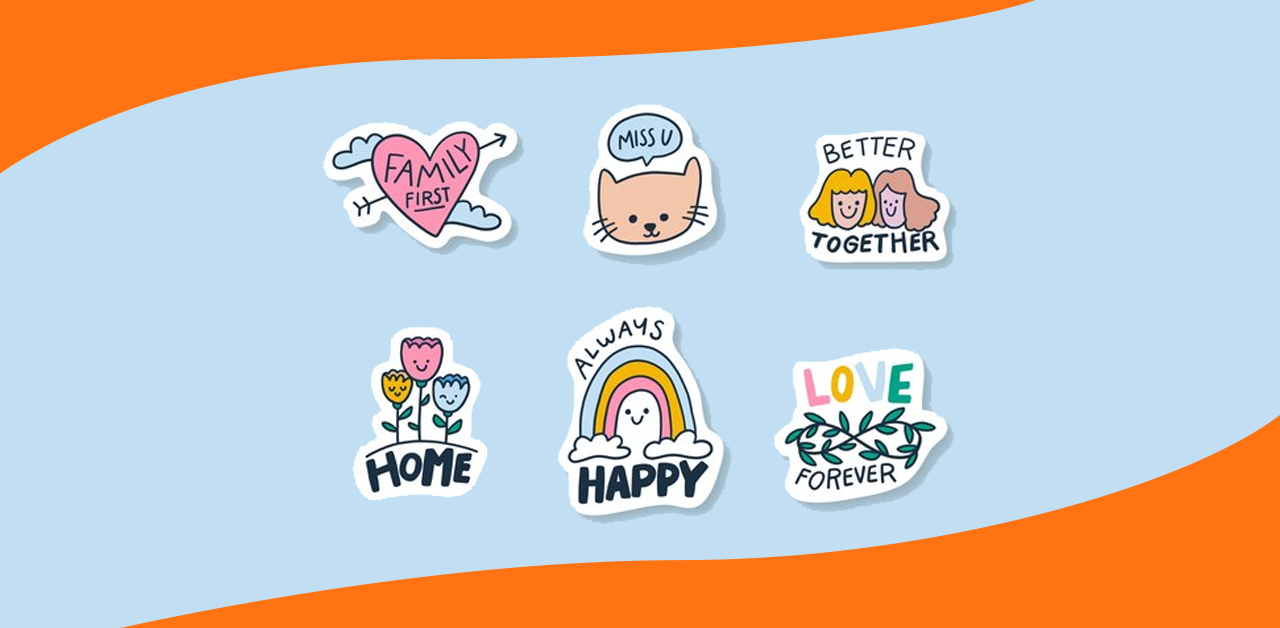 Stickers are the first trending product on Etsy. Some of you may be surprised to see this minor item on this list. Customers can use stickers to decorate notebooks, postcards, greeting cards, and other things. As a result, this product has a large market.
Journal and notebook
Notebooks and journals are the next trending category on Etsy's list of the 'Top Best Selling Items' on Etsy. The reason for this is that many people have an interest in writing. A journal would also be a good choice for those who want to jot down personal experiences while travelling.
Jewellery
Rings, earrings, necklaces, bracelets, charms, and so on are examples of jewellery. As a must-have accessory for both men and women, this is always the hottest item on every platform.
According to a report from Etsy, jewellery ranked second on the list of Etsy's top-selling items in terms of gross merchandise sales (GMS) on this platform in 2020. As a result, selling jewellery on Etsy is a potential niche you can explore.
Decorations for the home
During a pandemic, there is an increasing trend of people working from home. As a result, they tend to build a multifunctional house for themselves. Furthermore, a growing number of shopaholics are willing to devote significant time and effort to decorating their homes and rooms.
As a result, demand for home decor products is expected to increase. Homewares and home furnishings were ranked first among the top six GMS categories in 2020. For many years, miniature art has been on the rise. It entices people to devote their time and energy to creating small objects. Until now, the tiny community has continued to increase.
Graphic design/digital design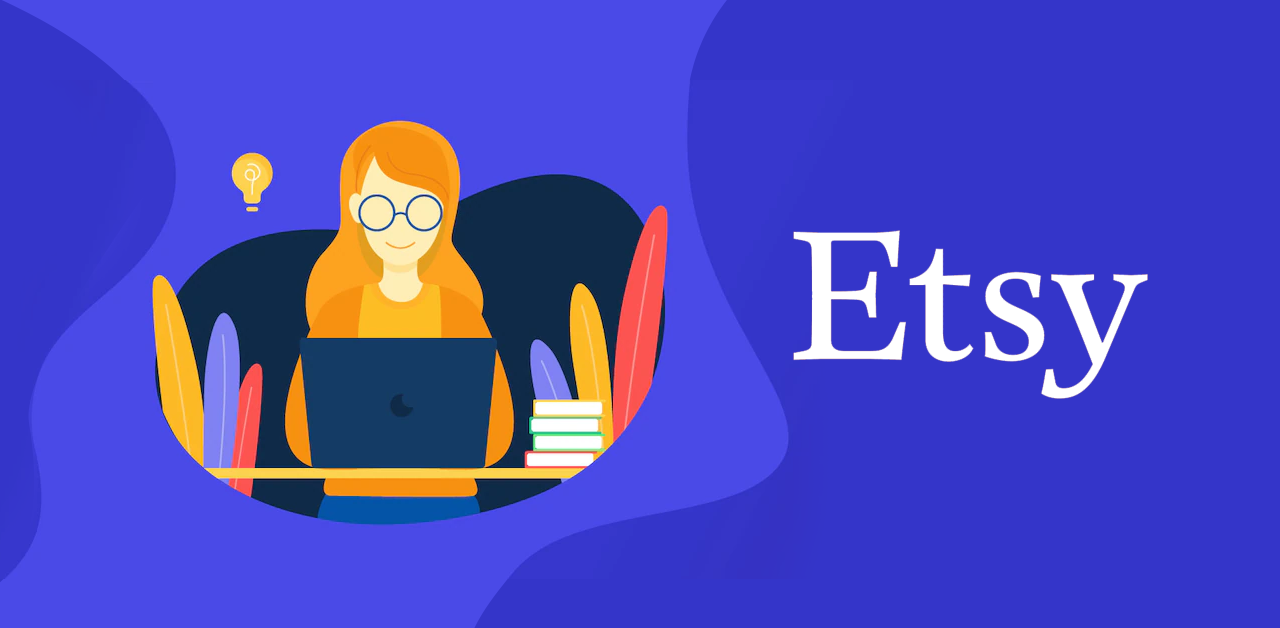 Selling digital items is a rising star for many Etsy sellers. Graphic design includes store templates, desktop wallpaper/organizers, bullet journal and planner templates, print-on-demand, mobile icons, and more. Except for store templates, other digital items are reasonably priced. Most of them are under $10, and customers can buy them without waiting for the products to be delivered.
Posters
Posters will be printed before being delivered if the graphic designs and digital items mentioned above allow customers to download and use the files immediately. It is one of the best-selling items on Etsy because people want to decorate their room or workspace with inspirational images.
Toys and baby supplies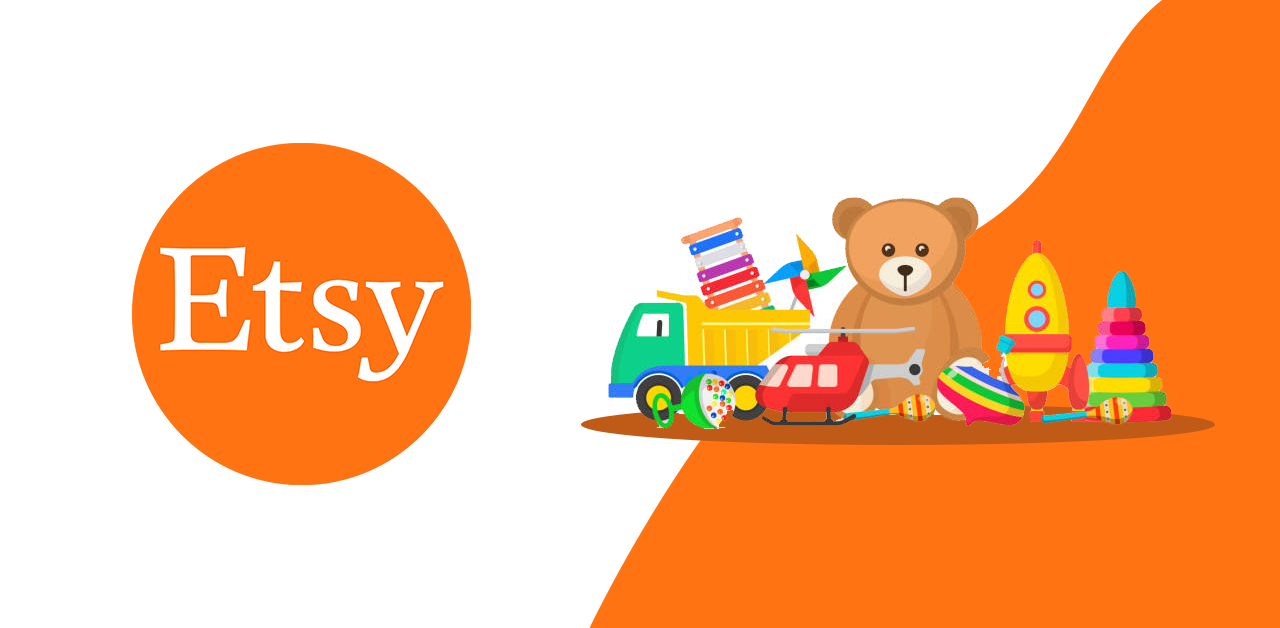 As one of the largest marketplaces for handmade products, Etsy allows artisans to sell toys and baby items made of wood, wool, and fabric. As these materials are eco-friendly, many parents prefer them for their children's safety—some stores even makeover 2000 sales with just one product from this category.
Vintage items
Along with handmade items, Etsy is a great place to sell second-hand or vintage items. It is because retro is a popular style that many people enjoy. Vintage items in this section typically have classic patterns or are made of copper-like materials.
Organic cosmetics
Nowadays, an increasing number of people are pursuing a healthy, environmentally friendly way of life. They are more likely to purchase cosmetics containing natural ingredients because they are suitable for sensitive skin.
One thing to keep in mind is that the production of organic cosmetics necessitates meticulous inspection. Finding a dependable supplier is another way to monetize your online business with handmade beauty products. Then you can label them with your business name.
Is it worthwhile to sell on Etsy in 2022?
First, what exactly is Etsy? Etsy is an eCommerce marketplace where you can sign up for an online kiosk and share space with other sellers. Like Amazon and eBay, Etsy allows you to display your products to many online buyers worldwide.
However, because of its size, Etsy is preferable for small businesses. Indeed, many merchants choose to use Etsy as one of their selling channels for a multichannel store by integrating Etsy with Shopify, WooCommerce, Amazon, and other platforms.
To begin, as a popular name since 2005, Etsy is home to 65,575 currently active websites. Etsy's annual revenue increased to 1.7 billion USD in 2020, which is 20 times higher than the yearly revenue in 2019.
You can open a low-cost Etsy store. You do not have to pay additional monthly fees aside from hosting, domain, transaction, and offsite advertising fees. Etsy has a powerful SEO tool that can quickly assist you in promoting your products. When a visitor searches for a query, it compares product listings and selects the best option to appear on the first page. Furthermore, it is simple to use due to the simple process of uploading items.
Last but not least, Etsy can provide your company with various features and toolkits that make store management more efficient. Whether you're just starting out or already have a business, selling on this marketplace is simple, thanks to modern e-Commerce integration technology. For example, integrating Etsy with Magento 2 or Shopify Etsy Integration.
Final thoughts
We have compiled a list of the top 9 best-selling items on Etsy for your consideration. Take your time deciding which product will generate a significant profit for your online business on this platform. The superior features and functionalities of e-commerce platforms serve as a motivator for expanding online selling. Choosing a suitable item to display in live shops, on the other hand, is a difficult task.
AppsRhino would be happy to assist you if you plan to re-platform Etsy from another existing platform. And if you want to create an online store, you can do so by contacting us. If you have any questions, please contact our customer support team as we are always willing to help.