What is a post or, as many people refer to it, mail? A quick and brief answer is that it is a system that makes the physical transportation of postcards, letters, and parcels a reality.
Mails and mailboxes usually go hand in hand as it is a kind of storage for your parcels, letters, and postcards until you collect them.
But the question remains: when do humans collect the mail, or are they even aware of their mailboxes having some parcel in the first place? We can not glue ourselves to our mailboxes in anticipation of our packages.
Also, if the property to arrive is essential, we can not afford to lose it. So what is it that comes in handy in such a situation? The thing that comes in handy is informed delivery and an informed delivery app.
Now the question is: What are informed delivery apps, and what is informed delivery?
Informed delivery lets people digitally preview their mail and manage their packages scheduled to arrive. It achieves the aim by allowing you to view grayscale images of the exterior, address the side of letter-sized mailpieces, and track your parcels in one convenient location.
What is an Informed Delivery App?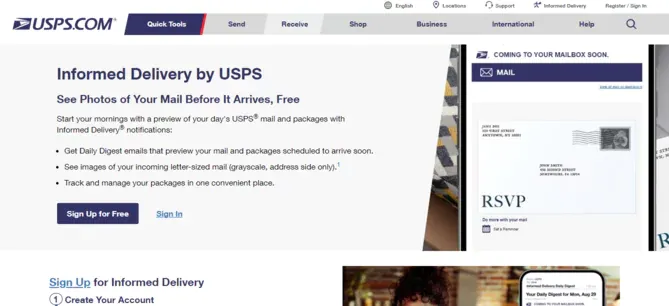 Those eligible residential US Postal Service consumers and some PO boxes receive digital previews of their incoming mail. An informed delivery app lets people manage, track, specify delivery instructions, and schedule redelivery anytime and anywhere.
Users get to view images( usually a greyscale image) of the exterior and the side address of incoming letter-sized mail, which they get via a daily email, online dashboard, or informed delivery mobile app.
Informed delivery is a free and opt-in feature that notifies people of their incoming mail in advance of their arrival.
The mail that USPS Informed Delivery sends to its subscribers are usually low-resolution greyscale images and only up to 10 pieces of mail a day.
Who can access Informed Delivery?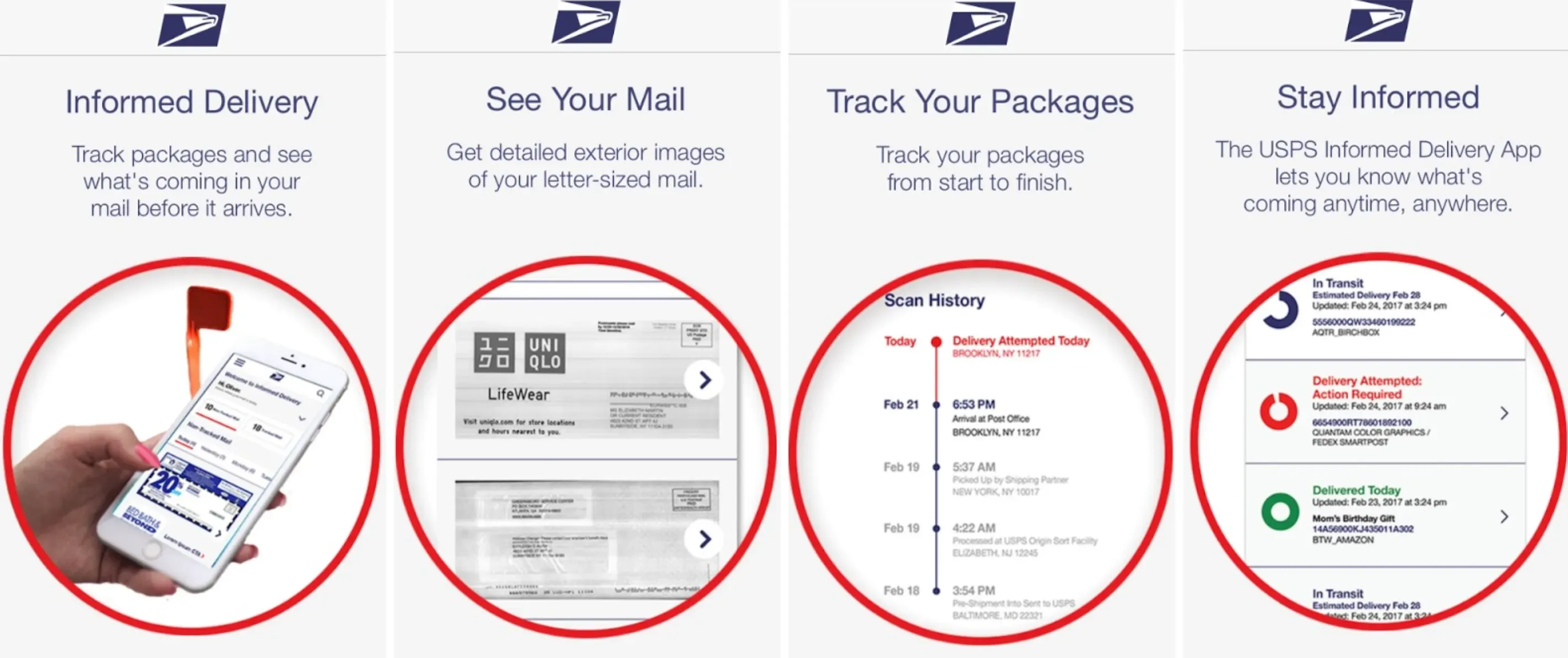 It is natural to get tempted to use a delivery system like that of Informed Delivery as it lets you know of your mail in advance and is a boon to those who travel often.
But the question remains: Are you eligible to use Informed Delivery and an Informed Delivery app?
All residential postal customers and some eligible PO Box consumers (in the majority of ZIP code locations across the USA) are the target audience of USPS Informed Delivery. You can also check if your address is eligible for this service by heading to their website.
How does one sign up for USPS Informed Delivery Service?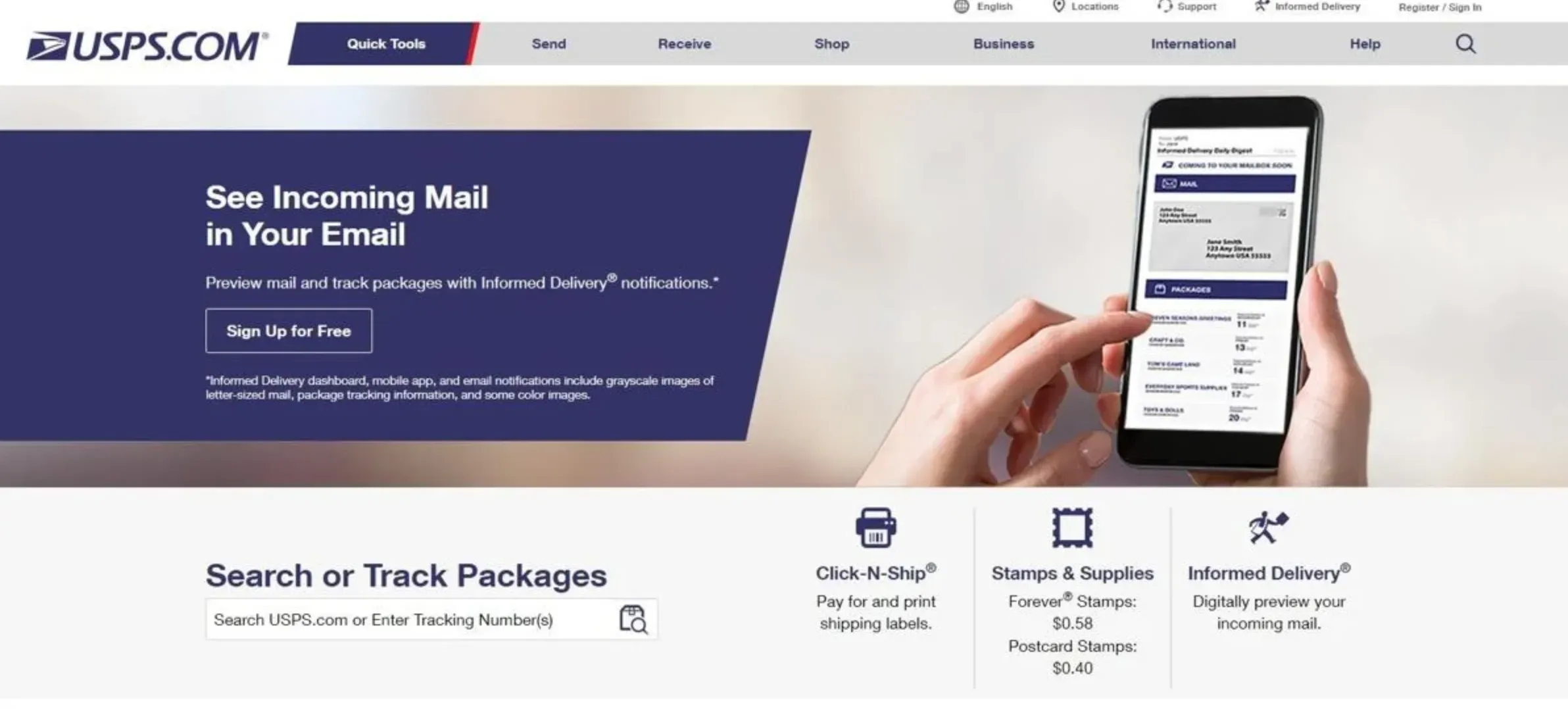 If you want to sign up for this wondrous delivery system called Informed Delivery, you need to perform the following steps:
Address Verification
USPS first verifies your address to determine whether or not your address is eligible for its Informed Services and, eventually, its informed delivery app.
USPS account creation
Once your address gets verified, you need to create your USPS account. If you are already registered, log in and update your address.
Identity verification
Users need to go through identity verification when filling out the request. They might ask you for your mobile phone number to verify your identity; you will get a message with a one-time code.
Sometimes, your verification is unsuccessful, and you might need to go to a local post office. Alternatively, you can also request an invitation code to your specified address.
Account confirmation
It takes three business days to set up your USPS informed delivery account; at maximum, it might take seven business days. You will receive a welcome letter and your USPS Informed Delivery account details once your account gets created.
Is there a USPS Informed Delivery App for businesses?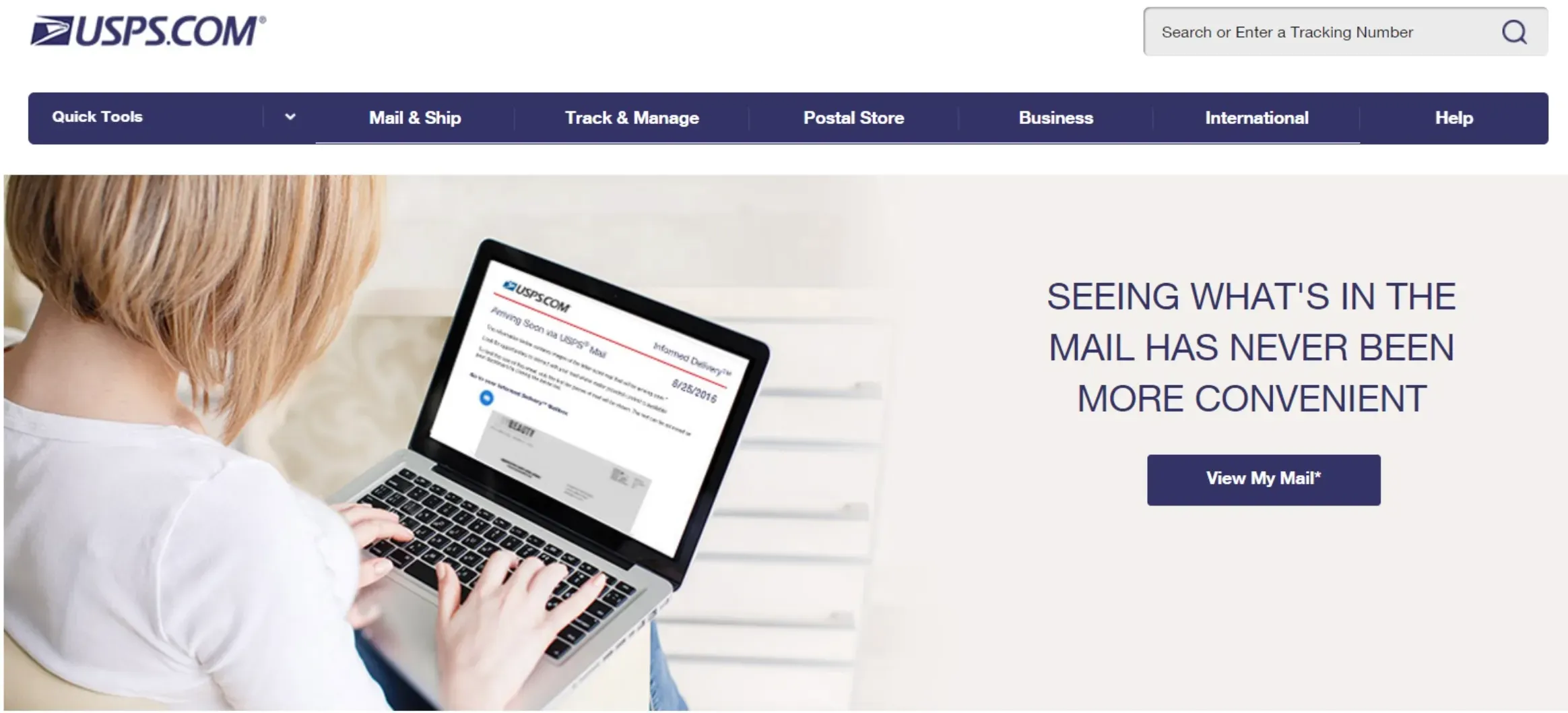 Businesses can opt for a virtual mailroom because USPS Informed Delivery (and its Informed Delivery app) is for residential consumers and some eligible PO boxes.
A virtual mailbox would help businesses by providing them with more than a mere mail preview; they get an entire virtual mailroom. Users can even request scans of internal content, pass the package around the globe, and deposit money with the click of a button.
What will consumers get?
You can expect emails to your USPS informed delivery account whenever you are to receive a package. Those emails will contain grayscale images of the exterior and address side of up to 10 pieces of incoming letter-sized mail for you to keep track of your parcel.
You can access the rest of the images on your dashboard at their official website. They send you only ten grayscale images to limit the number of emails you would receive as notifications.
Mailers who are USPS Informed Delivery service( and their Informed Delivery App) participants can supplement their digital mailpiece with a clickable and interactive color image in addition to grayscale images. To access the digital content of the mailer, you can click on the ride-along or the Learn More button.
How does Informed Delivery Apps work?

Whenever you are about to receive items with USPS Tracking (inclusive of Certified Mail and Registered Mail), you will be able to check the delivery status of these items. You can also leave USPS Delivery Instructions, manage the notifications of your parcels and reschedule their redelivery if you happen to miss them earlier.
Also, you get tracking updates for your packages via different email or text messages. All the images stay on your dashboard for seven days and the package information for 15 days.
One thing to note is that your parcel might arrive the same day you receive the notification or take 2 or 3 days more. Also, numerous catalogs and magazines do not appear on your notification feed because USPS does not always scan them through their automated scanning equipment. USPS, for such parcels, sends a message saying: a mailpiece for which we do not currently have an image is in today's mail.
Are USPS Informed Delivery & Informed Delivery App consistently accurate?
You might not receive emails for your incoming emails and still have emails coming that day. Also, if you receive email notifications for your incoming emails, they might still take four to five days to deliver. It suggests that USPS informed delivery services and its Informed delivery app are not always accurate.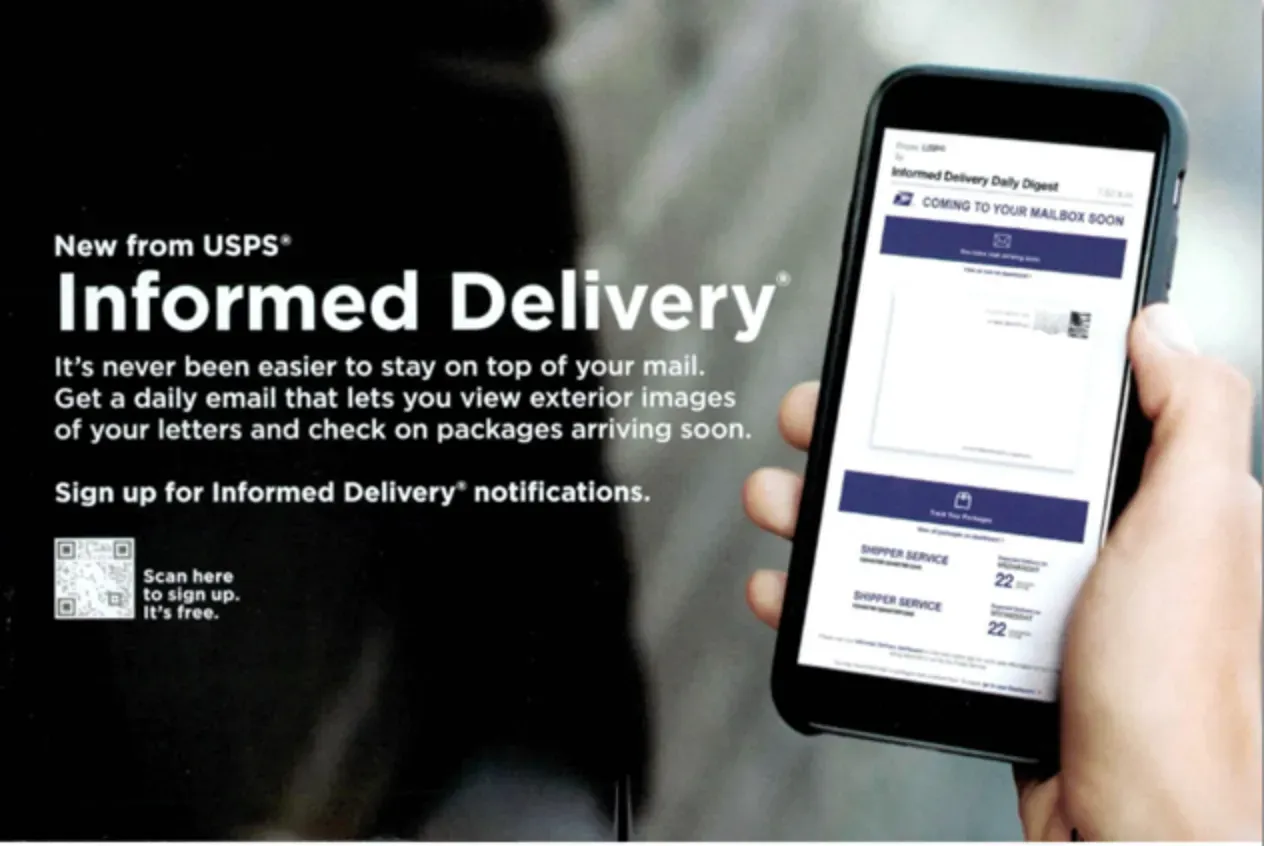 Can people still use the USPS Informed Delivery App?
USPS offers the following ways to use their Informed delivery service:
Desktop website
Mobile Website
Mobile App (or Informed Delivery app)
Though there is a sad development, you can still avail of Informed Delivery services.
People can not use the USPS Informed delivery apps because USPS has decided to discontinue two of its mobile applications. The discontinued app is their standalone application, which once provided users with access to their Informed Delivery information. About 750,000 people used this Informed Delivery App.
Consumers will still be able to use this facility ( can still access Informed Delivery notifications) through their regular mobile phones. You can still use it through the USPS Mobile app. The other way is to use their email and usps.com.
Conclusion
A word of caution: Since USPS Informed Delivery and its Informed Delivery apps are USPS affiliated, only the incoming mail and packages from the postal service get displayed on your dashboard and email.
If your mail comes from multiple carriers such as FedEx, DHL, UPS, and more, you will not be able to receive any notification of their arrival.
Therefore, we advise you to get yourself a USPS account only if you use USPS as your postal service/ carrier.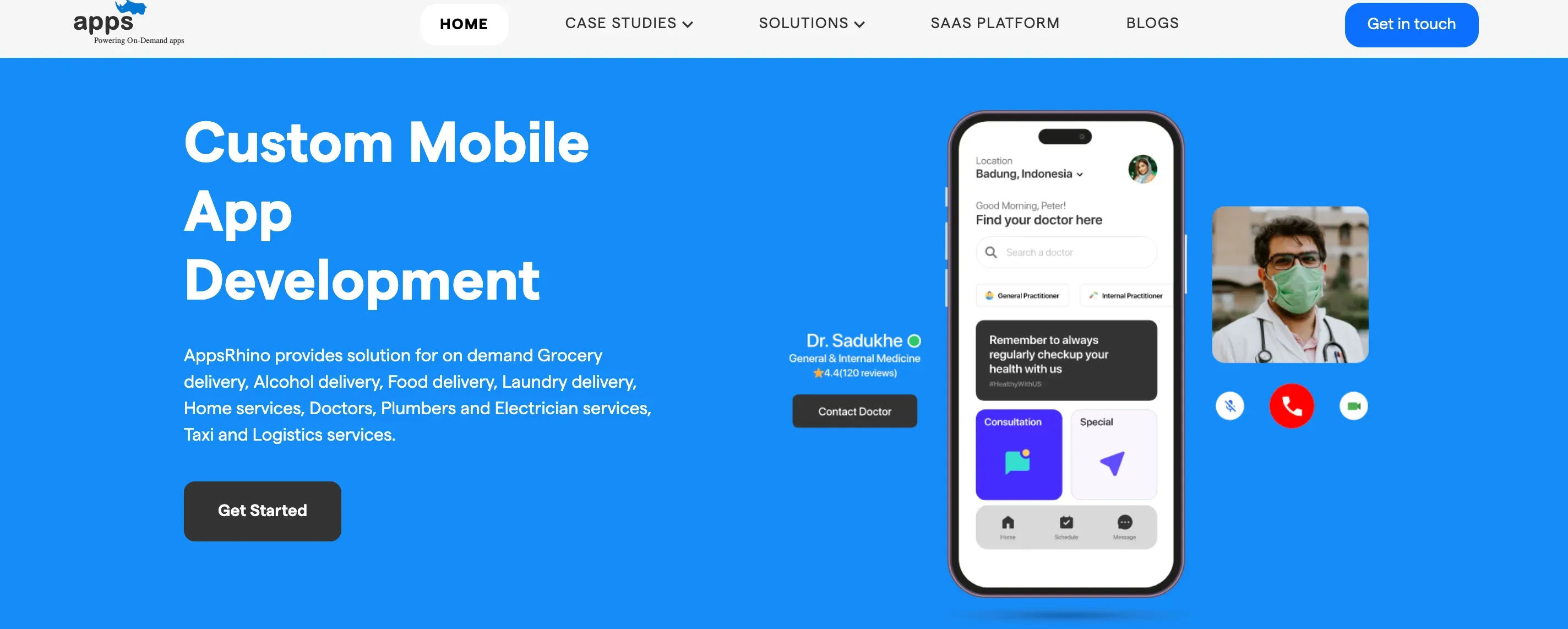 AppsRhino offers the best Tech-driven solutions for Home services, Laundry delivery, Alcohol delivery, Grocery Delivery, Food Delivery, and Taxi Services:
AppsRhino is a mobile app development company that powers on-demand mobile apps and business apps for entrepreneurs and enterprises.
Frequently Asked Questions (FAQs)
Are there any fees associated with using informed delivery apps?
In general, informed delivery apps provided by postal services or courier companies are free to use. These services are often included as part of their standard offerings to enhance customer experience and provide convenience.
However, there may be optional premium features or add-ons available for a fee, so it's advisable to review the app's features and pricing details.
Can I manage my mail or packages through informed delivery apps?
Informed delivery apps primarily provide notifications and previews of incoming mail and packages. While they may offer features to request redelivery, hold mail, or provide delivery instructions, the extent of mail or package management functionalities may vary depending on the specific app or service.
It's recommended to check the app's features or contact the respective postal service or courier company for detailed information on managing mail or packages.
Are informed delivery apps available in all countries?
Informed delivery apps are typically provided by national postal services or major courier companies in specific countries.
Their availability may vary depending on the country or region. It's recommended to check with the respective postal service or courier company in your country to determine if they offer an informed delivery app.
How can I sign up for an informed delivery app?
To sign up for an informed delivery app, you can visit the website or download the app provided by the respective postal service or courier company.
Follow the registration process, create an account, and provide the necessary information, such as your address, to start receiving notifications and previews of your incoming mail and packages.