Introduction
It's 9 am, and you are running here and there, settling your house. The guests will stay at your place for a couple of days. You go to the guest room and notice the shower is not working.
You notice the tiles are dirty, and there is no way you can make all the preparations in time, let alone clean the tiles! What would you do?
You'll phone a friend ofcourse or in this context hit up Home service apps.
Home services apps are designed to take care of all home maintenance-related needs.
Home services apps have various types:
House cleaning app

Home maintenance app

Renovation app

Home cleaning app
Top 9 Home Services Apps in 2022
A large pool of home services apps is available, making app-choosing complex.
To make home services app selection easy for you, we have a list of the top 9 apps for your needs.
1. TaskRabbit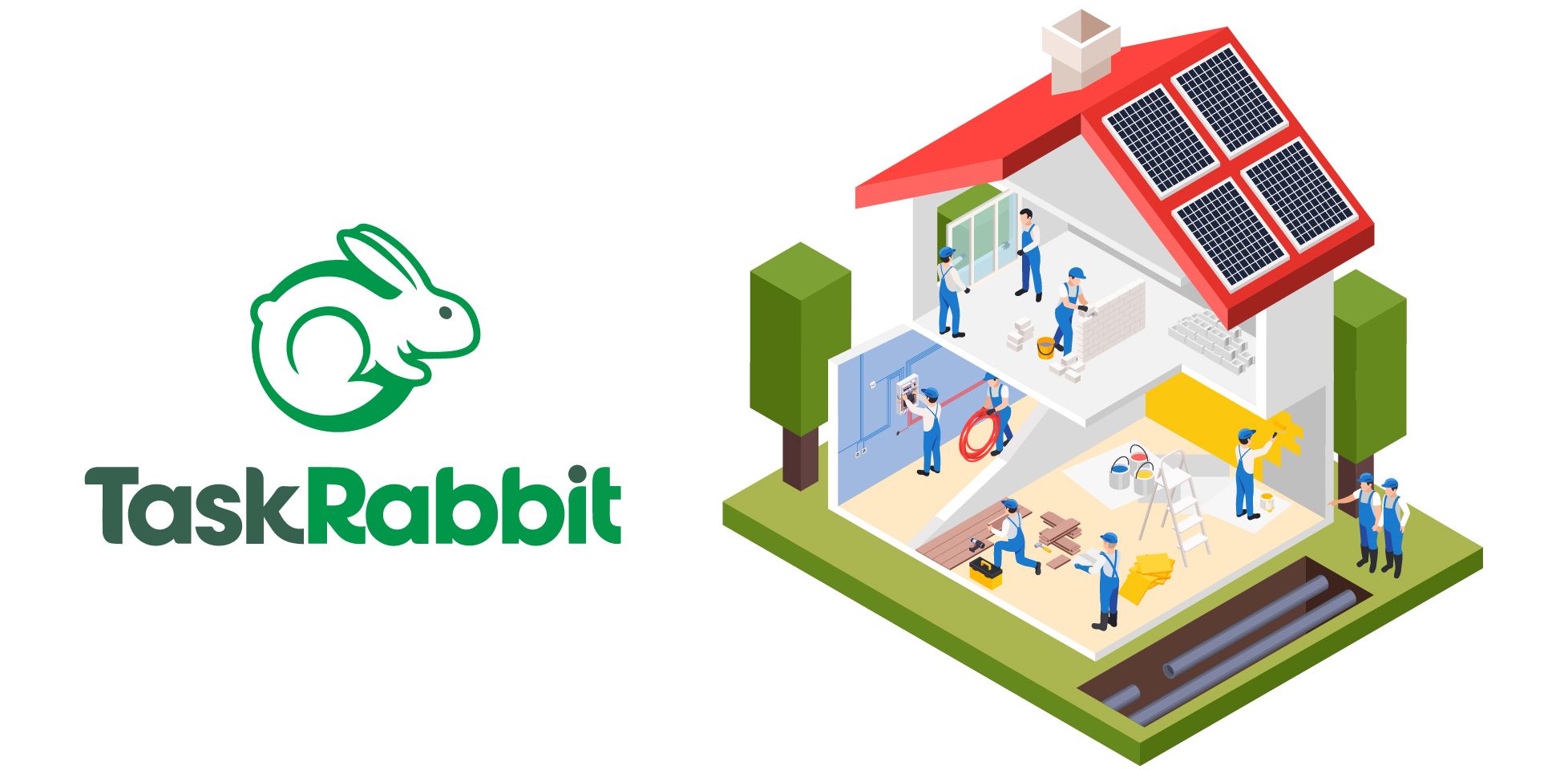 TaskRabbit is one of the most famous home services apps in the world.
It is an America-based home maintenance app offering its services in 47 cities in the US, 4 cities in the UK, and one in Canada.
Using this house maintenance app, users can book delivery services, home cleaning, heavy lifting, home repair, furniture assembly, etc.
To make a booking, you first have to list the task; then, you will get access to the related taskers, from which you can choose based on reviews and prices.
2. Thumbtack
It is another popular home maintenance app that allows you to search for professionals in your area who have experience with household jobs.
Plumbers, personal trainers, furniture experts, local movers, beauticians, and other professionals can be found in this home services app. As a result, you can quickly find the professional you're looking for without having to sift through hundreds of profiles.
You can also look at reviews, business details, cost estimates, and other information about a handyman job to find the best one.
3. Zimmber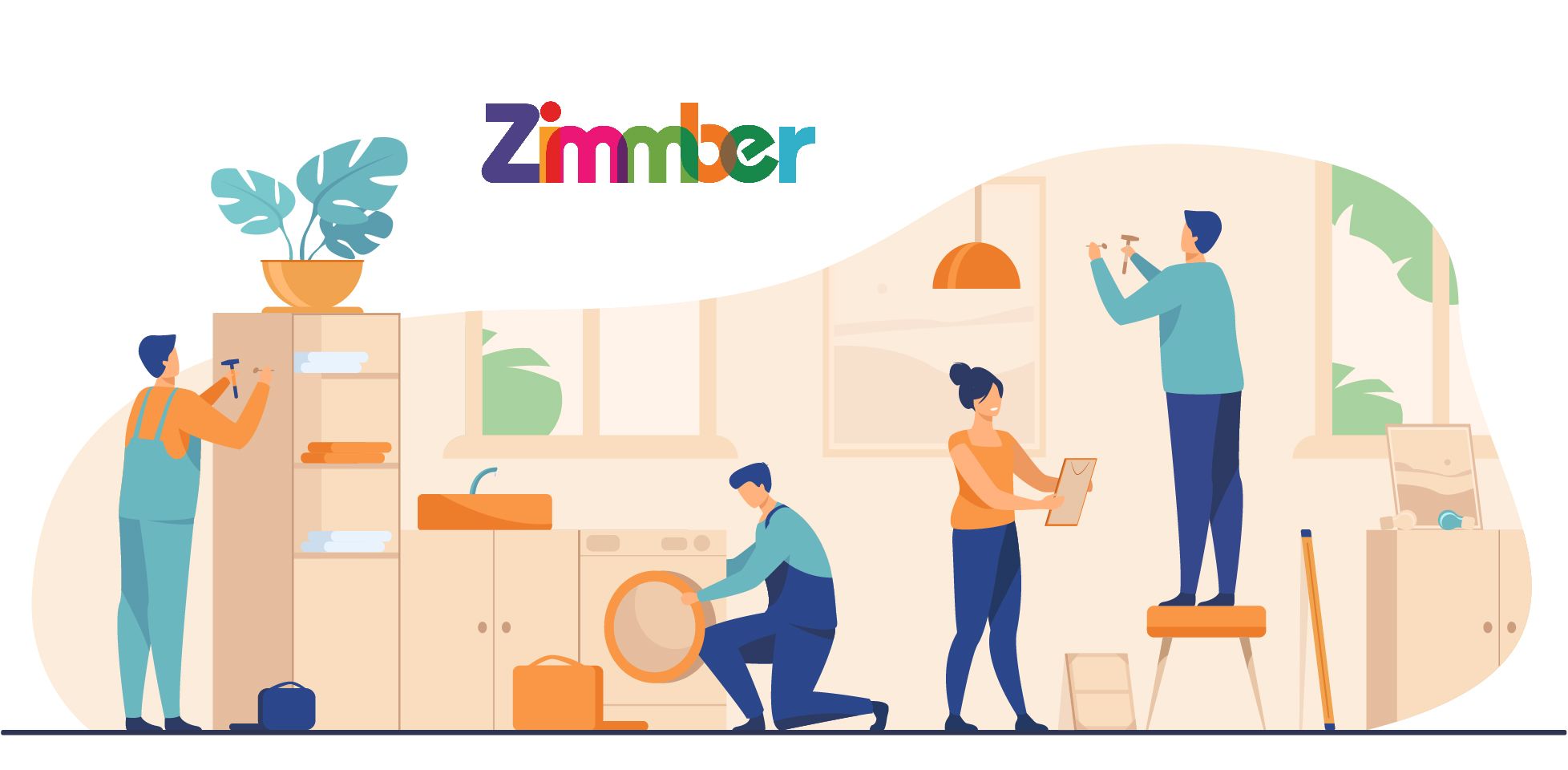 Zimmber, a home services app acquired by Quikr, has altered how people perform their daily household chores.
This home maintenance app hires expert professionals to provide home cleaning, electrical, plumbing, air conditioning repair and maintenance, carpentry, driver-on-demand, laundry, pest control, etc.
It can also be considered a major house cleaning app as its one of its most used services.
4. Mr. Right
Mr. Right's website and mobile app provide an easy-to-use platform for a wide range of difficult-to-find home services such as plumbing, carpentry, electrical, cleaning, pest control, and so on.
This home services app offers 300+ services from trustworthy and verified professionals, with upfront pricing and simple payment methods.
5. Angi
Two well-known digital marketplaces, HomeAdvisor and Angie's List, have merged and are now known as Angi.
Angi can help you find professionals such as electricians, plumbers, and others who provide high-quality services at a reasonable price. This home services app enables you to book professionals for 500+ categories, such as home remodeling, renovation, repair, maintenance, cleaning, and so on, at the best possible price.
You can compare prices, look at professional ratings, and book a dependable professional based on your needs. To confirm the service, you can make an immediate payment.
It can be considered a top home renovation app, as it's one of the most used services in this app.
6. HOMEE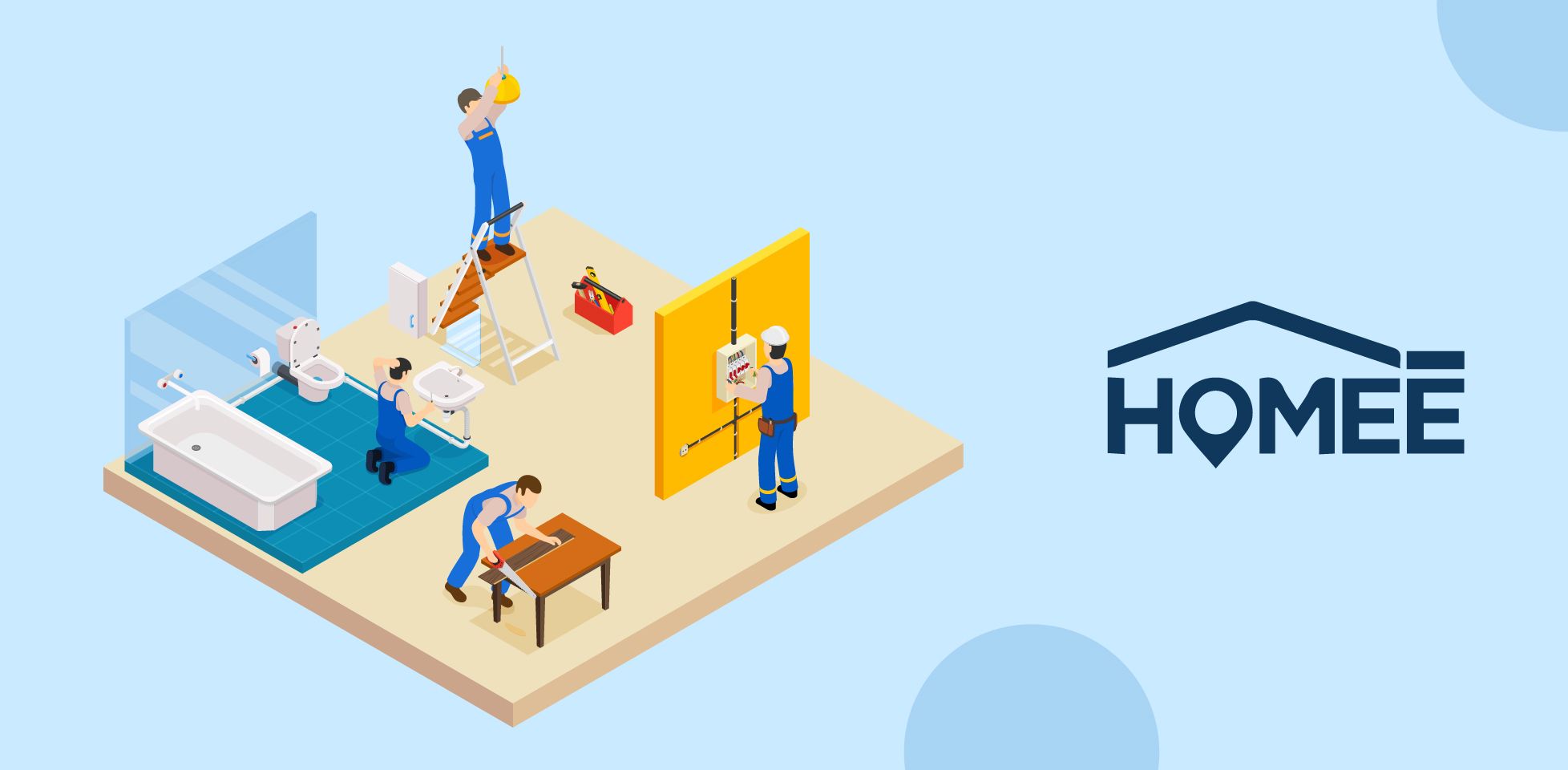 HOMEE is an excellent home services app for getting on-demand services. You can use this app to solve a variety of household, plumbing, repair, and electrical issues.
You can use this house maintenance app to request services from highly skilled professionals. You can also check the background of professionals and hire them right away. You can manage the entire process, from hiring to scheduling to payments, from the app.
7. AllBetter
AllBetter is a new-age home services app that has recently gained popularity among users. You can use the app to book on-demand home maintenance services such as cleaning, mounting and installation, yard work, moving and packing, and so on.
A streamlined process is required to book a professional for your service. First, enter the service you want, when, and how much it will cost.
Qualified professionals will then bid on the service. You must select and pay a professional based on your requirements.
8. HouseJoy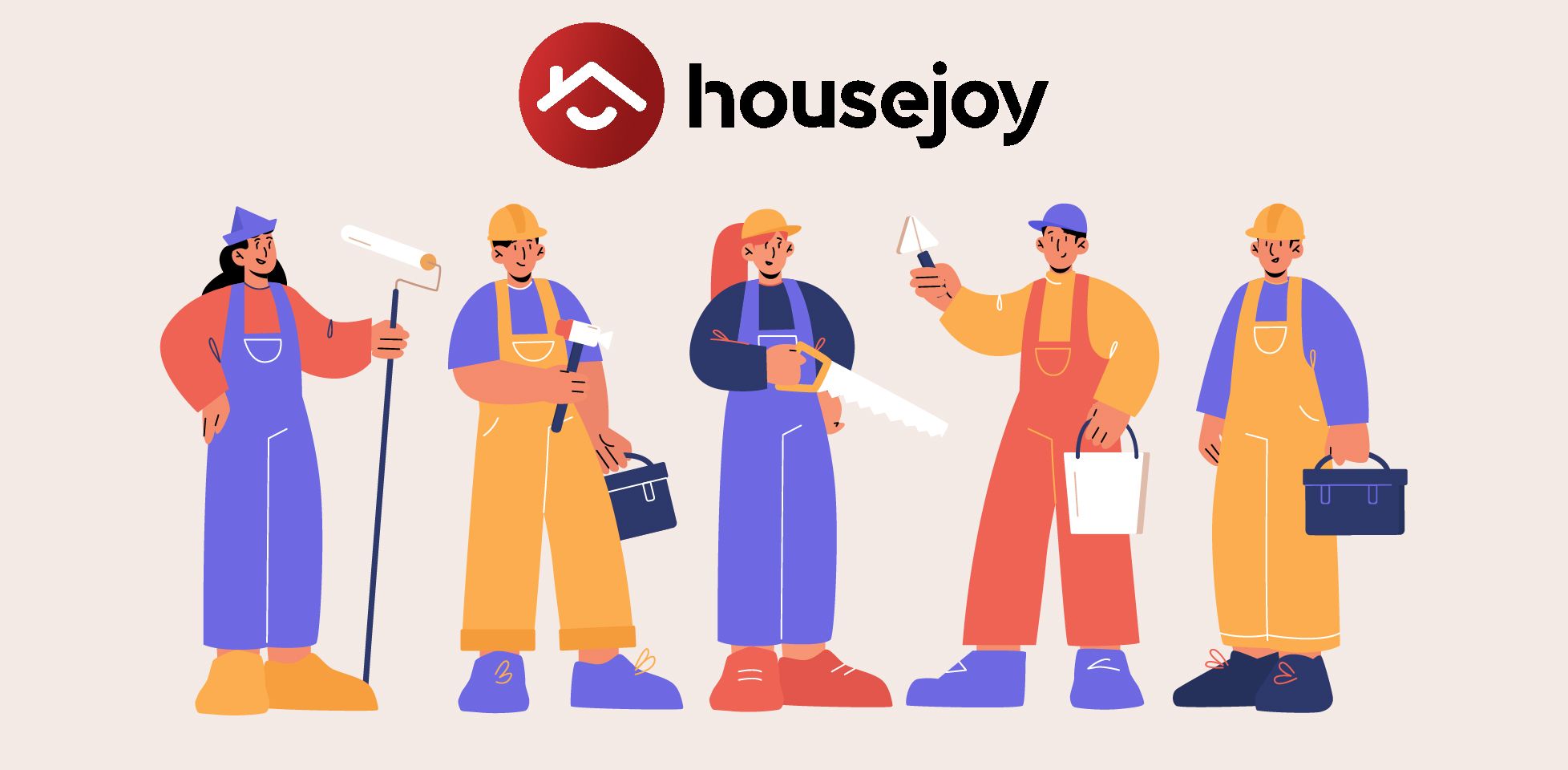 HouseJoy, a home maintenance app, focuses on making daily life easier through its home-centric services. Whether it's home building or renovation, interior design, painting, or house cleaning, you're covered by the app.
This app is at the top of the charts due to its quick and easy booking, on-time arrival and delivery, certified, background-verified experts, and guaranteed quality of services.
9. Urban Company
Urban Company allows you to book at-home services ranging from beauty and wellness for both men and women to house repairs and maintenance such as air conditioning service, electrician, and carpenter.
It also offers home health care and cleaning and pest control services. It provides over 50 services and has served over 5 million customers.
Conclusion
On-Demand Home Services Apps have transformed the way of living. People needing such services can easily locate them with a single tap on their smartphone.
If you want to start a home services app, you should regularly check the market for the best apps. Following that, you must follow a step-by-step procedure for launching a home maintenance app.
Contact us if you have an excellent idea to start your own home services app!
AppsRhino is a reputable mobile app development firm. We have assisted people from all walks of life in growing their businesses online. As a result, we can fully understand your requirements and provide an appropriate solution.