Introduction
We live in a world that is constantly changing. Every minute, something new is introduced to the market!
The latest trends and massive modifications will be witnessed in various markets and fields over the course of the next few years.
One such ever-changing field is the fitness app industry.
The Fitness apps market was estimated at $13.78 billion in 2020. It is anticipated to reach $120.37 billion by 2030, increasing at a CAGR of 24.3% from 2021 to 2030.
According to this number, Fitness apps will become more prevalent in the future. The best ones will obviously outweigh the duds.
If you are an entrepreneur considering investing in this industry but unsure whether to take the risk, this blog is the right piece of information for you.
You will learn why people use fitness apps and what the future holds for fitness apps.
Keep reading to learn more!
What are Fitness Apps?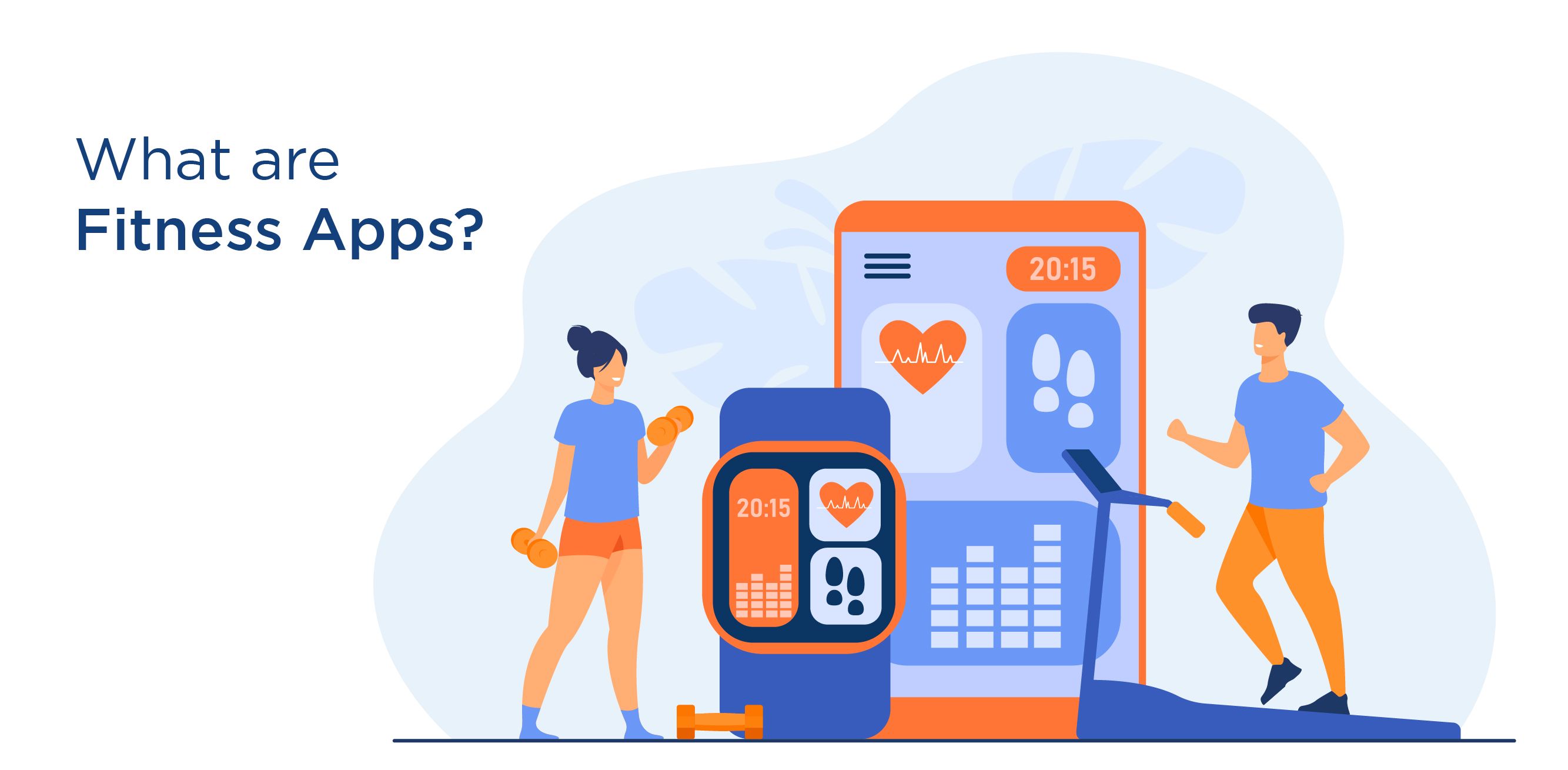 A fitness app is a software designed to keep you fit and healthy. Plenty of health and fitness apps available on PlayStore AppStore can be downloaded easily.
Fitness apps can help track your food, water, and workout patterns to make your lifestyle healthier.
Individuals with high blood pressure may even benefit from apps that keep track of their heart rate and blood pressure.
In some health and fitness apps, you can even find a health coach who helps you reach your health goals.
You can also create a fitness plan that fits your lifestyle and keeps you accountable with fitness apps.
Tracking your progress and setting challenging but attainable goals will be easier with the right app.
In addition to helping you sleep better, fitness apps can also help you manage your eating patterns and make long-term goals more achievable.
Why Are Fitness Apps Important In The Future?
COVID-19 has caused even those who did not care earlier to become involved in basic well-being activities.
Although gyms are off-limits, mobile workout apps successfully came to the rescue and seized the show.
As the stay-at-home lifestyle became more popular, individuals were motivated to swap their stationary lifestyle for more heart-pumping activities.
Fitness and health applications have performed extraordinarily well as individuals move away from traditional gyms to digital alternatives.
Amidst sluggish reopenings of gyms and fitness studios around the world, the health and fitness industry has risen in 2022!
Here are some trends that show the importance of fitness apps in the future:
1. With the advent of fitness apps, users can now focus on holistic health. They aim to help users achieve their fitness goals by providing personalized solutions.
2. Their goal is to support users at every stage. Physical, mental, and emotional health is being taken more seriously by users today.
3. According to a survey, the fitness market will generate US$23,127 million in revenue by 2024. Nearly 96% of app users use only one health and fitness app.
Based on these figures and the growing health awareness, the health and wellness industry will grow by focusing on its customers' physical, emotional, and spiritual well-being.
4. The convergence of fitness and technology is spawning a multitude of fitness apps.
Businesses can capitalize on the forecast and impending wellness app market trends by taking advantage of the good and expanding outlook for the wellness industry.
5. It is due to the extent of personalization and convenience offered by fitness apps that they are becoming increasingly popular.
There is no longer a need to rely on the judgment of one coach. Today, you can access the best coaches worldwide thanks to technology.
Although health and fitness have always been trendy, apps and technology have revolutionized the industry in the last decade!
What Are The Benefits of Using Fitness Apps?
Here are a few advantages of using fitness applications:
1. Monitor Your Diet Easily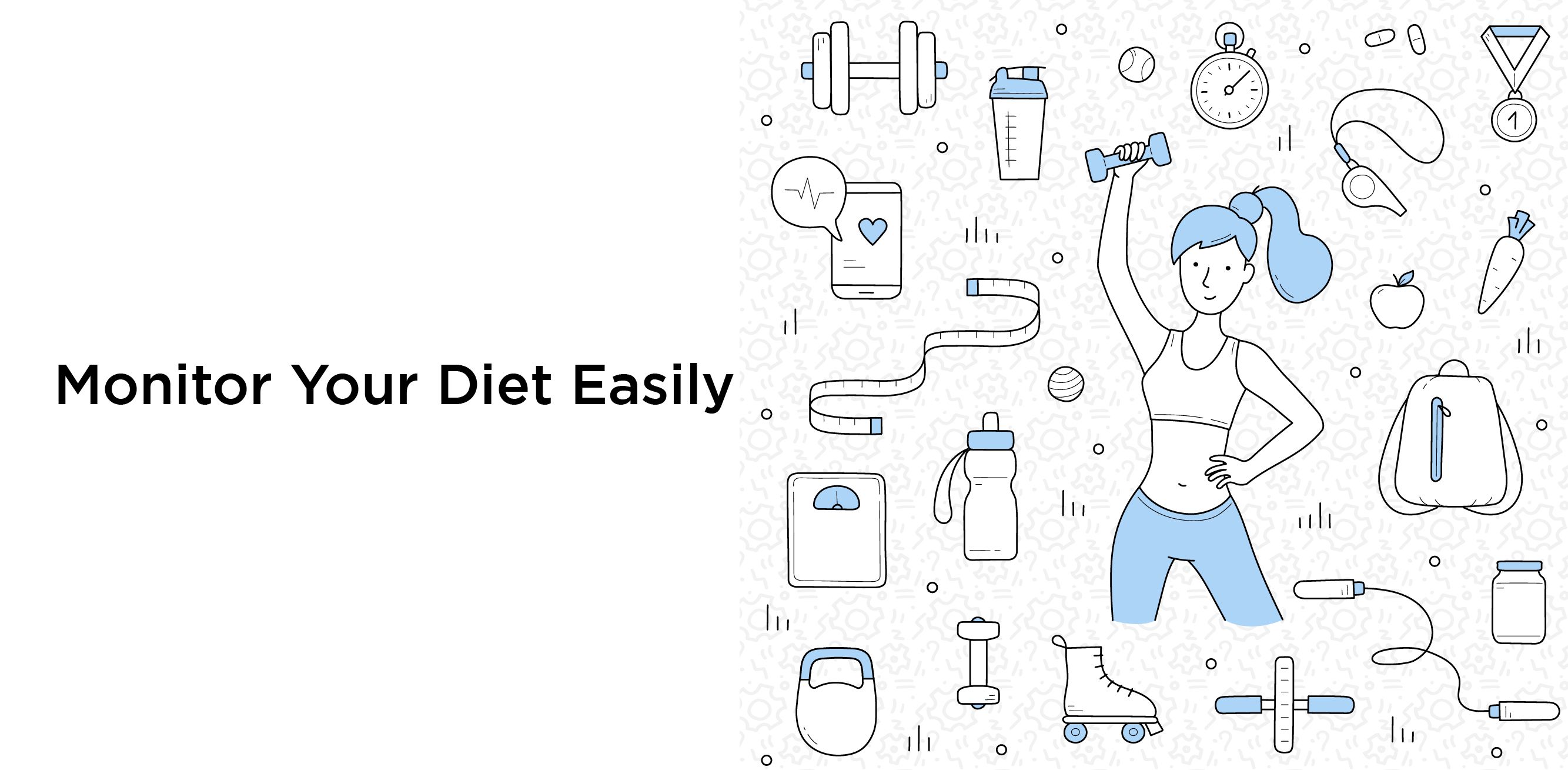 Weight watchers, or people who aim to gain weight, can describe how much and what types of food they consume at each meal.
Fitness apps calculate calories, carbohydrates, proteins, and fat from this information. By doing so, you can avoid foods that may not be healthy for you.
By using a digital food diary, you can easily keep track of all your food intake. Researchers have found that keeping a food diary or food log helps people eat more mindfully.
2. Monitor Your Progress
Now, you can easily track your exercise and health improvement with a single click.
You may update and enter all your health information using fitness apps. For instance, you can keep track of your blood pressure and blood glucose levels each time you check them.
You can even make a comparison between your current and prior blood parameters to determine whether your health has improved or not.
3. Track Your Foot Steps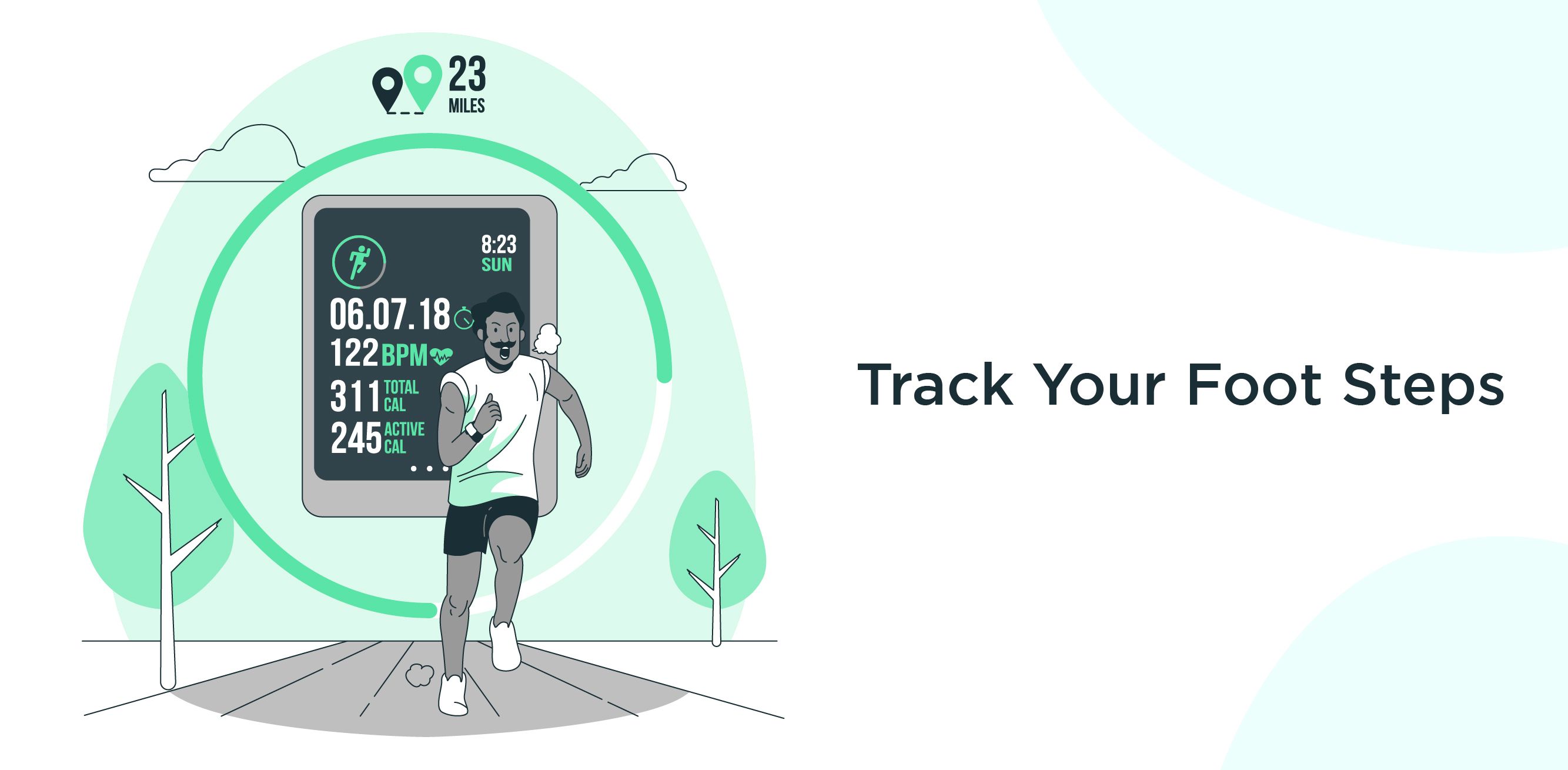 With the help of pedometer applications, you can now keep track of your steps and distance traveled on your mobile devices.
These apps provide all the information you require, assisting you in reaching your step count goal.
You can increase your daily step total and move closer to reaching your goal by keeping track of your steps.
4. Personal Health Coaches
Fitness apps offer great resources that will assist you in staying active and healthy. Some apps provide reasonably priced access to personal health coaches.
The trainer supports you in achieving your fitness objectives and instructs you on nutrition and exercise regimens.
The best part is that accessing this service doesn't need extensive travel. Download the app to get started with your fitness regimen.
5. All-In-One Health Tool
Fitness Apps are similar to a one-stop shop where you can keep track of all the aspects of your lifestyle, including your step count, nutrition, water intake, blood parameters, and exercise regimen.
You no longer need to keep multiple diaries or journals to keep track of all these things.
Given their enormously favorable effects on your health, fitness apps can help you change your lifestyle.
6. Keep You Motivated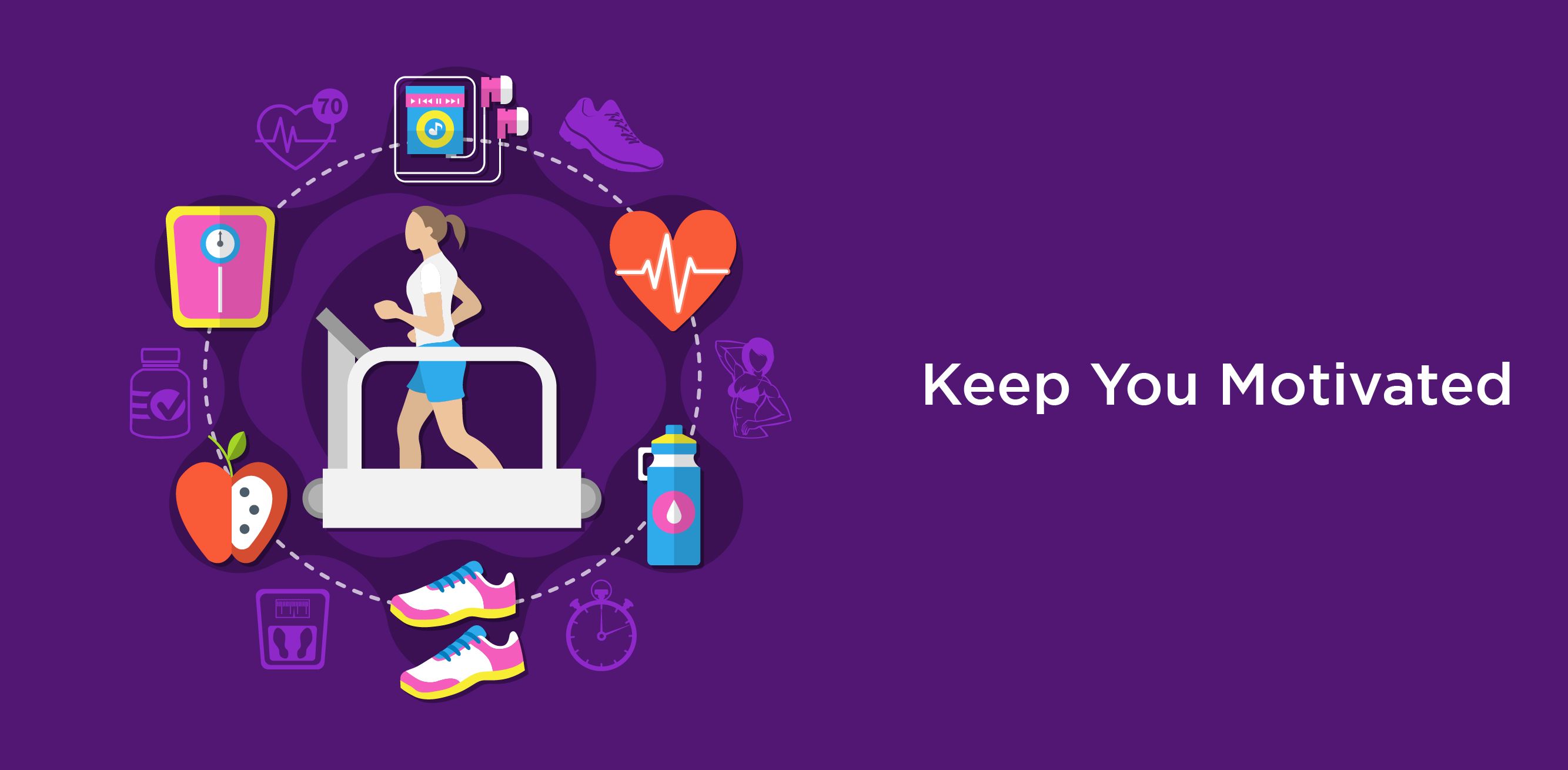 'Motivation' is one of the most significant advantages of utilizing a Fitness app.
Your motivation is maintained by the notifications and reminders you receive from these Fitness apps.
Fitness applications have simplified our lives and let us keep track of our everyday routines. Thus, keeping you concentrated on your exercises and general fitness.
Top 10 Best Fitness Apps of 2022
Our lives have been much simpler and healthier thanks to Fitness apps. Setting goals and changing our lifestyles is possible with these apps.
Numerous Fitness applications are available to assist you in keeping track of your caloric intake, speed, and distance traveled.
Some of the Top Fitness Apps of 2022 are listed below:
Glo

The 7-Minute workout

PEAR Personal Fitness Coach

Sworkit

MyFitnessPal

Zones for Training

Strong Workout Tracker

Jefit

Gymshark Training

FitPlan
Conclusion
Without a doubt, Fitness apps will get more advanced in the future. However, before they can give their users a beneficial workout, most of them need to be enhanced.
It's usually essential to add a warm-up and cool-down intervals before and after exercise, as well as suitable training techniques, to Fitness apps.
One can keep track of fitness objectives using Fitness applications and receive notifications to follow them. The top Fitness apps can help you stay in shape and accomplish your objectives.
Nevertheless, if you want to develop a custom Health and Fitness app with the capabilities mentioned above, get in touch with AppsRhino, the leading on-demand app developer in the industry.
Call us right away!