Custom Mobile App Development
For on demand retail business
AppRhino provides solution for on demand Grocery delivery, Alcohol delivery, Food delivery, Laundry delivery, Home services, Doctors, Plumbers and Electrician services, Taxi and Logistics services.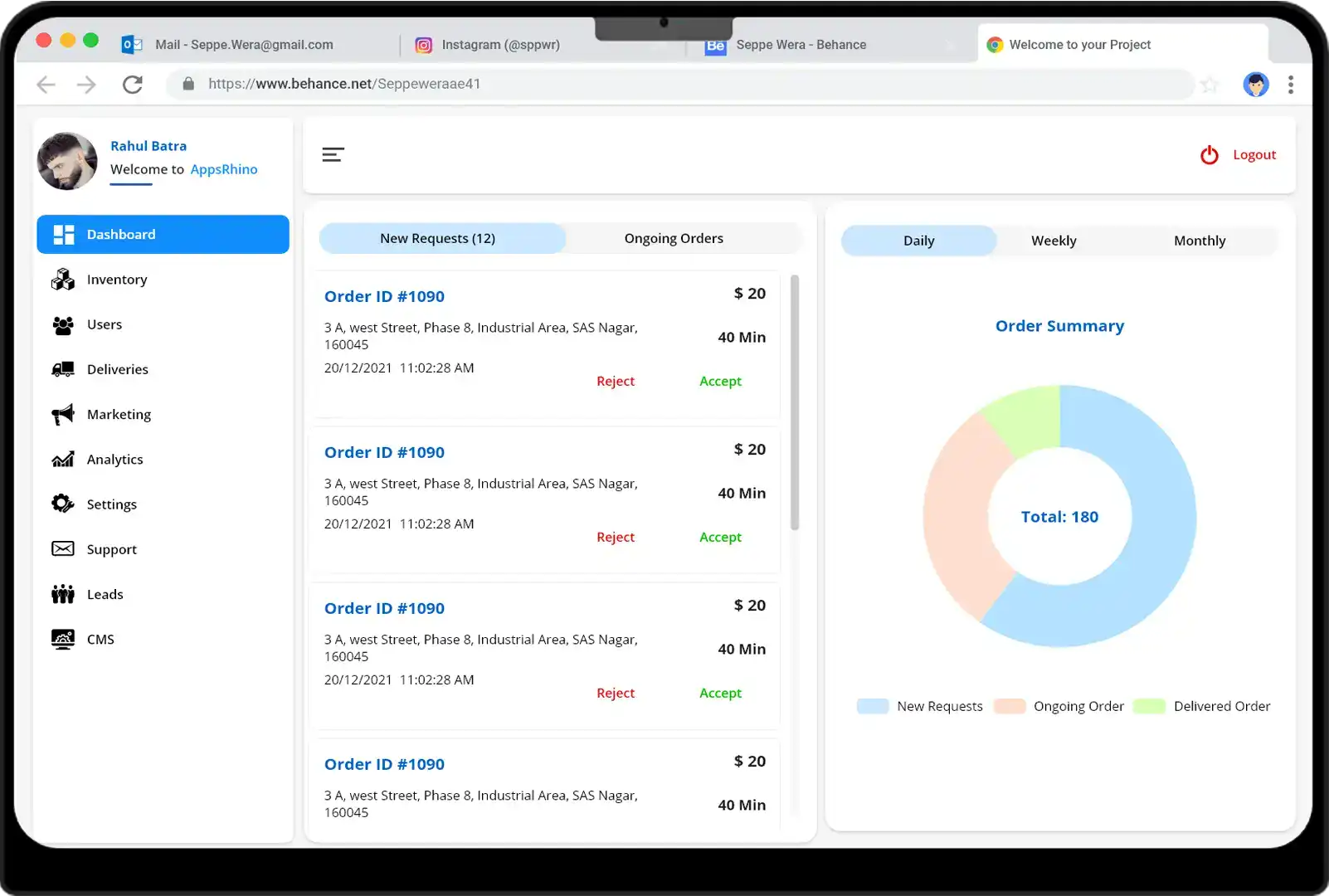 ---
Food Delivery
Alcohol
Groceries
Laundry
Home Services
---
Why Choose
AppsRhino?

Dynamic Pricing

Flexible pricing plans offer you the ideal balance between innovation and investment. You can choose between SaaS and Custom Solution.

Diverse Market Expertise

Our experience has taken us across the globe, empowering diverse business models and markets. We have contributed to the growth of various startups as well as the stability of Enterprises.

Unmatched Support

AppsRhino provides all the support and guidance you require, both pre and post-launch.

Scalability

From an early stage of being a startup to the establishing point of an Enterprise we provide an ideal solution, ranging from SaaS to a total custom solution.
---
Uber for
X:

an end to
end Solution
Customer App
Intuitive app design let users order and book easily on the go.
Dashboard
Aerial view for the admin to keep track of users and agents.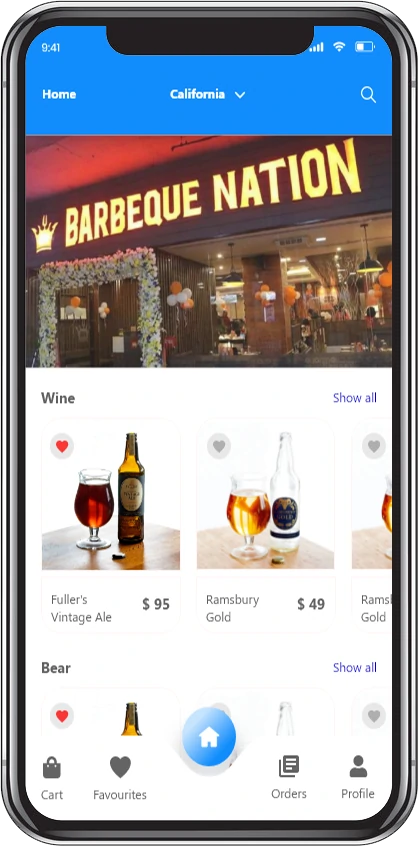 Agent App
Agent can receive on-demand orders for delivery and booking requests.
Analytics
Crunch orders, deliveries and payment data and get more insights to enable business growth.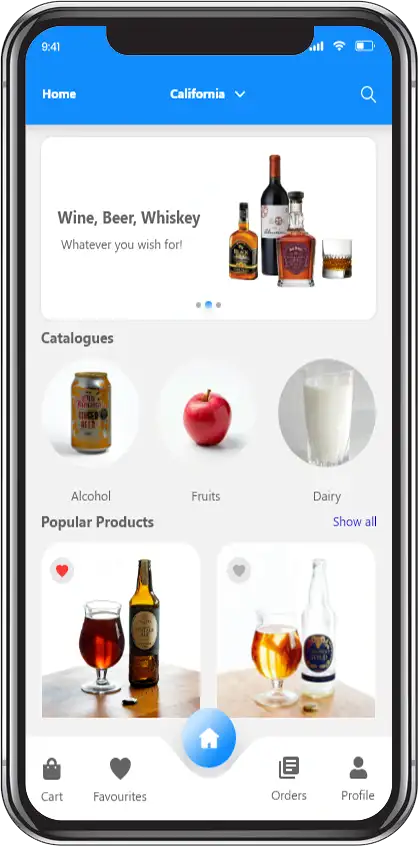 On Boarding
Schedular
Tracking
Payment
Offering
Automated assignment
Notifications
Rating & reviews
On boarding
Personalized as per demands of the customer. An interesting and simple walkthrough is encouraged. From approval to authentication, Everything is possible in few steps.
---
Clients'
Testimonials
Don't just take our word for it. Here are some of the great stuff our clients said: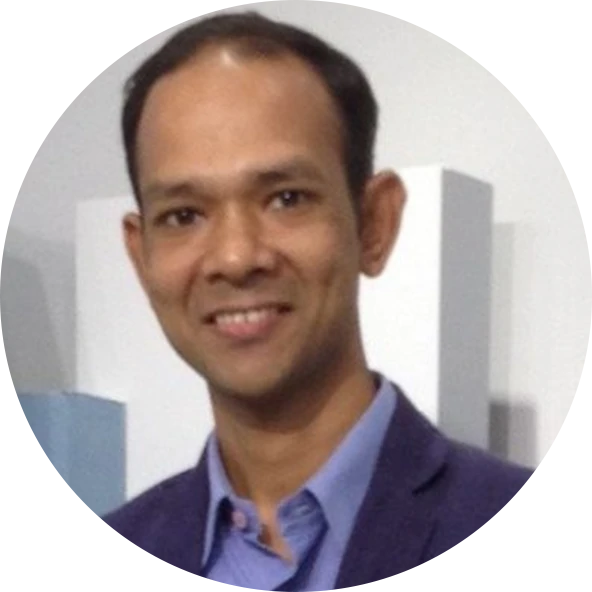 Ravi Verma
CEO & Co-Founder, Drinkyfy
Appsrhino's go-getter attitude in the face of innovations and turning new ideas into cutting-edge technologies is something that enables me in all my current and future aspirations. Team Lead, Ajay, is a benchmark in professionalism and commitment.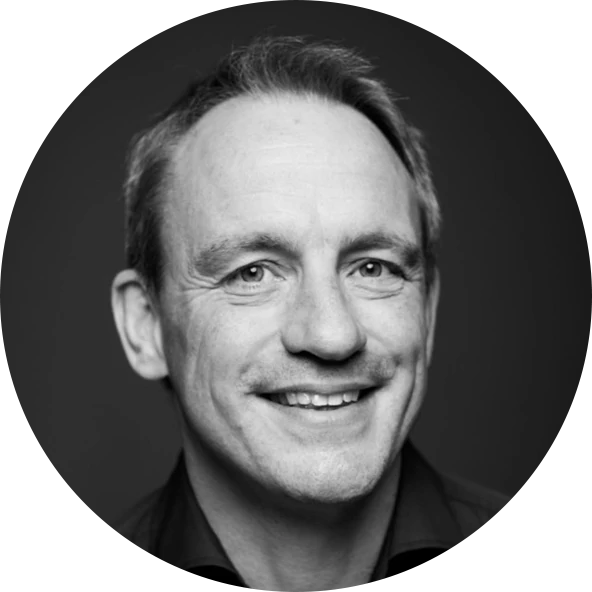 Ben Phillis
CEO & Co-Founder, GrumpNow and EmojitNow
Appsrhino has always been super responsive in solving all the issues our team encountered. They are technically strong, making them capable of solving all of our problems in record time. They offer exceptional value for money and are extremely loyal. I wholeheartedly recommend Relinns Technologies to all app developers in the UK and worldwide.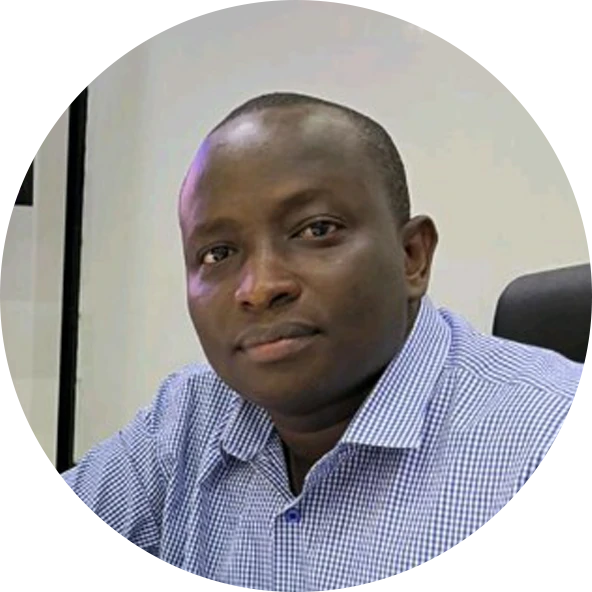 Abedi Muange
CEO & Founder, ClickAfrica
Appsrhino has been instrumental in helping us get the growth we wanted and the impact we wished to make in the transport sector. We have captured the market and we are managing it well, night and day, thanks to Relinns.
---
Our
Clients