Healthcare workers are constantly on the go. When checking on patients or speaking with other staff members, healthcare providers are frequently away from their desks. Hence, it is challenging for physicians to obtain the medical databases and references they need when they are off their desktop computers.
Here come the healthcare apps which make the task of physicians easier. Healthcare professionals can access the information they need to assist patients wherever they are, thanks to medical applications. To know more, let's look at the ten best and most well-liked healthcare apps that help healthcare professionals stay on the cutting edge.
Medscape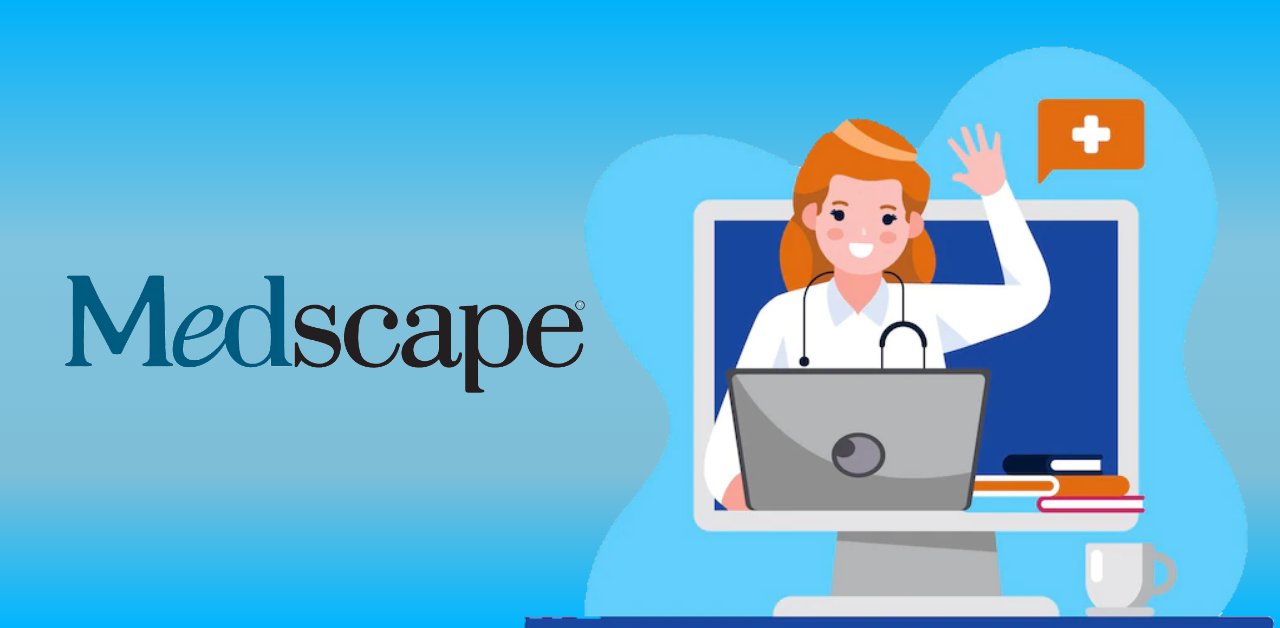 By using the flexible medical reference app Medscape, physicians can remain informed about medical news. It provides access to news, drug information, medical calculators, and chances for continuing medical education. To assist in making point-of-care choices, doctors have access to various clinical data in one location.
What Medscape offers to provide is as follows:
News articles on various medical subjects

Simple access to instructions, warnings, and prescription details for about 8,000 medicines

A device for identifying pills visually

The capacity to examine how several medications interact with one another

A total of 600 dosage calculators

Access to a database with helpful photos of more than 4,000 medical disorders and diseases

More than a thousand medical procedures have instructional videos, photos, and instructions available.

Access to the finest journals in MEDLINE, according to Medscape

Continuing education for doctors

Physician and pharmacy directories

Formulary details
Kareo
The iPad and iPhone-compatible Kareo electronic health record (EHR) app is hosted in the cloud. Kareo allows you to:
Calendar entries and edits

Control patients

View the medical record

Document capture, upload, and annotation

Safely interact with staff and patients

Prescribe drugs and place lab test orders

Create clinical notes

Observe the billing
The medical billing service offered by Kareo is one of its strengths. Physicians may effortlessly and rapidly track claims using the Smart Workflow feature of Kareo from any location at any time. The analytics tool allows them to view billing performance as well. Using Kareo, billing procedures are automated to reduce errors and get the payment done faster.
UpToDate
Physicians have access to a medical knowledge database when they utilize UpToDate. More than 8,500 topics can be searched, bookmarks can be made, and recently examined information can be instantly retrieved. Furthermore, more than 4,400 specialists frequently discuss and update the issues. Doctors can use the information to guide their clinical judgment during diagnosis.
Other characteristics are
Notifications of the most recent medical news

Messages that take into account the content you've already read and relevant topics

Updates with specific recommendations for upcoming changes in medical practice

The ability to conduct multilingual medical information searches

Access to more than 10,000 images, including graphics, tables, and other visuals

More than 1,500 topics are available to talk about with your patients.

Health calculators

A checker for medication interactions
Although UpToDate is available for free download, a subscription is required. A subscription costs at least $495 annually, and you can get one for yourself or your company. It costs $195 annually for residents and medical students to purchase.
DynaMed
With the help of the medical reference app DynaMed, doctors may make the best clinical decisions possible with the most recent, evidence-based information available. Medical professionals and patients can immediately find the required solutions thanks to the content's clarity and directness.
This information is reviewed and updated several times each day by medical professionals.
The app offers
Easy navigation

Precise search abilities

Access to the Micromedex Clinical Knowledge Suite's medication information.

Doctors may also jot down notes.

Make a note of your favorite articles

Send emails and use the internet when they're not connected.
DynaMed is available on iPad, iPhone, and Android devices. It's free if you have an institutional subscription. Other than that, the software costs $99.95 for medical students and $395 for doctors per year.
Omnio
The following iteration of Skyscape, one of the first healthcare apps created ten years ago, is called Omnio. You may retrieve and customize information using Omnio, offering them a convenient destination for essential resources.
Using the Omnio healthcare app helps to:
Review the Merck Manual.

Access data from the American Diabetes Association, the National Comprehensive Cancer Network, and other sources.

Examine symptoms

Describe pills

Search for prescription drugs

Decide on medicine dosage

Investigate medication interactions

Make use of medical calculators
Android, iPad, and iPhone users can download Omnio. You can use the app for free or pay money to add resources like Davis's Drug Guide and Labs 360.
Visual DX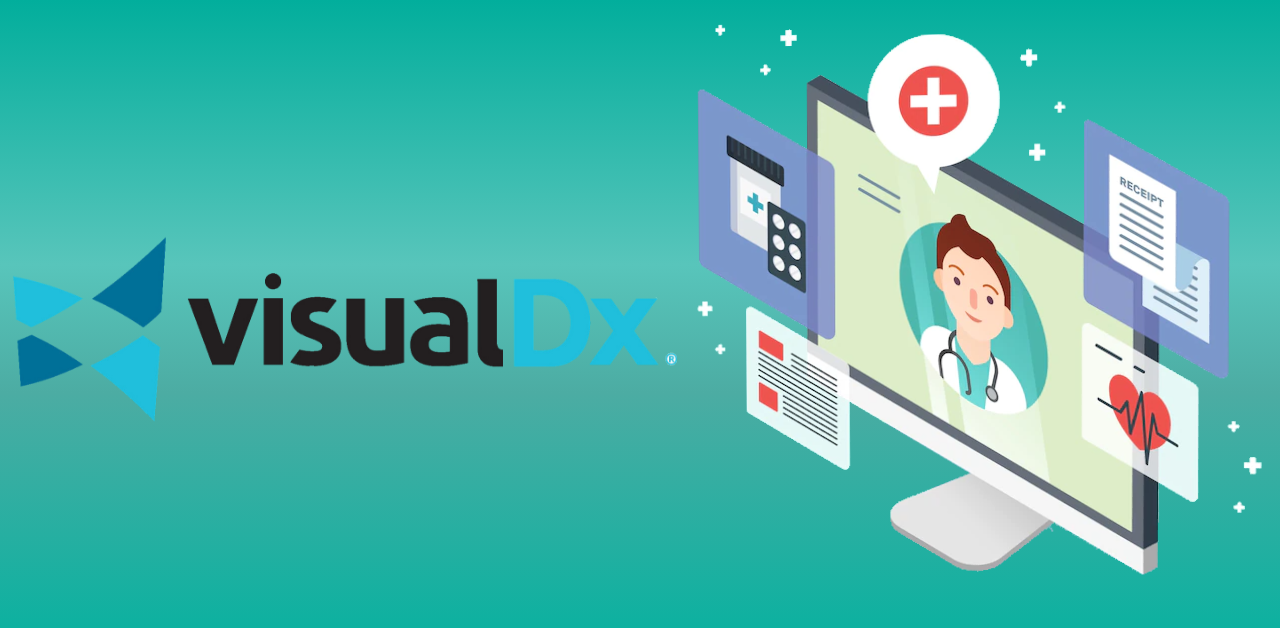 Visual DX, a library of more than 32,000 digital images illustrating various diseases, might be especially useful when identifying a rare condition.
Some of its attributes are
Images of patients with various skin kinds, ages, and other diagnoses.

They span several fields of study, including emergency care, oral care, infectious diseases, and dermatology.

Medical professionals routinely review the app's material.
There are versions of Visual DX for Android and iPhone. You can test it out with a free trial period of one month. You can get group or institutional pricing by contacting the company, which will cost you less than $400 a year for an individual subscription. You may add the DermExpert feature, which evaluates skin conditions, for an extra $99 annually.
Docphin
More than 5,000 medical journals and other news sources are accessible to medical professionals with Docphin. It's a simple method for streamlining journal reading. Doctors can tailor their search settings to find the journals that make sense. Medstream, the home page for Docphin, handles the remainder. It shows articles from your favorite journals as well as other pertinent news stories that are currently trending.
The app is accessible on Android, iPad, and iPhone.

The abstract of an article is available for a free review, but to get the full PDF, you must have institutional access.

You can also benefit from possibilities for continuing medical education for credit for a monthly charge of $14.95.
Figure 1
An image-only social networking app is Figure 1. You can browse a sizable image collection, leave comments, and share pictures with other doctors. Doctors looking for information regarding a rare disease or medical condition are especially well-suited for the app. To protect a patient's privacy, you can mask certain portions of an image, such as a person's face.
iOS and Android users can download Figure 1 for free.

To use the app, which is also free, you must register as a member.
Lexicomp
With the help of the clinical reference software Lexicomp, medical professionals may access a wealth of information. The software uses a data repository on toxicity, oral illnesses, and infectious diseases. Additionally, doctors can access medical dictionaries, calculators, and information on prescription drugs and drug interactions.
The app is accessible on Android, iPad, and iPhone.

You can create your own set of applications and software for a fee of between $175 and $595 per year.

The third year is typically free if you prepay for the first two years.
PEPID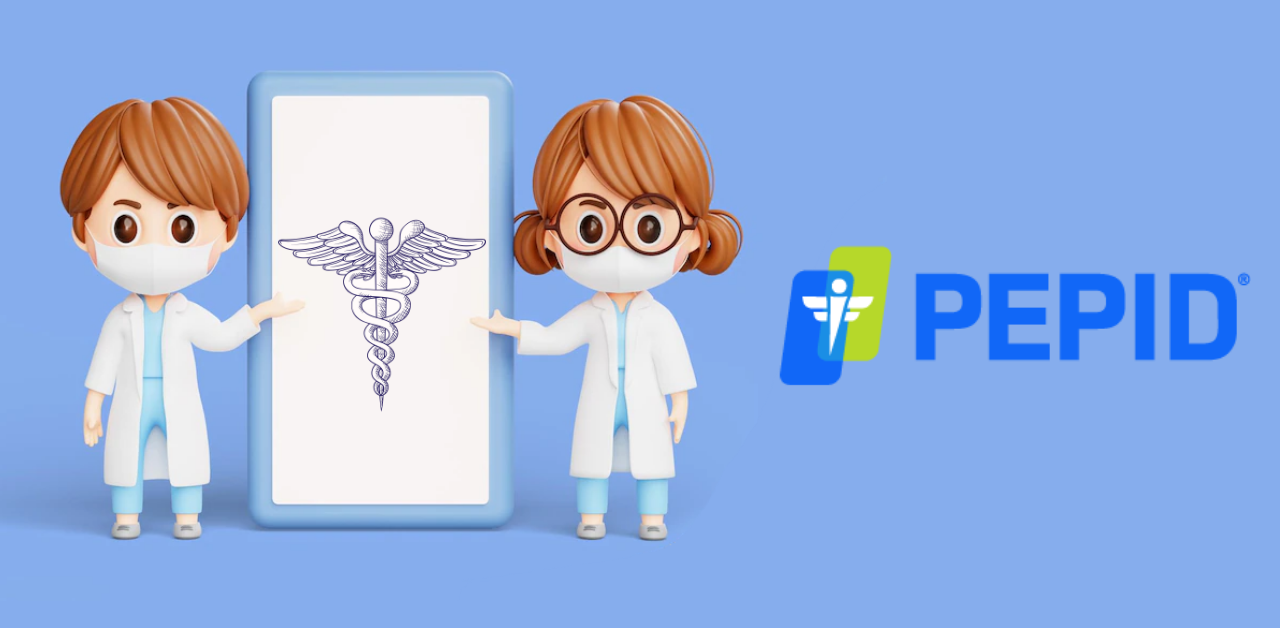 PEPID is designed to aid emergency department doctors in making diagnoses. The American Academy of Emergency Medicine, Family Physicians Network, and American College of Emergency Physicians' research served as the foundation for its analysis.
To obtain the best diagnosis for a patient, enter the patient's symptoms, lab data, and other findings into the app.

With PEPID, doctors may obtain dose advice, look up drug interactions, and keep up with the most recent scientific findings.

The app gives credits for continuing medical education and includes recordings of medical procedures and assessments.

Android, iPhone, and iPad users can get PEPID for free.
Conclusion
Healthcare professionals and everyone else now live in a mobile-dominated era due to global shifts and technological advancement. Being a doctor is not an easy job. Thus, it would help if you tried to ease your workload as much as possible. Fortunately, you can help with that, thanks to some great new healthcare apps for doctors.
The top virtual doctor applications for doctors and medical professionals are listed above. With so many choices, it is simple to become confused and overwhelmed. So AppsRhino researched for you. Please get in touch with our team if you have any additional questions about healthcare apps.