Introduction
Over the last few years, the adoption of offshore development centers has grown from a trickle to a flood.
In the past, offshore outsourcing was only considered an attractive option for businesses or global companies that sought to reduce operating costs.
With the advent of digital transformation, offshoring has completely changed. Today, many businesses outsource not only their non-core tasks but also their core services.
American companies are now more focused on quality than ever before. As a result, outsourcing has continued to escalate unabated.
An Offshore Development Center (ODC) offers a wide range of services, including—software development teams, project-based development, testing services, and setting up independent/separate ODCs.
Market volatility and the economic downturn have forced businesses to cut budgets and rethink their business models in order to build resilient and flexible ones.
Offshore Development Centers are becoming increasingly popular today since they free up their in-house resources so they can concentrate on their core business activities.
Do you want to know the top 10 ways an offshore development center can help American businesses?
Then keep reading to learn more about ODCs and their significance!
Offshore Development Centers: A Brief Insight
An Offshore Development Center is an extended IT/Development team based overseas that works on your software development project. It acts as an extension of your IT team and helps you fast-track your project.
There are several other names for offshore development centers, including—offshore software development centers, offshore delivery centers, offshore IT development centers, and offshore outsourcing.
By using an example, one can better understand the functioning of an offshore development center.
If you are a company in the USA developing a software solution, you might want to reduce your time-to-market to gain the first mover's advantage.
Taking advantage of Offshore Development Centers in countries with low costs of living might be the best way to achieve your goal without incurring much cost.
By creating an offshore development center, you can have a team of highly skilled software engineers and programmers working on your project full-time.
Therefore, the offshore development company is responsible for the setup of infrastructure, resource management, mentoring, and training of the hired team.
The benefit of hiring a team of highly-skilled offshore developers and programmers on a contractual basis is that you own talented resources without the commitment of long-term engagement, as you can easily dismantle the team once the project is complete.
Increasing output and improving technical expertise without hassle, cost, or stress is possible with lower operating costs, a large talent pool, and the ability to scale quickly.
The benefits of offshore development centers are driving them to become full-fledged business units in 2022.
The Purpose of an Offshore Development Center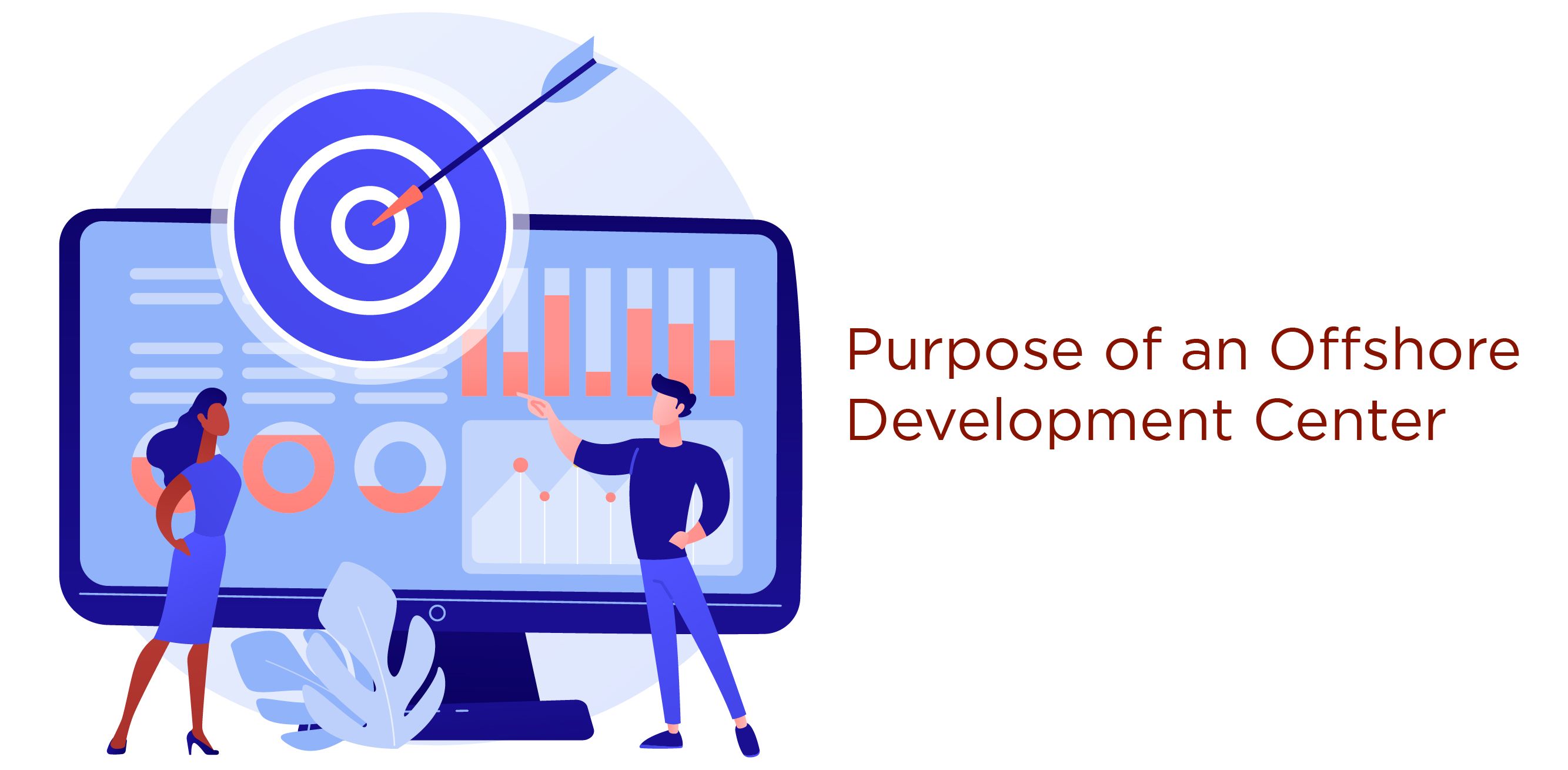 The growth of your business is accelerated by an offshore team working on your software development project.
It enables high-quality project development at low operating costs.

This reduces the time it takes to market a project.

Provides an opportunity to expand into new markets.

Team sizes can be scaled up or down on demand.
In light of all these benefits, offshore development centers have emerged as a viable alternative to IT outsourcing. However, how can USA businesses benefit most from offshore development centers? Come on, let's find out!
10 Ways An Offshore Development Center Can Help USA Businesses

An offshore development center may benefit US companies in a variety of ways. The top 10 ways are as follows:
1. Cut Down on Costs
Your direct and indirect costs, such as supervision, software & hardware licensing, remuneration, medical facilities, electricity supply, enrollment, etc., would be reduced if you outsource your in-house work to an offshore development center.
USA businesses' may reduce their workload while simultaneously saving a sizable sum of money.
2. Expanding the Market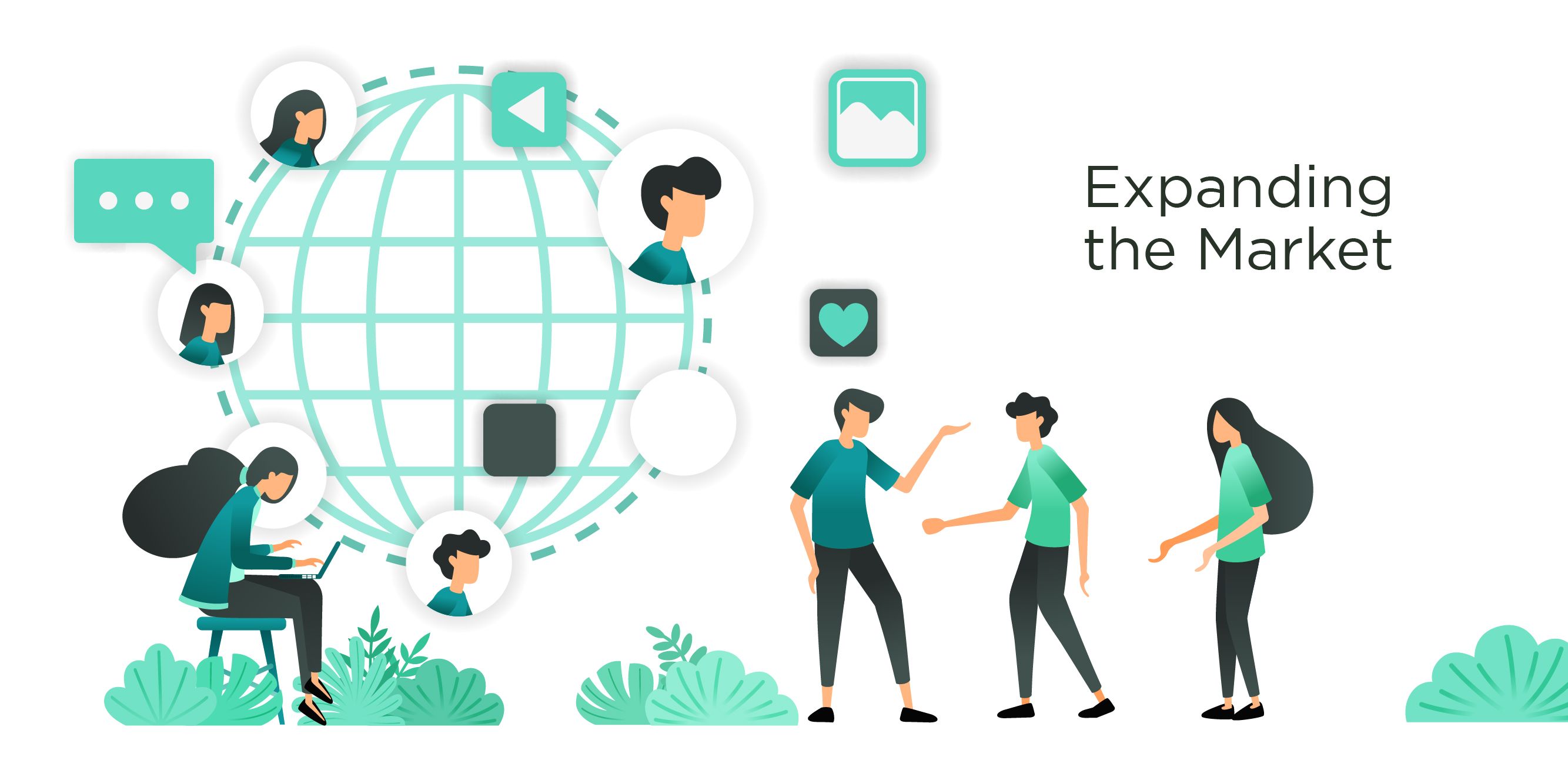 By putting you closer to a new market of customers, an offshore development center is another technique for boosting reputation and sales volume. It fosters a deeper comprehension of the client's requirements.
A physical presence in the target market provided by an offshore development center, particularly within a sizable local business, lowers logistical expenses.
3. Easy Scalability
An organization may scale up or down its team size depending on deadlines and technical advancements while staying under budget using an offshore development center in another country.
4. Superior Quality of Service
A company may get the greatest development services by outsourcing your IT projects or development work to an offshore business since they'll have the highest chance of hiring experts and professionals.
5. Increased Capital Funds
Outsourcing reduces the need for resources to be invested in your non-primary company activities and enables you to allocate most of your capital investments to your core business operations.
6. New Business Partners
Outsourcers might be seen as potential new business partners. Despite being a commercial partner, they want to maintain your company operating at its fullest potential.
AppsRhino is an IT company that provides a wide range of offshore development services and solutions. The professionals at this company are adept at planning your development process to improve your company's web visibility.
7. Increased Focus on Core Business Activities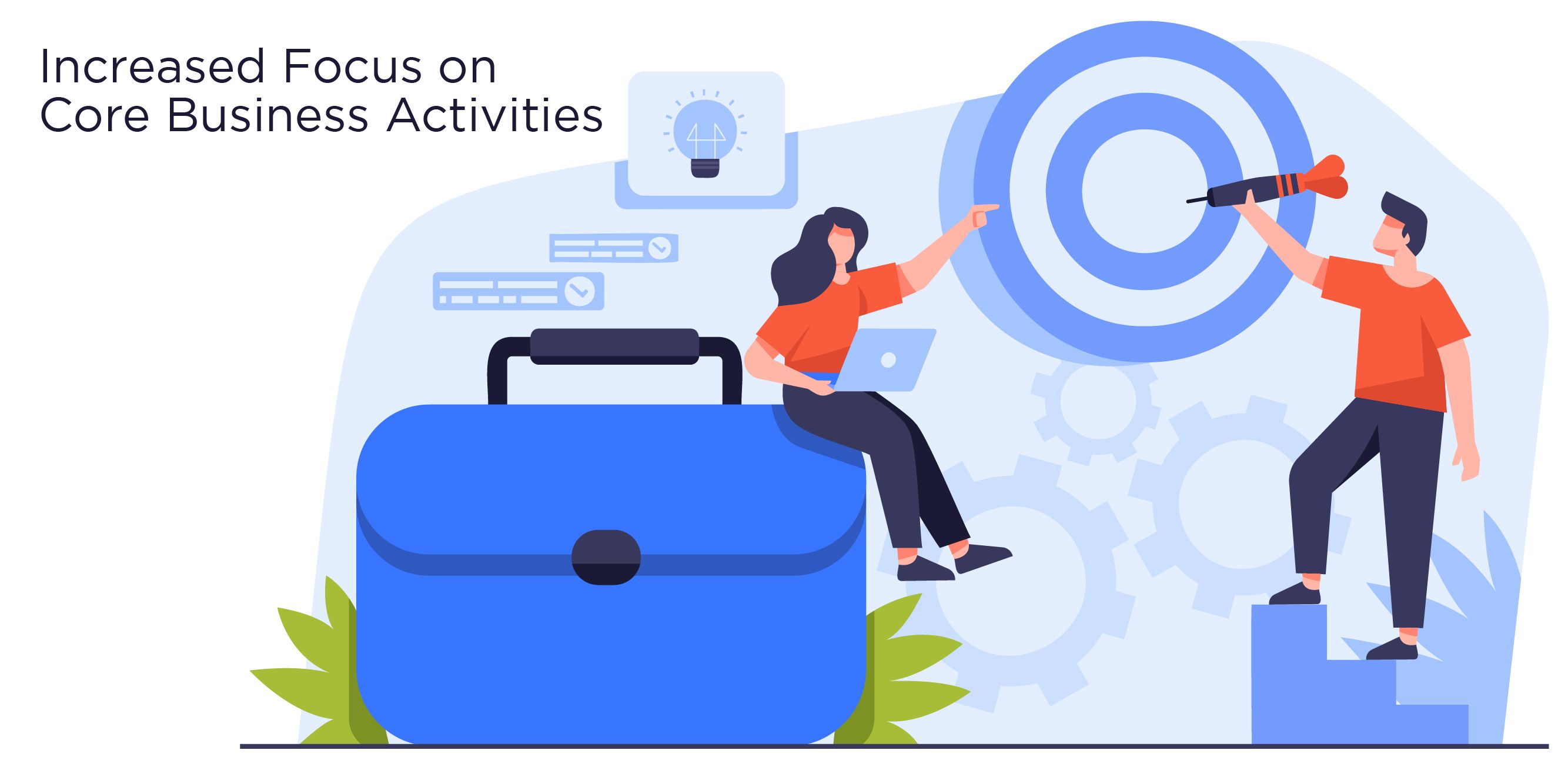 Outsourcing gives you more time to concentrate on your core company operations. Management spends time arranging and controlling its company procedures, so they don't have to spend time overseeing some ancillary tasks.
So you can make an informed decision on a reliable partner offering all-inclusive, complete offshore development services.
8. Access to Various Resources
Access to the maximum-suited technology and the most knowledgeable and experienced employees is another advantage that an offshore development center may provide for your organization.
Additionally, you may speak with a variety of skilled specialists directly.
9. Decreased Risks
You may avoid hazards by choosing an offshore development business that guarantees exceptional project management and a time-tested application development process.
Furthermore, reducing outsourced development and obtaining quality certifications is advantageous.
10. Large & Skilled Team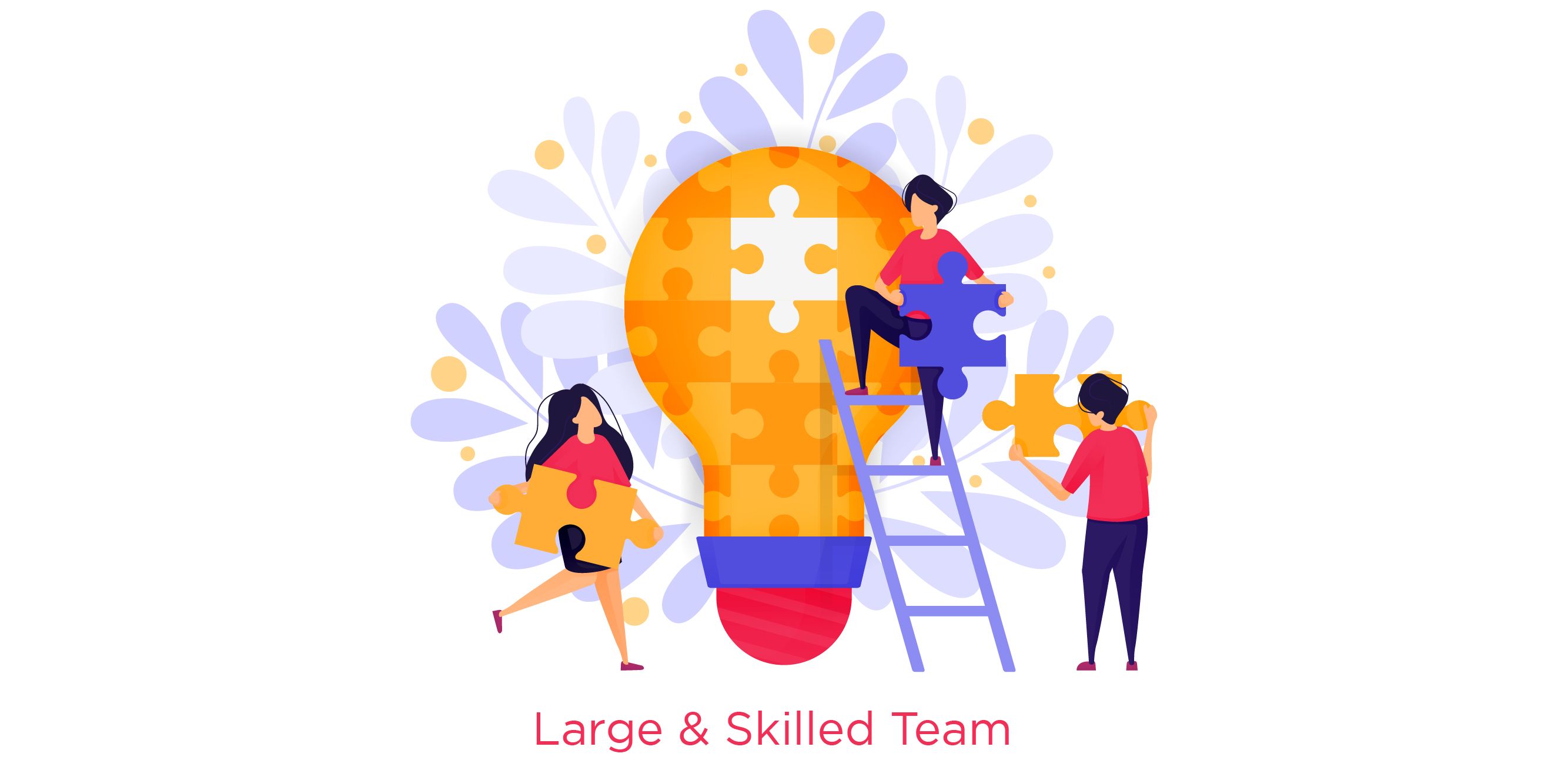 Based on your business/project demands, large IT solution providers can assemble a large team of 10 to 50 employees with all the titles you require.
Examples include—programmers, project managers, quality assurance experts, and marketers. ODC can help you put together an English-fluent, bilingual, or any other type of team.
Prime Locations For Offshore Development Centers
Cost-effectiveness is the primary reason for setting up an offshore development center.
Establishing an offshore development center is not just about low costs; other criteria should also be taken into account, such as the wages of developers, communication skills, as well as the expertise of the IT sector.
A few excellent places to establish an offshore development center for USA businesses in 2022 are:
India

China

Poland

Philippines
Conclusion
The benefits that come with outsourcing an Offshore Development Center go beyond enhancing business results, including—virtualizing your team and shortening time-to-market for your developed products.
IT companies and businesses in the USA seeking good business benefits and money-saving methods to reduce their costs and expenses and gain superior productivity can benefit greatly from outsourcing their work.
It is estimated that the worldwide IT outsourcing market will generate $413.7 billion by 2023.
Consequently, American businesses are looking for offshore software developers to maximize this well-liked collaboration mode and control costs.
India's offshore development centers, however, can help reduce development costs significantly.
Is your project idea needing a team to make it a reality? Are you looking for a team of developers to assist you with your project?
Help is at hand with—AppsRhino!
Working with AppsRhino will boost your workflow productivity, provide you access to innovative, creative learning techniques, and guarantee that your foundation is kept in prime shape.
What are you waiting for? Contact us today!