Tap tap what's this app?
Oh, it's for Delivery, on your map!
Track your Weed, learn new facts,
While sitting at your home, eating some snacks!
Are you looking for the perfect Cannabis Delivery App in the USA market? You have reached the right place! We have a list of the Best Weed Delivery Apps and services for 2023.
Some of the Best Weed Apps connect with the local dispensaries to help you receive Cannabis at your doorstep. And others provide necessary information on Weed, its uses, and its benefits.
Weed Delivery Apps weren't legal in the USA for years. These bans were due to the risk of over-use and health concerns.
Recently, the Covid-19 pandemic changed the government's viewpoint, and they allowed the sale of Weed through Applications and Delivery Service websites.
Today, 46 states allow the sale of Weed via the Cannabis Delivery App! Numerous customers download a known Cannabis Delivery App from the PlayStore or App Store. We have everything you need to know about the Best Weed Delivery Apps in the USA!
11 Best Weed Delivery Apps in the US for 2023!
How does a Cannabis Delivery App work? What would you experience after downloading the Best Weed Delivery App from the PlayStore or App Store?
Numerous Delivery Services offer different options. Some Apps Deliver Weed on demand, while others share valuable information with the customers.
The general outlay for any Cannabis Delivery App is as follows.
The customer downloads the App or goes to their Website.

The users search for their required product, add it to the cart/place an order.

The Service initiates the payment and informs the local vendor about the purchase.

Driver picks up the order and delivers Weed to the customer's doorstep!
To order Cannabis, you should know about the Best Weed Apps in the USA for 2023. Here is the go-to list for you!
1. Eaze: Cannabis Delivery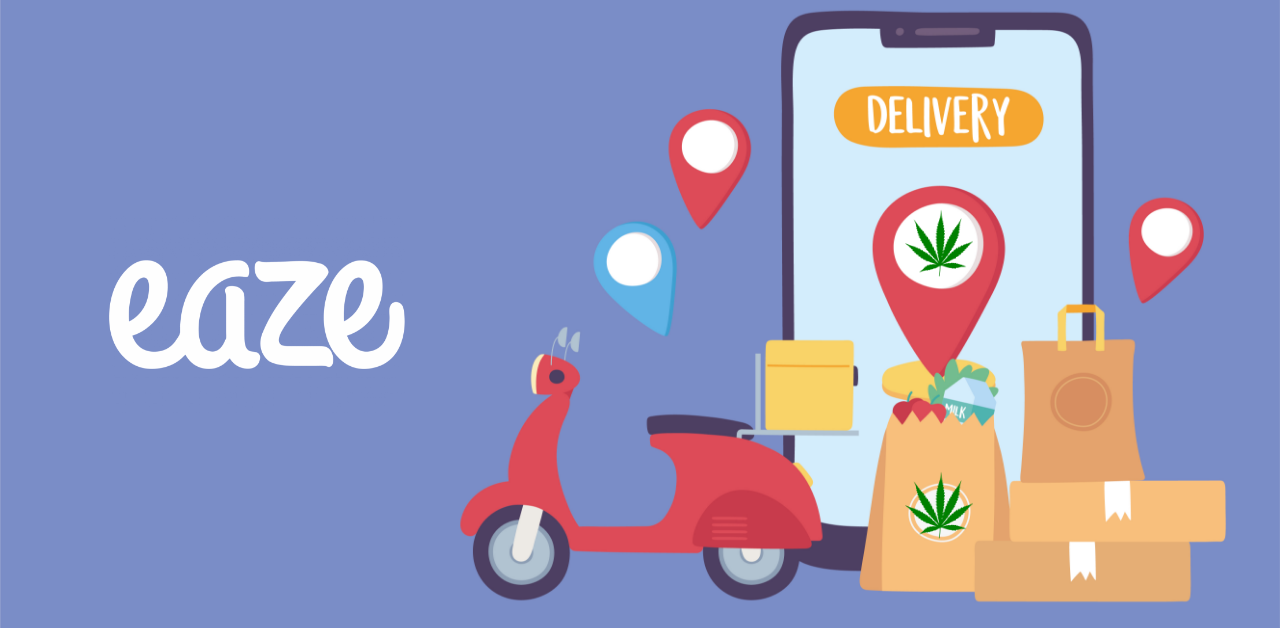 PlayStore: 4.5
App Store: 4.7
Eaze is one of the most used and Best Weed Delivery Apps. This App connects independent and licensed sellers to customers who want Cannabis Delivery at their homes!
If you want to order from the Eaze App, you should have a legal age of 21. Moreover, this Cannabis Delivery App delivers in specific states and cities only.
You can go through the on-demand Weed Delivery list and order products per your medicinal requirements. Moreover, you can refer the App to a friend or relative in need!
As a buyer, you can post your feedback based on your experience with this Cannabis Delivery App.
2. Leafly: Find Cannabis and CBD

PlayStore: 4.8
App Store: 4.8
Leafly claims to be the most trusted place to locate Cannabis variants from the Best Weed Delivery App. You can visit this App to find information and order Weed from the licensed stores!
Leafly has more than 5000 strains online. Moreover, you can view millions of Leafly product reviews and educational blogs with this Cannabis Delivery App.
Leafly has a famous caption for its App, " Weed with a touch of you." bringing in a considerable amount of customers and their trust every year!
3. WeedMaps: Find Weed & Delivery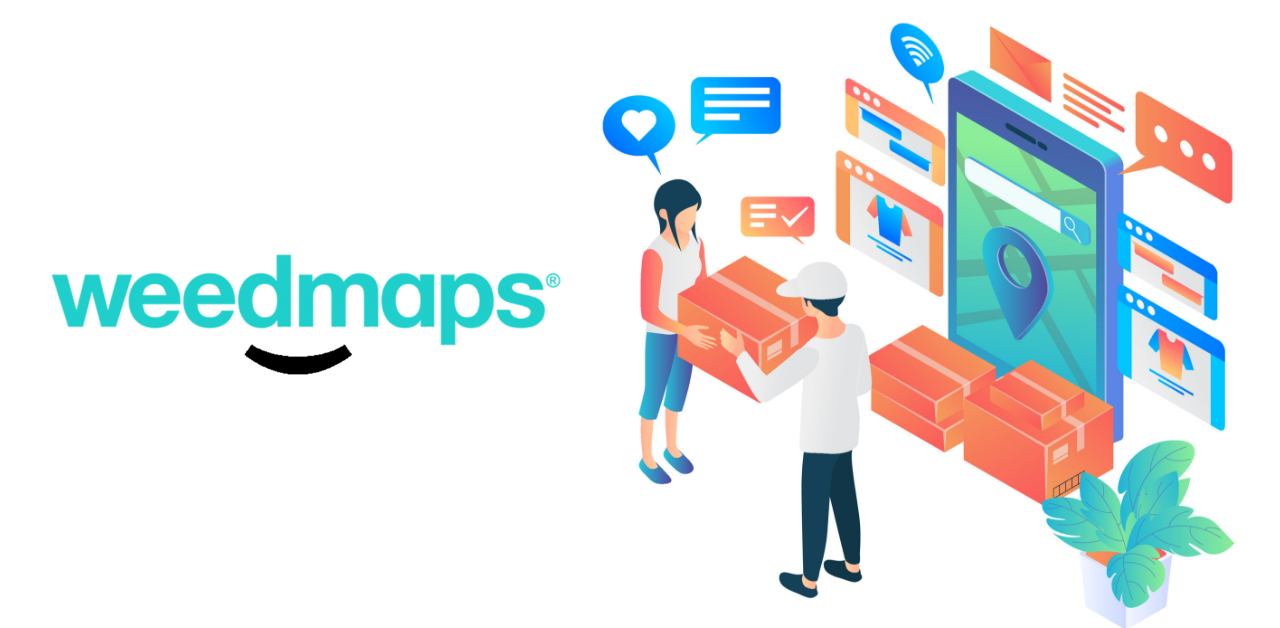 PlayStore: 4.7
App Store: 4.9
You might have heard of the constant competition between Leafly and WeedMaps for customers and services. WeedMaps primarily shares details about every Cannabis you wish to know.
Additionally, you can find local stores, dispensaries, and doctors with this Cannabis Delivery App. WeedMap is available on the Website and Application platform for its customers.
What do customers love? Deals and Offers! WeedMaps shares the ongoing discounts on Cannabis in nearby stores for you to grab the deals timely!
4. Caliva: Weed Delivery
PlayStore: 2.9
App Store: 3.9
San Francisco featured this Cannabis Delivery App and Service as the biggest Weed Deliverers.
Customers can find Weed of high quality on this App. Caliva has a partnership with numerous companies that sell high-quality Weed. The state of California allows them to sell the same to the customers.
Caliva claims its mission is to make Weed readily available to customers and clients per requirement anywhere!
AppsRhino offers the best Tech-driven solutions for Home services, Laundry delivery, Alcohol delivery, Grocery Delivery, Food Delivery, and Taxi Services: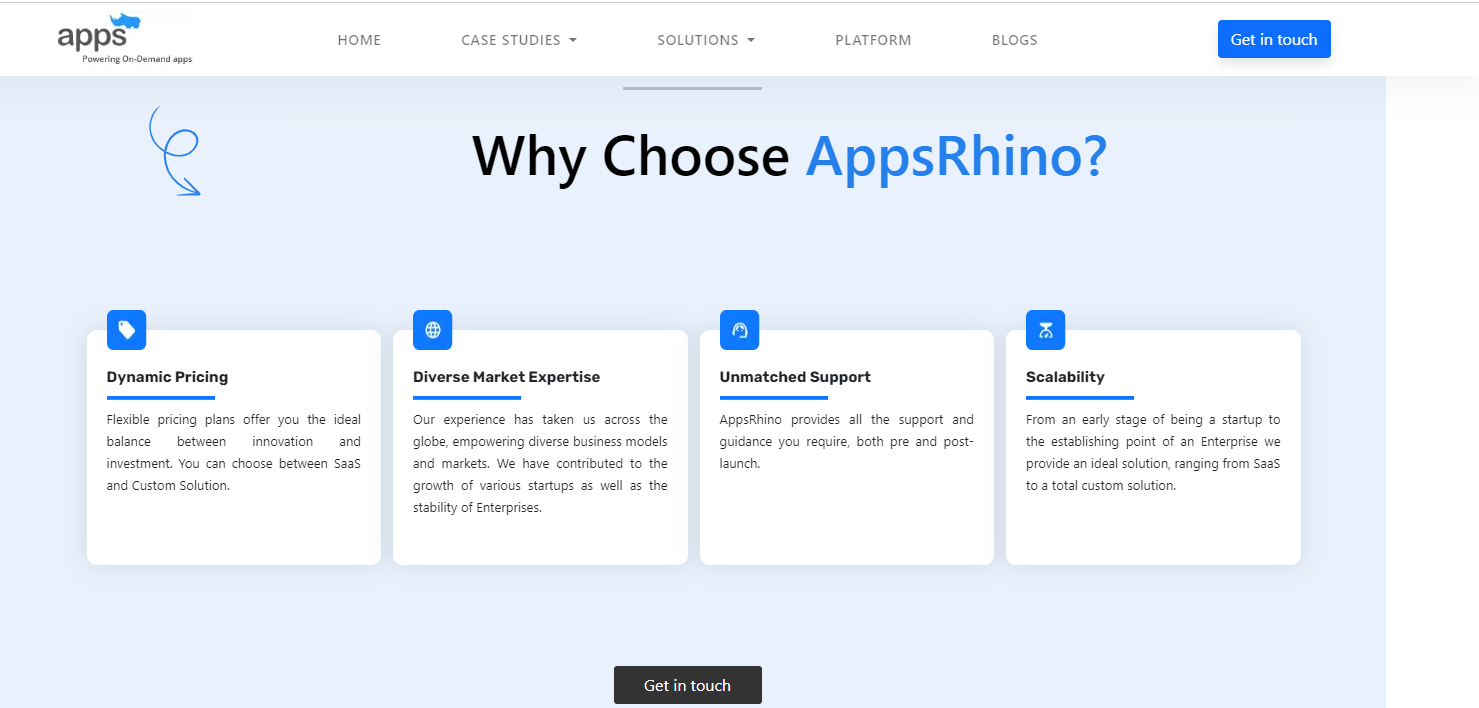 5. PotBot: Medical Marijuana App
PlayStore: 3.3
App Store: 4.5
PotBot proved to be the Best Medical App with one of the Best Weed Apps in the USA market in 2023!
You can confirm your Cannabis dosage if you are new as a Marijuana patient.
Like the other Best Weed Delivery Apps, you can search for dispensaries and local stores. Moreover, you can receive suggestions from this Cannabis Delivery App based on your health conditions and needs.
PotBot advertises itself by offering customers to personalize their Marijuana choice and focus on science more than guesses.
AppsRhino offers the best Tech-driven solutions for Home services, Laundry delivery, Alcohol delivery, Grocery Delivery, On-demand Cannabis, and Taxi Services:
6. Muncheez: Cannabis, Marijuana, and Weed Delivery App
You can explore and select from a wide range of options and get your favorite at the doorstep!
There are numerous brands in the Marijuana world. Customers can download this Best Weed Delivery App and find perfect deals. Moreover, you can view the latest news on Cannabis after opening the platform.
You will explore major Weed Delivery Stores and reviews from this Cannabis Delivery App. Perfect for gaining information.
7. MassRoots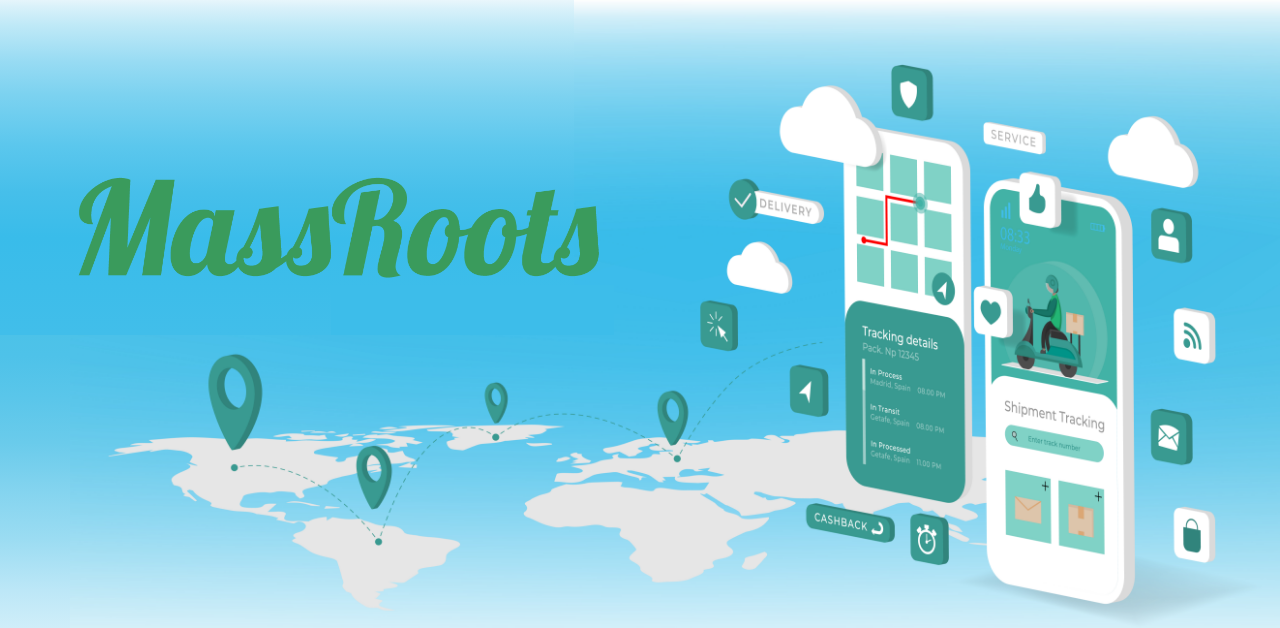 MassRoots is from the famous Best Weed Apps category. This App is informational and allows customers to make better decisions while doing Cannabis Shopping!
According to Echo, millions of users download this Cannabis Delivery App every year to learn about the products and their advantages.
You can find doctors and clinics, Delivery services, and dispensaries using the Map available on this App. Customers can turn the App notifications on to receive the latest news and updates!
8. Doobie
Doobie is an informative Cannabis Delivery App. You can get all the details about any Weed in one place! Customers often find new brands they never heard of before.
This App offers numerous Cannabis and CBD types like gummies, chewable, edibles, drinks, and more.
Customers can post photos on Doobie and engage in user interaction about Cannabis and its types. Exciting, right?
9. Emjay: Weed Delivery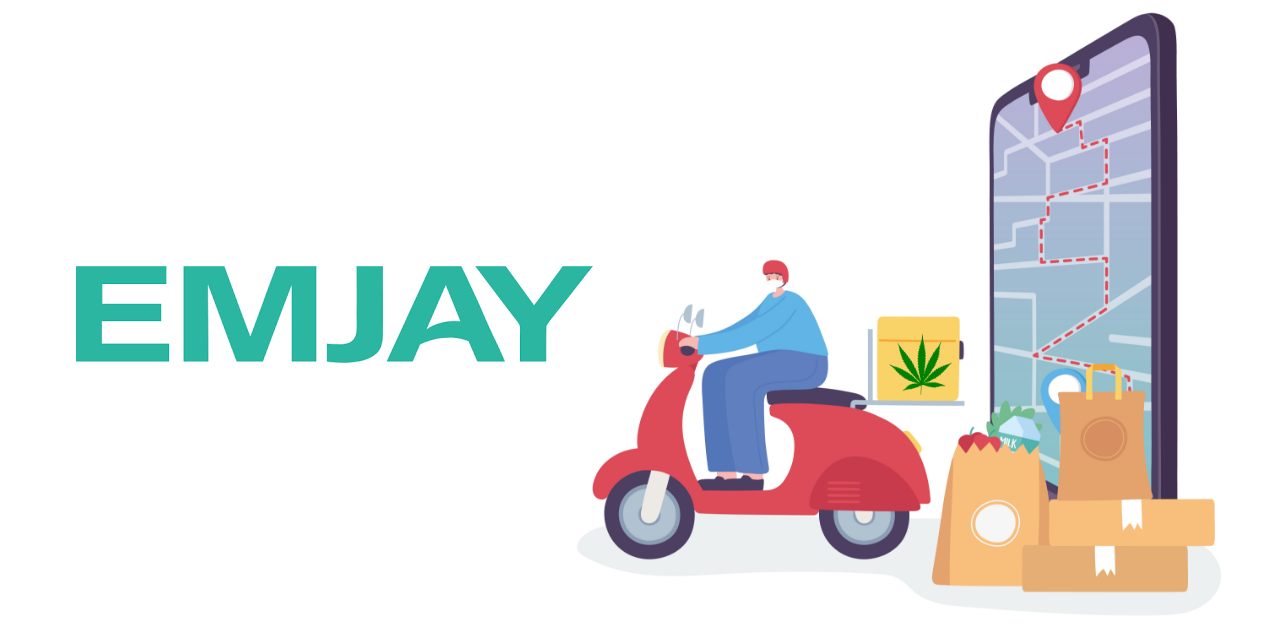 App Store: 4.8
The ideal part about Emjay is its free delivery service for all orders. Moreover, customers can get their Weed within an hour after placing the order or at any scheduled time via this Cannabis Delivery App.
Additionally, customers can avail of weekly discounts and offers for ordering Weed.
Emjay is one of the Best Weed Delivery Apps operating in Los Angeles, San Francisco, and San Diego. The App is still expanding in the California region.
The motto of this Cannabis Delivery App is "Save more, Smoke more."
10. Amuse: Cannabis, Delivered
App Store: 3.0
Amuse claims to have the widest selection of Cannabis products at low prices. You can find flowers, Vape Pens, edibles, rolls, beverages, pills, and other Cannabis varieties.
Customers can buy accessories from the App.
You can access Weed Delivery Services through its smartphone App or website.
You can avail of start packs, combination packs, and numerous offers for benefits.
Customers love this App in Los Angeles, CA, and Orange County. This Cannabis Delivery App is expanding and getting to more customers daily!
11. KushAlley: Cannabis, CBD Delivery
PlayStore: 3.4
App Store: 3.6
If you want to find the perfect Cannabis or CBD dispensaries in your area, KushAlley is one of the Best Weed Delivery Apps for you!
Customers can activate real-time tracking and notifications to get updates about their products after ordering. You can choose from numerous stores based on ratings and reviews.
Moreover, you can get information on offers after subscribing to the App. The Best part?
You can search for a dispensary or Weed and filter by price, location, or ratings!
Final Words
The Best Weed Delivery Apps should have features that amuse and engage the customers when ordering their favorite Cannabis type!
A Cannabis Delivery App should provide the below-mentioned features to its customers!
Effortless Searching and Filters

Real-Time Tracking and Maps

Notification features for update

Engaging information and facts while customers place orders
And more.
If you are thinking of creating a Cannabis Delivery App, some people may advise you about entering an uncertain business.
Weed Delivery was illegal in numerous states of the USA before the pandemic. The government keeps a close track of the Weed Delivery Service business and is strict with the rules and norms one has to follow.
The dispensaries should be licensed, and customers should have reached the legal age to order Cannabis or CBD.
But, if you create and market your platform well, you may become one of the Best Weed Apps!
AppsRhino is an App building platform with incredible Developers and Engineers. We want to help you at every stage of your Cannabis App creating journey if you provide us with a chance.
Book a Demo today to get a hands-on experience!
Frequently Asked Questions (FAQs)
How can I find the best weed delivery services in the US?
Finding the best weed delivery services in the US can be done by conducting thorough research. Look for online directories or review platforms that specialize in cannabis-related services.
Read customer reviews and ratings to gauge the reliability and quality of the delivery services.
What factors should I consider when choosing a weed delivery service?
Several factors should be taken into account when choosing a weed delivery service.
These include the service's reputation, delivery speed, product selection, pricing, customer service, and legal compliance. Consider your specific needs and preferences to ensure the chosen service aligns with them.
Are these weed delivery services legal?
The legality of weed delivery services can vary depending on the state and local laws. While some states have legalized recreational or medical marijuana and permit delivery services, others may have strict regulations or outright bans.
It's important to familiarize yourself with the laws in your specific area to ensure compliance.
How do I place an order with a weed delivery service?
The process of placing an order may vary between different weed delivery services.
Generally, you would need to create an account on their website or app, provide the necessary identification and documentation, browse their product selection, add items to your cart, and proceed to checkout.
Follow the instructions provided by the specific service you choose.
What forms of payment do these delivery services accept?
Accepted forms of payment can vary among weed delivery services. While some may accept cash on delivery, others may offer online payment options such as credit/debit cards, digital wallets, or cryptocurrencies.
Check the website or contact the delivery service directly to confirm their accepted payment methods.
How long does it typically take for a delivery to arrive?
Delivery times can vary depending on several factors, including the delivery service's location, order volume, and traffic conditions.
Some services offer same-day or next-day delivery, while others may have longer waiting times.
Check the estimated delivery time provided by the service or contact their customer support for more information.
Can I track the status of my delivery?
Many weed delivery services provide tracking capabilities, allowing customers to monitor the status of their delivery. This may include real-time updates on the driver's location or estimated time of arrival.
Check the delivery service's website or app to see if they offer tracking features.
What happens if my delivery is lost or damaged?
In the event that your delivery is lost or damaged, it's important to contact the delivery service's customer support immediately.
They should have policies in place to handle such situations, which may involve rescheduling the delivery, offering a refund or replacement, or providing an alternative solution based on the specific circumstances.
Can I return or exchange products from a weed delivery service?
Return and exchange policies can vary among weed delivery services. Some may offer returns or exchanges for certain conditions, such as defective products or incorrect orders.
However, due to the nature of cannabis products, many services have strict no-return policies for safety and legal reasons.
Review the delivery service's policies or contact their customer support for clarification.