Suppose you've previously searched for the best SaaS management platforms. In that case, you probably already know how widely they vary in terms of usage, cost, and functionality. There is no one-size-fits-all policy as a result. You must investigate each product's features, perspectives, and functionalities to decide which is best for you. In light of this, we've compiled a list of the best 5 SaaS management platforms to consider in 2022.
Over the past ten years, SaaS adoption has rapidly increased. You'll be startled to learn that the average business today pays 20 times more for SaaS subscriptions than they did five years ago. In 2022, companies of all sizes and varieties are investigating SaaS.
At this point, the idea of SaaS management has entered the picture. On this topic, the article will go into more detail and bring you through the specifics of this idea. Without further ado, let's get right to work.
What are SaaS Apps?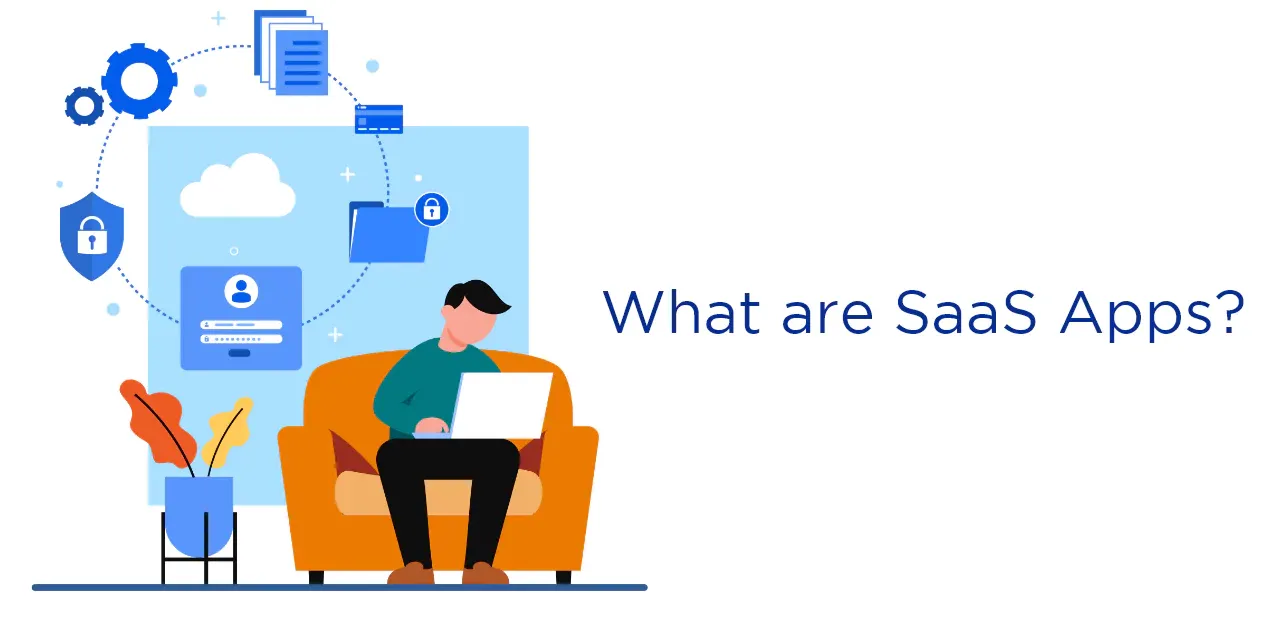 SaaS management proactively manages and oversees a company's Software as a service (SaaS) applications' operational procedures. These processes include the purchase, customer onboarding, license distribution, renewals, and eventually, customer offboarding. Lessening dangers from unmanaged and untamed technologies or tools is the critical goal of SaaS management. A business can increase the value of the Software acquired and improve the effectiveness of the users who install these SaaS applications by using the appropriate SaaS management practices.
Users can connect to cloud-based applications through the Internet thanks to Software as a service (SaaS). Email, calendaring, and office tools are typical examples (such as Microsoft Office 365).
A cloud service provider offering SaaS offers a complete software solution you can pay for as you use it. Your users connect to an app you rented for your business through the Internet, typically using a web browser. The service provider's data center houses the supporting infrastructure, app software, and data. With the excellent service agreement, the service provider, who also oversees the hardware and Software, will guarantee the app's accessibility, security, and privacy. SaaS enables your business to launch an app for a modest initial investment swiftly.
Top 5 SAAS platforms
1. Productiv
Productiv is a SaaS management platform providing application engagement analytics that assists you in understanding your team's interaction with the Software they use for collaboration and work. It is beneficial to access the data after a user logs into the system. Additionally, it enables you to receive more intelligent license allocations and more effective renewals.
2. Torii
Torii is a SaaS platform created for IT specialists to find, examine, audit, and manage SaaS apps when utilized inside the company. Additionally, it makes managing shadow IT easier by enabling you to recover control over your environment without interfering with users. It turns the cloud software stack of a business into a viewable, user-friendly dashboard.
3. BetterCloud
BetterCloud is a sophisticated automation process that activates user policies in their apps. It considers team configurations, data exposure, customer onboarding, and offboarding. Auditing and discovery, compliance, and data loss protection are some of its best advantages.
4. Coreview
Coreview is a SaaS management platform that offers its users solutions for continuous monitoring, reporting, 365 management, and security audits. It has extensive features built right in that enable businesses to improve operations across the board by streamlining security procedures, enhancing licensing, and enhancing administration.
5. Ampliphae
Ampliphae is a SaaS management tool that enables you to receive a security and compliance platform that is simple to deploy. With this, you can identify shadow apps, keep SaaS costs in check, and reduce the risks associated with data compliance. Not only that, but you can quickly scan the drawbacks and advantages of any service thanks to its regularly updated database.
Where to buy SAAS Apps?
You can always go to large markets, such as
Howtobuysaas

Capterra

Get App
1. Use their search to look for SaaS businesses under the category of your choice. If you want to buy a SaaS business in dropshipping, type "dropshipping" into the search engine to find various SaaS.
2. Roll down to the bottom of the dropshipping SaaS category by clicking on it.
3. You will discover saas, which is rated poorly. Test the type of SaaS that the low-rated SaaS companies have produced by filtering out those companies.
4. Beginning SaaS businesses typically place less emphasis on reviews. You can approach that saas company and discuss investing or cooperating with them.
5. For example, you can look into the many SaaS firms or products available by visiting a website like how to buy saas and entering their SaaS shop categories.
How do apps work with SAAS?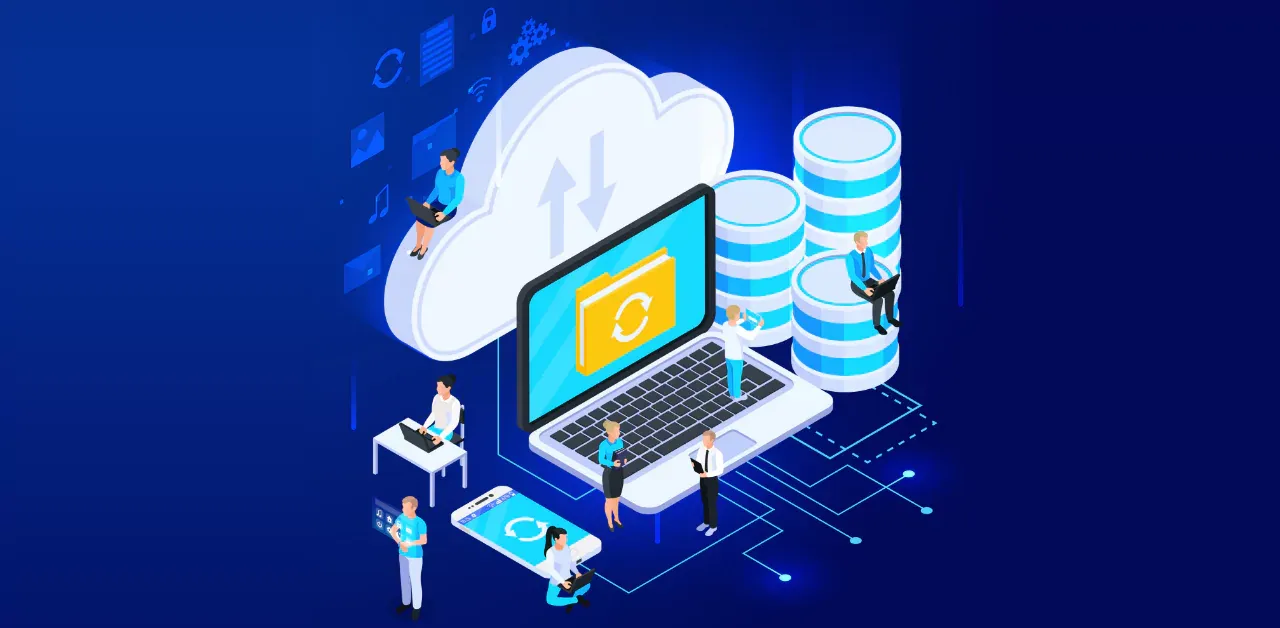 Apps invest in a reliable SaaS application development business for various reasons. Here are a few of them:
1. To make it user-friendly.
At its foundation, mobile apps are designed to be more accessible. You can reach a larger audience who are essentially opposed to the idea of turning on their laptop to work as soon as they get home. It does not function as an extension of your website but as a complementing addition.
2. To raise the number of active users.
You will see a decreasing value when comparing the percentage of users who use your product during regular business hours to those who use it outside those hours. A decreasing active user count is never good, regardless of whether you are a new player or an established SaaS company.
3. To reduce business promotion costs.
The fact that mobile apps lower the cost of marketing, promotion, and staffing only to keep consumers informed about the service is not a surprise. A website has a lot of traffic, resulting in high notifications and messages. The visitors usually ignore these, which decreases conversion rates. When you migrate your business to mobile, you can send out alerts and messages in a more real-time manner using push notifications. The likelihood of becoming more profitable grows with the increased chance of user interaction that apps bring you.
4. To gain an edge over competitors.
Many SaaS companies have not yet branched out into mobile. Therefore, the market is still quite open for SaaS brands in terms of competition. It presents a fantastic chance for companies to start their Software as a Service business. Your SaaS company growth graph would automatically get a large user base and an automatic competitive edge by becoming accessible to users on the most active device before the other brands.
How to measure security in SAAS Apps: The Top 7 SAAS Security Guidelines
The methods listed below are advised for protecting SaaS environments and assets.
1. Stronger authentication
It can be challenging to decide how users should be granted access to SaaS services because cloud providers might handle authentication in various ways. The integration of identity providers, such as Active Directory (AD) with Security Assertion Markup Language, OpenID Connect, and Open Authorization, is supported by some manufacturers. The same is true for the support of multi-factor authentication by different vendors.
2. Information encryption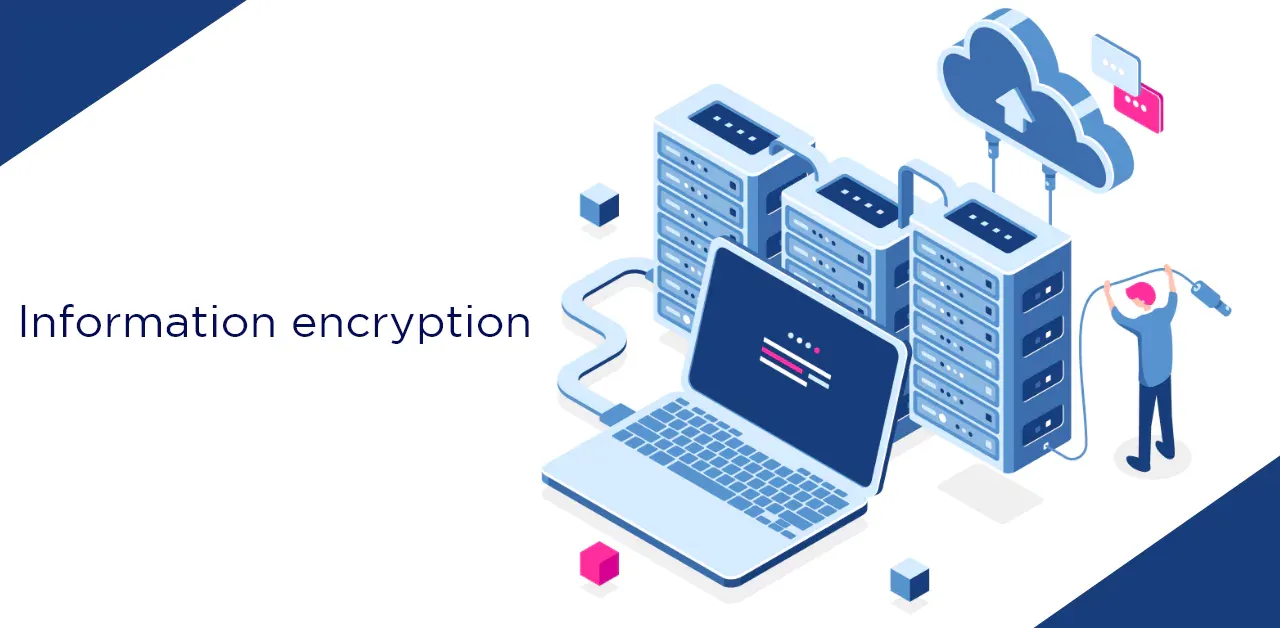 Transport Layer Security (TLS) is frequently used on the channels used to communicate with SaaS apps to secure data. Several SaaS companies additionally offer encryption features to protect data at rest. It might be necessary to enable this functionality, or it might be a default.
3. Checking and Monitoring
Make sure you research and assess prospective SaaS providers (as you would with other vendors). Make sure you comprehend the service's intended usage, the security model employed to supply the service, and any optional security measures that may be offered.
4. Investigation and Inventories
Given that SaaS consumption patterns might be unpredictable, especially when apps are deployed quickly, it is crucial to track all SaaS usage. Be sure to look for fresh, unreported SaaS consumption and be on the lookout for sudden changes.
When feasible, combine human data collecting methods with automation technologies to keep up with the quickly changing SaaS usage. This would also give you an accurate, current inventory of the services used and who is utilizing them.
5. CASB Resources
In cases when the SaaS provider does not offer a sufficient level of security, think about implementing a Cloud Access Security Broker solution. Organizations can include controls that SaaS providers do not provide or do not natively support, thanks to CASB.
Investigate the options at your disposal to fix any security model flaws in the SaaS provider. You should also be aware of the various CASB deployment options so you may select the appropriate deployment configuration for the architecture of your company.
6. Situational Awareness
As you utilize SaaS, maintain track of the data and logs provided by the SaaS provider, monitor your use of the service, and analyze the data using tools like CASBs. IT and security executives must handle SaaS products differently from standard websites since they are sophisticated tools requiring a high level of protection.
7. Implement SaaS Security Position Management (SSPM)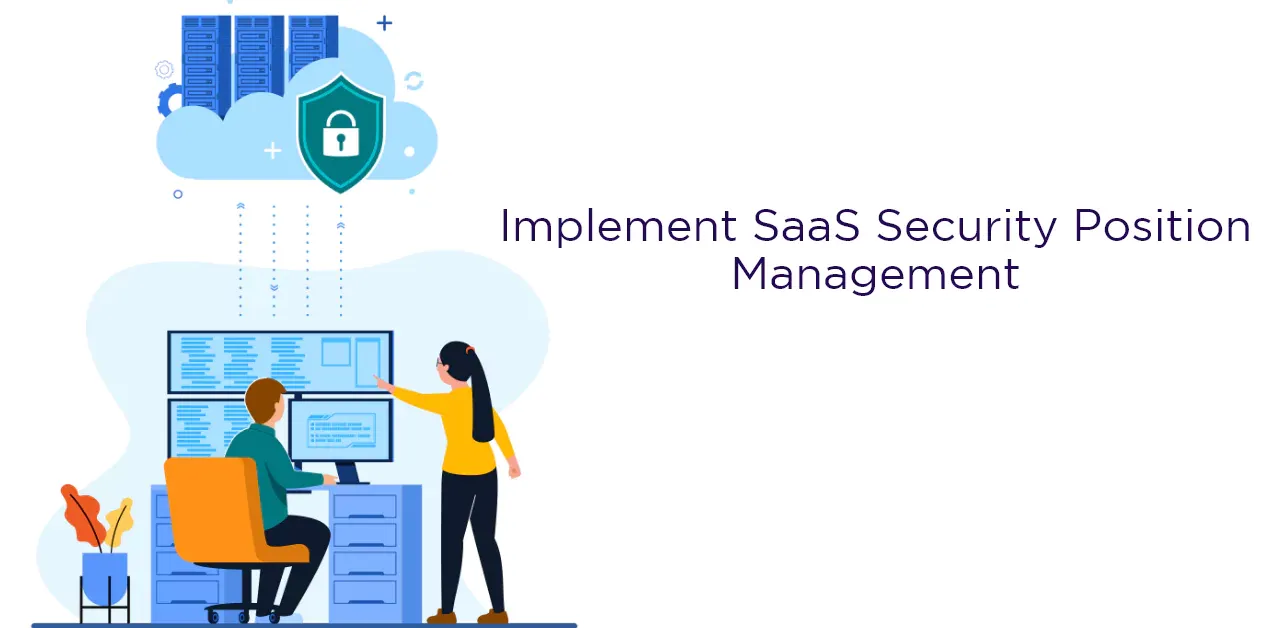 SSPM correctly configures SaaS applications to guard against compromise. An SSPM solution lets you automatically find and fix security risks in SaaS assets and automatically prioritize risks and misconfigurations by severity. Such a solution continuously monitors SaaS applications to identify gaps between stated security policies and actual security posture.
Final Thoughts
SaaS management is a growing subject for IT due to the exponential growth of SaaS adoption in recent years. The stakes and workload are too high to continue manually maintaining SaaS products. IT must rely on centralizing and automating its SaaS processes to meet these new difficulties. IT can finally manage its SaaS portfolio more efficiently and recover control of its environment with a fully featured SaaS management solution.
As your client's expectations rise, SaaS platforms become more challenging and time-consuming. In light of this, carrying a SaaS management tool with you may help relieve some of the burdens on your shoulders. We hope that this list of the top 5 SaaS management platforms to watch out for in 2022 will serve as a resource and help your business choose the right technology for its needs. Always remember that your customers' contentment is the main priority in whatever you do. Your customers' affection should matter to you.