You have a company in Australia. Your work is to focus on your customers and fulfil their development and software needs.
Alongside, you are willing to expand your business and make profits. You can have an in-house team of Developers and Client managers looking after your client requests.
But why are businesses opting for Offshore Development Centers if they can operate with an in-house team? This blog will help you understand the five primary reasons why having Offshore Development Centers is an excellent choice for your business in Australia.
All countries are looking for international growth today. An Offshore Software Development Center will help you reach new clients, explore new grounds, and have a chance to expand your business to new levels! According to a report by netzsmart, 78% of companies worldwide are willing to invest in the outsourcing business. (Offshore Development Center)
Give this blog a quick read and know the reasons why Australian companies want to go for Offshore Development Centers.
Evolving Tech needs in Australia
Like the rest of the world, Australia is experiencing a rise in technology and software development. The country is focusing on cloud-based infrastructure. They need developers for IaaS and PaaS technology.
Recently, Nick Deligiannis, Managing Director at Hays Australia and New Zealand, shared his thoughts on revolutionizing technology.
"We are seeing a spike in the number of organizations of all types leveraging technology to create or manage transformational change as well as more non-tech departments learning how to use the latest technology to help them perform tasks in a new way."

In this developing world, every sector is in contact with technology in one way or another.
With the increasing number of curious customers that want to experiment with new technology and devices every day, demand for development companies and services is growing.
Your company has an establishment in Australia. You have to take care of customer demands and make maximum profits. You wish to save costs, provide lasting service hours, complete projects timely and want a hardworking set of employees.
Where will you find all these requirements in one place? The answer to your question is Offshore Development Centers.
Offshore- Located in another country.
Software Development- A place with STEM (Science, Technology, Engineering, and Mathematics) skilled developers
Centers- an office set up with workers under parent company supervision from Australia.
5 Reasons to have Offshore Development Centers for a company in Australia
After understanding the growing technology requirements and clients in Australia, let us learn why a company will benefit by having an Offshore Software Development Center!
Cost Efficiency
According to au.talent, the average salary of developers in Australia is $110,000 per year or $56.41 per hour.
Moreover, entry-level jobs start from $95,000 per year. What if your company could employ similarly skilled workers at much lower costs? Imagine the amount you will save by hiring developers in another country at the Offshore Development Center. There is a possibility that the initial money required for setting up the Offshore Software Development Center seems high. But the parent company will realize the efficiency and savings in cost after the sales results.
Additionally, the operation cost is low in many countries like India. The electricity, rent, and other requirements are cheap.
Market Expansion
Imagine that you own a business in Australia. You have clients from the same country. You wish to expand and save costs simultaneously. What will you do?
If you set up Offshore Development Centers in another country, you will be able to attract a new client base. Moreover, understanding the client's needs is key to any successful business.
You will understand clients from different backgrounds if you are on the way to establishing an Offshore Software Development Center. Thus, you will be able to reach out to them in a better way.
Service Rate
You are restricted to the talent pool from your country if you have a company and employees in Australia. Why not expand the Talent Pool? Seek the best candidates from other countries. Create your Offshore Development Center in any country you find an accountable set of developers and workforce.
For example, imagine setting up an Offshore Software Development Center for an Australian company in India. Statista says more than 935 thousand students chose Computer Science for Engineering. You will get hardworking and skilled employees from India working with the talent from Australia's base!
Focus on Business development and expansion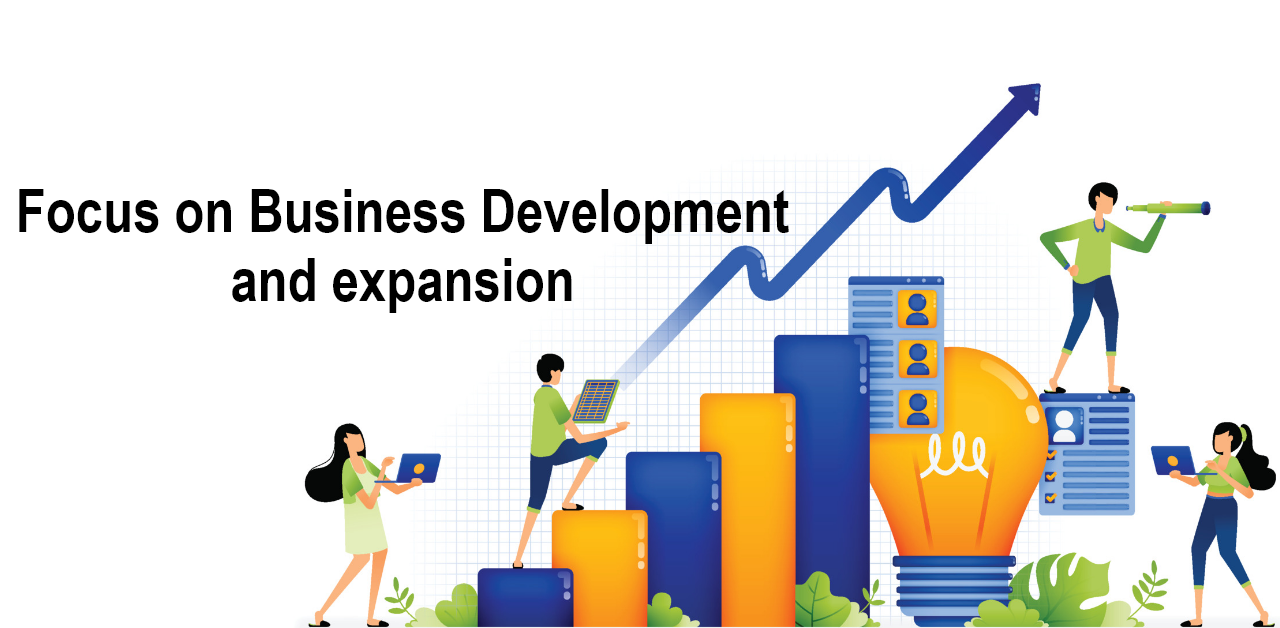 Your Offshore team is busy managing clients and customer requirements. The Offshore Development Center is your partner company working under your control and catering to expand your business to new levels. Therefore, you get an opportunity to focus on the core company and develop it further.
Focus on your core team, and see how you can attract more customers and provide their best.
Time-Saving with a larger team
After setting up an Offshore Development Center in another country, your team has become scalable. You can hire employees in your core company and Offshore Software Team per business needs. With an extensive team, you have more people to handle resources. Therefore, you can solve customer queries at swift rates, look over many customers simultaneously and gain higher profits.
The pace of project completion increases and sets up new records. Moreover, with a team supervising and looking for another, there will be negligible chances of errors, and customers will be satisfied with the company's service!
A larger team stays motivated for a prolonged time and gets the opportunity to learn from one another simultaneously!
Elements in an Offshore Development Center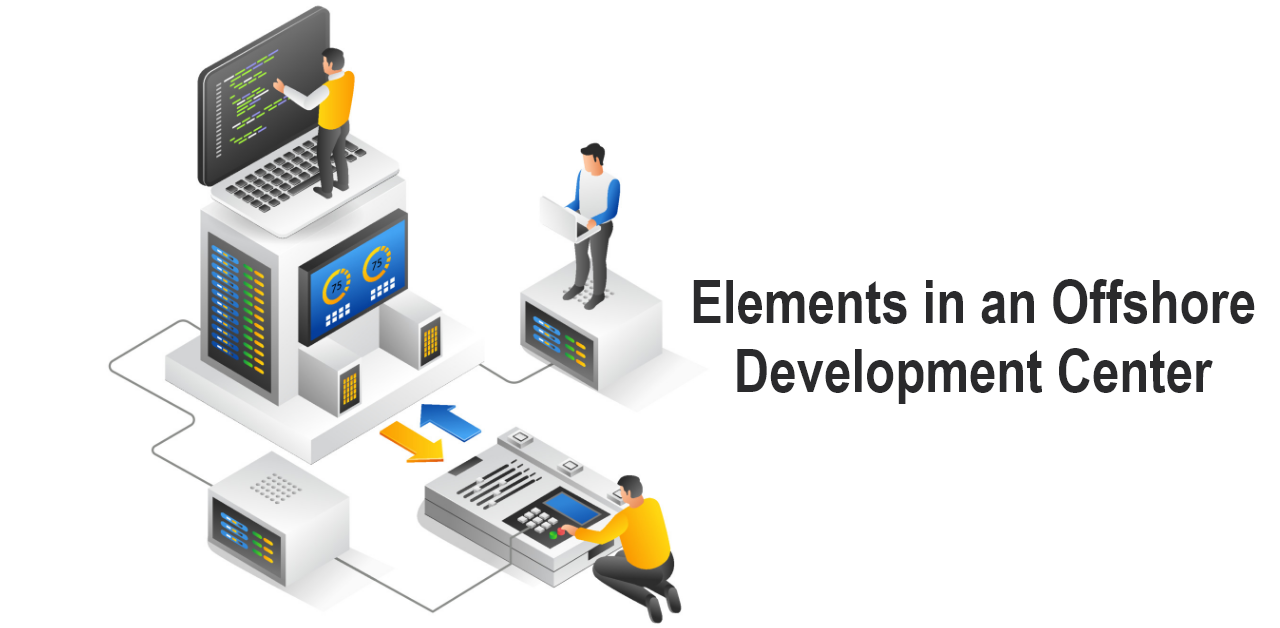 To understand the working of an Offshore Development Center, let's talk about the different elements involved in Offshore Development Centers' operation.
These components are an integration of teams working at the parent company (The main office in Australia, for instance) and an Offshore Software Development Center.
Project Manager
Technically speaking, a project manager is anyone responsible for planning, supervising, organizing, and executing the tasks for the team.
A team of workers performs their tasks under the supervision of the Project Manager. They keep updates about the work and unit and are accountable for the team's work.
A Project Manager should have leadership skills and the ability to motivate the group in-house and offshore.
Client Manager
The Client Manager plays a vital role while connecting with the clients. Companies have clients in the same country or another.
The Client manager should ensure to satisfies the client's requirements.
They are responsible for deciding and delegating the tasks to the Offshore Development Center. The Offshore Development Center further handles the workflow and gives clients what they want.
Client Team
The Client manager supervises the Client Team. This team consists of Business Analysts and Quality Assurance Testers.
The Quality Assurance Testing crew tests the errors, presentation, and bugs after development is complete. Business Analysts look for the business side of the development procedure and analyze the results for the end user.
The Client Team is present on the business's parent company or Offshore Software Development Center side.
Designers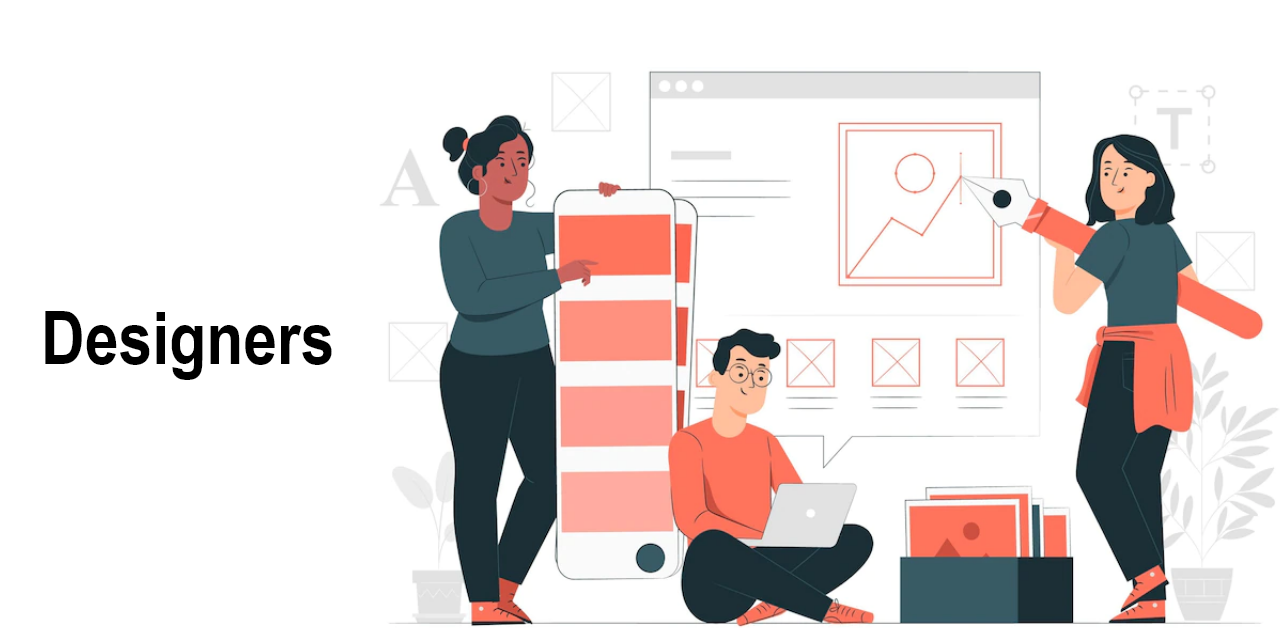 Designers are the people that create the design for the team and users. Every software development team is incomplete without designers. They decide how the website, app, and company's identity will look.
Designers closely work with UX and UI designs to create impeccable views for clients and users.
Developers and Technical Team
Let us talk about the most crucial team for any software development company. The Technical Team takes responsibility for making any application or website work.
The technical team has developers, programmers, engineers, architects, etc. They are the root of the company. The technical team at the parent company supervises the Offshore Development Center team on technical and non-technical aspects. Companies prefer having a mass technical team in the Offshore Development Centers to save cost.
Final Words
After understanding why an Offshore Software Development Center is a reliable option and the elements involved, you should know where to start.
We understand that partnering or setting up an Offshore Development is a crucial step and requires meticulous preparation. Companies have tried to expand earlier and have failed because of numerous reasons. You shouldn't hurry and move forward with careful steps. If your business wants to become a legacy and rule the market, you must take the Offshoring process slow. You should find the right place to invest, take care of skillful workers and seek Offshore Development Centers that will dedicate you to your development!
If you are confused about taking the first step, you should contact AppsRhino today! AppsRhino has a fantastic team of developers and technical support. We will help you in setting up your Offshore Software Development Center. Connect with us today to know more!