As a startup, are you having trouble finding offshore software development professionals to build your product? Perhaps you own a company that wants to upgrade its crucial platform to enable ongoing growth. Or maybe you're a large corporation that needs to integrate cutting-edge digital solutions to change the scope of your offerings. Or perhaps you want to improve your market positioning.
Establishing an offshore software development center (ODC) can be the solution you seek in such scenarios. Over the last few years, offshore software development centers have been springing up everywhere as demand for software development grows around the globe.
The phrase "offshore software development center" is probably not foreign to you if you work in the IT sector. Due to their advantages, businesses increasingly prefer offshore centers.
Today, businesses want to establish an offshore development center in India. It is due to the high cost of hiring and the scarcity of expertise in Italy. Some arguments in favor of doing so include
Access to a large talent pool

Simpler tax laws for IT companies

Lower wages due to lower living expenses etc
What is an offshore development center?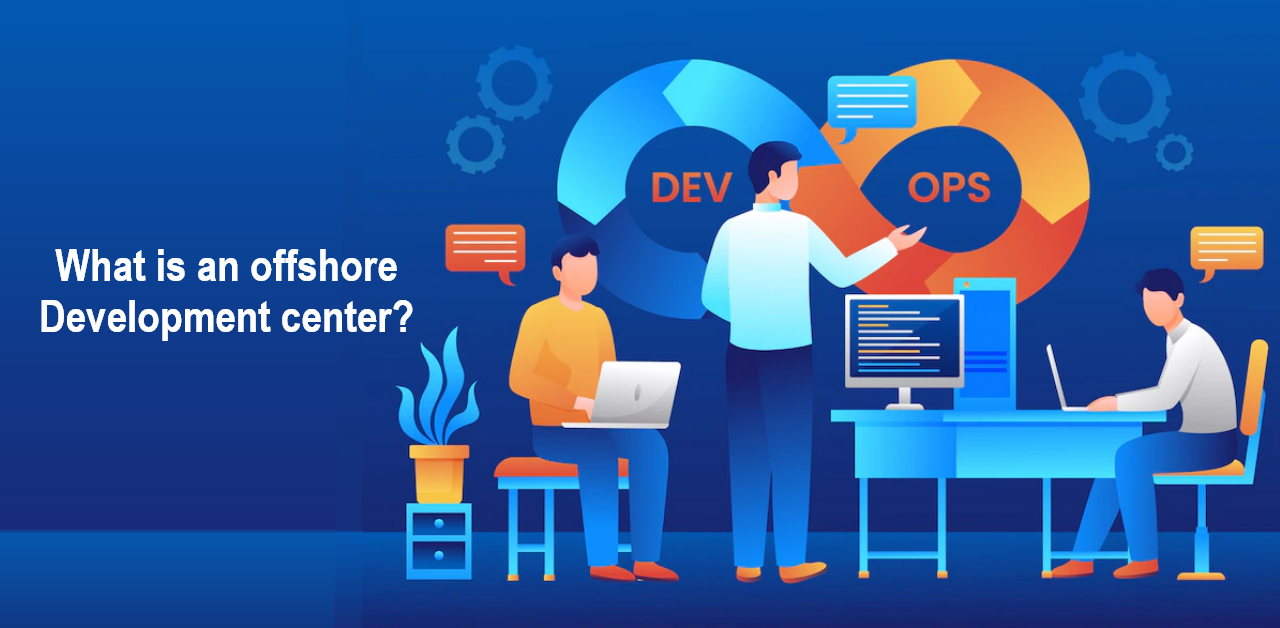 An offshore development center (ODC) can be an alternative if you've ever thought about outsourcing your IT or software development projects.
A development organization that offers you software development services but is based elsewhere is known as an offshore development center. This kind of business is regarded as a subsidiary of your primary company.
Compared to the country where the holding firm is headquartered, the location of the ODC is in an area with significantly different living standards.
ODCs are created to increase companies' skills in software development, cybersecurity, and other regions. The ideal environments for ODCs are
A location with access to a large pool of qualified IT people

A favorable work environment

A low cost of living

A high price-to-quality ratio of the generated goods.
Establishing an offshore software development center is like setting up a branch in a new city for any other sector. However, many companies would outsource rather than create their ODC because it requires less work.
So why is an offshore development center necessary?
Offshore development centers are well-liked because they increase productivity. At the same time, they also reduce operational expenses by utilizing talent elsewhere. Offshore work is initiated in a nation with a sizable pool of highly qualified & reasonably priced software resources. They provide services to businesses all across the world at substantially lower costs.
The offshore software development center offers a wide range of specialists, including designers, project managers, programmers, testers, etc.
Over the years, trends in software development have changed. Grand View Research estimates that the size of the worldwide business process outsourcing market was USD 232.32 billion in 2020 and is projected to increase at a CAGR of 8.5% from 2021 to 2028.
Advantages of Offshore Development Centers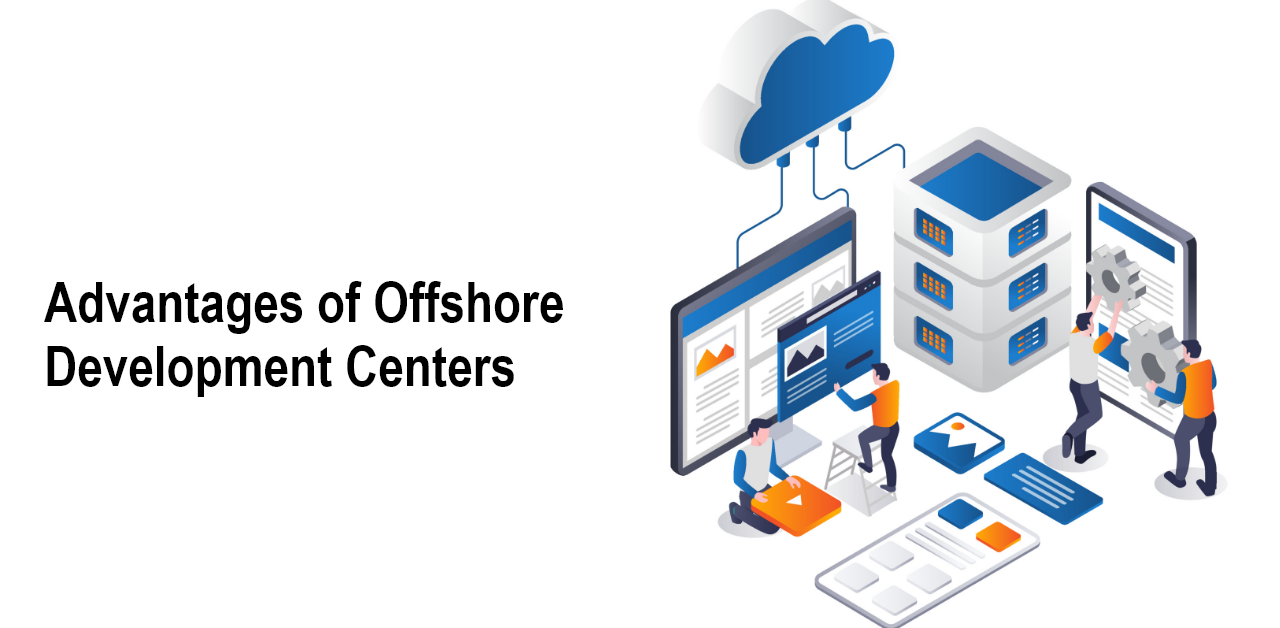 ODC can provide a variety of advantages. Here are several justifications for it:
Cost cutting
ODC is based in nations with lower living expenses than the ones where the headquarters are situated. They can use the price disparity to increase sales while decreasing labor and material expenses. When it comes to offshore outsourcing, India is a name that has gained prominence in the IT sector.
Lower-cost Facilities
Establishing an offshore development center in the hub of the economy in a significantly less expensive nation benefits businesses in terms of reputation and sales. It will also likely significantly lower office rent, maintenance, and internet costs.
Enlarge your market internationally
Being in a different country's market is a means to boost sales, establish a better reputation, get closer to clients, and better comprehend their demands. It also helps to cut the cost of logistics by being physically present in the target market.
Availability of the Talent Pool
Having your business in a different nation gives you access to that nation's talent pool, improving your company's working culture and all of your talents. India is the most favored nation because of its strong work ethic, cutting-edge infrastructure, and abundant skilled labor.
Increasing discretion
ODC houses several teams working on several projects side by side. Asking your ODC to set up a separate office for your team is always a good idea.
Localization of products
ODC is a good option if you want to access the international market because it brings your business closer to that market and aids in localizing your items.
Five ways an Offshore Development Centre can benefit Italian businesses
Large Italian businesses can select the top offshore development partner to meet their software development objectives. There are advantages to using offshore development, including the following:
Low prices of hiring skilled personnel
When businesses choose to use services from offshore development centers, lowering salaries is a regular worry. Maintaining an internal workforce with knowledge of the newest technology is challenging when paying hefty salaries.
Numerous Italian businesses realize the advantages of using an offshore development team. You can save time on personnel hiring, training, and recruitment by offshore your firm.
Recruiting skilled personnel from around the globe
Italian businesses can access competent and knowledgeable resources by working with a dedicated offshore development team. They adhere to the international community's rules to maintain high-quality standards.
It gives access to low-cost resources and eliminates the requirement for the training that young professionals might need.
Keeps the business's core objectives in mind
Offshore development allows one to focus on and strengthen the primary business development method. When a business expands, the corporation must take on initiatives in industries to which it is unrelated.
Consider a financial institution in Italy looking at IT options. They will find it challenging to assemble an internal team. Offshore development might enable the Italian financial company to focus on its primary business without worrying about the outsourced project.
Minimum infrastructure investment
Modernized infrastructure and technology are needed to create new items. If Italian businesses find it challenging to devote their time and resources to developing the infrastructure, they can also outsource the technology and infrastructure.
It will help the company grow and provide a cutting-edge product for its customers. Another significant advantage is that employing ODC models lowers the need for infrastructure investment.
Saves time by multitasking and providing quick answers
Since building a product takes a lot of time, Italian businesses must assign a specialized crew to the task. Therefore, when skilled individuals work on projects around-the-clock, the best offshore development centers can offer a committed workforce. Time and money are thus saved.
Italian businesses can manage and address internal issues rather than make up for team shortages. Each phase of the company cycle can benefit from the innovations and creativity of an outside team.
Practices for offshore development centers in accomplishing objectives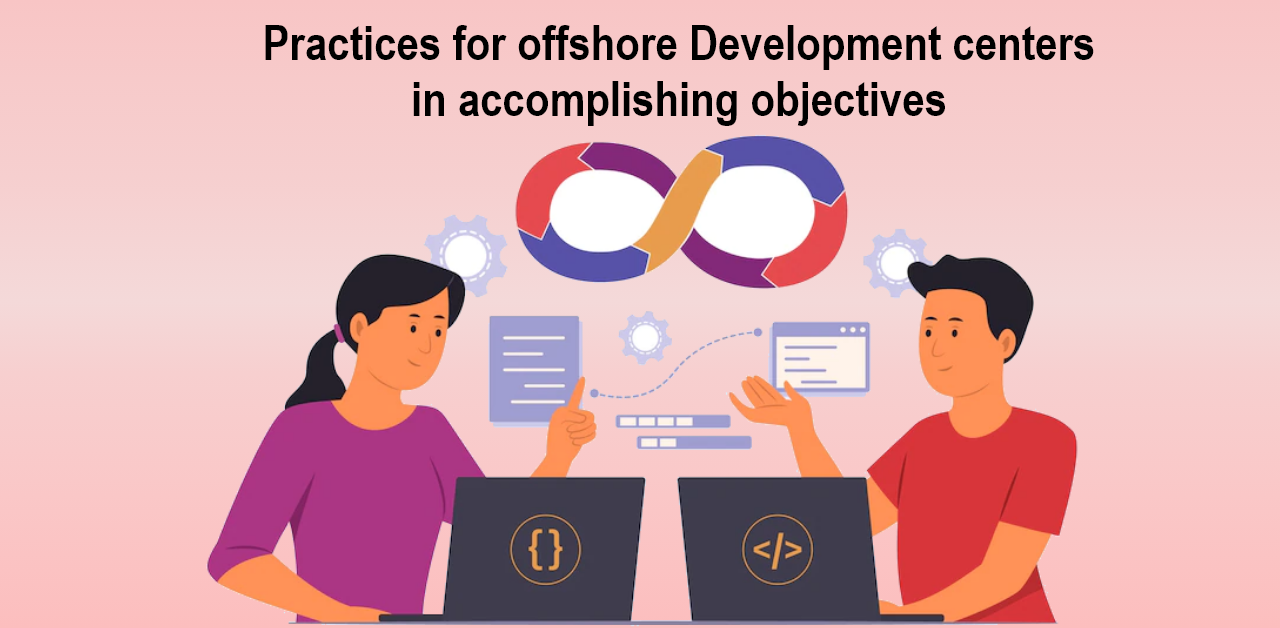 Below are some practices of offshore development to help your team function efficiently and reach goals in Italy.
Create a small team rather than a big one.
The visibility and communication within the team are improved with a smaller team size, which produces more successful results. Instead of creating a huge development team, it is advisable to make a small, skilled team.
An offshore development team requires-
Engagement in a core group

The HR manager and recruiter

Accountant \Lawyer \Developers

Any additional personnel needed for the center's regular operations
Arrange regular meetings via audio and video calls.
The onshore and offshore team leads regularly communicate to achieve project goals. The employment of such technologies enables prompt and effective resolution of every issue.
Make use of the right tracking tools.
Planning, monitoring, and distributing high-quality software to satisfy the company's demands is crucial. You can efficiently organize activities, distribute them fairly, and prioritize work using software development tracking technologies.
Other essential factors to consider-
Look at the economy and lifestyle of the nation where you wish to base your ODC.

Plan the resources you'll need.

Become a legal entity and register with the local authorities.

The city center is always the best option if you want to find and rent an office. It is also preferred to consider areas near rivers.

Inside-out design

improvements to the office

Purchase and set up furniture

Set up computers and connect them to the internet

Install a security alarm system

equipment like printers and scanners for your office staff

Food pantry, water cooler, coffee maker, and the medication cabinet

Tools for software and hardware development

Get all the tools and office supplies you need.
Conclusion
As you can see, establishing an offshore development center for your firm in Italy is brilliant if your organization wants to immediately access a pool of qualified IT professionals while saving money. You can choose the best collaboration model for your company from various settings.
Finding a trustworthy technology partner who will take care of all administrative and management responsibilities is the most crucial step in this process.
Our team at AppsRhino has you covered. We are a software development business with experience in working with clients worldwide. Our teams work under various project management approaches, including dedicated teams and talent outsourcing. Get in touch with AppsRhino to know more!