Our lives have become more convenient and easy thanks to food delivery apps. These apps had a meteoric rise in popularity during the pandemic. They provide consumers with a broader selection, free home delivery alternatives, and numerous other benefits, making ordering from our favorite restaurants much more inexpensive.
Mobile apps have become dependable partners for everything from paying bills to placing phone orders for groceries, making food delivery successful and accessible. Ordering meals has become simple and convenient thanks to on-demand food delivery applications offering attractive discounts and incentives.
6 Best Food Delivery Service Apps
1. UberEats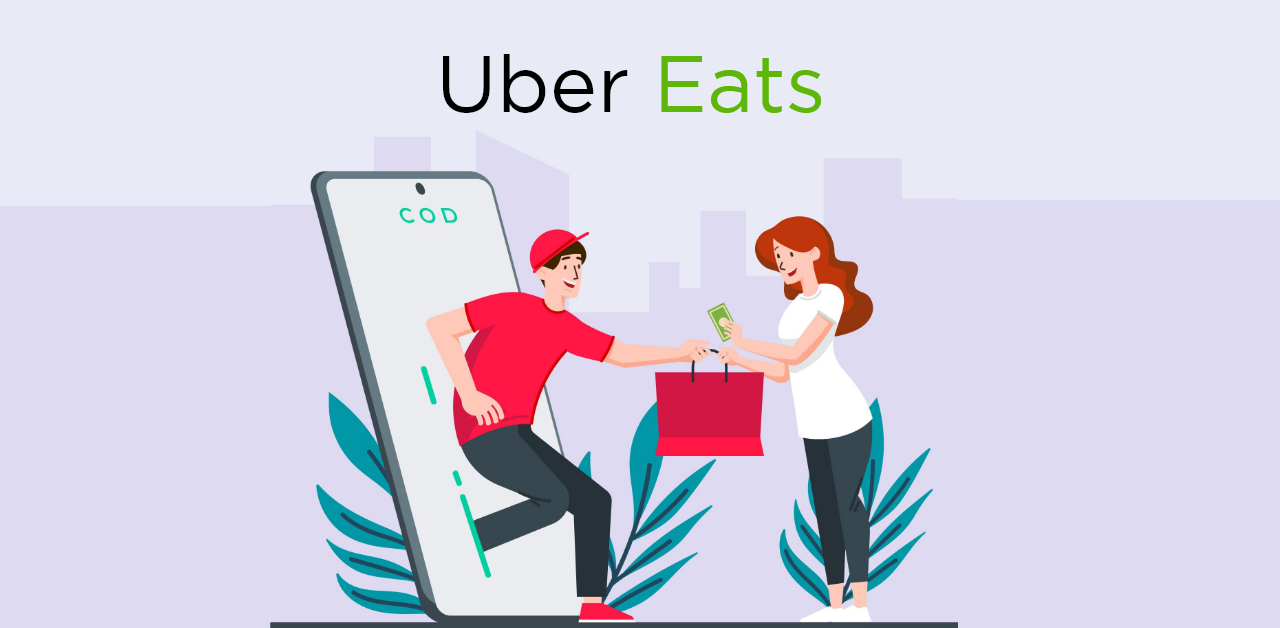 Uber has released a food delivery app that enables customers to order food from their preferred nearby eateries. Additionally, Uber Eats provides some fantastic services for businesses. They can place a group order and have fewer delivery people enter their office by using a shared cart. Additionally, companies can provide refreshments to their clients or staff during virtual meetings by sending them a gift card or voucher.
UberEats's business model:
The order and delivery model is based on the marketplace (restaurant partners and driver providers).
UberEats's revenue model: How does it generate income?
Restaurant partners must pay a commission on each order they get.

Customer delivery fees.

By paying for restaurant marketing and advertising

Through Customer Surge Charges (ex. In busy hours)
What is the process to use Uber Eats?
A customer looks over the menus of all the featured restaurants.

Makes payment for the purchase

The restaurant takes the order and prepares it.

An Uber Eats delivery partner delivers the requested food at the location.
2. GoPuff
More than only food delivery is available. Users can order necessities from various categories using this on-demand product delivery platform (food, drinks, alcohol, grocery, cleaning, baby stuff, pet stuff, bath & beauty, etc.)
GoPuff's business Model:
Product markup: GoPuff is a direct seller, distinguishing its

business model

from most other delivery services. GoPuff purchases the goods, store them, and then sells them to customers directly from their stock. On the other hand, the other delivery services pick up the order from the other stores or restaurants and deliver it to the clients.

Gopuff partners with drivers to deliver orders.
GoPuff's revenue model: How does it generate income?
Gopuff owns everything offered on the platform and profits from every item sold.

For each order, GoPuff charges customers a flat shipping fee of $1.95. If alcohol is included in the order, an extra fee of up to $2 is applied.

By way of GoPuff Fam (a subscription service that offers customers free delivery and other perks)

Through Advertising or Affiliate Program: Companies wishing to advertise on the site must pay the price.
What is the process to use GoPuff?
A consumer looks through the products and adds what they need to the shopping cart.

After that, the order is placed.

The order is picked up by the goDrive driver-partner and delivered to the customer's address after leaving the micro-fulfillment center.
3. Instacart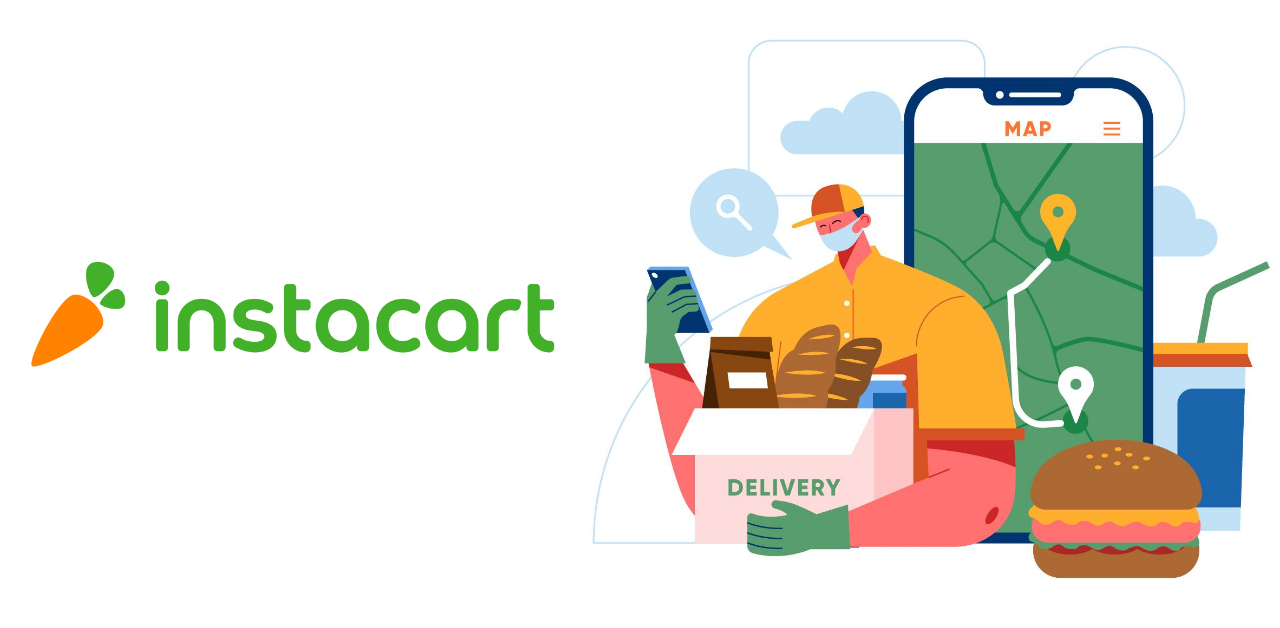 It is a grocery delivery service that enables users to order food online and deliver it to their doorstep, including fresh fruit, beverages, alcohol, dairy products, meat, seafood, frozen foods, baked goods, and more.
Instacart's business Model:
Marketplace (grocery store partners and shoppers)

Shoppers shop for other people's groceries and deliver them to the customer's selected location.
Instacart's revenue model: How does it generate income?
Adds a shipping cost to every order

Adds a pickup fee to orders for in-store pickup.

Through service charges (which vary depending on the location, the quantity/type of the items in the order, etc.). Alcohol-related orders come with additional service charges.

Through Instacart Express (a membership program that charges clients a cheaper service price and nil delivery fee on purchases above $35).
What is the process to use Instacart?
The consumer decides which store to purchase the required food items.

After choosing the pickup or delivery option and adding the items to the cart, the user places the order.

A personal shopper would locate and choose the items from the retailer the consumer has selected if they opt for delivery. The customer would then receive it at their door from the shopper. If an in-store pickup option is available, the consumer may also pick up the order from the store.
4. Grubhub
It is convenient for placing a takeaway or delivery food order from one of your area's countless restaurants and menus. The best part is that you may even take advantage of sales and discounts on some of your favorite delivery services.
Grubhub's business model:
Market (Restaurants and delivery partners)

Grubhub initially used an order-only business model, but since 2014, it also offers an order-and-pickup approach.
Grubhub's revenue model: How does it generate income?
Charges a commission on each order.

Charges a commission on each order

Allows restaurants to advertise on the platform.
What is the process to use Grubhub?
A customer looks through the menu at their preferred eatery.

Places the food item ordered

The order is prepared and packed by the restaurant.
5. Doordash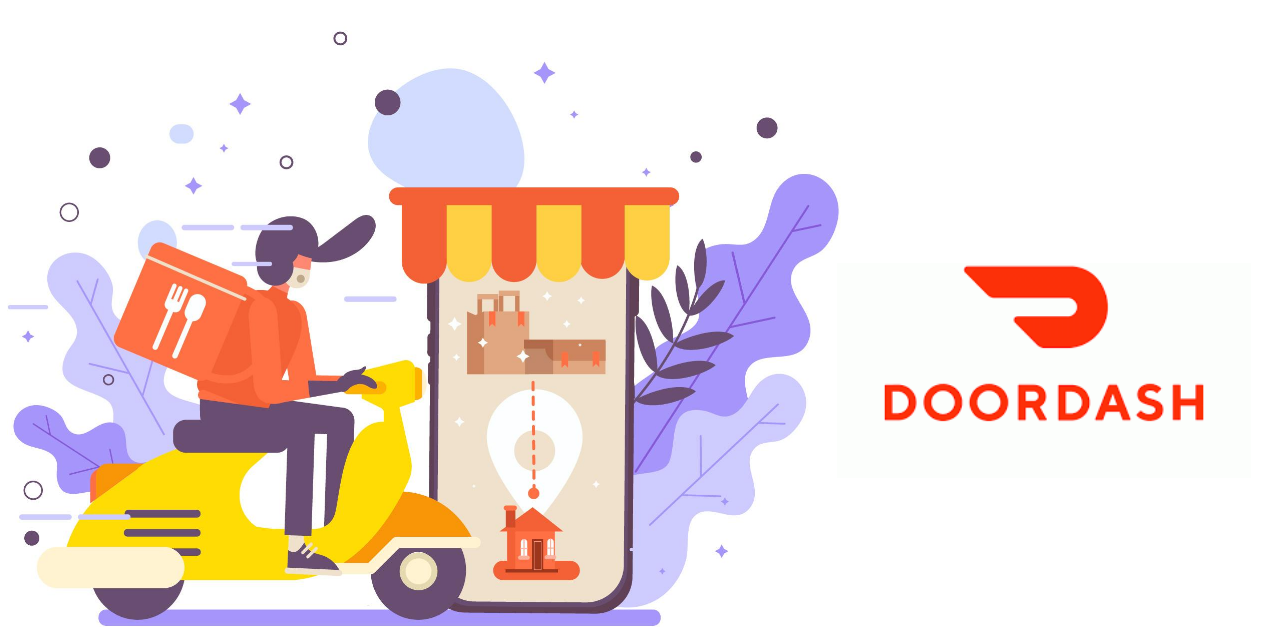 Customers can order from their preferred local and chain restaurants using this delivery app. They can get groceries, snacks, booze, and other necessities and have them delivered right to their door. Customers can schedule deliveries and choose no-contact delivery options.
Doordash's business model:
Marketplace (store partners and driving partners; Doordash refers to them as dashers)

The purchase and delivery Model
Doordash's revenue model: How does it generate income?
Partners are charged a commission for each order.

Charges customers for delivery fees

By utilizing a Dashpass subscription
What is the process to use Doordash?
The customer chooses and orders the food from his preferred retailer.

The customer then makes payments

The order is then prepared by the shop.

Doordash dashers (drivers or delivery partners) handle order pickup and delivery.
6. Hellofresh
Customers may choose their favorite dishes and create a weekly diet plan with this food delivery app, which then delivers pre-measured supplies and recipes to their door so they can prepare nutritious home-cooked meals.
Hellofresh's business model:
An eCommerce subscription model or SaaS-based subscription model

Important Partners - Expert chefs, food suppliers, and delivery partners
Hellofresh's revenue model: How does it generate income?
Charges consumers a weekly subscription charge based on their order frequency and how frequently they order food each week.

Requires clients to pay a delivery fee.
What is the process to use Hellofresh?
Based on the desired meals/recipes, meal size (per the number of people), and the number of meals/recipes required per week, the customer chooses a weekly meal plan.

After choosing an appropriate delivery time, they order the meal box.
Conclusion
The online Food Delivery App business is an ever-growing marketplace as newer start-ups quickly enter the market. The customers stand to gain significantly from the increased competition. The online platforms will work to develop a devoted consumer base by punctually delivering goods, providing discounts, loyalty rewards, etc. All of these will increase everyone's access to affordable food. However, the most significant difficulty for younger enterprises to overcome is to survive and prosper in the fiercely competitive industry.
Given that, at AppsRhino, we hope everyone who uses a food delivery service app for their upcoming home deliveries has a positive experience with the service and the food. Hence, we assist entrepreneurs planning to build their food delivery service app. Contact us to learn more about our services.