Introduction
Have you been in a position where you are unsure who to contact in the event of a non-medical emergency? Or perhaps you encountered difficulties in finding a qualified medical professional? Thanks to telemedicine, you can speak with a doctor about non-emergency medical issues over the phone or online conveniently.
People who might not otherwise have access to licensed medical practitioners now have it through telemedicine. It frequently results in cheaper service costs.
It can also be an affordable alternative for patients to receive care if they do not have insurance.
This blog will assist you in knowing the top 7 telemedicine providers to watch out for in a medical emergency.
A quick review of the top Telemedicine businesses
Overall top: Sesame Care
The cheapest telemedicine provider: PlushCare
Top telemedicine provider for non-emergency medical services: Teladoc
Best telemedicine business for prompt, dependable service: MeMD
Top telemedicine business for reliable healthcare providers: HealthTap
For general medical treatment: Amwell.
The complete telemedicine provider: MDLive
The best platform for picking doctors: Doctor on Demand
The best telemedicine business for individualized treatment regimens: LiveHealth Online
Making time to visit a doctor can be challenging even when things are going well, and it becomes considerably more challenging if the ongoing pandemic raises more issues. Maintaining good health might be stressful due to hectic schedules and insufficient appointment availability.
Here are the top 7 Telemedicine businesses
Best Overall: Sesame Care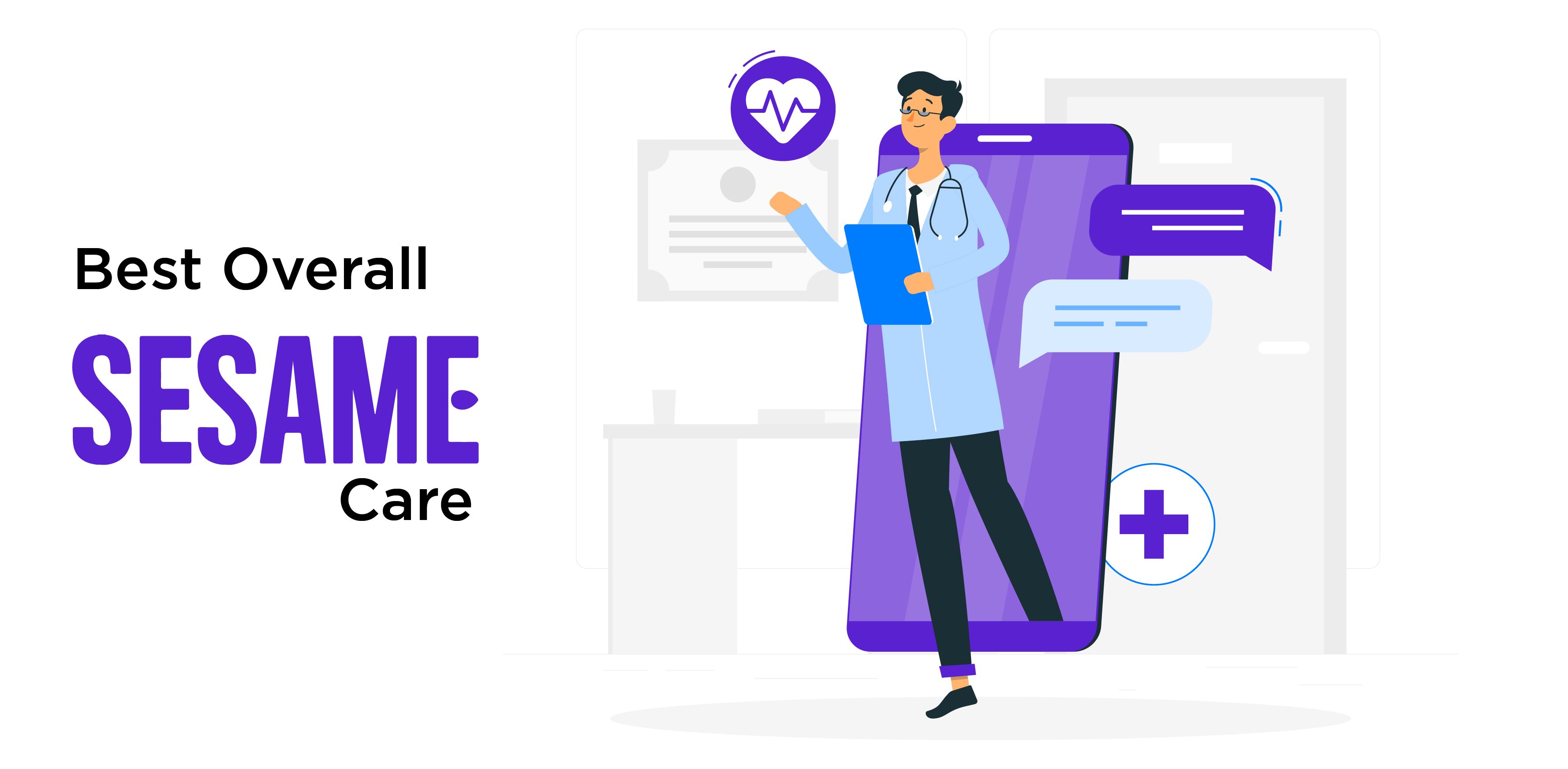 An initial health visit appointment can be scheduled for the same day. Location-specific pricing varies, but reviews generally agree that rates are reasonable.
Also, based on your insurance coverage, you might be qualified to reimburse medical expenses for specialists who aren't typically in your insurance network.
Several medical conditions are treated through Sesame Care, including
skincare

tooth care

well-being in mental health and preventing disease

care for chronic conditions

care for diabetes

troubles with sleep.
The cheapest Telemedicine provider: PlushCare
Online or through its app, PlushCare offers video appointment booking. You can make an appointment in advance for when it's convenient or, if necessary, arrange a same-day appointment. According to the business, it provides treatments "from head to toe."
Several popular medicines can be renewed by PlushCare and sent to your neighborhood pharmacy, albeit this list does not include restricted substances.
Numerous insurers include PlushCare in their networks.
The initial visit is either $119 or your insurance copay after you pay a monthly membership fee of $14.99 or $99 for an entire year.
For non-emergency medical care: Teladoc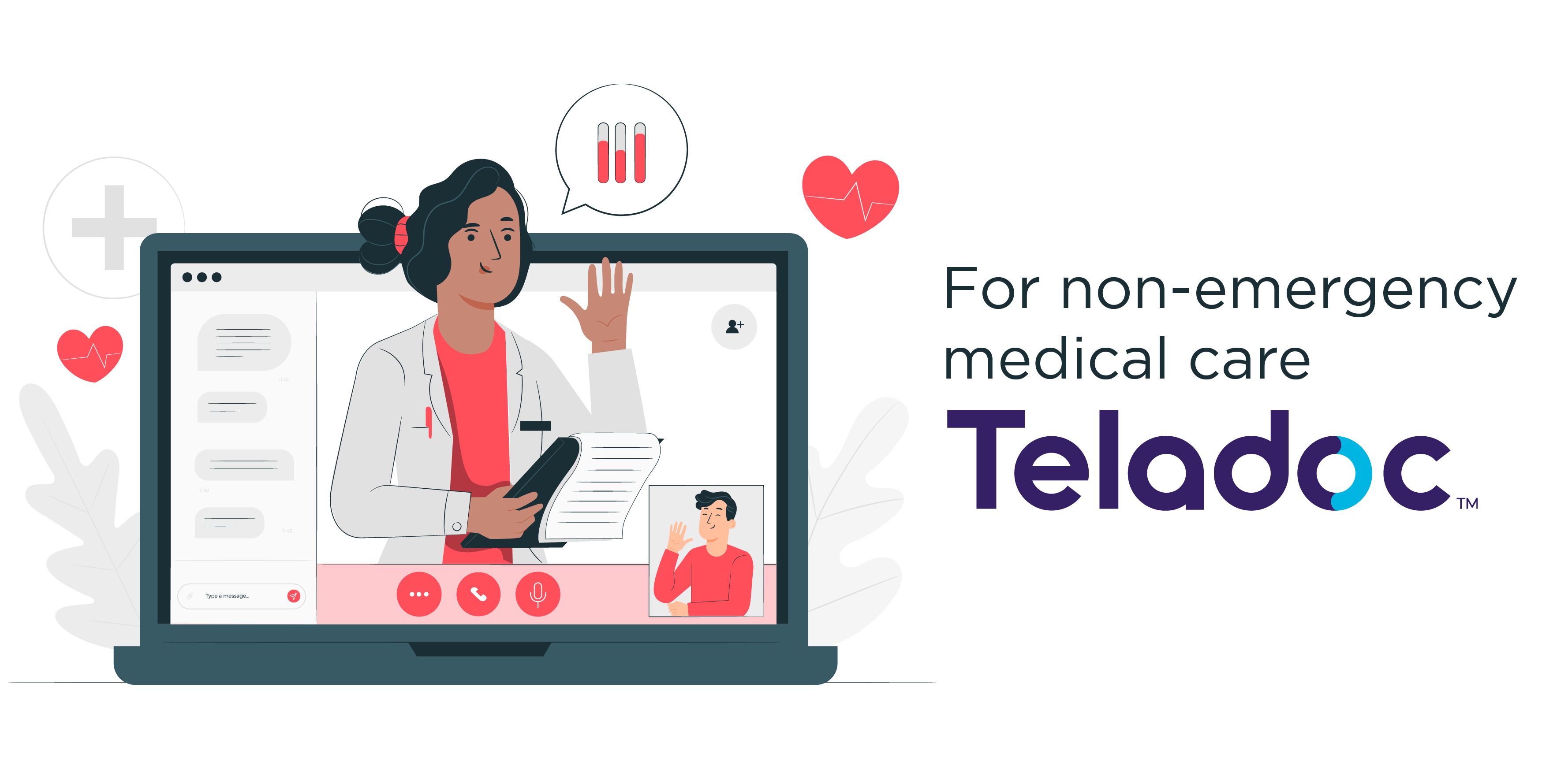 One of the first telehealth businesses in the US was Teladoc. Physicians and patients continue to rate the company very favorably.
General medical visits are as low as $0 with insurance and $75 without insurance. The price depends on your insurance plan and the medical services you require.
Several medical services are provided by Teladoc
Children's services

Non-emergency health problems

Dermatological issues

Consultations for mental health issues like depression

Treatment of substance use disorders

Sexual health advice sessions.
Additionally, Teladoc doctors can review lab findings or write prescriptions for you to take to the pharmacy. Your primary care doctor can request lab tests, imaging tests, vaccines, and referrals.
Best Telemedicine provider for prompt, dependable service: MeMD
It's easy to register an account on MeMD. Once your account is set up, you can communicate with a doctor or nurse practitioner through a webcam.
You are not required to pay a separate consultation fee if you and your healthcare provider discuss more than one symptom or condition during a visit.
MeMD cannot be used to order lab tests, although medical professionals can address queries regarding a previous lab report.
The medical professionals at MeMD can also send any necessary medications to the pharmacy of your choice.
Men's and women's health appointments cost $67, and urgent care treatments cost the same. Up to $85 can be spent on one talk therapy session.
An initial 45-minute session with a psychiatrist costs $229. Follow-up sessions cost $99 and are used to "manage meds and evaluate progress." On their website, it's unclear whether you need a reference to schedule a psychiatry visit.
Best Telemedicine supplier for dependable care: HealthTap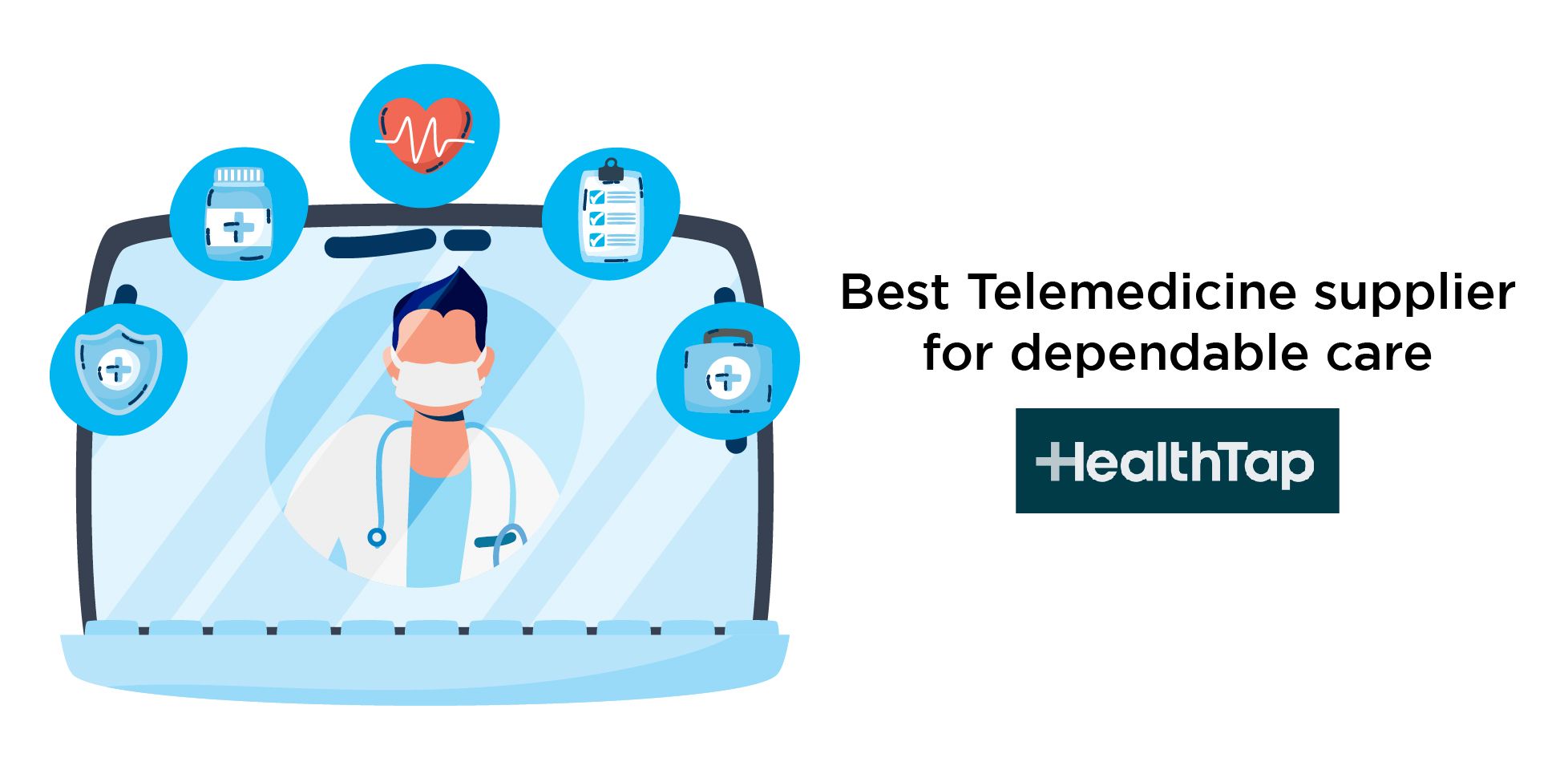 90,000 U.S.-licensed doctors, according to HealthTap, are available to respond to your health-related queries. Doctors can be reached by text message or video chat.
Additionally, they can prescribe or refill medications and order lab testing.
Through memberships, users can receive specialized telemedicine care, including primary care, for $15 per month.
Notably, a free account can still use the automatic symptom checker and receive tailored responses to private health inquiries within a day.
The best Telemedicine provider for primary care: Amwell
The company Amwell, formerly known as American Well, was created by two doctors' brothers. They sought to lower basic healthcare costs and eliminate constraints like time, mobility, and distance.
You can find a doctor through Amwell's mobile application, accessible on iPhone and Android, and their website.
You get matched with doctors in your state when using the program. Depending on the appointment type, the price is $79 without insurance for urgent care appointments.
Amwell offers a wide range of other video medical services in addition to urgent care and general medical inquiries, including:
renowned therapy psychiatry support for breastfeeding

dietary guidance

pediatrics

Second thoughts on women's health
The complete Telemedicine provider: PlushCare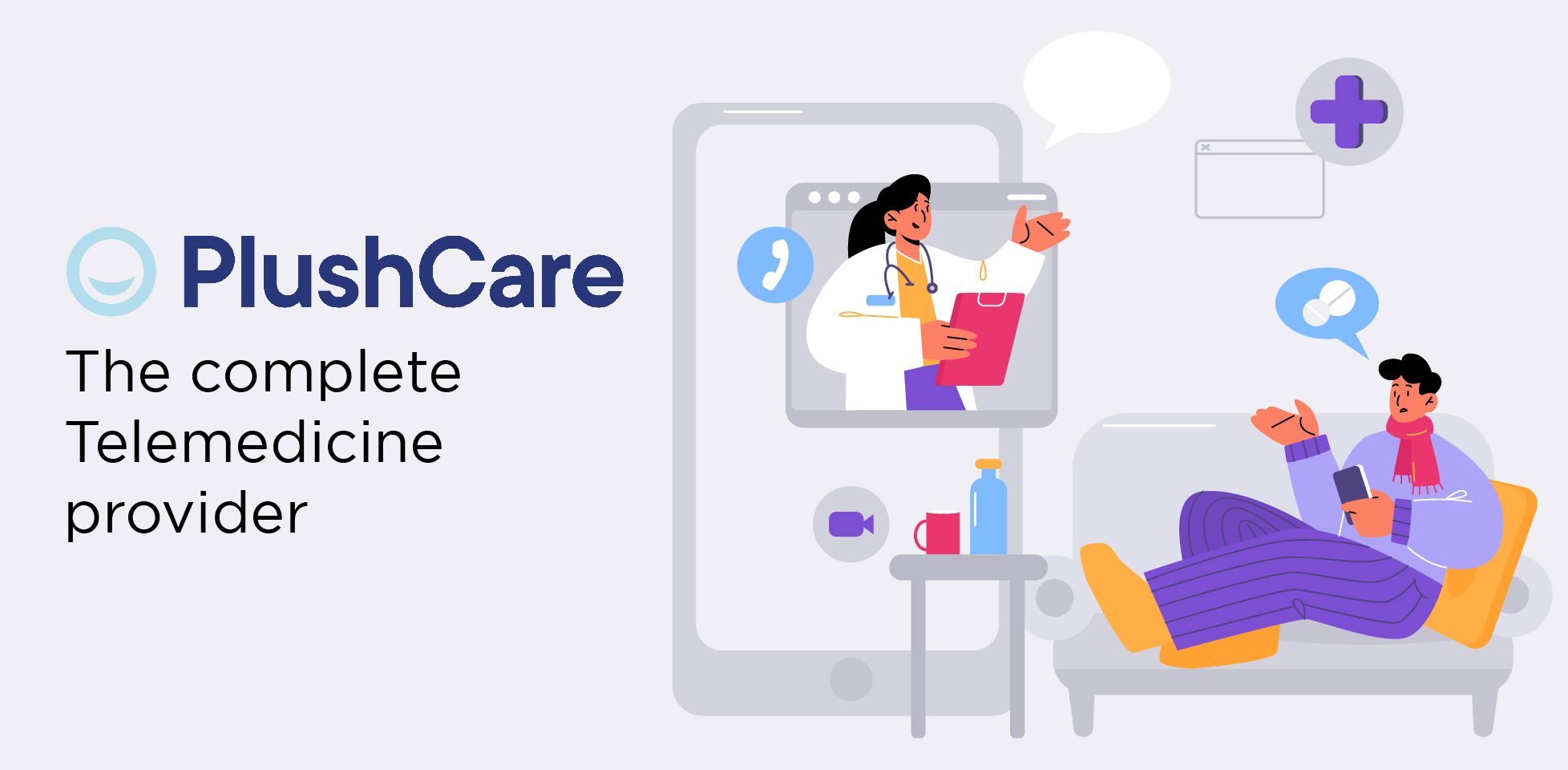 In 2009, MDLive was established. The business is constantly forming alliances with American healthcare systems.
Visits to the urgent care center cost $82, or maybe even less, depending on your insurance. The same is true for psychotherapy at $108 and dermatology at $95. Initial psychiatric visits cost $284, and subsequent visits cost $108. All appointments, including those for behavioral health, are covered by insurance. Therefore, the prices will vary depending on your policy.
Board-certified doctors and other medical specialists are accessible round-the-clock through phone or online video. They can assist in providing information about non-emergency medical conditions, such as:
allergies

infections of the urinary tract (UTIs)

headaches

rashes\sfever

There are also mental health professionals on hand.
Takeaway
There are various affordable and free healthcare options accessible if you want to reduce your healthcare costs or do not have health insurance.
With insurance, some of the telemedicine services described above, including Teledoc and LiveHealth Online, may be free. Medical care and information are now simpler than ever, thanks to telemedicine.
Additionally, it may be a more inexpensive option for those without insurance. So why are you still waiting? Visit a few of the telemedicine businesses mentioned above right now.