"There is a fever pitch of excitement in our industry, and we are truly grateful to be able to lead the charge in transforming the grocery e-commerce landscape." Apoorva Mehta, Founder and CEO of Instacart, quoted while talking about the booming sector. Instacart is one of the leading grocery delivery apps among customers! Do you want to create an app like Instacart? Do you want to earn a name in the market and profit by making customers happy? If you do, you have reached the right place! We are here to tell you everything about grocery delivery services and Instacart Clone. Let us first understand why creating an Instacart Clone essential for your e-commerce store. If you want to build an application for customers, you can Start from the ground and figure out the necessary programs, features, framework, etc. This concerned procedure will take enormous time and effort. Or, consider creating an Instacart Clone. You can have an app similar to Instacart and launch yourself in the market to gain a positive outcome. This blog will explain why building an Instacart Clone is advantageous for your business!
What is Instacart?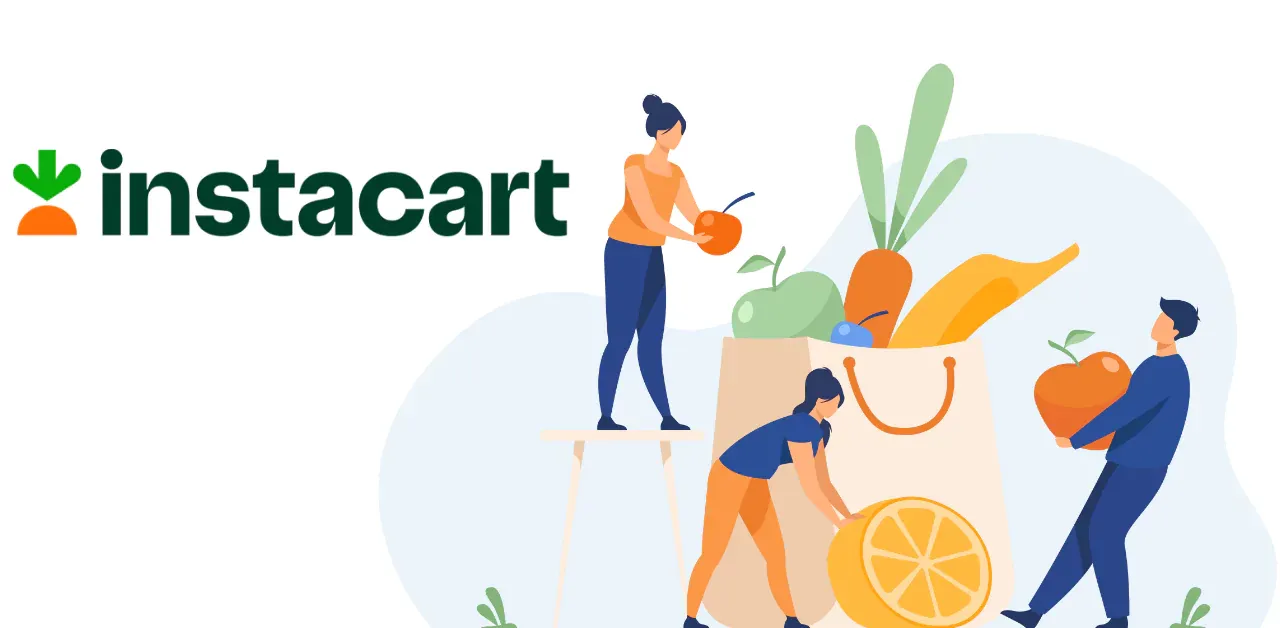 Instacart is an American retail company. It picks up and delivers groceries as per customer demand. People can access Instacart via their phones, laptops, and other devices. Instacart operates through its website and application. We will talk about the Instacart scope here. Instacart started as a grocery delivery service in 2012 and has been expanding since! The company has its headquarters in San Francisco, California, U.S. Instacart had its seed investment amount of $2.3 million in October 2012. The company estimated $220 million by 2014. Instacart has a yearly revenue of $1.8 billion as of 2021. (Zippia) Instacart has 9.6 million active users, and most users love ordering groceries from the website and Instacart Application! Do you want to know why customers love Instacart?
Instacart offers its customers a variety of services. Here is a list of a few of them.
Instacart offers an optional membership of $99/year or $9.99/month.
Instacart asks for a nominal service fee of 5%. The minimum service fee is $2.
Delivery is free for customers with the membership.
If customers don't have a membership with Instacart, they have to pay $3.99 for delivery. This delivery amount is less than other grocery delivery stores and online services.
Instacart offers same-day delivery for customers in a rush.
Instacart Clone- What is it, and how can it help my business?
Instacart Clone is an application with similar features to Instacart. Any grocery delivery service store, website, or app aims to become a convenience for its customers. Your Instacart Clone becomes a savior for the users! You can deliver groceries to the customer's doorstep and become their heroes!! With the increasing popularity of this grocery delivery app, Instacart's future looks bright. Provide an alternative to your customers by building an Instacart Clone. Instacart Clone's scope can be high if you have the appropriate features, leading customer service, and a plan of user reach.
7 Reasons why you should build an Instacart Clone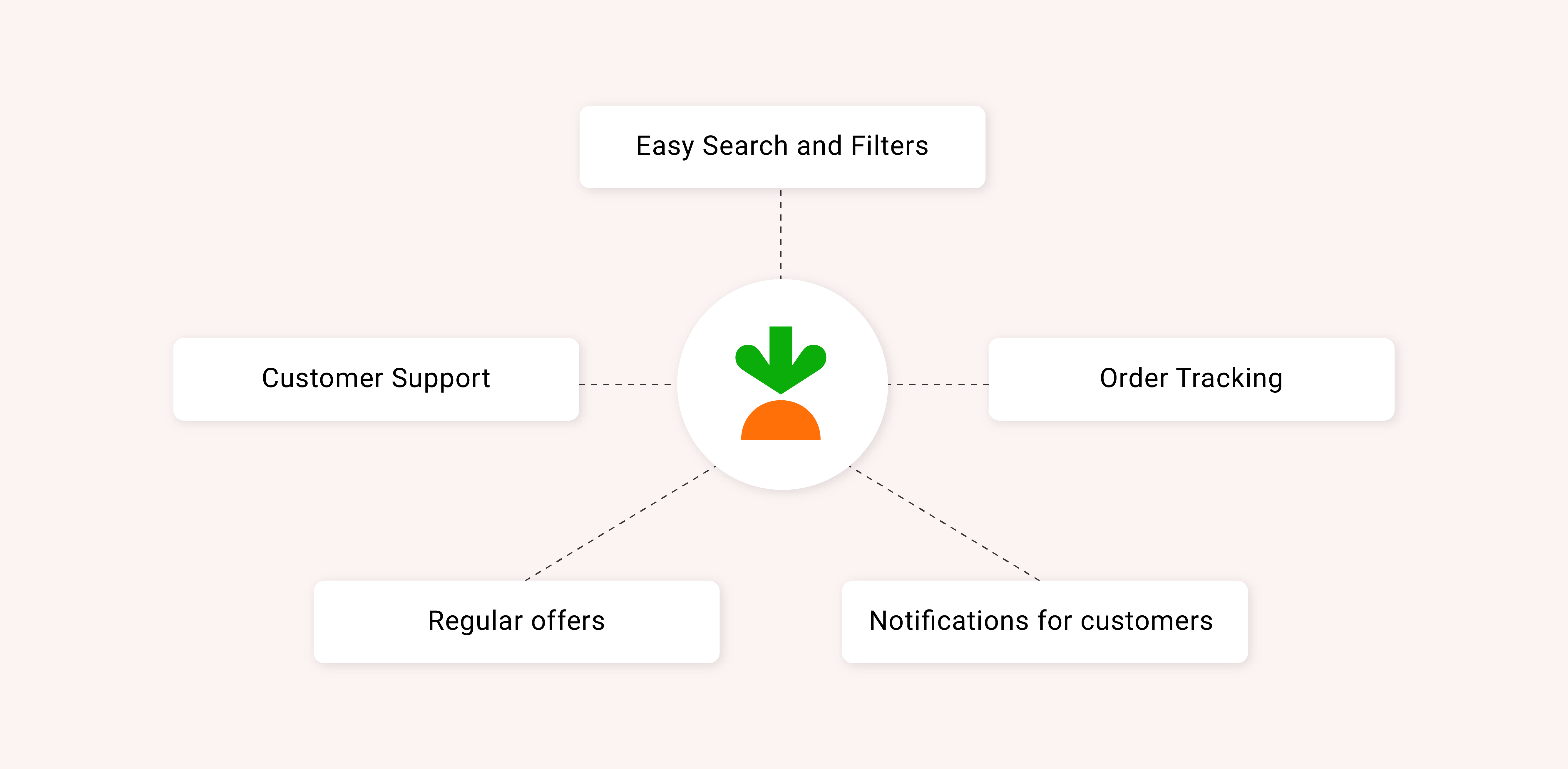 For an exceptional Instacart Clone Future, you must first understand the need to build an Instacart Clone. Here, we list seven reasons why creating an Instacart Clone will benefit your business.
Customer Demand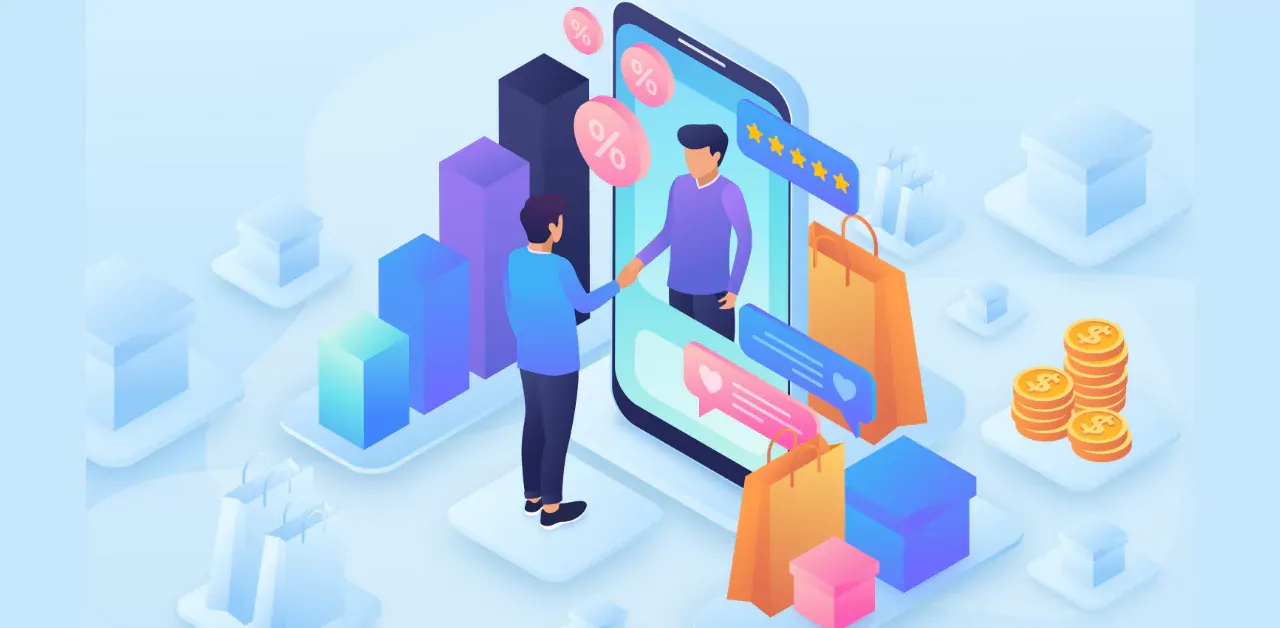 We all know that people prefer ordering services online. The e-commerce stores experience exponential growth in customers every day. People order every single thing online. Everything is available online, from food and clothes to alcohol and electronics. You name it, and an application for the same is there! Why do people order groceries online? There are two reasons for the above question.
People are busy and cannot find time to go to grocery stores to buy home utilities and supplies.
Customers find comfort in ordering online.
Why would someone want to ride to the store, wait in the billing queue and drive back home if they can receive services from home? As an application maker and business company, your work is to understand customer demand and incorporate it into an app. With the increasing need for online stores, the Instacart Clone scope is at its peak.
Suitable Time
Online shopping has become a trend for many in the past years. The offline market is at its edge. It won't be long before the stores and outlets turn into pick-up centers for online stores like Instacart. This is your time! You can revolutionalize the market with your strategy. Launching apps such as Instacart Clone would get maximum customer approach and bring impeccable profits!
Automation of Business
There is a simple theory behind the automation of any business. Business automation brings customer satisfaction. We all know that happy customers equal happy business and the ultimate profit chain. The Instacart Clone app will help automate the customer reach and query-solving procedure. If you can cater to your customers instantly, you can expect repeat buyers and profitable sales! As your business expands, automation would be necessary.
Online Popularity and Presence
In today's world, it is challenging to attract customers. Many e-commerce stores initiate their business online and are left behind in the fierce competition. But, if you create an app to bring delivery services to customers (Instacart Clone) and help them lift their weight of grocery shopping, you'll be on their ' favorite's list!'  Your Instacart Clone app would bring you popularity, online existence, and customer approach.
Discounts and Offers
Imagine that you own an offline store. Christmas is near, and you want to start giving offers and discounts to customers. You'll have to decorate, install banners, release advertisements, and add discount cards all over your store for the same. If you have an Instacart Clone app, you can make changes in the template and design of the app, and your work is over! With attractive designs and discounts, you can attract new customers and improve the user experience for repeated ones.
Access to data in Real Time
You can track the customer approach and sales patterns with your Instacart Clone app. You can create an Admin Panel and track progress. You will be able to analyze grocery products that customers buy in maximum and minimum amounts. Further, you can optimize your strategy and change retail and delivery partners per need.
Multiple Ways to Earn Money
There is not one way to earn with online delivery stores. Your income can be through multiple sources. We have a list of these money-making sources for you.
Commissions per order.
Additional Charges to cancel an order
Same-day delivery charges
Advertisement charges
Membership fees
Store recommendation charges (from sellers) You have various sources of income if your Instacart Clone app can gain a place in the market!
Looking toward the future
Are you still having doubts about building your Instacart Clone? Don't worry! We suggest you complete your research about grocery delivery apps. Perhaps, refer to more blogs by AppsRhino to get an idea about building an e-commerce app and Instacart Clone's future. Building an application is a lengthy procedure involving innumerable factors. You shall consider your needs, customer requirement, launch regions, partner stores, and available delivery services while making your Instacart Clone. If you decide to make an Instacart Clone, here are a few features you shall add.
Easy Search and Filters
Order Tracking
Notifications for customers
Customer Support (Live support or via chatbots- Use BotPenguin!)
Regular offers
Ability to mix products from different stores while placing orders AppsRhino is an application development platform.
You can create your next app for Android and iOS with our excellent team. Contact us today to know more! All the best for your app-making experience!!