Introduction
Every piece of code you have ever encountered in the form of apps, games, etc., has undergone several tests during the testing phase. You might ask why to go through such a process. Instead, launch your apps directly.
The truth is that you can not afford to roll out apps without checking them for errors, as a buggy app will tarnish your brand's reputation and cause you losses.
Do you have questions like how you can ensure that your app is perfect and sans errors? If yes, we have a solution for you.
All you need is a QA Engineer.
QA engineers do way more than just testing and debugging. They are the ones who supervise the app development process to ensure that the end product is exactly what clients want and what was agreed to before the process began.
And in their absence, your team might have difficulty developing a product or app easily. It isn't an exaggeration as a QA Engineer makes it appear that one person made the product or app masking the fact that different people worked on various aspects of a project.
If you are unsure about what a QA engineer does, stick around to find the answers and know why you should hire one soon!
What are QA engineers?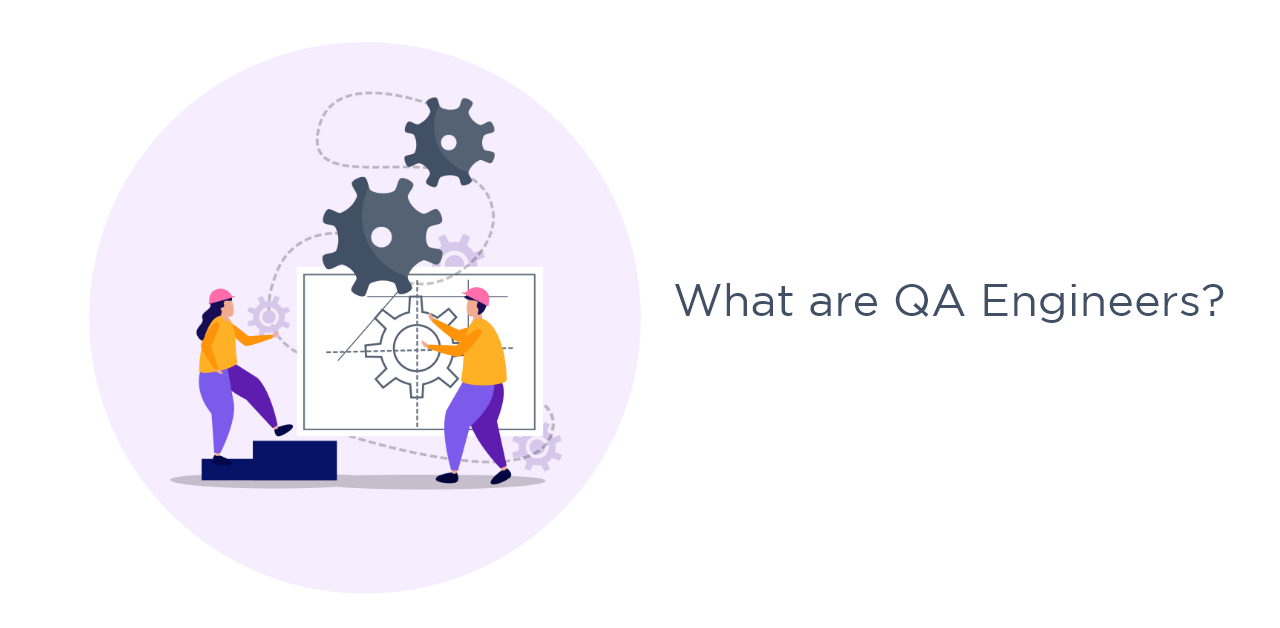 The onus of monitoring every phase of the software development process is on QA engineers. It means Quality Assurance engineers supervise the design, development, testing, debugging, and delivery processes to maintain the required quality standards of the software at every stage.
When we ensure that the desired quality standards are met at every stage of app development, we get a final product as envisioned by our clients.
Besides monitoring every phase of development, QA engineers also chalk out tests to verify that the developed software is free from all sorts of technical shortcomings. Generally, you will find QA engineers working in front of a system or an office analyzing information at hand, identifying errors, and documenting their findings.
Now that you know what Quality Assurance engineers are let us see their role in your app development's successful completion.
What is the role of QA engineers?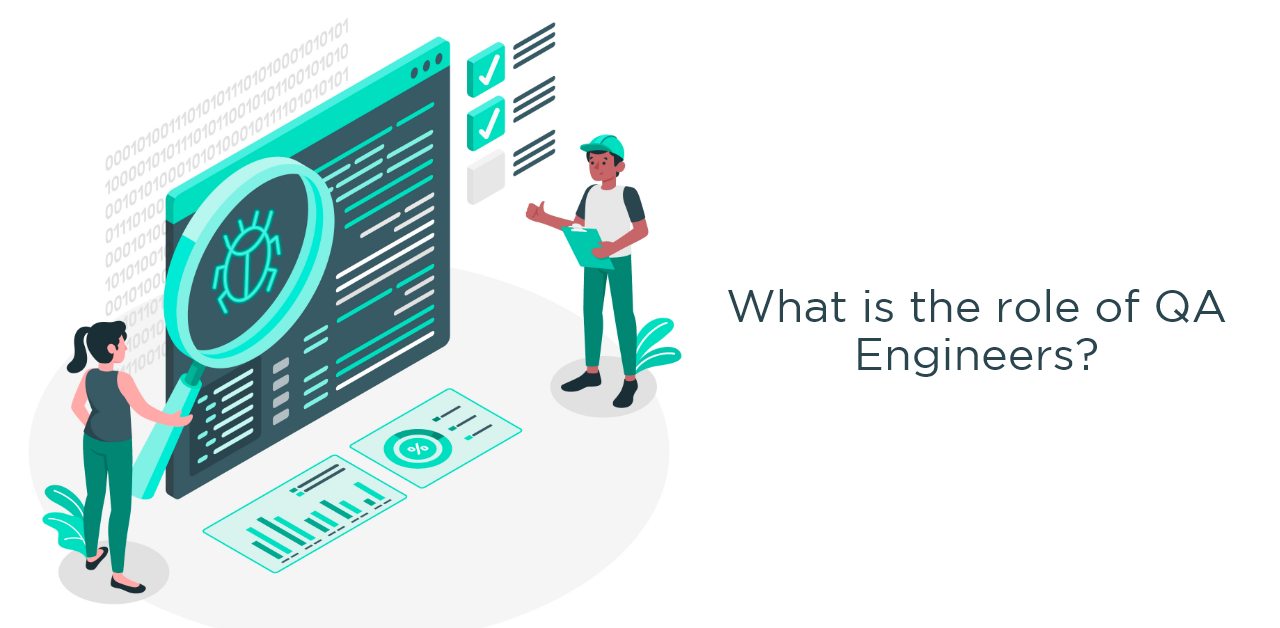 Typically, you will find Quality Assurance engineers working full-time in an office as they spend most of their time evaluating software for errors, coming up with changes, and ensuring that the software meets required quality standards.
Their job also demands that they prepare various test cases to check their software and document the findings as obtained.
However, Quality Assurance engineers' roles vary from industry to industry and the project they have to deal with. We mention the duties of QA engineers that they usually perform.
QA engineers develop standards and procedures for developers to adhere to.

They have to execute automated and manual test scripts.

A quality assurance engineer also codes and implements automated tests.

One of the critical roles of a Quality assurance engineer is that they need to interact with various stakeholders to comprehend and gain clarity regarding software requirements.

They must also keep abreast of the latest industry advancements, standards and regulations.

They have to keep track of quality metrics.

Your QA engineers must also analyze test results. Analyzing test results help them predict user behavior, identify errors and provide the right solutions to minimize issues.

Their responsibilities include verifying that the final product meets clients' requirements.

QA engineers work with product development and testing teams to ensure that you deliver projects timely.

Last but not least, all QA engineers scrutinize product features to suggest changes for their enhancements. These enhancements play a vital role in making them more user-friendly and efficient.
What are the Quality Assurance engineer's responsibilities?
Let us see what the responsibilities of a Quality Assurance Engineer below are:
They plan the entire process of testing.

The utmost duty of a Quality Assurance Engineer is to analyze and clarify requirements with a business analyst or a customer.

QA engineers must also identify problem areas and add those issues to a tracking system.

Quality assurance engineers also conduct functional testing.

This role also requires maintaining the test documentation.

Once the software's bugs are resolved, a quality assurance engineer needs to re-test the fixed defects.

QA engineers also keep tabs on the life cycle of errors.

A quality assurance engineer writes test cases and discusses fixes with concerned developers.

They also need to analyze testing and optimize the same.

QA engineers also analyze the teamwork processes to enhance these processes.
Why is quality assurance so crucial in the testing of your software apps?
Here we present why quality assurance is significant for your software applications.
Quality Assurance is a planned and systematic set of actions that aim to ensure that your app and processes are in harmony with the highest standards & clearly defined procedures and requirements.

It also covers the strategies that ensure procedures and standards are formed and followed throughout the development lifecycle.

Every app development process aims to comply with known standards, requirements, and procedures. The level of compliance is measured with the help of process monitoring, audits, product evaluation, and testing. All of these require you to take quality assurance seriously.
What are the important benefits of having QA engineers on your team?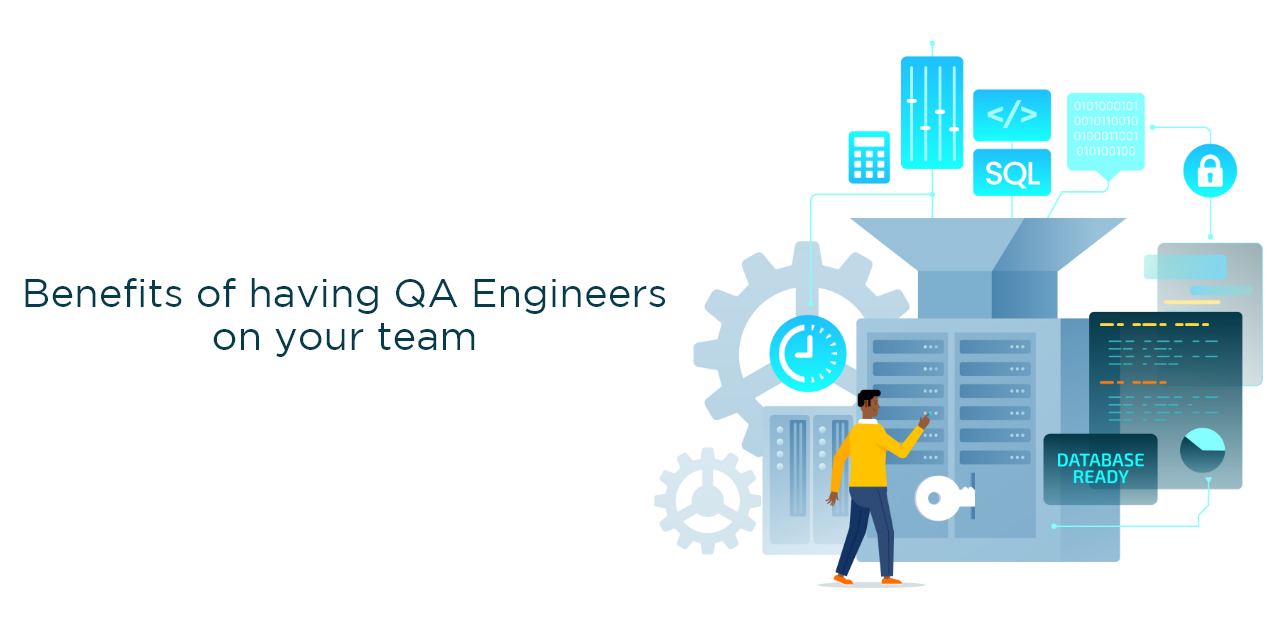 Do you want to know why hiring a software quality assurance engineer is necessary? Here we have the answer to your questions.
Helps you to save money in the long run
We all know it is very expensive and difficult to fix a bug that goes undetected in software for a long time. Also, a lousy software project can make you lose many paying clients.
Thus, hiring QA engineers ensures that your team detects bugs and errors before your product's launch, and you only give the sound product to your clients.
QA engineers ensure smooth user experience (UX)
Several rivals of yours today offer similar apps or products, and such a situation emphasizes giving your customers the best user experience. Thus, the need to provide people with the best user experience has created a demand for excellent QA engineers.
People who use an app that does not give them a good user experience get frustrated and tend to switch to a competitor. However, you can avoid such a situation by hiring a good software quality assurance engineer who constantly monitors and improves the user experience of your projects.
Fosters better relationships between you and your clients
The last reason why hiring QA engineers is crucial for your business is that they help you build better relationships with your clients. It is so as your clients are more likely to have confidence in you and your company when they learn that you have excellent QA engineers.
Thus, it creates a sense of trust in them that you as a company are making efforts to develop a successful product for them.
Conclusion
Launching a buggy app can tarnish your brand's reputation and undermine your venture. No one indeed cares how much effort you have put into your app development if the end product is not up to the mark. And therefore, you must ensure whatever you serve to your audience is flawless.
One way to ensure your apps are free from bugs is to use your QA team and let them test the app for errors. And once they greenlight your app, you can go ahead and launch it.
However, the question is, where can you find proficient Quality Assurance Engineers?
You can have excellent quality assurance engineers from AppsRhino at friendly prices. These professionals have been in this field for quite a good time now and know what to do to ensure that your final product is bug-free.
Contact AppsRhino today!