Introduction
In our hearts, Joget developers hold a special place!
The first thing you need to know is that they are tough to hire. Second, they're ridiculously good. However, do not believe you have already fallen victim to this trap.
Our experience hiring numerous developers each year has provided us with a cheat sheet for hiring good Joget developers.
Hiring a developer for your organization is always perplexing.
Our recruiters understand how difficult it can be to determine what skills you need to select someone who can deliver on what they promise.
So, here we are! Our comprehensive guide can help you hire Joget developers with ease!
What are you waiting for? Let's get into it!
A sneak peek at Joget development
Before we jump straight into the ways you can hire Joget developers, it's important to understand what Joget is all about!
Besides giving you an inside look at how Joget works and how it can help you kick-start your software development process, you will also get a complete explanation of why you should consider using Joget for your business.
Joget is a no-code/low-code application platform that speeds up and simplifies digital transformation.
This platform combines the best of workflow management, business process automation, and rapid application development.
Joget is visual and web-based. It allows business users, non-coders, and coders to build enterprise applications for customer management, operational excellence, business process management, and administration.
Joget's agile environment enables business users and developers to collaborate to build out-of-the-box enterprise apps.
As a result of the platform's dynamic plugin architecture, Joget developers can extend its features and functionalities or build additional plugins to integrate it with other systems.
With that being said, let us now look at the numerous ways of hiring Joget developers!
Easy-Peasy ways of hiring Joget developers!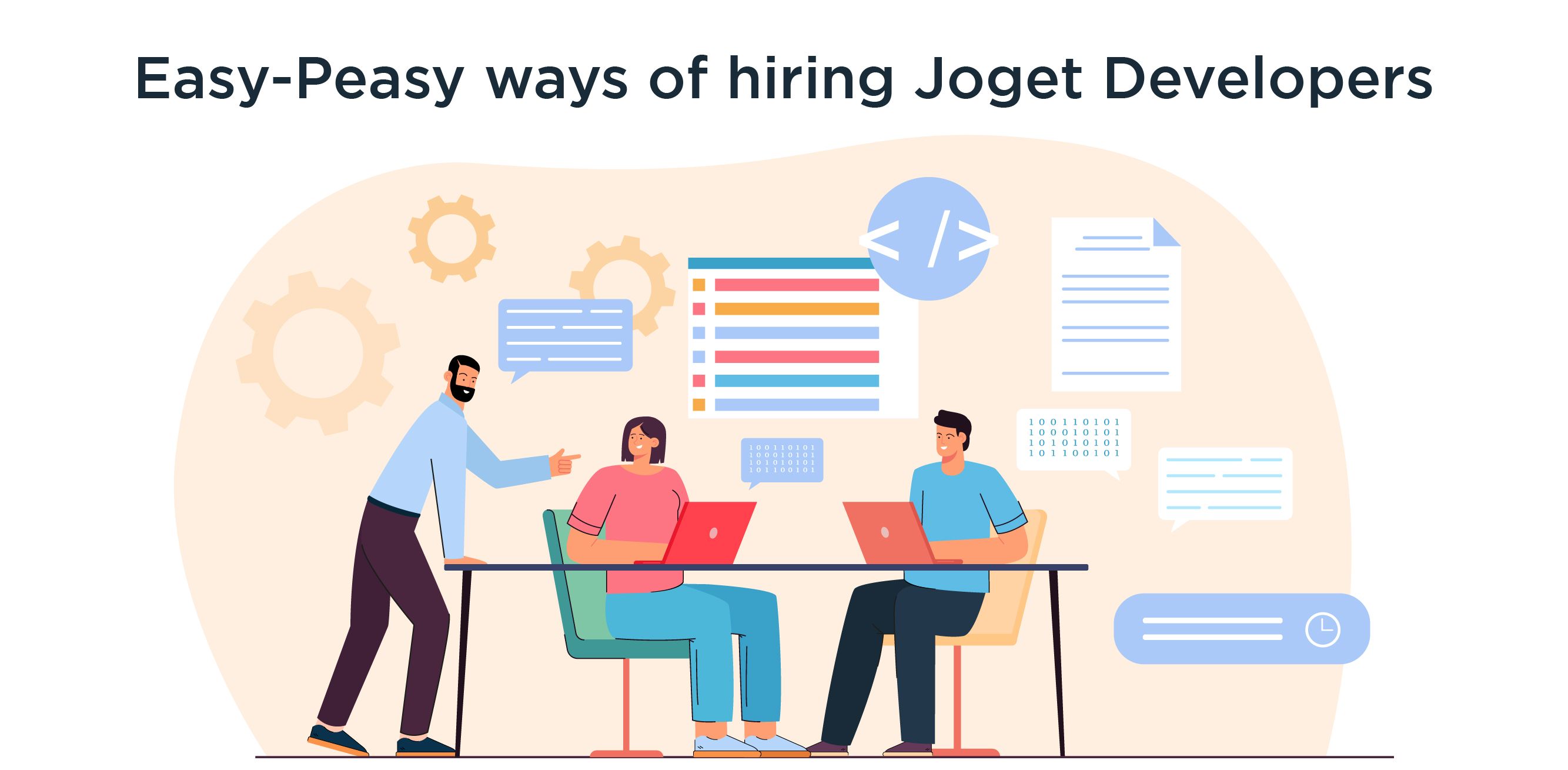 "Patience is bitter, but its fruit is sweet."—we are sure you've heard of this adage.
We have finally reached the most anticipated topic of our blog, and we appreciate your patience.
10 points to Gryffindor!
Okay, so back to the point.
Here we have listed the top 4 ways to hire Joget developers. Keep reading!
1. Outsourcing
The first on our list is—Outsourcing!
There was a rapid growth in the popularity of IT outsourcing services among decision-makers.
The question is, what does it entail?
You can hire Joget developers anywhere in the world through an outsourcing software development firm.
They work remotely on your project from the company's office. The cost of office rent, sickness and holidays, taxes, etc., is, thus, eliminated. The above does not incur any additional costs.
Outsourcing allows you to resize your development team based on the size of your project.
There are innumerable benefits to outsourcing.
Unlike freelancers who have never communicated, outsourcing teams work together as a unit.
Nevertheless, AppsRhino should be your #1 choice if you are looking to hire Joget developers remotely!
The AppsRhino outsourcing platform offers the possibility of hiring a dedicated Joget developer on an hourly or project basis.
In addition to providing clients with the best software development services, this firm excels at agile development strategies.
We also provide continuous support to all our customers as an added benefit!
2. Freelancing websites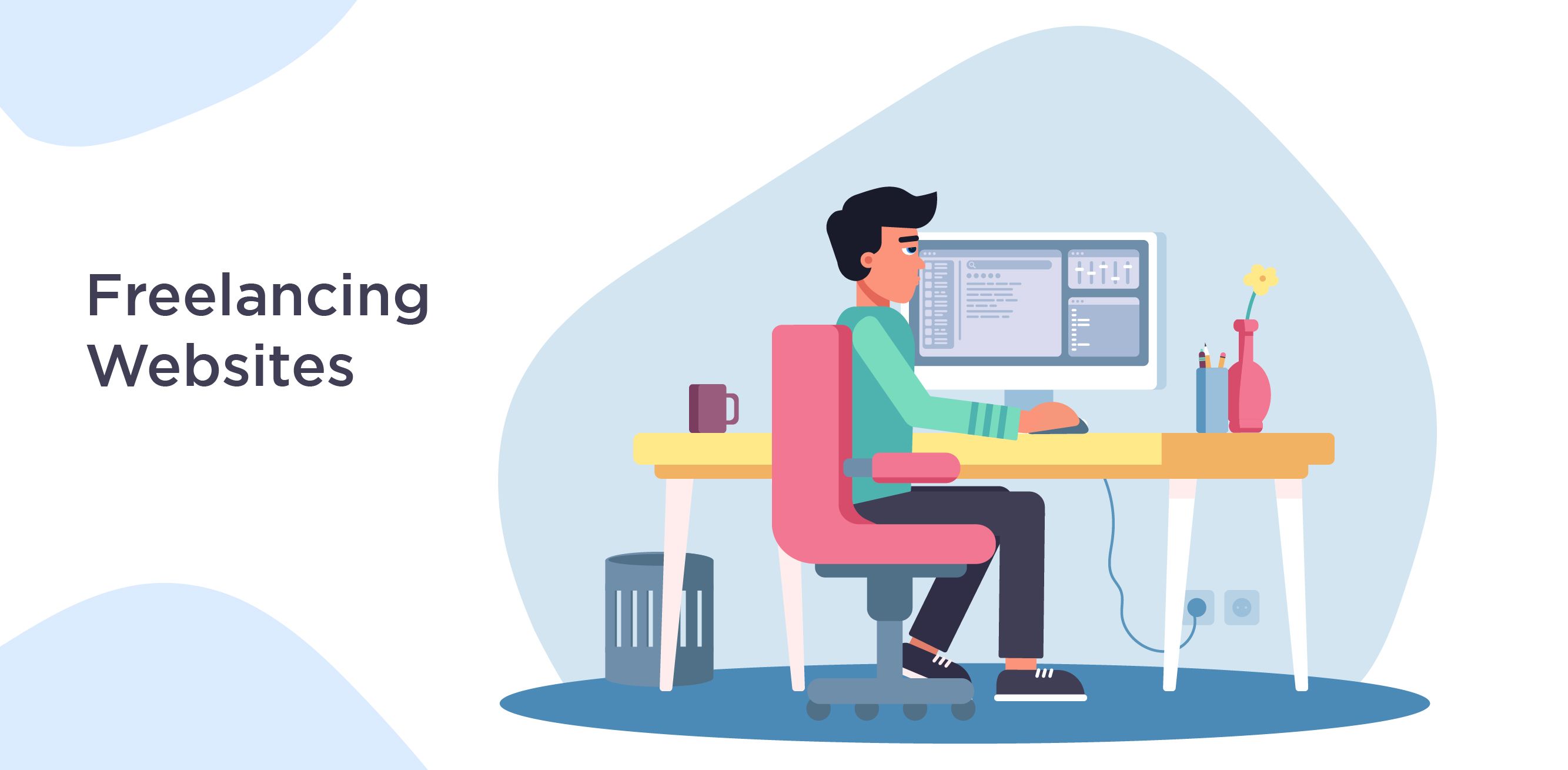 Compared to other options, hiring a freelance Joget developer is more cost-effective.
Job recruiters can search freelancing websites for Joget developers and contact them about any openings at their organizations.
Nonetheless, you will encounter more communication issues the more freelancers you hire. Besides the slow development process and possible bugs, the final product may also contain bugs.
Creditability is one of the significant drawbacks of freelancers. Many freelancers work across time zones, which complicates managing their schedules.
As a result, freelancers tend to abandon projects without warning, almost without exception.
Having to deal with this is a nightmare for product owners.
3. IT Providers
In light of the fact that certain freelancers can result in stress, it may be helpful for a recruiter to adopt this approach.
Recruiters can, therefore, hire Joget developers who will handle all needs quickly and efficiently with the help of IT providers.
4. Social Media Platforms
Last but not least—Social Media.
The tech communities on every social media platform are full of enthusiastic Joget developers who can make a product look and function its best.
You mustn't skip browsing through the various social media platforms with a hawk eye!
So, why should you hire Joget developers?
Now that we have covered recruiting Joget developers, a few straightforward yet essential questions arise—why should you hire them? Apart from providing software development and IT services, what benefits will they bring to your company?
Don't worry. We've got you covered!
Take a look at the key benefits of using Joget for your projects:
1. Visual Application Development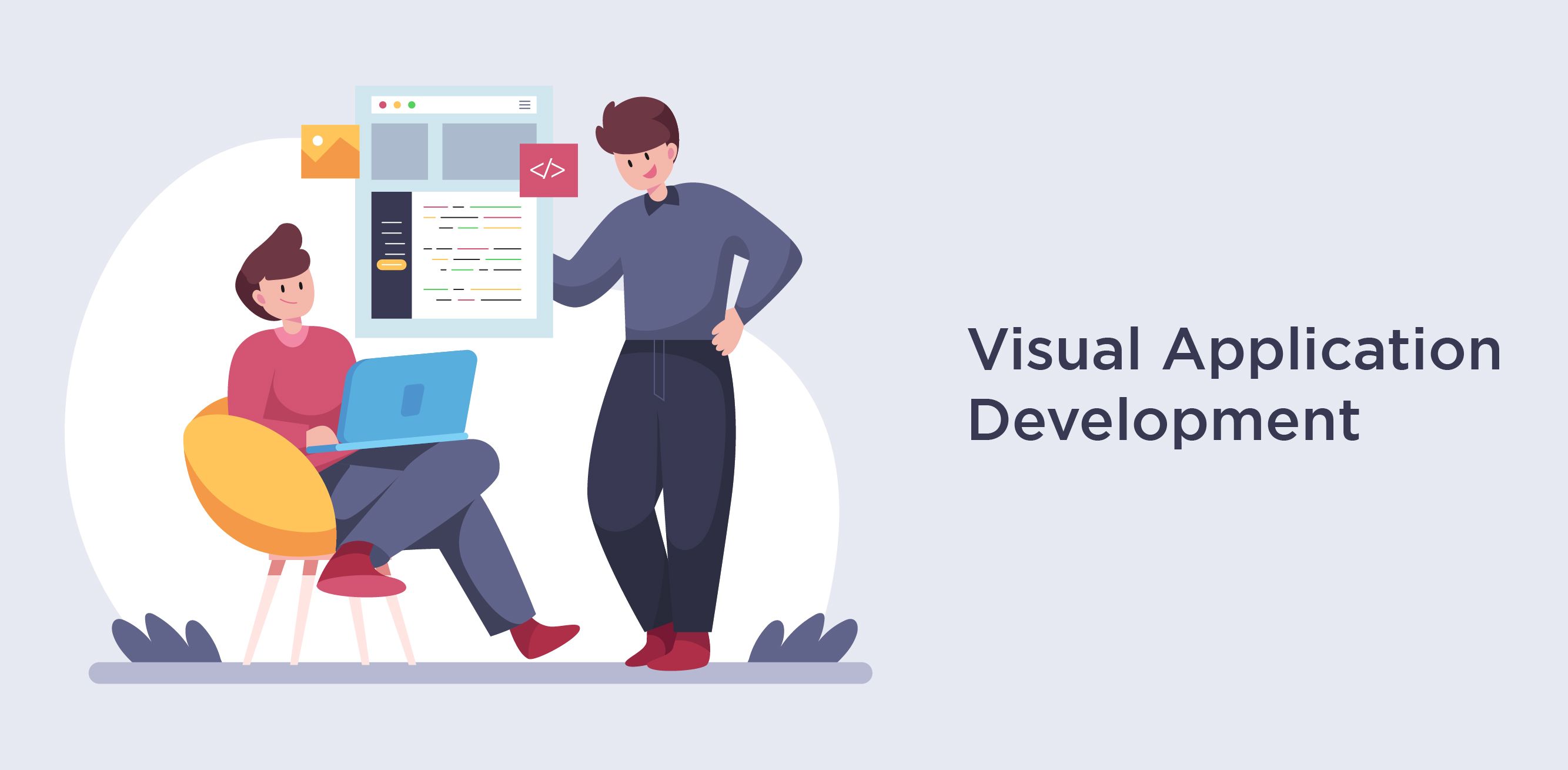 With Joget, users can create full-featured apps quickly using a wizard-style interface.
The platform fosters collaboration by bridging the gap between business users and IT developers.
2. Time to Market
It is possible to build custom applications tailored to an organization's requirements in a concise period of time, thereby reducing time to market.
This facilitates easier long-term maintenance of apps, regardless of changes in teams and personnel.
Joget Marketplace provides ready-made apps and plugins to speed up the time to market further.
3. Mobility
With Joget, users can access apps on the go.
Platform-based apps are automatically incorporated with PWA (Progressive Web Apps) functionality.
With features like adding to the home screen, offline support, push notifications, and more,
PWA-compliant Joget apps offer a similar experience to native mobile apps.
4. Integration & Extensibility
Dynamic plugin architecture allows the platform to be fully extended.
In all areas of functionality, including processes, forms, and user interfaces, plugins can be custom-built or downloaded from the Joget Marketplace.
Additionally, the platform provides APIs for integrating with external systems.
5. Open Platform
Joget supports many different deployment options according to requirements as an open platform.
Joget can work with different operating systems, application servers, and databases (such as MySQL, Oracle, and Microsoft SQL Server).
With Joget, you can install the platform on-premises, cluster it, or deploy it in the cloud with Docker or OpenShift.
A hosted platform on the cloud is available via Joget DX On-Demand as an Application Platform as a Service (aPaaS).
What skills must you look for when hiring Joget developers?
Phew! We're almost at the end of the blog. Nevertheless, it's not over until it's over, right?
Here are the top 10 skills recruiters must test for while hiring Joget developers:
Joget DX

Java

Javascript

CSS

jQuery

JSON API

Verbal communication

Time management

Problem-solving

Collaboration
In a nutshell…
Goodbyes are hard. Nevertheless, this is where we part.
We hope this blog gave you a thorough walk-through of hiring Joget developers.
Once again, we remind you that AppsRhino is the best outsourcing company for recruiting competent developers for all your projects. We promise that you'd never be disappointed!
For more information, make sure to visit our website. We are just a call away from turning your dream software development into a reality!
Well then, adios amigo. May the force of Joget be with you!