Introduction
While SQL databases are widely used, NoSQL databases, too, have several use cases. MongoDB, a NoSQL database, provides greater flexibility and is less expensive. If you have a large amount of unpredictability in your data, you should hire a MongoDB developer.
With data growing exponentially each year, it may appear impossible to store, process, and analyze everything. A knowledgeable MongoDB developer can assist you with this. But how do you proceed with finding a good MongoDB developer?
You come to AppsRhino!
AppsRhino provides a variety of models for hiring MongoDB developers who specialize in code, design, and development, as well as application deployment within architecture. You can improve the scalability and flexibility of your database with our MongoDB development services. Hire a MongoDB developer from AppsRhino for exceptional database and backend solutions.
Hiring a mongo DB developer is now easy! Here's how
Hire a Mongo DB developer with AppsRhino
MongoDB is a document-oriented, open-source database designed with developer scalability and agility in mind. Instead of tables, MongoDB stores data in a relational database. MongoDB is a strong platform for developing unique applications with a wide range of functionality and flexibility.
However, MongoDB is an area where skilled professionals are in short supply in the IT industry, making it difficult for businesses to find the ideal MongoDB developers. However, you should not be concerned because AppsRhino has the best MongoDB developers on its development team who you can hire.
Here's how
You send us your requirements and project brief so that we can shortlist candidates accordingly

You choose the hiring model you prefer. This includes full-time, part-time, per-project, and per hour.

We screen the candidates based on your requirements, budget, and hiring model.

We will send you the list of selected candidates along with their resumes.

You choose the candidates you would want to interview further.

We help you connect with the candidates. You can interview them and negotiate on the pay scale if needed.

You can then decide and finalize the candidate(s) of your choice.

You start with your dream project!
Note: If you face any issues with your chosen developer, you can ask for a replacement or an addition to your team. Apart from hiring a single mongo DB developer, you can also outsource our team of developers and project managers to better complete your mongo DB project on time.
You can trust AppsRhino- Here's Why
A skilled development team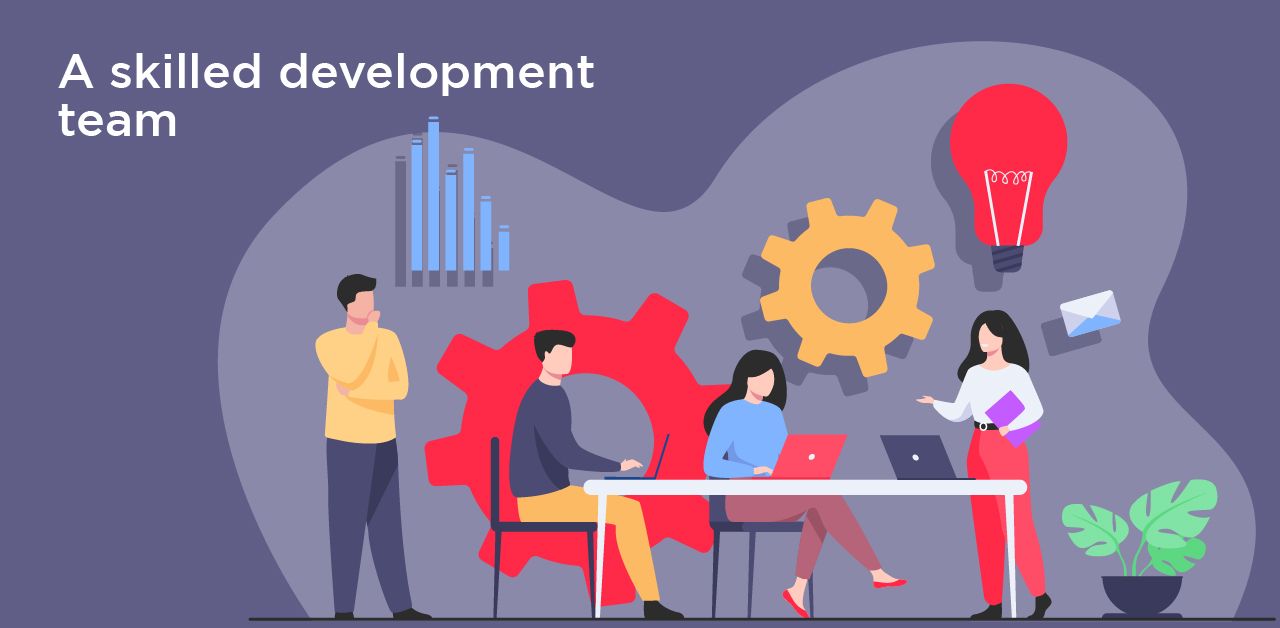 We have a dedicated team of developers who work tirelessly to provide you with the best MongoDB solutions. You can select from a large pool of qualified developers to work on your project.
Quick turnaround
We don't waste your time and get to work on the project. You do not need to engage in lengthy debates or arguments.
Inexpensive services
When you hire developers from us (or our team), you can be sure that you are getting the best deal in the industry. Furthermore, there are no hidden fees that you will be made aware of at a later date.
Specialization in MongoDB
Working on MongoDB has been our developers' core competency, so the solutions we provide are far more reliable than anyone else in the industry.
New technologies
We keep our developers up to date on the most recent technological advancements. You will consistently outperform and be one step ahead of the competition if you get your work done by us.
Conclusion
You should use the best MongoDB development services to create a more responsive and performant application. AppsRhino provides unrivaled MongoDB Development Services to create the database for your application and ensure smooth data transfer to and from your application.
We have professionals who are adaptable enough to meet your specific business needs while also providing satisfactory service. AppsRhino's MongoDB developers are constantly striving to create world-class products by leveraging their years of experience in delivering exceptional business solutions.
Our team assists you in developing high-performance and data-handling applications using MongoDB and NoSQL tools.
Hire a professional MongoDB developer to build exclusive and innovative products and deliver exceptional business solutions using flexible-hiring models that align with your business needs.
Contact us today!