Shopify is an e-commerce platform. It enables merchants to set up an online store and sell their products for a monthly subscription fee. Shopify's business model is called 'Software as a Service.' However, in 2018, Shopify received more than half of its revenue from another source, labeled "Merchant Solutions."
According to Shopify, this is part of its objective of improving commerce for all and assisting entrepreneurs of all sizes in attaining their full company potential. So, let's take a look at Shopify's business model.
How does Shopify work?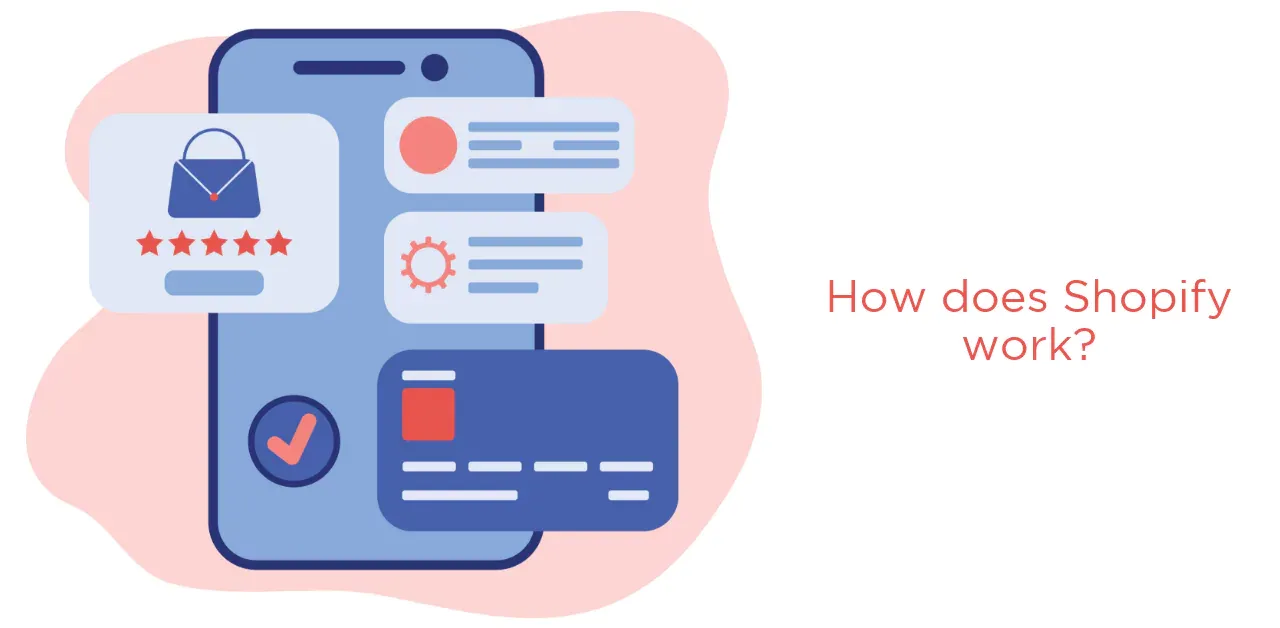 Shopify advertises its platform as a cloud-based system with scalability, dependability, security, and high performance for multiple users. A 14-day free trial is an initial step for a new merchant who wishes to sign up for the platform. They merely need to supply contact information and answer a few questions about the company to do so. Inserting card data has not yet been requested. During this time, the plan is to test all accessible elements, such as marketing campaigns, store designs, and applications, to determine what is required for the endeavor.
After 14 days, the user can select the best plan for their needs, create a final layout for their store, and include all of their products. They will also be able to choose which extensions and applications will be included in their package (there are more than 1,500 options). It applies to the ordinary user, who can choose from three subscription options. Because the case is distinct, the Shopify Plus merchant modifies their entire e-commerce procedure through the platform's service.
Shopify's Advantages and disadvantages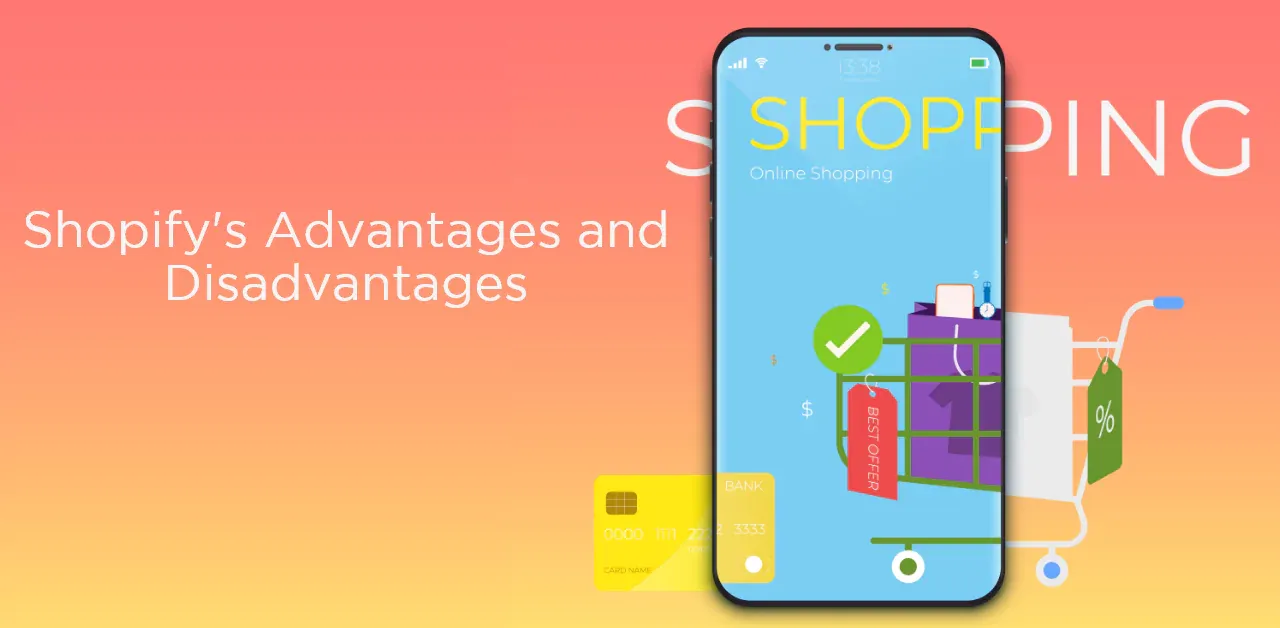 User-friendly
To begin with, Shopify is simple to use. It is incredibly user-friendly, with a basic design and edition. Customers can set up and operate their stores independently without needing assistance or prior technical skills.
Layout options
There is also a decent selection of themes to use as a store layout. They are all responsive and will adapt to any device. There are also paid themes available for individuals that require more features.
The reputation of the brand
Furthermore, one of Shopify's value propositions is its own reputation identity. As a leader in e-commerce solutions, the brand has one of the most well-known and recognized names in the business, particularly in the North American market.
Innovation
Another advantage is that it invests in technology and innovation. Shopify develops novel solutions for its online platform using its technology and team.
Costs
Finally, the pricing is a disadvantage for the regular client sector. The initial costs are relatively modest, as the first subscription plan costs only 29 dollars each month. Add-ons, on the other hand, are rather pricey. Many sophisticated features are missing from the primary and intermediate goals. And adding just three extra services, for example, tends to triple the monthly expense.
How does Shopify generate revenue?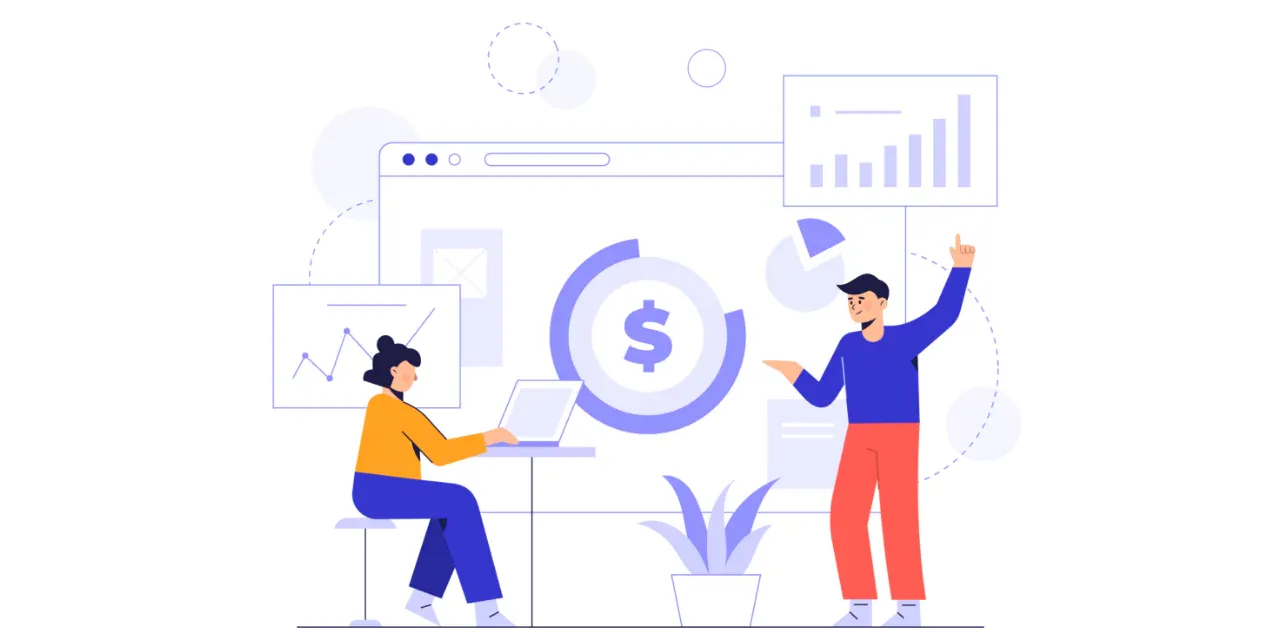 Shopify generates revenue from two sources: a monthly subscription component known as subscription solutions and a merchant success-based component known as merchant solutions. Let's go over each revenue stream in detail to see how Shopify produces such a large amount of money:
Subscription Solutions:
Shopify makes money through subscription solutions by selling subscriptions to its platform, including variable platform fees, selling subscriptions to its POS Pro product, selling themes, selling apps, and registering domain names.
Shopify has three subscription levels for retailers that are designed to fulfill the demands of current and future merchants. Offering different service and pricing tiers enables entrepreneurs to scale without leaving the Shopify platform: as merchants upgrade to higher-priced solutions, they gain access to more sophisticated capabilities.
Shopify also has a 'Lite' service option that allows website owners to add a Shopify store to their existing web properties. The monthly fee for the plan is $9. For larger companies like Budweiser, Tesla, or The Economist, a more complex package like Shopify Plus, which starts at $2,000, is available.
The majority of retailers use Shopify's Basic and Shopify plans. Among the 14,000 Shopify Plus merchants using its commerce solution are Allbirds, Gymshark, Heinz, Tupperware, FTD, Netflix, and FIGS.
Shopify updated its revenue-sharing arrangement with app and theme developer partners in 2021 to offer a 0% revenue share on the first million dollars they make annually on the Shopify App Store to recruit the finest developers in the world. After the first $1 million in earnings, app and theme developers pay a 15 percent revenue share.
Merchant Solutions:
Shopify provides various merchant solutions to supplement those supplied through a subscription to handle the range of capabilities merchants often demand, such as receiving payments, shipping, fulfillment, and securing working capital.
Let's look at how Shopify makes money through various merchant options.
Shopify Payments: Payment processing fees and currency conversion fees from Shopify Payments, Shopify's payment gateway, are the primary sources of revenue for Shopify in merchant solutions. Shopify charges merchants 2.4 percent -2.9 percent of the GMV of the transaction, depending on the membership plan.
Advertising: They come up when merchants click on the apps featured by Shopify App Store partners.
Shopify Capital: Merchants can use Shopify Capital to get loans and cash advances to help their businesses expand. The highest amount a store owner can borrow is $2 million. The cash advance must be repaid within 12 months. The loan is subject to a fixed borrowing cost charged by Shopify Capital. The fixed borrowing cost is the fee the user or merchant pays to secure a loan. The merchant pays Shopify Capital a portion of daily sales revenue to repay the loan until the entire remit is received.
Shopify Shipping enables merchants to manage their shipments through Shopify's various shipping partners.
Shopify POS: Shopify's sales channel allows merchants to sell their products and receive payments in person in a physical or retail setting using a mobile device.
Shopify Email: Merchants may use this email marketing tool to manage their marketing campaigns. Shopify provides the service for free up to a point before charging merchants.
Competitors of Shopify
BigCommerce: Founded in 2009 in Sydney, Australia, BigCommerce provides Software to businesses to help them better manage their online and mobile storefronts, monitor and handle payment concerns, and more.
Salesforce: Salesforce is a cloud-based software corporation in San Francisco, California, providing customer management and sales tools. The Salesforce platform is a vastly improved interactive dashboard with numerous capabilities to help users with AI-generated insights, automated metric reports, and much more.
eComchain: It is a cloud-based company that operates on the B2B2C paradigm, which means it offers SaaS with an interactive dashboard to help businesses better manage their eCommerce transactions.
commercetools is a cloud-based platform that works with APIs to assist businesses in managing their eCommerce sales. It was founded in Munich, Germany. It operates globally, with offices in Europe, South Asia, and Australia.
SWOT Analysis of Shopify
Complete swot analysis of Shopify is provided below:
Shopify's Advantages
Simple Installation: The platform features a straightforward, user-friendly interface without technical knowledge.
Customer service: Shopify has accessible and dependable customer service available 24/7, so you can contact them any time for assistance, questions, difficulties, or concerns.
Security: The platform includes secure, integrated capabilities for encrypting all data and protecting sensitive client and company information.
Weaknesses of Shopify
Ads are required: It is not uncommon for customers to encounter difficulties looking for customers after putting Shopify's platform on an online store. Most of the time, they'll need to pay for campaign commercials to start a snowball effect.
Setting up products: Despite its user-friendly interface, certain of its functionality, such as setting up a new product on an online store, can be a frustrating challenge. Error alerts relating to the product ID/SKU and inventory status can give the website admin a headache.
Shopify's Possibilities
Integrations with popular apps: Although it now interfaces effortlessly with a wide range of tools on the market, there is still much room to conquer. Integration with new and popular applications can help Shopify gain even more clients.
Threats to Shopify
High-level competition: Despite being one of the market's best tools of its kind, Shopify competes with massive corporations like Salesforce, which has fantastic platforms and a highly competent software engineering team.
Important takeaways
Shopify is a platform business model since it allows third-party merchants to sell their products on its cloud-based e-commerce platform.

The company's primary product is a subscription-based service.

The company's most popular plans are those priced under $50, but enterprise accounts also generate subscription revenues, which pay significantly greater fees than the ordinary Shopify tiers.

These enterprise accounts also have a better retention rate. They are more stable because they are typically signed on a yearly or multi-annual basis and account for most of the platform's gross merchandise sales.

In 2018, Shopify made the majority of its money (more than 55 percent) through merchant-related services, which is another income stream for the company. Don't be duped. That revenue stream consists of services (Shopify Payments, Capital, POS, and others) that enable Shopify to provide added value to its users, thereby increasing the value of its subscription plans.

As a result, when examining Shopify's core metrics (MRR and GMV), it is critical to interpreting the latter (GMV) as the input that enables the former (MRR) to expand over time.

Indeed, Shopify is willing to accept a higher cost of sales on its Merchandise Revenues, resulting in a lower profit margin, because it is a crucial aspect of the business that helps sustain and expand subscription-based revenues and client base.
Conclusion
Although the last pandemic was responsible for an extraordinary expansion of several digital enterprises, including Shopify, the board is concerned that the company may not be able to follow the development to the same degree that they did recently with the Covid-19 pandemic. Shopify must forge new avenues to continue evolving in the post-pandemic era.