Let's pretend there's a corporation that gives you free seeds so you can grow crops and profit. On the other hand, the exact corporation charges for extras like water, fertilizers, pesticides, etc.
Isn't that a clever freemium business model?
The business understands the fundamentals of farming. It earns your confidence by providing free seeds and capitalizes on your other farming requirements.
The WordPress Business model is just like that! It earns money in this way.
What is WordPress?
WordPress is a content management system used to power millions of websites worldwide. Matt Mullenweg invented the brand, which is utilized by two publishing platforms: wordpress.org and wordpress.com.
But, before we get into the WordPress Business Model and how WordPress makes money, it's vital to understand how the two platforms vary and who controls which.
Difference between WordPress.Com and WordPress.Org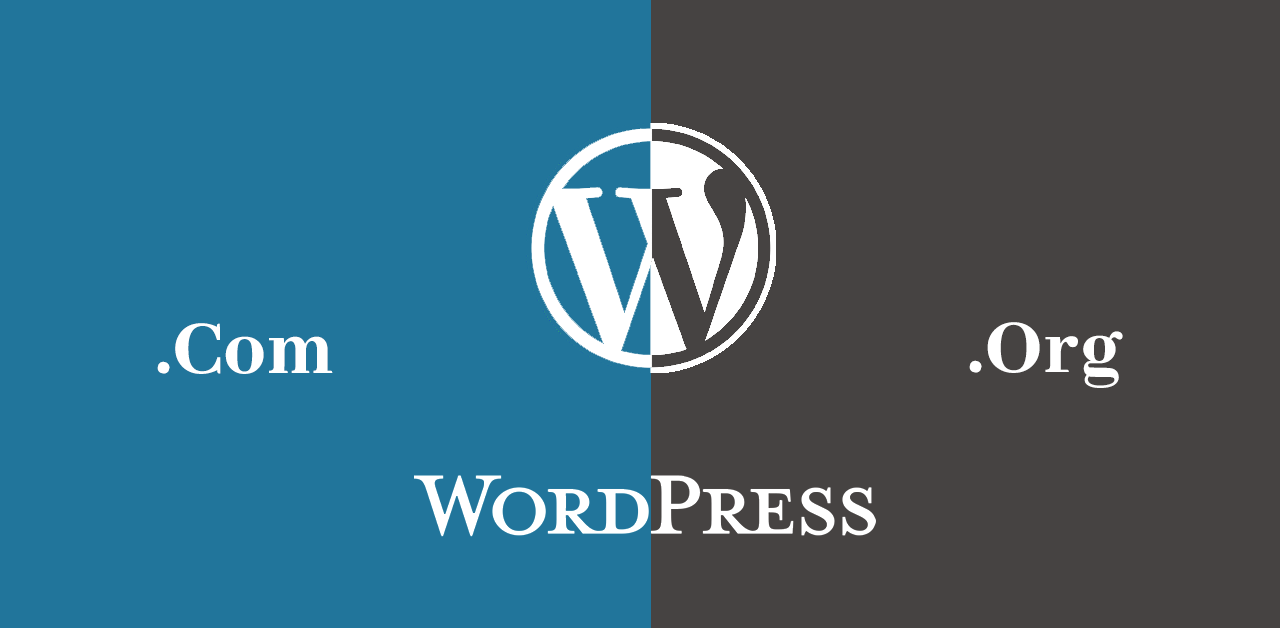 The WordPress Foundation manages Wordpress.org, a free, open-source website publishing platform created by the community, for the community. To install and operate the software script, you'll need some technical know-how as well as a web host. It is sometimes referred to as self-hosted WordPress because it is entirely customizable. The software is released under the GNU General Public License, which offers users more control over anything they do on the platform (the website and the content). WordPress, an open-source platform, is used to power more than 29% of the internet.
Wordpress.com is Automattic's hosted version of the open-source WordPress software, allowing bloggers with little technical experience to publish blogs easily. In simple terms, WordPress.com is a pre-hosted publishing platform similar to Blogger and Tumblr. It allows bloggers to focus solely on content creation rather than hosting and other practicalities such as Cpanel and software installation and customization.
Who is the owner of WordPress.org and the widely used WordPress software?
WordPress is a free and open-source platform. It means that anyone can look at the code and improve the product. WordPress is what it is today because of the contributions of thousands of independent people from all over the world.
WordPress is GPL-licensed, and you must understand the benefits of the GPL license to understand ownership better.
We'll break down the GPL into three main advantages:
You have complete freedom to use WordPress in any way you want.
You have complete freedom to change, add, or remove anything you want with WordPress.
Except that it is also released under the GPL license, you can repackage, rebrand, sell, and distribute WordPress without any restrictions.
The final section generally blows people's minds. Yes, you can take WordPress, alter the logo and name, and put it on the market (100 percent legal).
In other words, the WordPress codebase is community-owned. Thousands of people gave their time and money to this non-profit project without expecting anything in return. In this article's WordPress business model section, we'll go over this in further detail.
Summary: You own 100% of any website you create with the self-hosted WordPress platform. You own whatever you put on these sites, including the content you submit. It is the beauty of the WordPress business model.
The WordPress Foundation, a non-profit 501(c)(3) organization whose sole aim is to ensure that WordPress is freely available, maintained, and developed, owns the WordPress trademark and the WordPress.org domain.
Who is the owner of WordPress.com?
Automattic, a privately held corporation, is the owner of WordPress.com.
To appreciate Automattic's contributions and the reasons for preferential treatment, such as the permission to use the WordPress trademark and the coveted WordPress.com domain as part of their commercial offering, you must first understand the history of the open-source WordPress project.
Matt Mullenweg, one of the co-founders of the open-source WordPress software, founded Automattic. Matt founded Automattic in 2005, almost two years after WordPress, intending to make WordPress hosting easier and allow users with little technical experience to start a blog using the platform.
Automattic had a vested interest in the continued development of the open-source WordPress software because the WordPress.com platform was powered by it. Several early Automattic workers were contributing WordPress developers before joining the firm; thus, it goes without saying that financial gain was not the primary motive for Automattic's investment in the platform.
Matt first registered the WordPress trademark through Automattic because the open-source project didn't make any money at the time. As the popularity of WordPress expanded, Automattic surrendered the WordPress trademark to the WordPress Foundation in 2010 to safeguard the non-profit project's long-term viability. It's worth noting that Matt Mullenweg is the CEO of Automattic and a member of the WordPress Foundation's board of directors.
Let's talk about content ownership on WordPress.com now that you're familiar with the background.
When you use WordPress.com to create a website, you must follow their Terms of Service policy. Even though it explicitly indicates that it is designed to offer you as much control and ownership of your content as possible, your site can still be shut down if someone believes it is in breach.
While you have complete control over your site, you are restricted to the feature set that is available to you, which does not include plugins, custom themes, or other customization options.
Let's have a look at how WordPress generates revenue.
The WordPress Business Model Vs The Automattic Business Model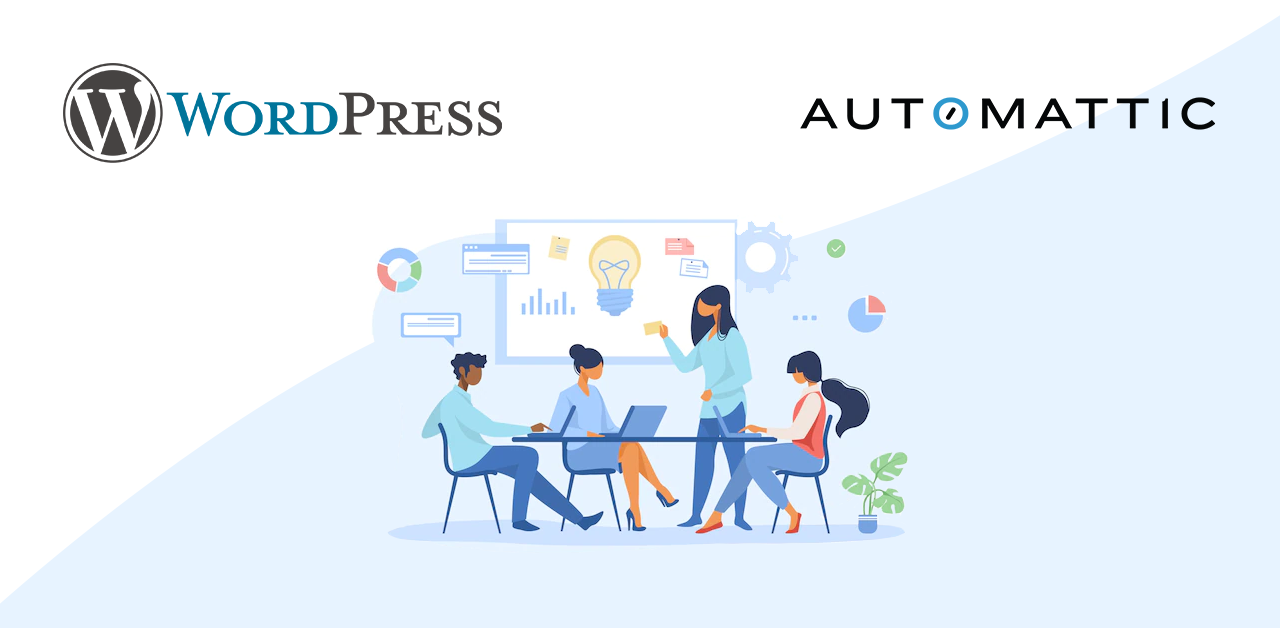 Automattic's business model is to sell WordPress-related services such as hosting, backup, and so on, so we won't spend too much time on that.
In a nutshell, Automattic profits from WordPress.com by selling advertising on your free sites. If you pay for their hosting plans, you will receive additional premium features such as the ability to hide ads, purchase domains, additional disc space, commercial themes, and so on. This all is the part and parcel of the WordPress Business Model.
In this section, we'll explain the WordPress business model behind and answer frequently asked questions, such as how do WordPress developers make money if they're voluntarily contributing to a free non-profit project.
Let us begin with the question of why developers contribute to WordPress if they are not compensated.
While there may be altruistic reasons, we'll concentrate on the two main monetary reasons:
They sell WordPress-related goods and services (custom plugins, themes, web development, consulting, etc.)
They work for a business that sells WordPress-related products or services.
In other words, they are earning money but are not being compensated by the WordPress foundation.
As WordPress has grown in popularity, so has the number of businesses selling WordPress-related products and services. This has increased commercial interest in the open-source WordPress software's future development. This is what was kept in mind while developing the WordPress Business Model.
Consider what Automattic was able to accomplish in the beginning, but now numerous companies are hiring dedicated staff to contribute to the development of WordPress because they recognize that as the WordPress project grows, so will the revenue opportunities.
So, where does the WordPress foundation fit in?
Because the WordPress Foundation is a non-profit organization, donations are its primary source of income. These contributions are made by individuals such as yourself, as well as corporations that make money by using WordPress.
What does this mean for you, the user?
You may be indirectly paying for WordPress even if you are not directly paying for it.
If you host your website on Bluehost, Siteground, WPEngine, or any other major WordPress hosting provider, you are indirectly paying for WordPress. Because all of these businesses contribute to WordPress regularly. This is another unique feature of the WordPress Business model. The fact that they earn from you without asking for any money directly, makes the WordPress Business Model different.
You are indirectly paying for WordPress if you use Yoast SEO, BackupBuddy, Sucuri, or any of the WPBeginner family of products (OptinMonster, WPForms, MonsterInsights, and so on). Because all of these companies sponsor WordCamps and/or contribute to WordPress regularly.
Hopefully, this helps you better understand the WordPress business model and alleviates any concerns you may have about it.
What can we do to make things better and clear up some of the confusion?
Because of the business models involved, there is very little that can be done about the domain situation. The only real way to solve it is through education, which must be divided into two parts.
The first and most important is the role of the media.
To avoid articles claiming Automattic as the parent company of WordPress, major tech media outlets such as TechCrunch, Recode, TheNextWeb, and others must do a better job of fact-checking. It could be as simple as referring to the parent company of WordPress.com.
The WordPress foundation and Automattic play the second role in enforcing the rules.
These media outlets are typically pitched press releases, so if there is some reinforcement with the top outlets, the rest will follow.
When you see a WordPress booth at a blogging event, it's usually an Automattic (WordPress.com) booth. While the marketing copy could be improved, having personally observed the employees answering questions at the booth.
What is the revenue model for the WordPress Foundation?
WordPress is a platform that is run by its users. That is, no one is compensated for their contributions to the platform. Hundreds of platform contributors continue to invest and contribute to the platform's improvement every month.
What motivates them to do it?
Because they sell WordPress-related products and services, they want the community to develop to its full potential to enhance their earnings.
Because the WordPress Foundation is a non-profit organization, donations are its only source of income. WordPress users, companies like Bluehost, Yoast, Sucuri, Automattic, and others that deal with WordPress products and services, and anyone who uses WordPress to make money or wants the community to thrive contribute to the cause.
What is Automattic's revenue model?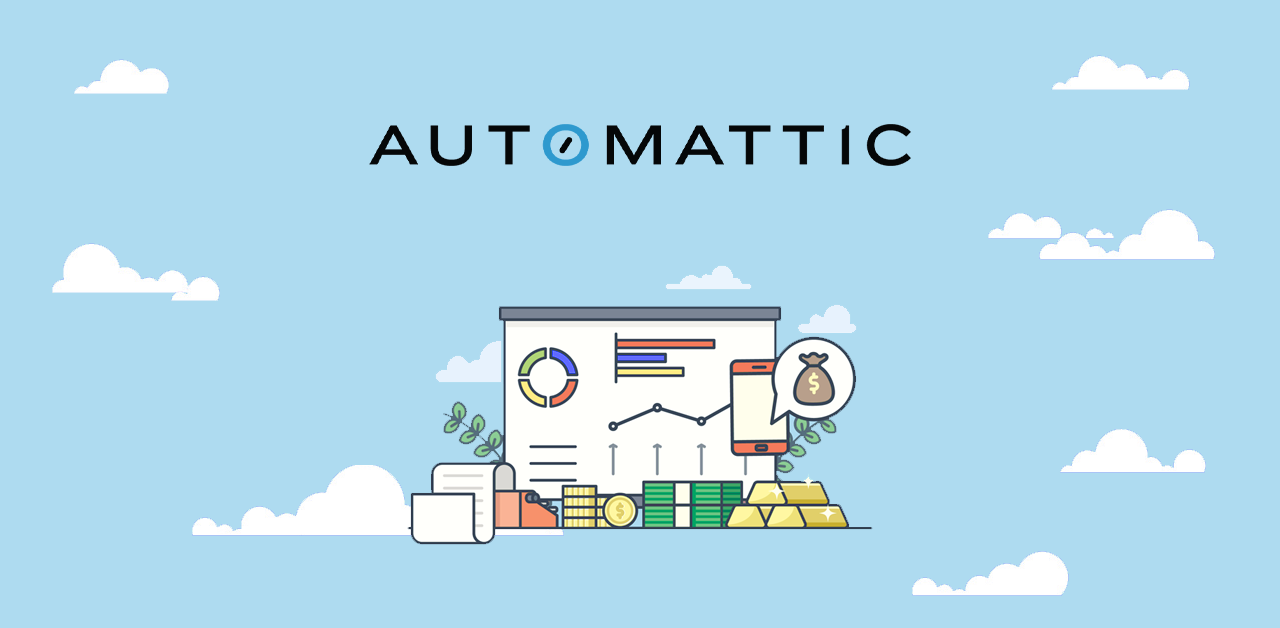 Despite being independent of the original "WordPress," Automattic is inextricably linked to it. It makes most of its money from WordPress-related products and services, with Wordpress.com being the most profitable. Another feature of the WordPress Business Model links it with that of Automattic.
Let's separate the revenue sources into two groups to make things easier:
Wordpress.com generates revenue
Wordpress.com is a freemium publishing platform for non-techy bloggers, similar to Blogger and Tumblr. The platform is based on open-source WordPress; however, users are not required to understand the installation process. They work on the content side of blogging; the rest is taken care of by the corporation.
Users can choose from four different plans (including a free one) to meet their needs. Free, personal, premium, and business are the four options.
Premium Plans
The company's free plan has some restrictions, including a wordpress.com subdomain, restricted storage, limited customization, and the inability to monetize the website. However, when a customer upgrades to a premium plan, these restrictions are lifted. There are three premium options to choose from, each giving consumers more control over their website.
VIP
Wordpress.com provides VIP hosting and assistance to major businesses such as Facebook, CNN, Time, and others, taking care of practically all technical aspects. The monthly fee for VIP hosting is $15,000 per month.
Advertisements
The free version of wordpress.com includes a provision stating that the firm has the right to place adverts on users' websites and keep all of the cash produced. Consumers of the free plan merely assist the corporation in increasing its profits.
Themes with a Premium Price
Users can use multiple themes to customize the appearance of their blogs. Many free and premium themes are available in the theme directory, which the company and other parties offer. Every purchase of these themes through the company's platform generates profit or commission.
Other sources of income
Automattic sells products and services related to WordPress.org in addition to Wordpress.com.
Plugins are available in two types: freemium and premium.
Automattic is the company behind Jetpack, Vaultpress, WooCommerce, Akismet, Polldaddy, and a slew of other free and premium plugins. Almost all of these plugins are related to WordPress and rely on it.
Referral
Affiliate marketing is another way for Automattic to make money. It earns commissions when a referred person purchases the WordPress hosting providers' websites, which it links to on its website.
Guided Transfer
The company also offers a guided transfer service that allows users to migrate from wordpress.com to self-hosted wordpress.org. For the same, they charge a one-time cost of C$169.00 per blog.
Conclusion
We hope this article has answered your questions about the WordPress Business Model. We have covered everything from who owns WordPress, how WordPress makes money, and what this means for the control and ownership of your website.
AppsRhino is a mobile app development company powering on-demand mobile apps and business apps for entrepreneurs and enterprises.