Introduction
Have you ever wondered how easy it would be to have your essentials and your groceries delivered right to your doorstep? Well, the Getir app is here to make that wish come true. Getir has taken the world of on-demand delivery by storm.
It has made it possible for users to save their valuable time,which was otherwise consumed during tedious shopping. A wide range of products from groceries to toiletries, can be ordered and have them delivered by your location.
Customers really enjoy this app as it provides a sense of convenience to them. All you need to do is just a few taps on your smartphone. It has been successful in bringing an end to long grocery store lines and offering instant convenience to its customers. In order to understand the world of Getir better. Let us explore its features and functionalities a little bit more. A detailed survey on the benefits of using a Getir app clone has been provided below.
What is a Getir App Clone?
An app that aims to reciprocate the same features and functionalities as the original Getir app is referred to as a Getir App clone. Users get to browse through a vast catalog of products, add them to their cart, and have them delivered to their doorstep in record time.
The clone app works on the same principles as the original app, ensuring a seamless and efficient shopping experience.
How does it Work?
To get started with the app,you need to download the app first.

After downloading this app the user usually has to usually go through a signup procedure where they are required to submit their necessary data.

When done with the legalities,users can easily browse through the extensive range of product categories and look for the item they want.

In order to drop an item into your virtual cart, all you need to do is just tap into your desired items to proceed to checkout.

The app follows an algorithm to assign the nearest delivery person to fulfill the order. Once the order is prepared, the delivery person swiftly delivers it to the user's location, ensuring a lightning-fast delivery experience.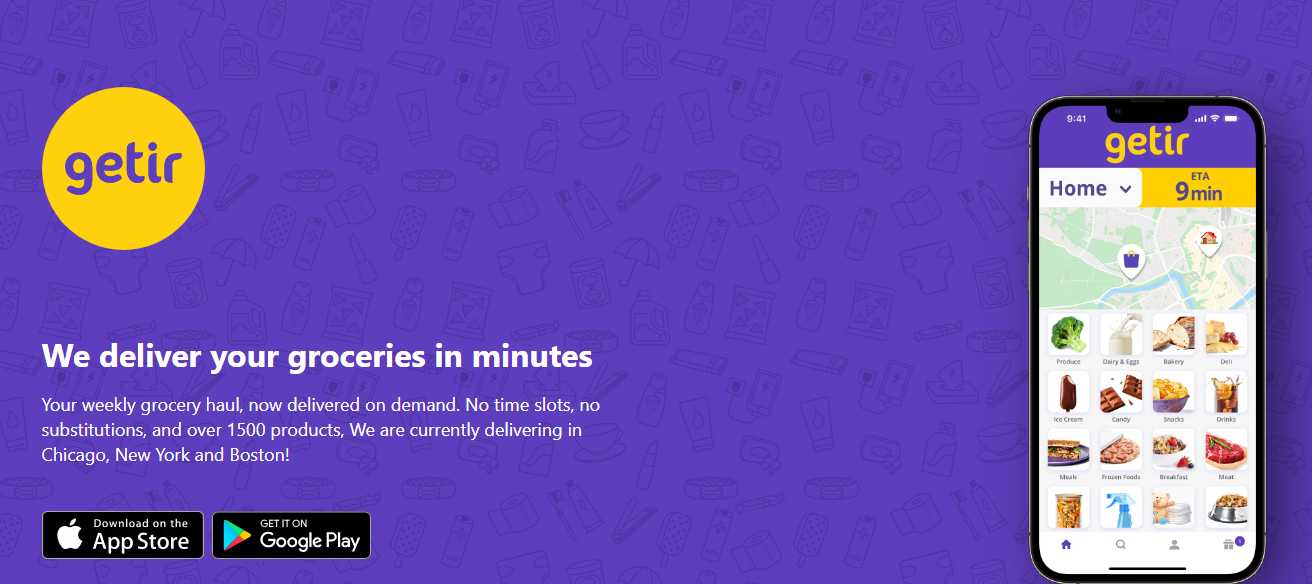 Similarities and Differences between the Clone and the Original App
Both the Getir app and its clone share some features like instant delivery,product delivery and user-friendly interface.

The Getir App Clone includes some additional features that offer the flexibility to customize the app's design,branding,and additional features to align with your business identity and target audience. Which can not be found in the original Getir app.

The Getir app stands as a successful app in the market whereas the Getir Clone app needs to be launched in the market first after customization and the rest depends on the audience.
Why Should You Consider a Getir App Clone?
The Getir app clone might just be the game changer or the missing piece you require for your business. As for users, this app offers a list of features that are too convenient to be ignored.
Benefits for Customers
Instant Convenience: With a Getir app clone, customers can enjoy the convenience of instant delivery, saving them time and effort.
Wide Range of Products: The Clone app provides users access to a diverse range of products, from

groceries

and household essentials to snacks and beverages.

Easy-to-Use Interface: The Clone app offers a user-friendly interface that allows for smooth navigation and hassle-free ordering.
Benefits for Businesses
Increased Customer Reach: By leveraging the popularity of the Getir app, a clone app helps businesses expand their customer base and reach a wider audience.
Streamlined Operations: With the clone app, businesses can efficiently manage orders and deliveries, ensuring a smooth and responsive system.
Cost-Effectiveness: Building an app from scratch can be expensive and time-consuming. A Getir app clone offers a cost-effective solution that allows businesses to enter the instant delivery market swiftly.
How to Launch a Getir App Clone?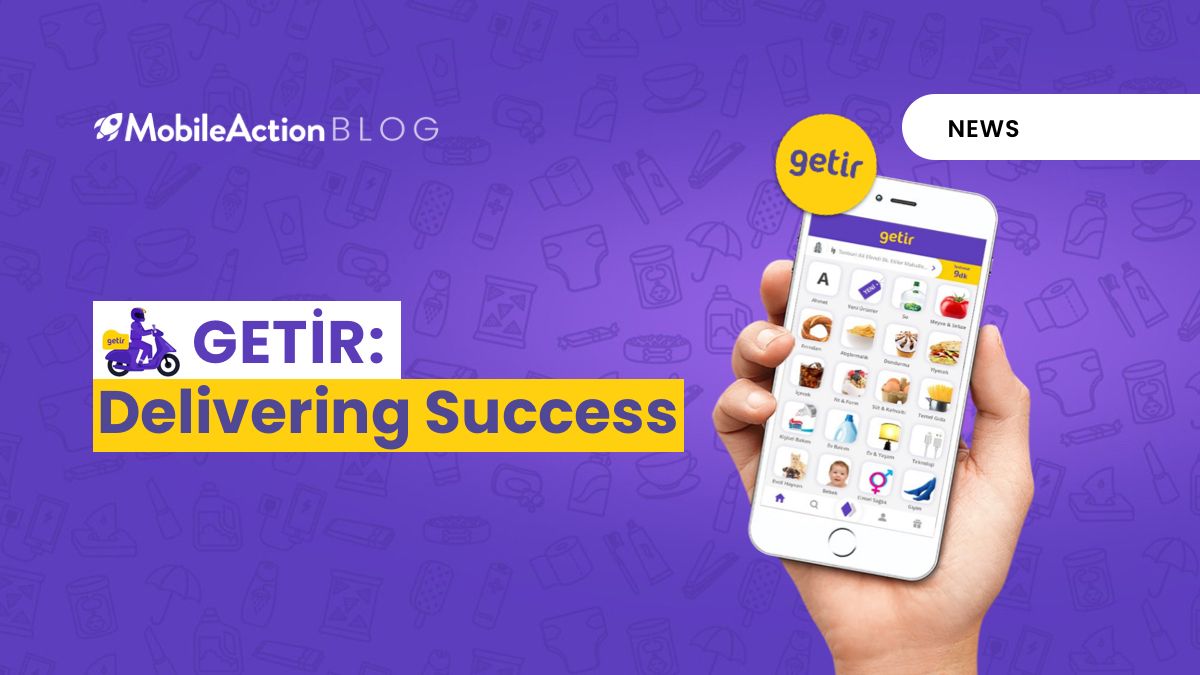 Imagine the wide range of benefits that would sweep through if you launch a Getir app clone for your business. Here are the steps involved in launching a successful Getir app clone:
Step 1:
Research and Select a Clone App Solution Provider
The primary step that needs to be taken before launching your Getir app clone is to conduct thorough research before choosing a reliable clone app solution provider. You must be very clear about what exactly you are looking for in a provider.
The provider must be someone who offers a robust and customizable clone app that matches your business requirements. Take the time to review customer reviews and ratings to ensure you choose a reputable provider.
Step 2:
Customize the App to Reflect Your Brand
After carefully selecting a clone app solution provider, let's move on to the main part- personalizing the app to reflect your brand identity.
Add your logo,and choose a color scheme that aligns with your brand, something that fits the app's design to create a unique and engaging user experience.
Highlight any special features or promotions that your business offers.
Step 3:
Test the App Thoroughly for Functionality and User Experience
It is extremely important to thoroughly test the app for functionality and user experience. While conducting the tests, make sure all features are working as intended and the app provides a smooth and seamless browsing and ordering experience for users.
Test the app on different devices and operating systems to ensure compatibility across different platforms.
Step 4:
Deploy the App and Start Promoting it to Users
After testing, the app now needs to be deployed across app stores and promoted to users. Carefully design a marketing strategy that includes social media campaigns, influencer partnerships, and targeted advertisements to generate awareness and attract users to download and use the app.
Offer incentives or discounts for first-time users to encourage adoption.
Features of a Getir App Clone
A Getir app clone comes with a range of features that ensure seamless and efficient instant delivery. Here are some key features you can expect:
User Registration and Authentication
Users can log in to the app using their email or social media accounts. By doing this, the app makes sure that the users get easy access to their order history and preferences, further personalizing their overall experience.
Browse and Search for Products
Users get the liberty to freely browse through a wide range of products and conveniently search for specific items. Categorize products for easy navigation and implement filters to help users find what they need quickly.
Instant Ordering and Delivery
Enable users to add products to their cart and place orders with just a few taps. The app should provide real-time updates on order status and estimated delivery time, ensuring a seamless and transparent experience for users.
Real-Time Order Tracking
Integrate a real-time order tracking feature that allows users to track the progress of their order from the moment it is placed until it reaches their doorstep. This helps build trust and keeps users informed about their delivery status.
Payment Integration and Options
Integrate secure and convenient payment options within the app, such as credit/debit cards, mobile wallets, or cash on delivery. Provide a seamless checkout process that ensures a hassle-free payment experience for users.
Customer Support and Feedback
Offer a dedicated customer support feature within the app, allowing users to contact support directly for any queries or issues. Implement a feedback system that enables users to rate their experience and provide suggestions for improvement.
Benefits of Instant Delivery
It's no surprise that instant delivery is becoming increasingly popular among customers and businesses alike. Here are some reasons why:
Convenience and Time-Saving for Customers
Instant delivery offers unmatched convenience to customers by eliminating the need to physically visit stores or wait in long queues.
With just a few taps on their phones, customers can have their desired products delivered to their doorstep within minutes, saving them valuable time and effort.
Increased Sales and Customer Satisfaction for Businesses
For businesses, instant delivery opens up new opportunities to boost sales and enhance customer satisfaction. By providing fast and reliable delivery services, businesses can create a positive brand image and stand out in a competitive market.
Satisfied customers are more likely to become repeat customers and recommend the service to others, leading to increased sales and business growth.
How Does the Getir App Clone Benefit Customers?
The Getir app clone puts customers at the center of the delivery experience, offering them a range of benefits that enhance their shopping journey.
Seamless and Quick Ordering Experience
With the Getir app clone, customers can easily browse through a wide range of products and place orders with just a few taps on their phones.
The user-friendly interface ensures a smooth and hassle-free ordering process, saving customers valuable time and effort.
Wide Range of Products to Choose From
The Getir app clone boasts an extensive catalog of products, ranging from groceries to pharmaceuticals to household supplies. This wide selection ensures that customers can find exactly what they need, all in one place, without having to navigate multiple apps or websites.
Real-Time Order Tracking for Transparency
The Getir app clone keeps customers informed and engaged by providing real-time order tracking. Customers can track their orders from the moment they are placed to the moment they arrive at their doorstep. This transparency builds trust and eliminates uncertainty, giving customers peace of mind.
How Does the Getir App Clone Benefit Businesses?
Not only does the Getir app clone benefit customers, but it also offers numerous advantages for businesses looking to launch their own delivery service.
Cost-Effective Solution for Launching a Delivery Service
The Getir app clone provides a cost-effective solution for businesses that want to enter the delivery service market. Instead of investing in building a delivery infrastructure from scratch, businesses can leverage the clone app's existing platform and features, significantly reducing time and costs.
Increased Visibility and Customer Reach
By launching a Getir app clone, businesses can expand their customer reach and increase their visibility in the market. The clone app offers a user-friendly interface and a seamless ordering process, attracting more customers and driving sales.
Efficient Order Management and Processing
The Getir app clone streamlines order management and processing for businesses. The app's intuitive interface allows businesses to manage and track orders efficiently, ensuring timely and accurate deliveries. This automation helps businesses save time and resources, enabling them to focus on other aspects of their operations.
How to Choose the Right Getir Clone App Solution Provider?
Choosing the right Getir Clone App provider can be tough. Listed below are some factors to consider that will help you make the best choice.
Reputation and Reliability
Reputation and reliability are key factors that play a vital role when searching for a clone app solution provider.
A provider that has a proven track record and a solid reputation in the industry must be taken into consideration. Look for reviews and testimonials from other businesses who have used their services. This will give you a good idea of their reliability and the quality of their app.
Customization Options and Flexibility
Customization options are extremely necessary because every business is bound to have features that are exclusive in their own way, features that reflect their brand identity.
The presence of a solution provider that understands your specific needs and can tailor the app to match your branding and requirements is required. This will ensure that your Getir clone app stands out from the competition and reflects your business's personality.
Customer Support and Maintenance Services
Some sort of technical assistance can be helpful when it comes to launching and maintaining a Getir clone app. Therefore, it is always advised to look for a solution provider that offers excellent customer support and maintenance services.
This assurance can work wonders because you will know that help is just a phone call or email away whenever you encounter any issues or need assistance.
Conclusion
A Getir app clone alone has the power to totally transform your business. All you need is the right clone app solution provider, and you can avail the benefits of instant delivery services, gain a competitive edge, and meet the growing demand for efficient and convenient delivery.
By carefully considering the reputation and reliability of the provider, customization options and flexibility, and customer support and maintenance services, you can ensure a successful partnership. Don't forget to draw inspiration from the success stories of businesses that have already experienced the positive impact of a Getir clone app.
You need not think twice before beginning your journey with a Getir clone app. You clearly would not want to miss out on this opportunity to elevate your business and deliver success right to your doorstep, as it is not only beneficial for your business but also for your customers. So, what are you waiting for? hop right in!!
Frequently Asked Questions (FAQs)
What are clone features for a Getir Clone app upgrade?
Clone features are replicating the successful features of the app, such as a user-friendly interface, advanced search options, real-time order tracking, seamless payment integration, and customer feedback mechanisms.
Why is advanced search functionality important for a food delivery app?

Advanced search options allow users to filter and find specific menu items, dietary preferences, cuisine types, or restaurant locations quickly. This feature saves time for customers and improves their overall ordering experience.
How can real-time order tracking benefit both customers and restaurants?

Real-time order tracking keeps customers informed about the status of their delivery, reducing anxiety and increasing transparency. Restaurants can also monitor their order fulfillment process, ensuring timely deliveries and customer satisfaction.
Why is seamless payment integration important for a food delivery app?

Seamless payment integration simplifies the checkout process by offering various payment methods like credit/debit cards, digital wallets, or cash on delivery. It enhances the convenience for customers and boosts overall conversion rates.
How can customer feedback mechanisms improve my Getir Clone app?

Customer feedback mechanisms like ratings, reviews, and customer support channels allow you to gather valuable insights, identify areas for improvement, and address customer concerns promptly, leading to enhanced user satisfaction and loyalty.
Can I customize the clone features of my Getir Clone app?

Yes, clone features can be customized to align with your specific business needs. You can adapt the user interface, search options, order tracking, payment integration, and feedback mechanisms to suit your brand and target audience.
How do standout clone features attract more customers to my food delivery app?

Standout clone features, such as a user-friendly interface, advanced search, and real-time order tracking, enhance the overall customer experience, making your app more appealing and increasing the likelihood of attracting new customers.
How can clone features optimize the online ordering and delivery process?

Clone features streamline the ordering process, improve accuracy, minimize errors, and optimize delivery routes. This leads to increased operational efficiency, faster order fulfillment, and better overall performance of your food delivery app.