Introduction
A Java developer works with web developers and software engineers to incorporate Java into commercial applications, software, and websites. They're involved throughout a product's development. In today's ever-changing and advancing digital ecosystem, Java development remains at the top as the most sought-after programming language. In such cases, the demand for professional and proficient Java developers is expanding at an alarming rate. Our experienced Java developers are highly dependable and have a strong understanding of Java development technology stacks such as SpringBoot, SpringMVC, Hibernate, Spring Security, and many others to help you expedite your bespoke software development process. Our Java engineers are knowledgeable in Java, J2EE framework, Microservices, and databases such as MySQL, MSSQL, Oracle, MongoDB, and Cassandra, which allow for the advanced engineering of your software product.
Famous companies use Java developers to create exceptional apps and websites. Here are some more fascinating Java facts: -
Java is used by 90% of Fortune 500 firms.
Java EE is now used to develop 4,673,459 websites.
Java is used by 35.6 percent of all developers worldwide.
In 2021, Java was primarily used to create websites.
Java is presently the world's third most popular programming language.
What exactly is a Java Programmer or Developer?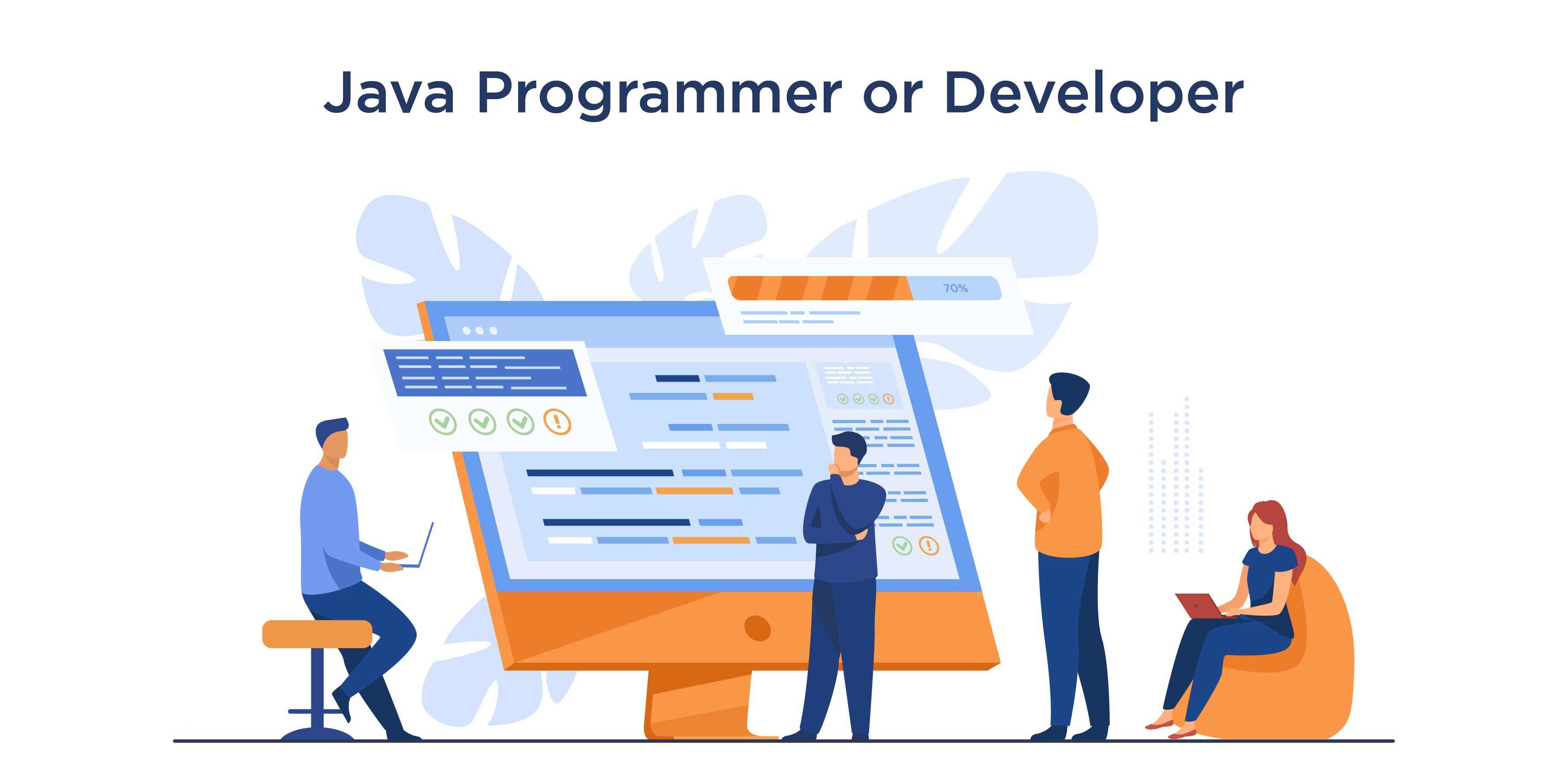 The Java Developer integrates Java software, corporate applications, and websites. They should comprehend the client's goal for a specific project and develop a proper path of action to follow. They should write code aligned with and fulfilling the customer's vision to accomplish the intended results. They must also determine or inspect the merchandise. In other words, the code meets the needs of the consumer. And, if any problems arise, the java developer should address them as soon as possible. As a result, resolve current concerns as quickly as possible. Finally, the java developer must put the code into production.
Factors affecting the cost of hiring a Java developer
Their skills heavily influence a Java developer's pay scale. The higher your pay scale, the more proficient you are as a developer. As a Java developer, the following skills are more valuable:
RESTful online services, Hibernate, Spring, Structured Query Language (SQL), Eclipse JAVA Integrated Development Environment (IDE), Apache Struts, and Javascript are examples of Java/J2EE technologies. You will be paid more for mastering all the skills mentioned above. The more highly skilled a java developer is, the more prosperous your firm will be. because they are capable of completing considerably more than their allocated tasks
The second undeniable aspect is the firm. The recruiting cost fluctuates according to the company's profitability. The recruiting price is also heavily influenced by the location/city. If the demand for Java developers exceeds the supply in some areas, recruiting costs will be high, and vice versa.
Work experience is also taken into account. The higher the recruiting cost, the more experience a developer has. Java freelancers choose to work on a weekly or hourly basis. A Java Developer usually earns $7 per hour on average, whereas a java developer can earn up to $9802.23 per hour.
Should you hire a contract or a full-time developer?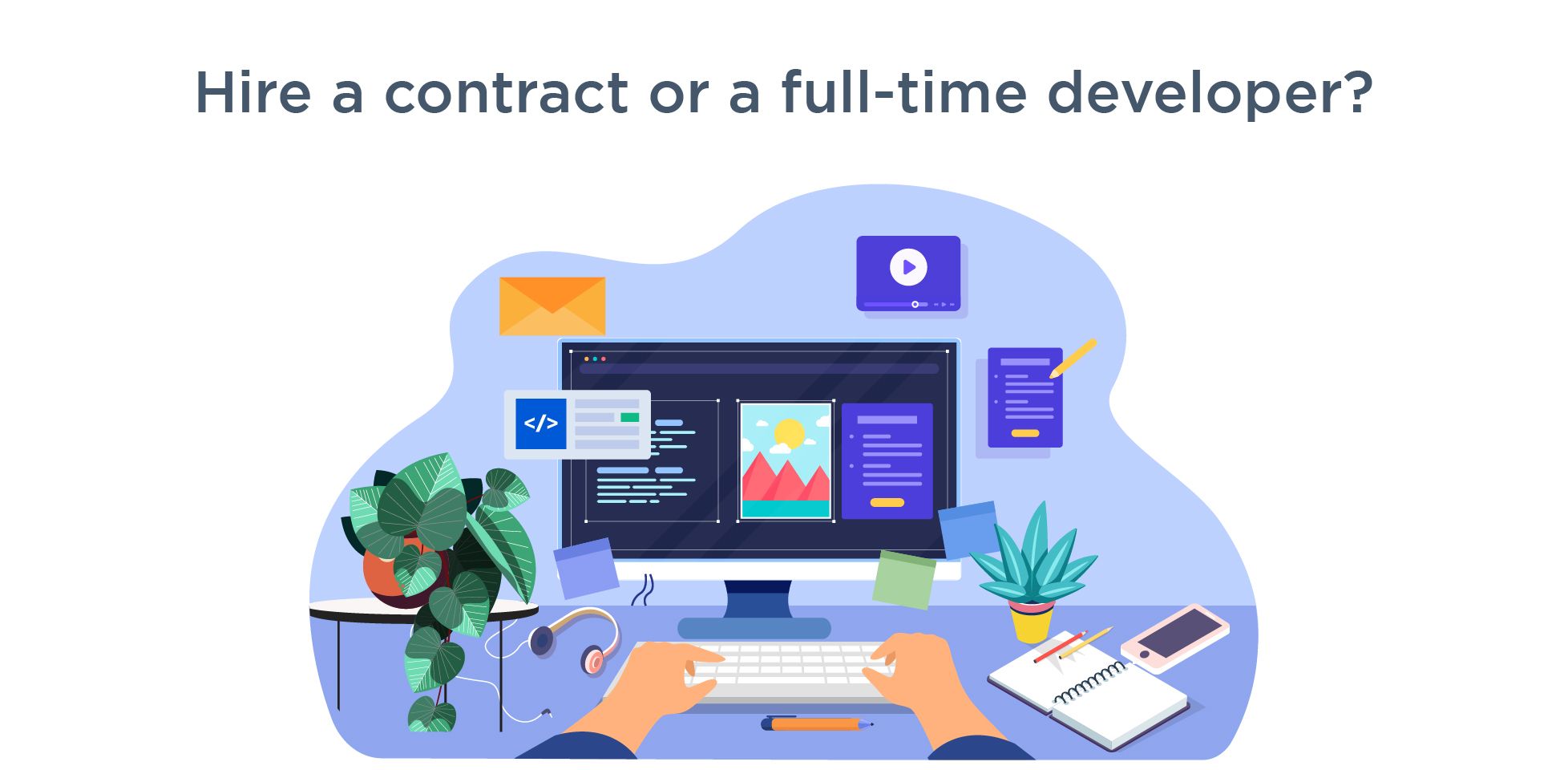 Before starting your recruitment process, you should ask whether to hire a permanent Java developer or a contract developer. All of your developers must collaborate to ensure the success of your overall development project. Your recruiting manager must discover someone who matches your organization's vision and works well with other engineers. So, whether you've opted to jump into the contract market or continue permanently to recruit a Java developer, here's everything you'll need to know.
The cost of hiring a Java developer
To future-proof your organization, you'll need developers who can quickly grasp new technologies and stick around inside your development team to see it through. Finding the right developer can be time-consuming and challenging if you don't know where to look. Hiring a recruiter to assist with the hiring process might be more beneficial because you will locate the ideal developer and build a new recruitment partnership that you can rely on in the future. Highlighting the specific abilities required to get a project up and running will benefit you because you can identify a developer who meets your exact criteria. One thing to remember is that the higher the level of knowledge demanded by the developer, the higher the salary you'll have to pay. But, if you're starting in the recruitment talent pool, we've outlined the costs you can anticipate incurring regardless of whether you're in the North or the South.
The North
The Northern Java market is thriving, as most firms require the skills of a Java developer to keep up with their digital progress. If your company is willing to hire fresh graduates or a junior Java developer whose talents you can expand on, the starting salary should be around £25,000.
Conversely, a mid-level developer may need what you need if you want to progress up the recruiting ladder and get more bang for your dollars. These developers have an in-depth understanding of Java frameworks and core Java skills. Hiring one of the programmers can cost between £35K and £40K.
Hiring the primary developer or someone to lead your development team can boost prices based on your sector and desired skill level.
A developer at this level should have the necessary skills and require little coaching from the rest of your team, with an average salary of £40k—50k. However, if you're searching for a developer with specialized knowledge, prepare to pay £60K or more.
The South
Hiring a development team in the South and near IT centers like London can cost more than the national average. Even when employing junior developers, you'll need to increase your recruitment budget to attract workers in these areas—the cost of a Java developer fresh out of university with limited professional experience starts at £30K. Green developers can be excellent team builders, especially if you're an SME, but you may need to hire numerous developers to compensate for a lack of practical expertise. Going for someone with more experience, although increasing the starting salary to between £40k and £50k, can be more beneficial to your firm because they will require less training.
How Do You Find Java Developers? A Recruiter's Point of View
There are resources available to guide you in selecting the best Java developer for your project-based managed service, short- and long-term freelance project, dedicated developer, or remote development team.
The best option is to collaborate with a reputable service provider. Because it saves time and money, many organizations resort to offshore locations to hire tech specialists.
Working with a remote team enables you to discover the best skilled and experienced IT professionals at a lower cost. Service providers take an individualized approach to each client's needs and have a thorough awareness of the market, which can otherwise be a burden for businesses.
Candidate Evaluation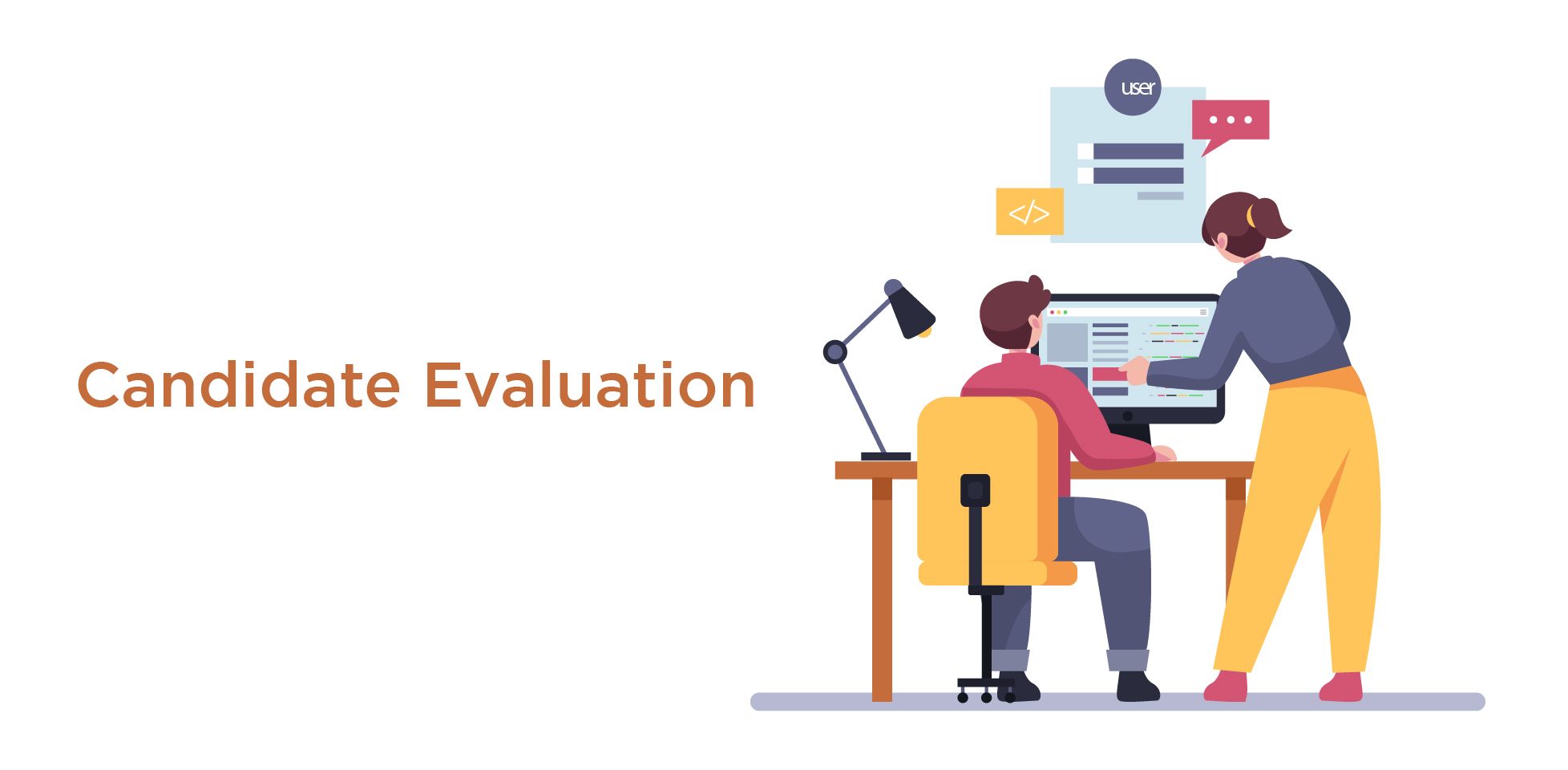 A CV is a valuable tool for the initial screening of individuals, but the information provided on a CV is restricted. Some of the candidate's projects, for example, may be protected by NDAs, while pet projects, personal experiments, or anything unrelated to the developer's profession may be excluded entirely. Furthermore, it would help if you accepted a candidate solely because you believe two years of experience is insufficient for your project. Some engineers can obtain extensive hands-on experience in various technologies and domains in a single year. Still, others can spend five years working on a single project with a constrained tech stack. Once you've identified a few promising Java engineers, you must screen them to determine which are the most excellent fit for your company. During an interview, recruiters look for a range of decision variables, such as:
Soft abilities
Motivation
Proficiency in English
Corporate Culture
Soft abilities
A developer's social abilities are just as crucial as their technical talents. Are they effective communicators? It usually indicates whether or not they work well with others.
Motivation
Is your potential Java developer proactive? You are looking for a candidate who is not just a team player but also knows how to work hard and complete the task.
Proficiency in English
English proficiency is essential for remote Java development teams communicating with clients worldwide.
Corporate Culture
To effectively integrate with the rest of the team, a developer needs to be familiar with their potential firm and its work culture. Fortunately, AppsRhino's Extended Team Model provides a high level of interaction between clients and developers, making it simple to keep your corporate culture intact while recruiting a remote team of Java developers.
Throughout the Interview:
1. Create and stick to a solid interview procedure. First, list the most critical questions and subjects you want to discuss with your applicant. In addition, you can prepare possible responses to such questions in advance to be ready for any follow-ups.
2. Encourage a fruitful dialogue. Instead of only asking questions, plan to answer some of them. If a candidate has no inquiries regarding the project or your organization, chances are they aren't interested in working for you. If you like the candidate, make an offer as soon as possible. Most experienced Ukrainian developers interview for three to four positions simultaneously, so make your decision before your competition.
Last thoughts
The success of the company is contingent on the performance of a Java developer or programmer. As technology improves, the need for a skilled programmer who is conversant with previous code persists. A professional Java developer brings much more to your firm than development skills.
Java is a widely used global language; some engineers learn it solely to land coding jobs. As a result, hiring Java developers is far from a one-size-fits-all solution. Finding competent coders necessitates a keen eye. The process becomes even more challenging if you lack a technological background.
Conversely, this essay helps you conduct interviews and determine whether the prospect is financially and professionally appropriate.