Is your development work done? Are you planning to launch your app in the market without QA testing? Most companies focus on App development but forget about Quality Assurance Testing. Since QA Testing is never a concern, companies don't bother hiring QA Testers.
Do you know why? Companies skip QA testing because they think that QA testing is adding unnecessary costs to their app. The Java Development cost is high, and a QA Tester would hike these costs.
But you need to understand the importance of QA testing of any application you may launch. Having your app tested before its launch in the market has many benefits.
Do you want QA testing for your app but don't know much about it? Do you wonder that after Java Development, how to hire QA Testers?
You will be thorough with the process of QA testing and will be able to Hire QA Testers after this blog! Keep reading!!
Why do you need QA Testing for your app?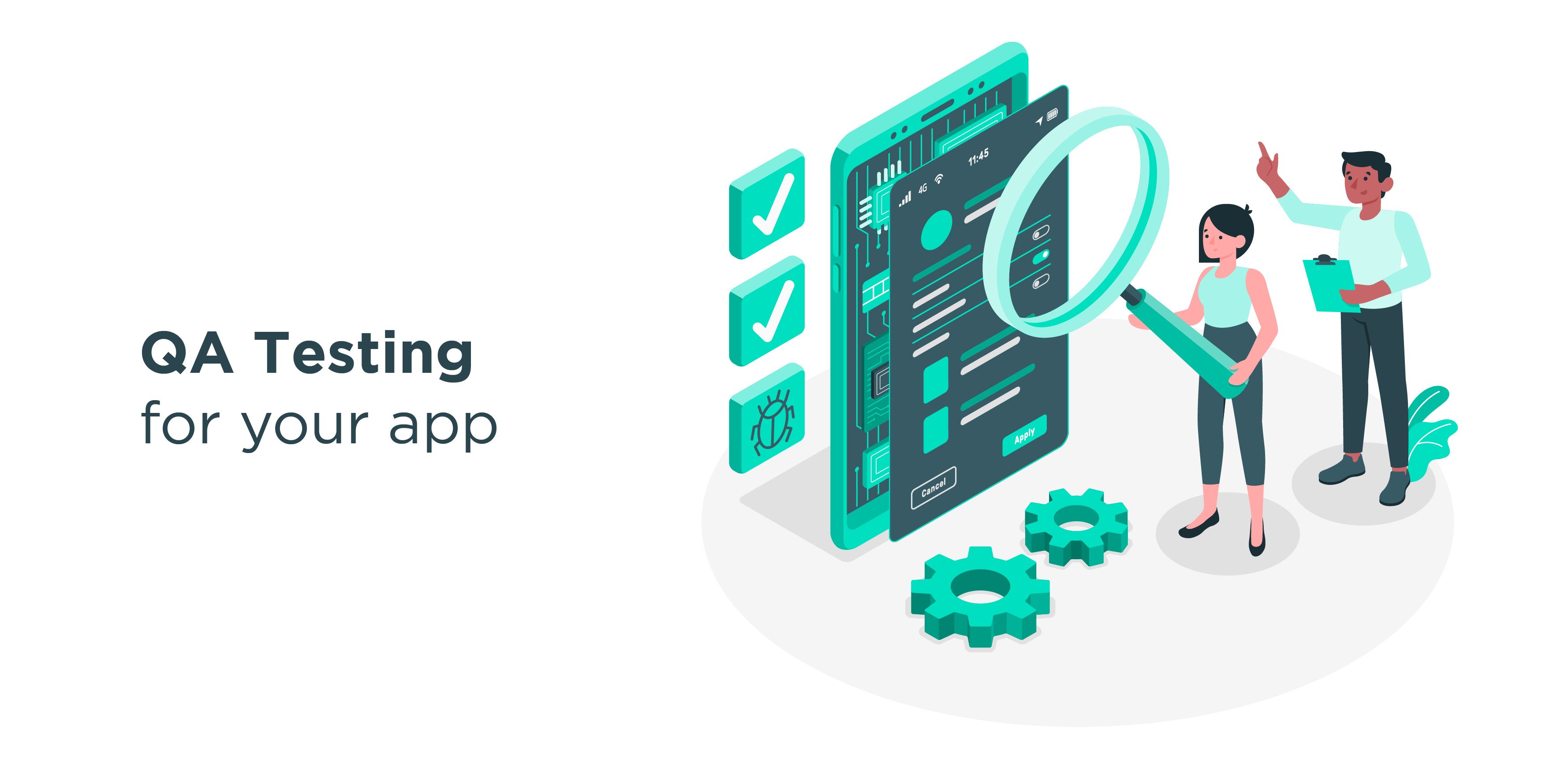 You create apps to provide your users with the best. And with happy clients and customers, you earn a name and profits from the market. QA testing ensures that the quality of the product you set out in the market is perfect.
Here are some reasons why QA testing is crucial for any application after its development.
1. Money-Saving
Imagine that you create an app, and you launch it for the users. After some time, you detect a bug in the application, and now you have to fix it.
The money you spend on fixing the bug adds up to 20% more of the original development cost of your app. Plus, you go through the hassle of updating the app, changing the base (if necessary), etc.
With QA Testers by your side, your app will flourish and save a lot of after-money.
2. Errors in App Development
QA Testing can detect errors that developers miss when in the development stage. Moreover, QA testing reduces the chances of data loss, error-making, communication glitches, etc.
3. Satisfied Customers
With no glitches or bugs in the app, your customers will love it!
Also, your app's performance in the market reflects on your company and other apps you make. You should ensure your customers have positive reviews about your app and that it's working.
4. Saves time and increases efficiency
You can save more than 50% of your time by QA testing your app before its launch. After your app is in the market and you have to fix a bug, it takes a lot of time to find and fix it. Fixing the bug can also reduce your efficiency and make your customers unhappy.
Types of QA Testing
You can choose from two types of QA Testing for your app.
In-house QA Testing

Distributed QA Testing
Costing, experience, management control, and other factors vary depending on these types. You can select from these two based on your needs and application type.
1. In-House QA Testing
It is In-House QA Testing when you hire employees as QA testers to work for you and test your apps.
The main Advantage of In-house QA testing is the amount of control you have over-testing your project. You can choose the amount of time you want to take, track progress, and resolve the problems you face faster.

In addition, the employees you hire will share your company values and work as per you in a closer way.
But there is one disadvantage of using In-house QA Testing, which is the high costs and long hiring process.
As per reports, a company requires a minimum of 60 days to hire an efficient QA tester. What if you need 10 or 20 testers working on your project?

In addition, the salary you will pay to QA testers as your employees will be high.
2. Distributed QA Testing
Distributed services are when you hire QA testing services from a third party. The third-party that works on your project may not solely be yours and might be working on multiple projects simultaneously.
It will cost you a lot less while hiring a QA testing team from outside. Also, since you won't have to hire the QA testers, it will take comparatively less time.

You deliver your complete project and discuss the time and pay for QA testing, and your work is over!
But there is also a series of disadvantages to hiring distributed QA Testers.
As the name suggests, your QA testers will be "distributed." You will have no physical control or contact with them. You might face time-zone differences and communication problems with them.

It is also a tricky task to find a vendor you can trust. For handing over your project to a third party, you rely on them, which may not be easy for everyone.
Cost of Hiring QA Testers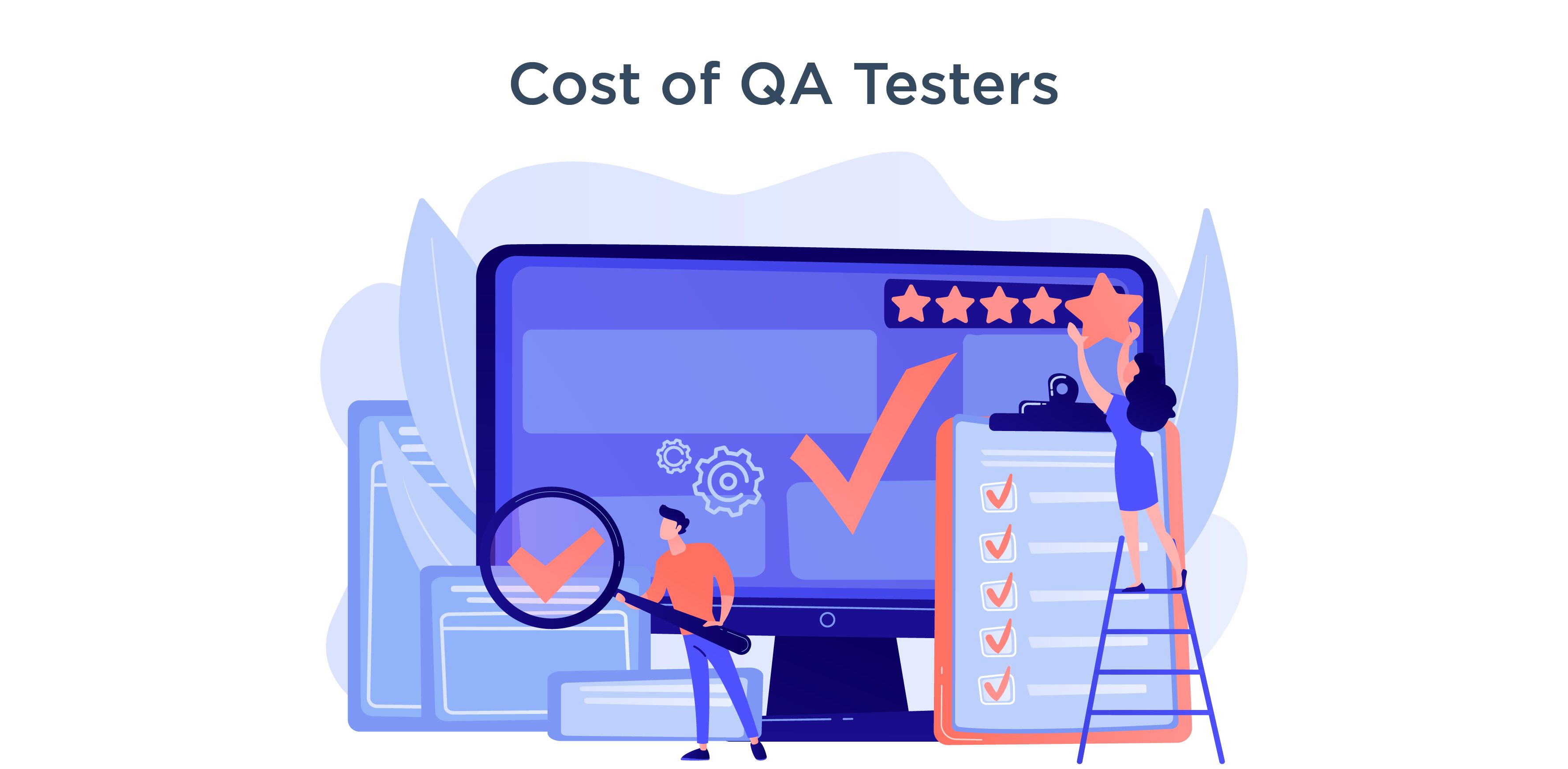 Hiring QA Testers is a skillful job, and you should understand the market and company needs before making the hire. The Java development cost is high as it is!!
The amount you pay to hire a QA Tester for your company depends on various factors. These factors are
Your Project

QA Tester Experience

QA Tester Education

Type of QA Testing you want (In-house or distributed)
QA Testing can range from $7 to $40 per hour.
As per statistics, QA Testers earn from $60k to $80k /year.
1. Cost of hiring Junior and Experiences QA Testers
Taking care of your QA Testers' skillset and the hiring price is crucial.
For example, QA Testers with more experience and projects will cost you more than newbie Testers. But there is a high possibility that experienced QA Testers will deliver better quality work than others in the market.
2. Junior QA Tester (Entry-Level)
Any Junior QA Tester would have less experience in the market.

This tester may not know about automated testing.

Limited skill set and knowledge will be a con for your project.

Junior QA Testers generally cost less.
3. Senior QA Tester (Expert)
The senior-level QA testers will have more experience in the field.

These testers have the required knowledge of automation, mobile, web, and server tests.

The former projects of these senior testers will tell their experience.

Expert QA Testers will have a higher hourly rate.
Global Reports on the pay of QA Testers
Let us look at some statistics and reports from around the Globe about the QA Testers. With the following facts, you will be able to find out how much it would cost to hire QA testers for your project!
1. GlassDoor
For an introduction, Glassdoor is an American website that allows users to submit and view salaries of different positions in companies across the Globe.
As per Glassdoor, a Quality Assurance Manager earns around $70-&100k yearly.

Moreover, QA Testers and experts earn more than $100k if working at companies like IBM, Amazon, and Sapient.
2. Salary.com
Salary.com is a well-known site that provides users with insights into the market. Salary.com serves more than 30k organizations across the world.
The average salary for QA Testers in the US is $37 per hour as of Sept 25, 2022.

The range of QA Testers in the US can vary from $34 to $41 per hour according to project requirements and skillset.
QA Tester Costs in different countries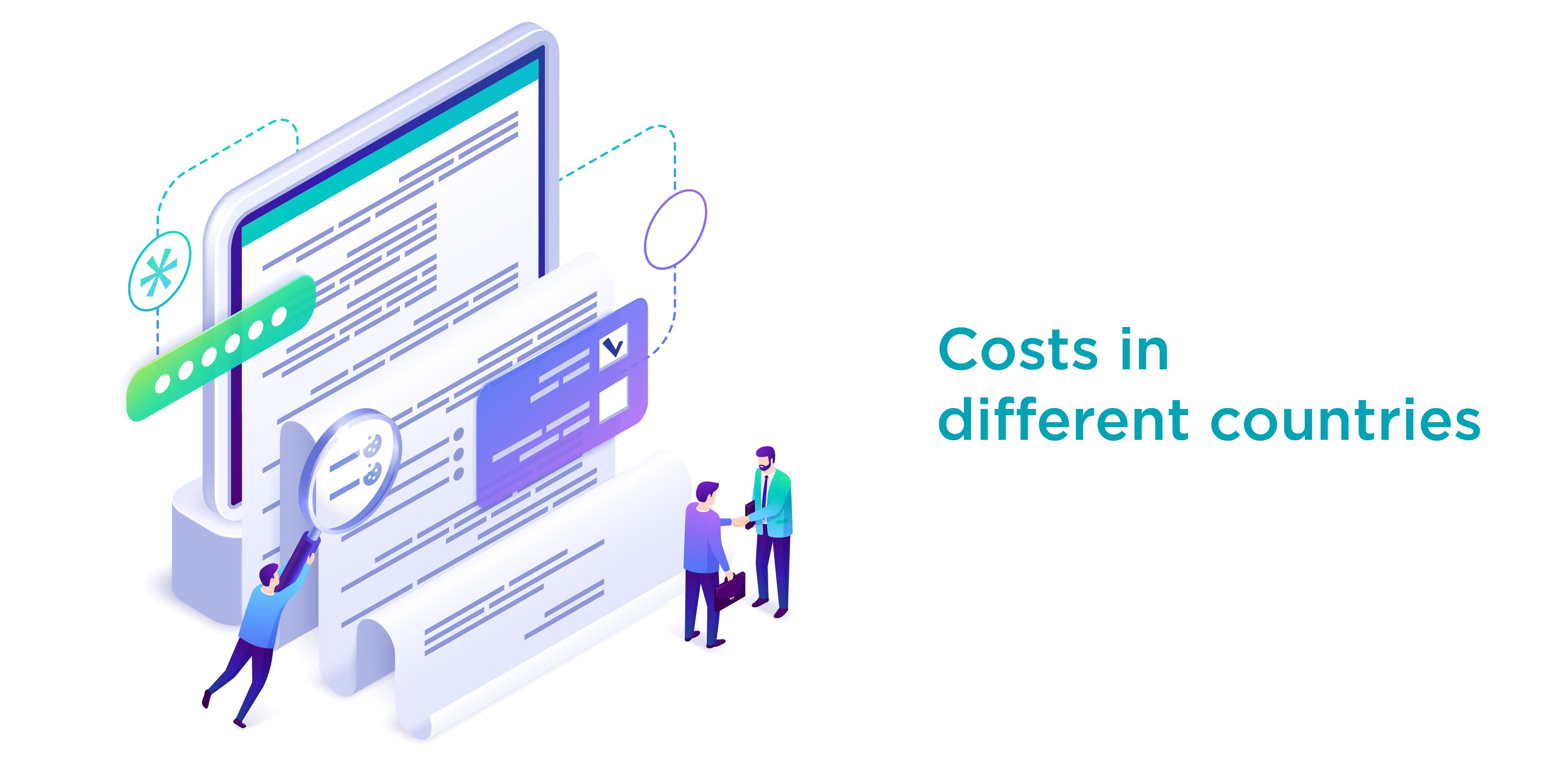 The following is the overview of what QA tester hiring costs in various countries as per recent reports.
With these reports, you will understand how much you'd have to pay to hire QA Testers from different countries.
1. UK
The average salary in the UK is around $43k per year. The income for QA Testers in the country is almost $56.6k, which is 31.8% more than the average salary.
Companies like PA Consulting Group, Visa, and Sage hire the maximum QA Testers, with PA Consulting Group leading the graph. The City and Reading regions in the UK pay the highest QA testing salary.
2. The USA
As per a report by Syntaxtech, the average salary for QA Testers in the USA is $70,212 for an estimate. These statistics display that QA Testers can earn $36 per hour in the country.
For entry-level QA testers, you might have to spend $33k. The salary range may also extend up to $111k. In states like New Hampshire, New Jersey, and New York, QA testers have the maximum salaries.
3. Canada
Companies in Canada pay around $33.33 per hour to QA Testers. Hence, QA Testers can make $65000/year on average.
Entry-level posts start from $39k per year and have a maximum value of $110k for the QA testing employees.
4. Australia
As per reports by SalaryExpert, QA Testers in Australia earn around $63.61. You may have to pay $132,000/ year if you hire a QA Tester from Australia.
The maximum number of QA Testers in Australia are Bachelor's Degree holders.
Conclusion
It is time for you to make a decision. You will need the QA Testing Team after your project development is complete. Your project may be based on Java Development or use another development programming.
You can either spend time recruiting In-house QA Testers or hire a team externally.
Your decision about the QA Testers you want will depend on your management and control needs, the salary you wish to pay, and your project type. If you are hiring QA Testers from a foreign market, you shall understand you are taking a risk. Therefore, considering the language and time-zone barriers would be helpful.
You'll have to trust the QA Tester with your project and thus should look for fulfilling, trustworthy, honest, and hardworking QA testers for your project.
So, why wait? Hire QA Testers today.
AppsRhino is an App making platform. You can create any app you want for your growing business using AppsRhino.
Contact us today to know more!