Introduction
Instacart is an app that enables you to shop for groceries online or in-store. The service attempts to find the product within its network of stores and deliver it at the exact time and location chosen.
As a successful online grocery delivery service, it has attracted a lot of attention in the grocery delivery app market.
A lot of people are asking, how much does it cost to build an app like Instacart? It is not a surprise because the latest news tells us that the well-known grocery delivery startup has raised $220m in new funding, valuing the company at $2bn.
That's much less than its year-ago valuation of almost $3bn, but certainly not bad for a company that also experienced $200m in net revenue last year.
How to go about the Instacart-like app development?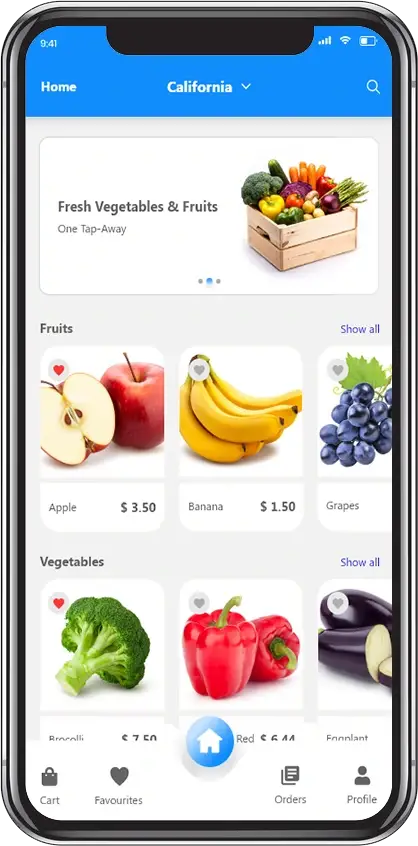 Set a budget. Make a strategy. Plan your resources. Think through your plan. Finally, act on it.
Sounds easy, right? It can be if you get the right team to assist you!
Still, what resources would you need?
A development team of QA experts, skilled UX and UI (User Interface) designers, and app developers are required to create an on-demand Grocery Delivery App.
Furthermore, when looking for a great team, the following skills should be prioritized:
App Developers:

App Developers

include iOS App Developers, Android App Developers, and Back-end App Developers, among others.



App Designers: UX/UI designers with experience designing grocery delivery apps, Graphic Designers, and others.

Project Manager: This is someone who learns technical and managerial skills to solve a problem.

App Testers: Quality Assurance, i.e., QA Experts with relevant skills such as testing and bug tracking, are involved.
How much does it cost to build an app like Instacart?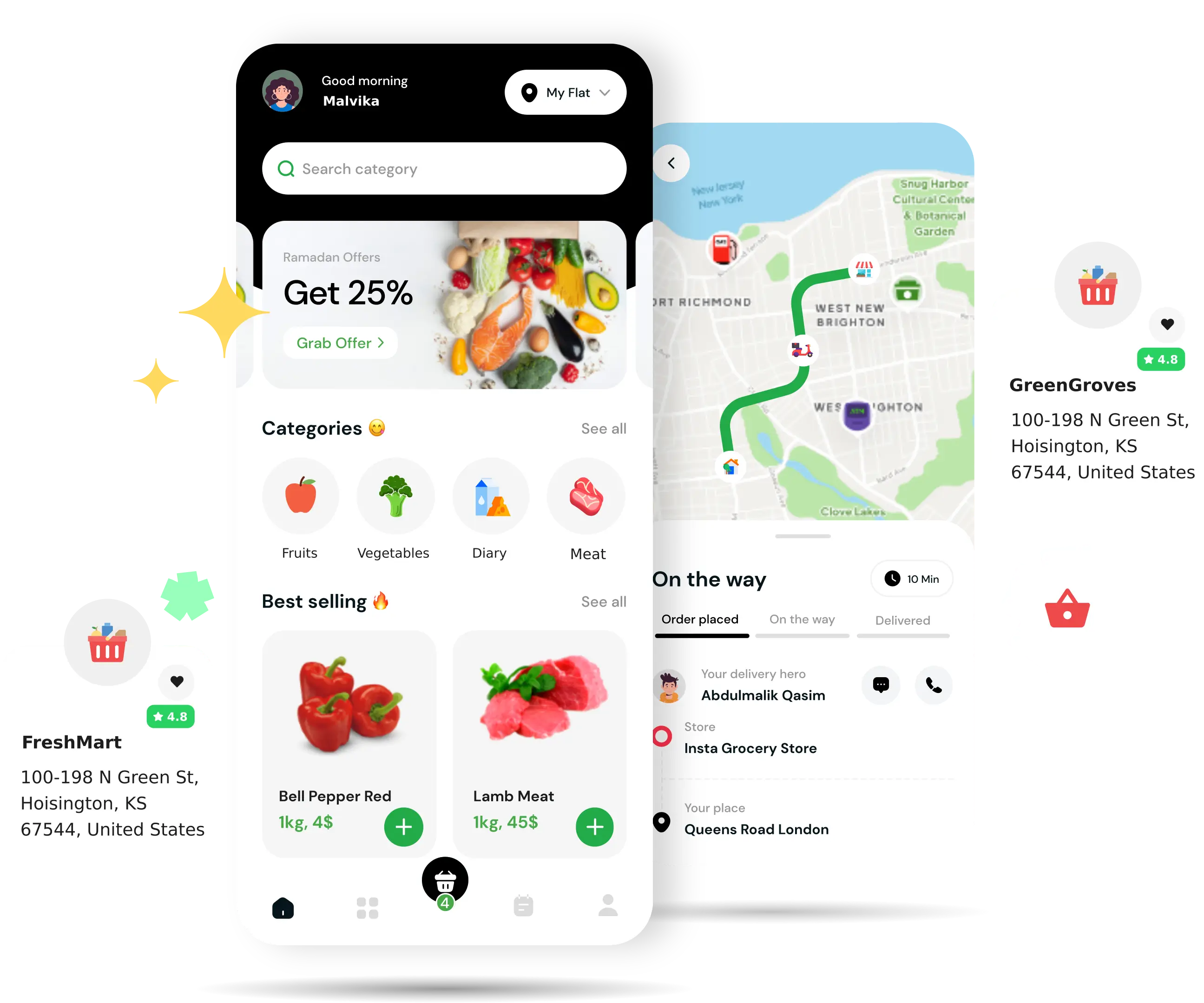 To estimate the cost of grocery app development, consider the following factors: the complexity of the grocery app, the number of platforms you want to launch it on, the country and audience it targets, and so on.
Eastern European app developers charge between $80 and $150 per hour.




Grocery app developers in the United States charge between $50 and $250 per hour.




Indian app developers charge between $10 and $80 per hour.
The cost of developing an on-demand grocery delivery app with a limited number of features and coding is determined by the following factors:
Technical documentation typically costs between $1000 and $2000.




QA and testing usually cost between $2000 and $4000.




UI/UX design costs between $1500 and $3000.




Front-end and back-end development costs between $10,000 and $20,000 per project.
Finally, taking all of the above factors into account, the average cost to build an on-demand grocery delivery app like Instacart is $10,000 to $20,000 for a single platform such as Android or iOS.
However, as the number of features or more increases, make a list of everything you have to integrate into your grocery delivery app accordingly.
Conclusion
Grocery stores will be the next big step in brick-and-mortar stores. It is more convenient and affordable to get groceries on demand than to shop every week, eliminating the need for impulse buying.
A grocery delivery service like Instacart may soon be the most widely used grocery delivery app.
To develop a grocery delivery app like Instacart is relatively easy, given you have an experienced development partner.
If you are still in the initial stage of your app development cycle, you must consider hiring an app development company that is proficient and has some experience in similar work.
AppsRhino is one such app development company. We have a proficient team of developers who are dedicated to make the client's dream a reality.
And, when it comes to custom mobile app development, AppsRhino is not merely confined to food delivery app development.
AppsRhino also offers the best Tech-driven solutions for Home services, Laundry delivery, Alcohol delivery, Grocery Delivery, Food Delivery, and Taxi Services: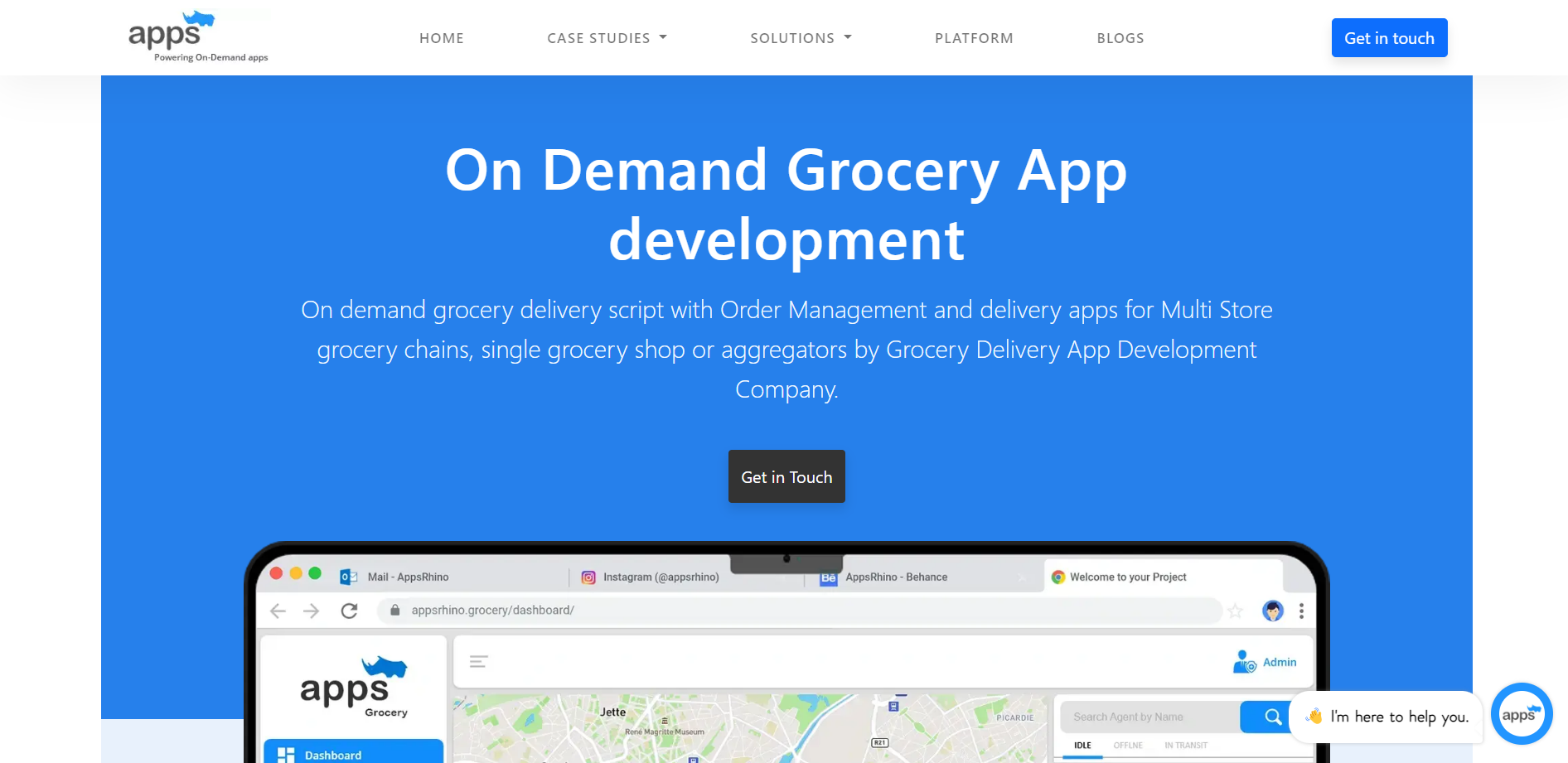 Contact us today to start your digital journey!