Introduction
Are you one of those who avoid going to clinics and hospitals when minorly ill? Do you feel lazy about getting up and working on yourself? Does the risk of getting infections stop you from going out? Do you wish to stay fit but are too shy to communicate? If you found yourself relating to these questions, then you are in dire need of a solution! The phrase Health is Wealth stands true to today's scenario. A person taking care of their health and fitness can put more time into work, while a person who ignores their health sticks to the bed for longer. You may be thinking about how to stay well when there is either no time or a high risk in going out and visiting healthcare professionals regularly. Don't worry, because technology has got you, just like always! Healthcare apps help you stay fit and fine without compromising your safety or time. Healthcare apps provide ease, comfort, and quality service without burning a hole in your pocket. Sounds impressive, right? However, before doing something, you must know the tricks and tips. Right? We have got you! This blog teaches you how to use health and fitness apps like a pro!
What are Healthcare apps?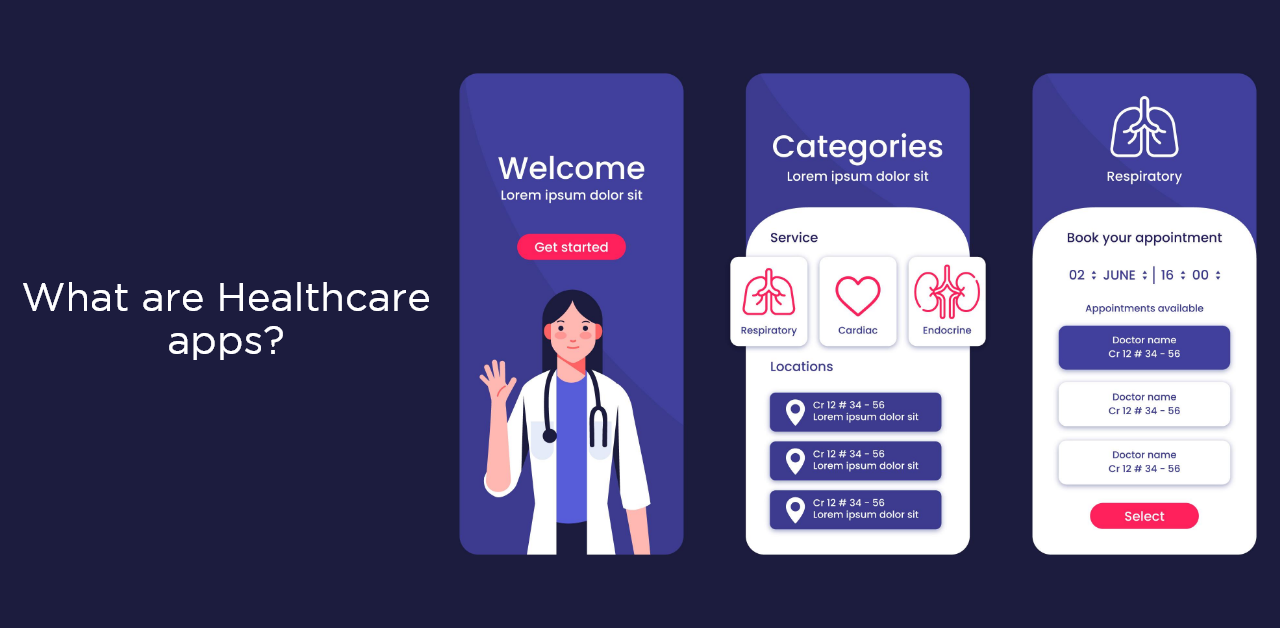 Mobile healthcare or mHealth apps are medical and public health practices assisted by smartphones, tablets, or other mobile communication devices. They offer a unique and innovative approach to delivering healthcare services outside standard care settings. They are believed to be a potential resource for increasing the productivity of health care personnel and improving patient health outcomes. Mobile healthcare apps are transforming the healthcare industry by boosting communication, efficiency, and quality. According to estimates, the mobile health business will have a total market value of more than 189 billion US dollars by 2025. (Statista).
What are the types of Mobile Healthcare apps? How can one use them?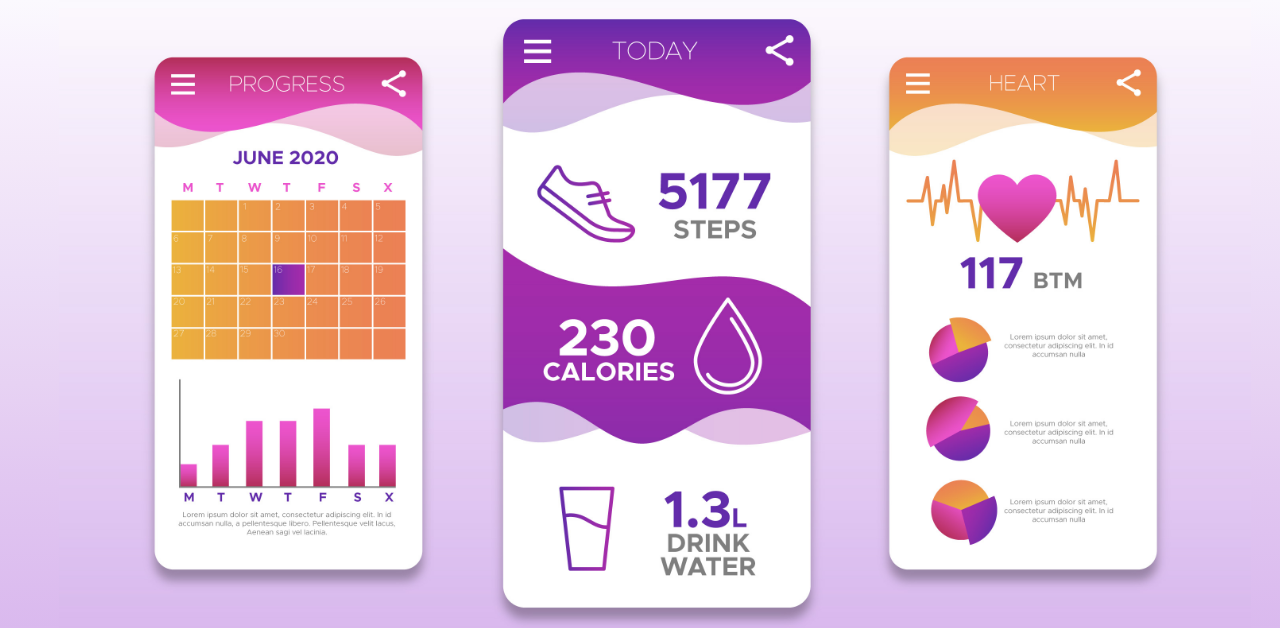 Although mHealth apps have been there for some time, people started relying on them recently. Why? COVID-19 made them realize the importance of fitness and healthcare apps. Think about it. When you were confined to the four walls of your homes, all you had was your mobile phone. So, you used it for every need. Why leave healthcare aside? With the COVID scare came the realization, "if not now, then never!" So, you are looking for a fitness and healthcare app guide. There are different types of mHealth apps available on the market. Now that you want to use one, here is the guide to different healthcare apps and how to use them.
Remote Patient Monitoring App (RPM)
RPM apps are the most used healthcare apps. These enable patients to connect with a physician suitable for them. The patients can see the doctor's location, experience, and specialty, after which they may book an appointment. Once the doctor accepts the appointment request, both parties can connect on the set time and date. Patients can connect with the doctors through audio or video calls and remotely discuss their issues.
Chronic disease monitoring apps
These healthcare apps were a ray of hope back in adverse conditions. Chronic disease monitoring apps are meant for patients with chronic health issues like diabetes, hypertension, cancer, etc. These apps help track patient vitals and record them for future reference. Doctors can then see the recorded data to decide the dosage and treatment plan. Another notable feature is that these apps are integrable with wearables like watches and other monitoring devices.
Reminder Apps
Doctors usually complain about patients not taking their medications on time. Missing the prescribed doses leads to a disturbance in the treatment plan. This disturbance might lead to a slow response or other issues. Reminder healthcare apps were developed to ensure patients don't miss the prescribed doses. Reminder apps, as the name suggests, remind patients of their dose time, quantity, and refills. These healthcare apps also assist patients with chronic diseases in keeping track of their goals.
Diagnostic Test Apps
These apps provide comfort to their users. Using these, you can schedule lab tests at your convenience. The lab staff picks up the sample from the patient's homes at the scheduled time. You may also avail of discounts and get packages and consultations with physicians. Another feature is that the report is available online, and patients can easily download it on their mobile phones.
Mental Health Apps
These healthcare apps are worth a thousand praises. Mental health apps provide a platform where you can talk to a psychologist or psychiatrist. This feature leads to early detection of symptoms and a better treatment plan. Other than that, numerous activities and plans help manage stress and anxiety. These apps have different tips on what to do when a wave of sadness hits you, assisting patients in managing their moods. These apps help with stress management, suicide awareness, addiction control, eating disorders, meditation, and anger management.
Yoga and Fitness apps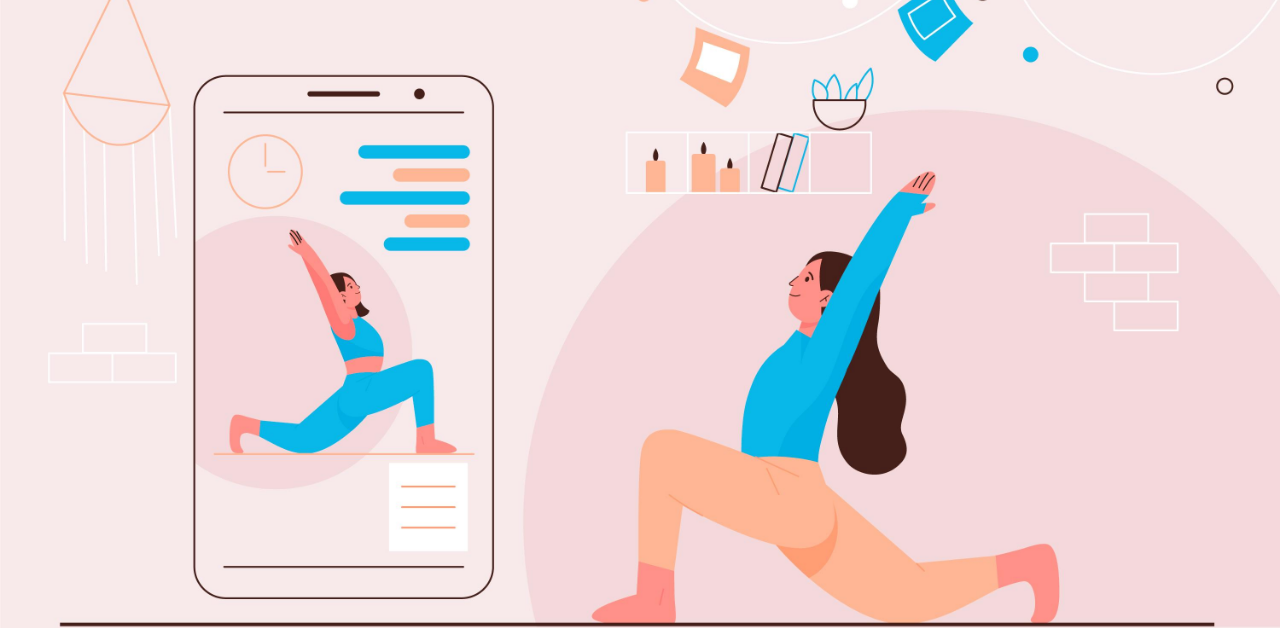 You may be a yoga person, a Zumba person, or a gym person; no matter what you prefer, these healthcare apps cover it all. While at home, you can download any of these apps and start your "at-home" fitness regime. This healthcare app category includes apps for yoga, Zumba, and cardio. These apps help you follow a fitness regime while keeping track of your progress. You can even get a fitness trainer and attend live sessions.
Lifestyle Maintenance Apps
Everyone nowadays wants to live a healthy lifestyle. So do you, right? Lifestyle maintenance apps help you achieve your goals. You can track your sugar intake, sleep time, steps taken during a walk, calorie count, and water intake. These healthcare apps also assist you in maintaining your habits by setting alarms and scanning the food items you consume. You can set an alarm reminding you to drink water or scan your meal for calories using the food scanner. This way, you can make sure you are on the right path.
Mobile Healthcare apps transforming the healthcare industry: Some Facts
Because of technology innovation and meddling, the healthcare industry has undergone immense transformation. We can observe the influence mobile app development has had on the change in the healthcare sector in recent years. COVID-19 has not yet concluded, and mobile apps in healthcare have paved the way to significant growth during such a crisis, transforming people's perceptions of the health industry worldwide. Allow us to show you some facts to substantiate our claims: 1. The global digital healthcare market was worth 106 billion US dollars in 2019. It is contemplated to increase at a CAGR of 28.5 percent from 2020 to 2026, doubling the market size! The digital health business will be worth over 640 billion US dollars by 2026. 2. According to a report, healthcare apps' downloads increased by 50% yearly, driven by demand for COVID-tracing and telehealth apps. Downloads of mobile healthcare apps have topped 3.2 billion. 9. Investors' funding in the digital health industry was 21.6 billion US dollars in 2020, the highest amount so far. 10. According to Accenture, the rate of usage of digital healthcare technologies is increasing, and 74% of patients are satisfied with digital health services. Seeing these figures, you must feel relieved about relying on healthcare apps for your remote healthcare needs.
FAQs
We don't want you to have any doubts. So, here are some frequently asked questions:
What are the benefits of using mobile apps in healthcare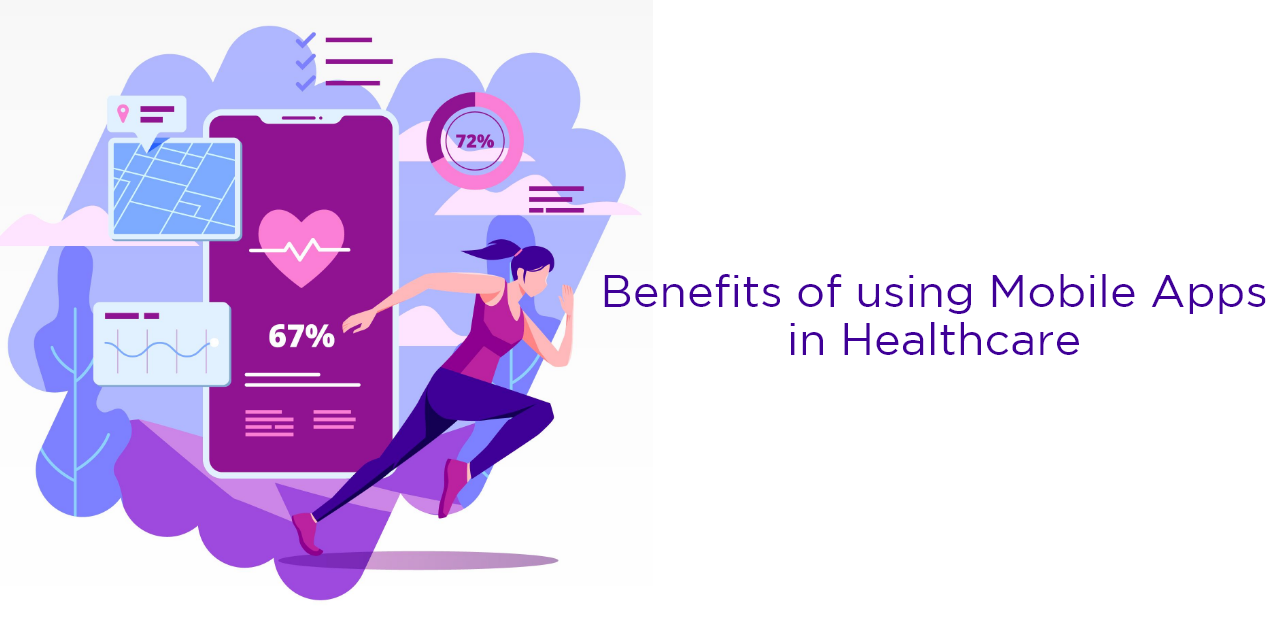 Reading about the types and uses of healthcare apps, you must have figured out some primary benefits. However, if you are still pondering why you should opt for mHealth, here are a few points for you
Cost Reduction
Smooth Communication
Comfort and Convenience
No waiting time
No need to travel again and again for follow-ups
Instant action in case of emergency
Easy Integrations
Easy tracking and recording
Accessible even if you put up in a remote area
Access to various doctors and specialists
How do mobile health apps reduce the cost of healthcare?
Because healthcare services are so expensive, many people cannot afford them. Mobile apps in healthcare are a low-cost approach to contribute to the success of making healthcare services accessible to all. According to Goldman Sachs' paper, The Digital Revolution Comes to US Healthcare; digital services can create $300 billion in healthcare savings. These apps are incredibly successful when doctors charge patients on a per-visit basis.
What are the best-selling healthcare apps?
There are numerous healthcare apps available on the market. Many companies have their apps under different categories. Here we list the best-selling healthcare apps in 2022
Health Recovery Solutions (Best Remote Patient Monitoring App)
Flaredown (Chronic Disease Monitoring App)
Medisafe (Reminder Apps)
Apollo 24X7 (Diagnostic Test Apps)
Moodkit (Mental Health Apps)
Nike Training Club (Fitness Apps)
Glo (Best Yoga app)
MyFitnessPal (Lifestyle Maintenance Apps)
Final Words
Staying healthy is a choice—those who make it see the colors of the day brighter than others. There are apps for everything, whether your mental or physical health or adopting a healthier lifestyle. The mHealth industry is growing and will continue to do so. According to a report from Accenture, 75% of US consumers believe that technology is vital to maintaining a healthier lifestyle. Another finding is that nearly 50% of people now prefer immediate online consultation over in-person visits. There are over 300,000 healthcare apps available worldwide. 200+ new apps are added every day. You are bound to get bewildered by so many options to choose from. Don't worry; we are here to guide you in that too. You may visit our other blogs to get a list of top healthcare and fitness apps in 2022. See you on the other side!