Ten years ago, when visiting a hospital, one would imagine a drab and common waiting area, lengthy lines, and anxious patients trying to get into the doctor's office.
The situation has radically changed recently, though. A large part of the credit for this shift belongs to the expanding healthcare app market introduced by the mobile development sector. Healthcare applications have been the essential forerunner for transcending and reversing the state of the medical and healthcare business.
Statista predicts that the healthcare industry will grow to be one of the largest sources of revenue, rising from $25.39 in 2017 to $58.8 billion in 2022.
What is Practo?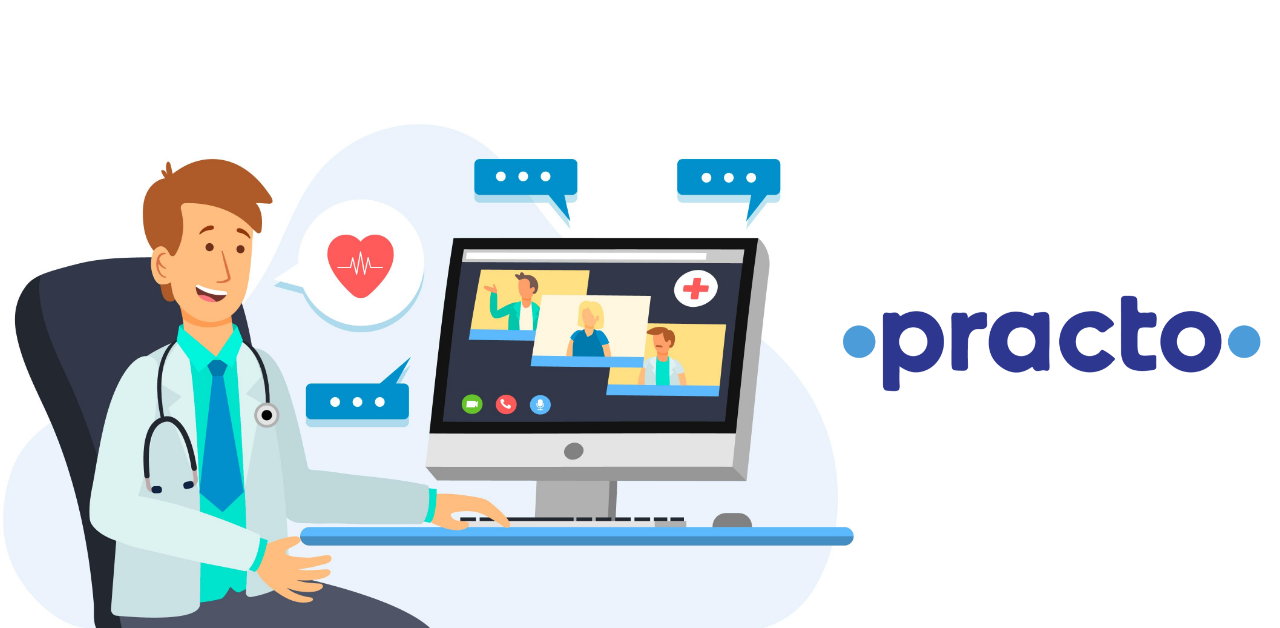 To create excellent value and service for everyone, especially the end users, Practo, the nation's top integrated healthcare firm, links the entire health ecosystem together, including patients, physicians, clinics, hospitals, pharmacies, and diagnostics.

It incorporates various aspects of the patient's healthcare journey to have a seamless experience. It starts with finding and scheduling an appointment with verified doctors, consulting online with an ETA of only 60 seconds, getting medications delivered, having lab tests done at home, and having access to insightful health articles written by verified doctors.
Additionally, Practo creates software technologies that aid in the digitization and provision of more effective and superior healthcare to millions of people worldwide by healthcare professionals.
An In-Depth Review of Practo Online Consultation for 2022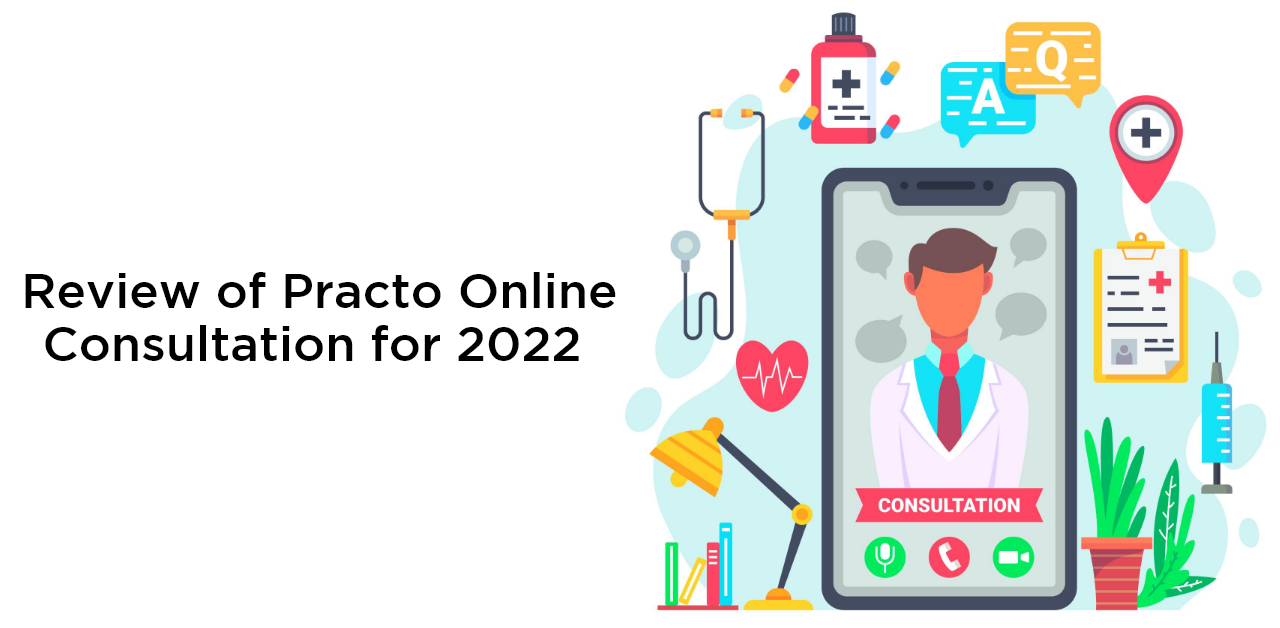 The Practo model
Practo's business model combines selling software as a service (SaaS), commissions from buyers and sellers, and selling advertising space. Practo offers a wealth of advantages for organizing appointments and medical practices for patients and healthcare providers.
Practo's income is derived from three different sources:
Practo Ray
It is for doctors and cloud-based clinic management software. It is sold to them on an annual contract basis.
Practo Reach
It is a portal for patients to find doctors that displays relevant advertisements from hospitals and clinics. It also sells premium listings to these businesses to maintain hospitals, clinics, and physicians at the top search results.
Delivering medicines
Practo promptly offers and delivers pharmaceuticals to customers, pharmacists, and pharmacies.
Essential Features of Practo
Practo closely monitors the target audience's demands and focuses on integrating those needs in the form of features to produce a successful mobile health application. These elements increase the platform's usefulness by bridging the communication gap between patients and clinics.
Patient Panel Module
It develops a user-friendly, patient-focused medical app that gives end users a pleasant experience. The dashboard for the patient has the following features:
Register or log in: Patients can download the app, register, and access the features as needed.
Call and chat option: Through possibilities for calling and chatting, patients and doctors can communicate.
Find a Clinic or Doctor: Allow patients to look up a nearby doctor or clinic.
Set up a meeting: The appointment can be made online by patients.
Pay online: Give patients the option to pay online using various payment gateways.
Examine & Rate: Patients can discuss their experience and comment on their care after seeing the doctor.
Clinical Data: Prescriptions, medications, allergies, surgeries, and other medical information can be stored and updated by patients.
Pharmacy: Patients can order medications using this tool based on their requirements.
Doctor Panel Module
Numerous elements in the module might make it easier for doctors to communicate with their patients. They can conveniently provide their services remotely by establishing a video conference or chat connection with patients. The following features will be on the doctor's dashboard:
Subscription

Management of appointments

Medical history and patient records

Edit profile

Transactions and overall revenue

Reports
Admin Panel Module
The admin module monitors all activities, stores user data, and analyzes and produces reports. It oversees the maintenance of patient and physician records and information about money matters, supply management, etc. Due to all requirements, it also offers users data security. The implementation of several functions enables easy-to-understand functioning.
Dashboard

Control users

Manage physicians

Schedule appointments.

Pharmacy Administration

Diagnostic Center Administration

Clinic Administration

Delivery Staff Administration

Payout Control
Clinics Panel Module
Manage physicians

Management of Appointments

Feedback

My account

Reports
Diagnostic Panel Module
Organize medical appointment times

My Account

Reports
Delivery Staff Panel Module
The delivery panel will make it easier for admin and delivery staff to keep track of new orders, pending orders, and shipments that have been delivered. It enables them to enhance their offerings and swiftly aid the patient.
Watch Delivery

Notification

My Account
Benefits of online consultation with Practo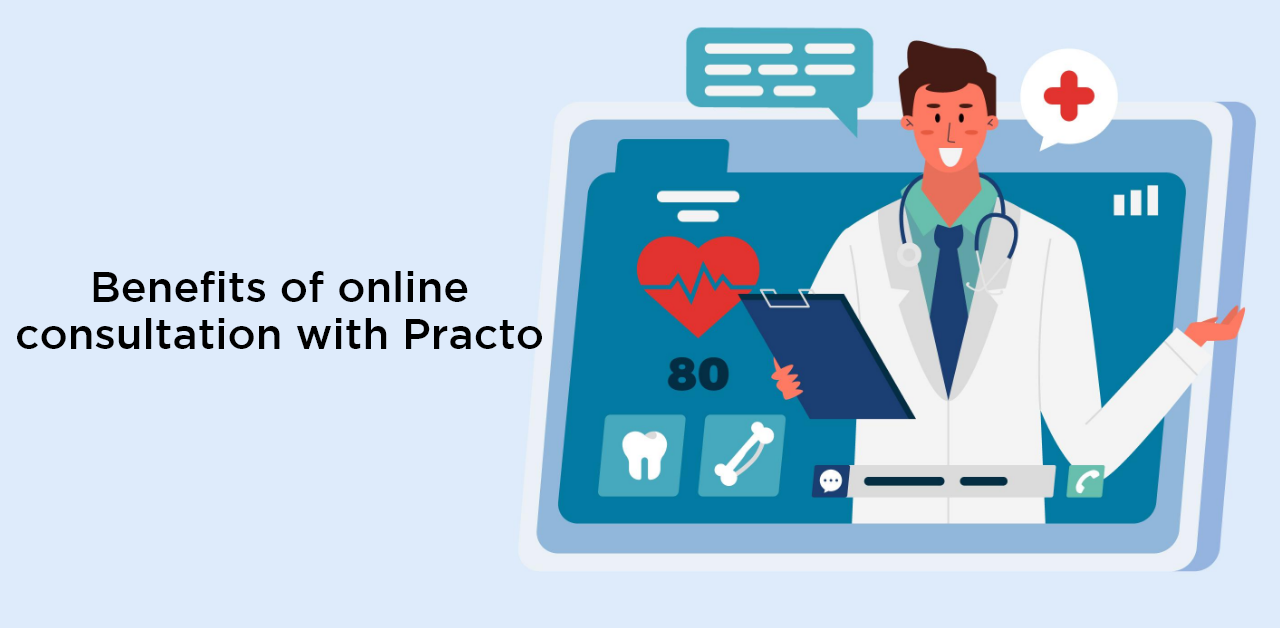 1. Consult the best doctors around the clock.
Choose to video see a particular doctor or connect directly with a 24x7 expert.
2. Comfortable and easy to use.
Start an immediate consultation within two minutes, or schedule a video consultation for later.
3. Completely Safe Consultations
Patients can be assured that their online consultation will be entirely private and secure.
4. Clinic Experience is just as real as it can be.
Patients experience clinic-like consultations via a video call with the doctor. Video consultation is available on the Practo app.
5. Cost-free Follow-up
Receive a legitimate digital prescription and a free 7-day follow-up for more details.
Two other qualities justify the Practo hype
Online help in multiple languages for Practo
In 2021, this was started as a test project after Practo received thousands of user requests for language-specific features, with Hindi as the alternate option. In this period, vernacular languages accounted for 25% of all online consultations on Practo, with Hindi, Tamil, Marathi, and Kannada (in that order) emerging as the preferred language(s) for consultation.
A whopping 67% of all vernacular inquiries were from individuals who resided outside major cities. Remarkably, users older than 60 years of age accounted for 65% of all vernacular consults.
Online video consultations with Practo
Every day since it began, COVID-19 has been establishing a new norm and forcing all industries to reevaluate and update their business models in light of the present circumstances. Video consultation at this time is a great approach to delivering superior clinical treatment and a consultation experience similar to a physical one.
The video consultation platform from Practo prioritizes doctors. As a result, the doctor can start the call whenever they are prepared and ready for consultations. If a patient requests a video call, you will be informed of the request. Modern infrastructure rapidly connects your call and is optimized to function well even at slow internet rates.
How to start using Practo for video consultations?
You can share your contact details with us to offer video consultations on Practo. We will be in touch with you to assist you in getting started.

When registered, you must hit the video icon in the chat to begin a video consultation. It calls for the patient's attention. You are connected and can start your consultation as soon as they accept the call. It's that easy!

Several brief suggestions to help you maximize video consultations

During consultations, make sure you have robust internet connectivity.

Purchase a friendly camera, tripod, laptop, or whatever else you'll need for consultations.

To interact with patients, pick a place free from noise and distractions.

To ensure clear visibility, set up an adequately illuminated location.

To ensure that the consultation begins and ends on time, it is advised that you log in five minutes before the scheduled time.

As needed, request any prior reports, medications, or medical records.
Conclusion
Practo has evolved into a crucial enabler in assisting doctors in understanding the details of managing and securely storing all health data as technology becomes a fundamental element of healthcare. By linking patients with verified doctor partners, Practo operates in more than 20 countries and assists over 18 billion patients annually.
Visit Practo right now! The excitement is undoubtedly justified, and it is entirely worth the hype.