The world has seen several technological advancements since the advent of the internet. The world has become a global village, with the north being connected to the south and the east to the west.
The trend of going online has impacted the healthcare industry significantly. Online healthcare services like the Practo app have garnered many users.
Practo is India's first telemedicine appointment scheduling system. A group of young entrepreneurs founded it in 2008. Practo healthcare app has been a huge success due to their innovative user interface and advancements in appointment scheduling via mobile applications or the internet.
From the comfort of their own homes, people can arrange hassle-free appointments for various diagnostic tests and seek a quick consultation with recognized and licensed specialists.
However, if you think the Practo app might not fit your medical needs, you can opt for another service.
To make the process convenient, we have listed the top 7 alternatives to the Practo app for doctors with fantastic features.
Top 7 Practo App Alternatives with fantastic features
Here are the top 7 Practo app alternatives with fantastic features:
1. Lybrate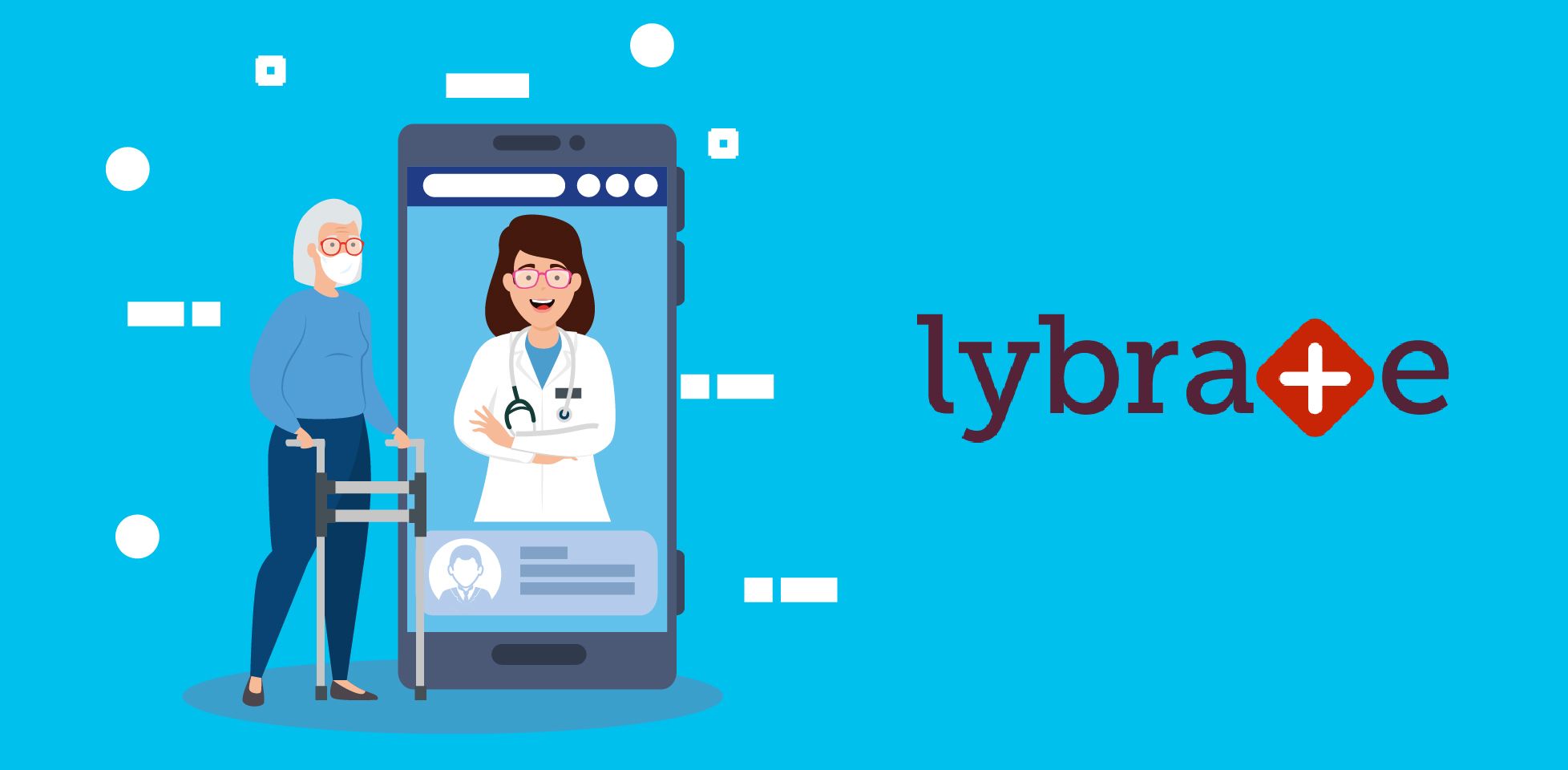 Lybrate is a practice manager for doctors. With Lybrate, a healthcare professional can manage appointments, record treatments, track payments due, and much more.
It enables paperless medical records and practice management, allowing healthcare professionals to focus on healing their patients.
Here are some of its features:
Reputation Management

Asset Management

Appointment Management

Patient Record Management

Billing and Invoicing
The Lybrate app's "Book Appointment" feature allows patients to consult doctors online in major Indian cities. The patient can post anonymous health-related questions and receive advice from trusted doctors.
Patients can also use the app to get a prescription from their doctor, manage their medical records for easy access, and book lab tests.
The Lybrate app is free to download from the Play Store and the App Store.
This easy-to-use app is a perfect alternative to the Practo app.
2. Mfine
The MFine app is designed for online doctor consultations and at-home lab tests. Patients can communicate with specialists via chat, audio, and video calls through the app.
The fee for doctor consultations through this app begins at Rs. 199 and varies depending on the doctor's specialty and experience. In addition, the patient receives a 50% discount on all at-home health checkups and tests.
The low-cost, efficient care facility makes it one of the best Practo app for doctors.
Here are some of its features:
Online doctor consultation from home

At-home lab tests

X-rays and Scans at home

Medicine Delivery at home

Covid–19 self-test and checkup plans
The app is free to use and can be downloaded from the Play Store and the App Store.
Patients can select symptoms such as acne, high blood sugar, high blood pressure, irregular periods, weight gain, and so on, and then choose a doctor based on their specialization.
It will schedule the appointment with the doctor immediately, and you can follow up with the doctor within the next 5-days without incurring any additional fees.
3. DocsApp 24X7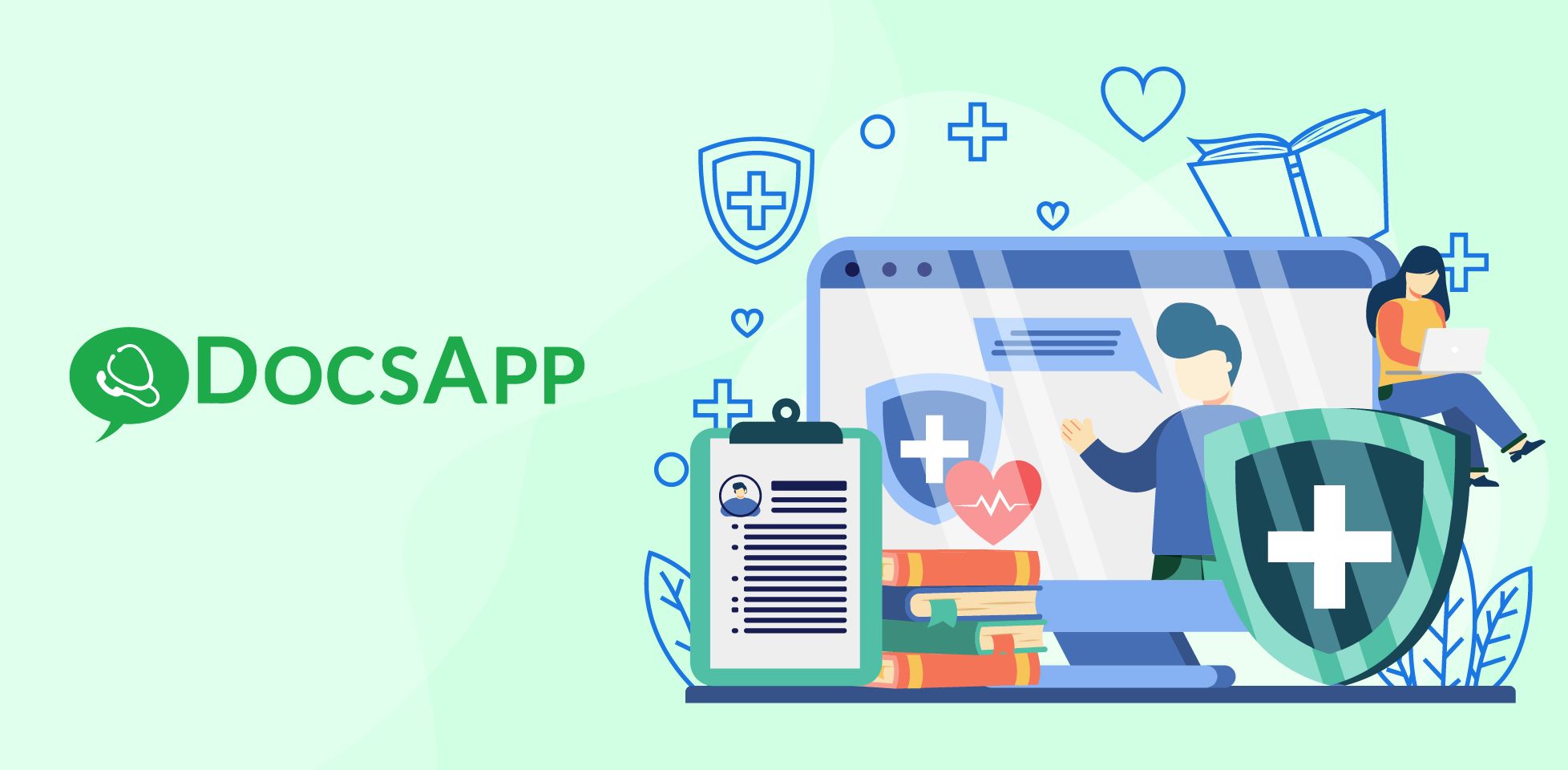 DocsApp is another popular app for online doctor consultations for Android and iOS users. The app uses a simple criterion to connect patients and doctors.
Ask a health-related question, and the app will match you with a doctor who can help. You will provide the doctor with personal information, diagnostic reports, and photos of the problem or health issue you are experiencing. The doctor will prescribe medications based on the information provided. You can also schedule diagnostic tests and have samples collected from your home if necessary.
Here are the features:
Lab tests

Medicines

Health Tips

Specialist Search
Weight management, scalp care, dermatology problems, gynecological problems, acidity, and other issues are addressed by reputed MD doctors.
The feature-rich app can be considered the top alternative to the Practo app for doctors.
4. Pristyn Care
The Pristyn Care app satisfies all patients' needs in one location. A patient can browse a list of nearby doctors, check their certifications, experience, availability, and consultation fee, and schedule an appointment at leisure.
The app is free to download on iOS and Android and provides access to most of Pristyn Care's services. Along with online consultation for your health issues, Pristyn Care doctors can also provide surgical treatment.
Here are some of its features:
Book online/offline consultation

Get CoWIN certificate

Book Lab tests

Check symptoms
With a few clicks, the app can connect patients and expert healthcare professionals, access your CoWIN certificate and book RT/PCR tests.
You can get help for various health problems, such as piles, fissures, fistulas, hernias, gallstones, appendicitis, blurry vision, cataract, sinusitis, tonsillitis, varicose veins, spider veins, and more.
The ultimate flexibility and many services make it one of the best alternatives to the Practo healthcare app.
5. 1mg Online Consultation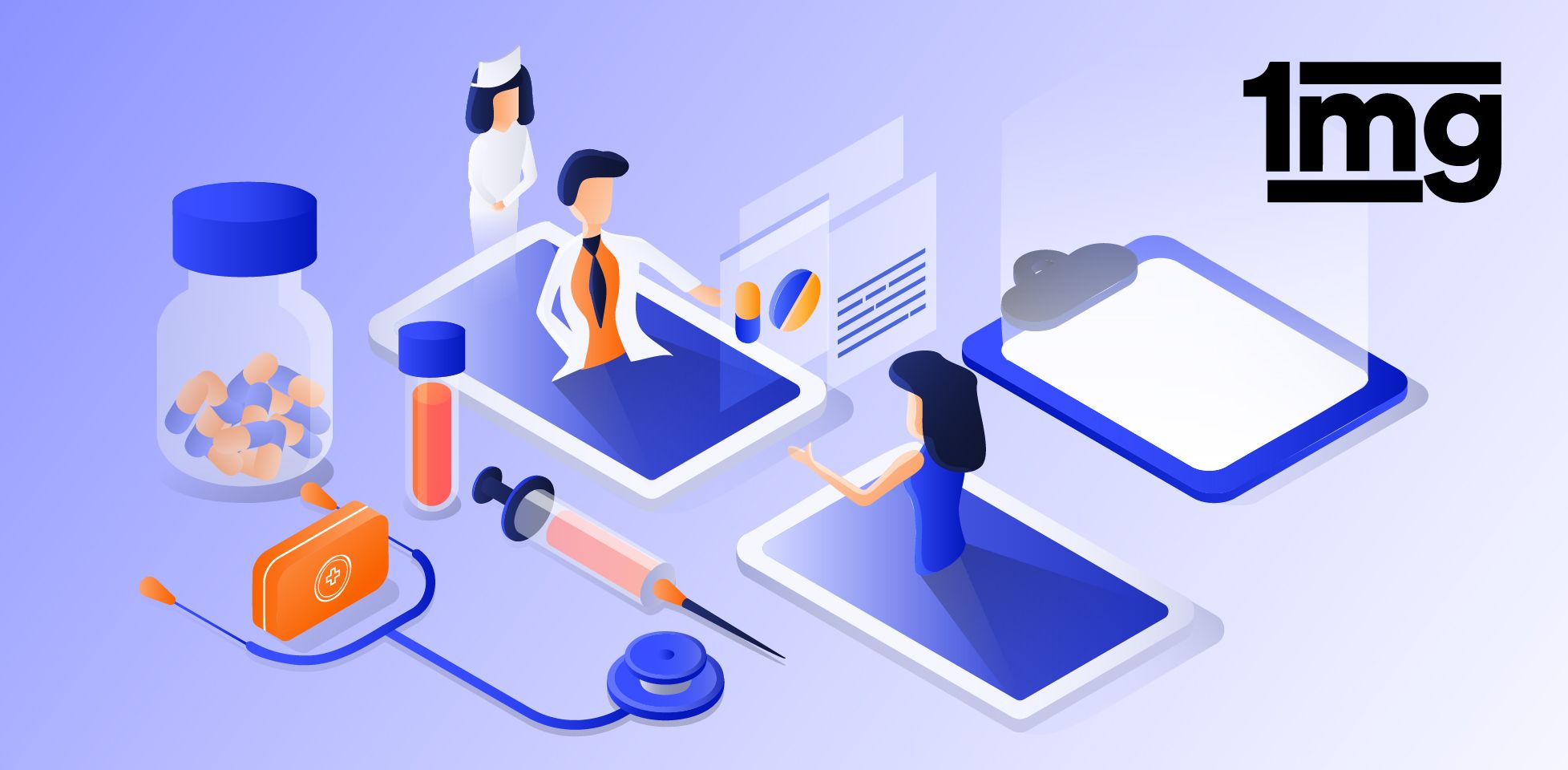 1 mg is one of the best telehealth apps because it is entirely private. It employs some of the most qualified doctors and provides high-quality health care through its network. The app is easy to use and saves you from the hassle of long lines and rush hours. You do not have to wait physically to see a doctor; you can seek medical attention as soon as you feel ill.
It is also very cost-effective, and medical assistance can be provided for free in emergencies.
Some of its features are:
E-Pharmacy

Online Consultation

Lab tests
1mg is an online platform for all your health-related needs making it the best alternative to the Practo app for doctors. They have covered everything you require, including allopathic, ayurvedic, and homeopathic medications. The platform also sells all other nutritional supplements.
6. MUrgency
MUrgency is a mobile healthcare app based in Mumbai that connects patients to the appropriate doctors. It is a well-known brand name in the healthcare industry. MUegency is one of the best Practo app alternatives on this list because it offers medical assistance and emergency medical response with a single tap on the mobile app.
Some of its features are:
Fast responses

Online consultation

One-tap assistance

24X7 availability
So far, the app has assisted patients during critical hours in over 3,000 medical emergencies. It is a network of 1298 ambulances that serve cities such as Mumbai, Bihar, Punjab, Kerala, and Rajasthan.
7. Docttocare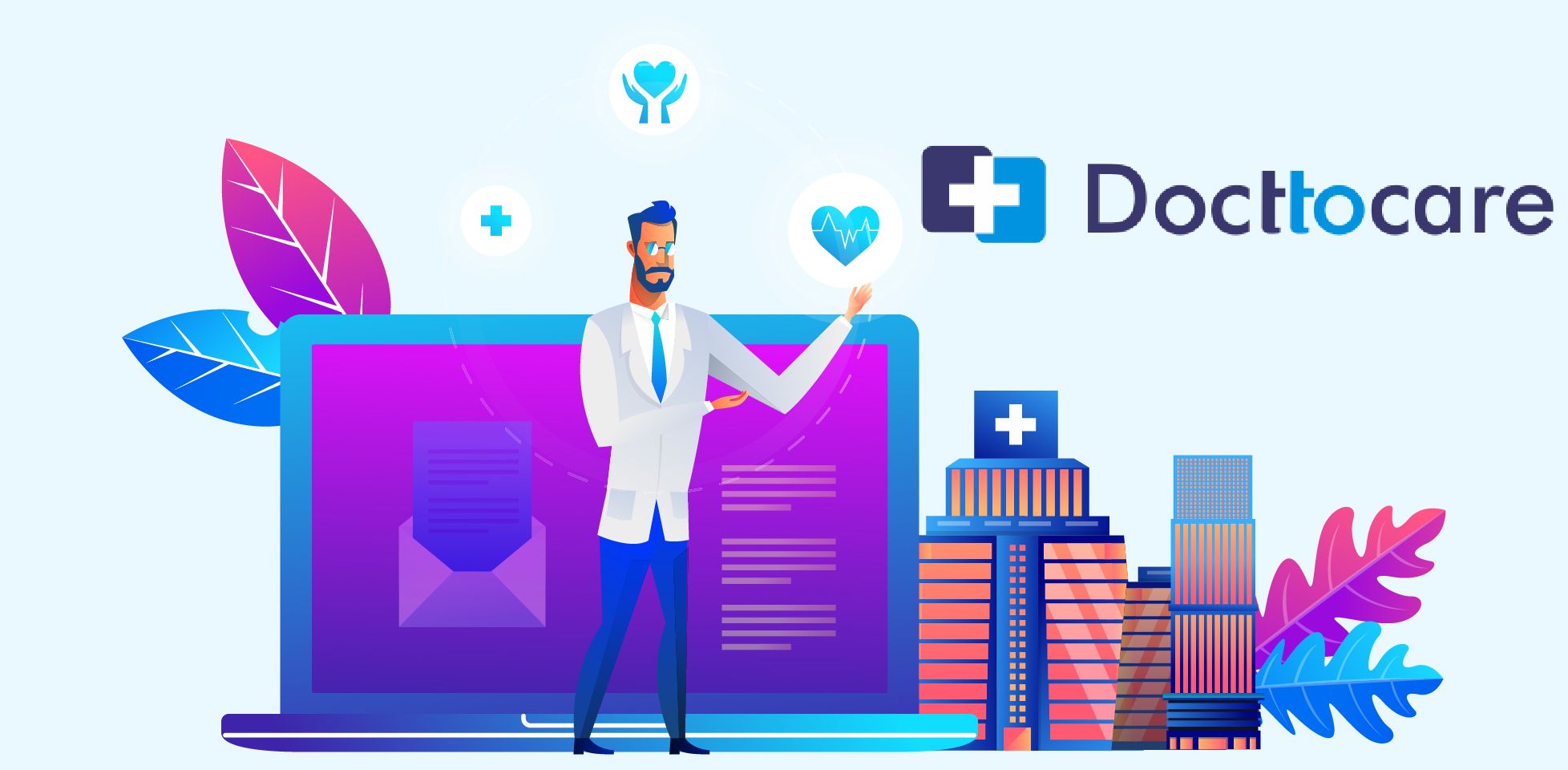 Docttocare is one of India's leading online medical consultation service providers. It was founded in 2018 and had been serving people ever since. It enables users in non-metropolitan areas to access and book appointments with doctors and locate hospitals in major cities.
Some of its features are:
Hassle-free appointment booking

Specialist search

Ambulance booking
The app assists users in locating the best doctor for their specific issue. It schedules doctor appointments and assists you in finding the best hospitals on the desired date and time.
Aside from that, it offers services such as online ambulance booking, blood group availability tracking, and more. As a result, Docttocare is one of the best alternatives to the Practo healthcare app.
Conclusion
Healthcare startup companies bridge the gap between doctors, patients, and hospitals. Technology advances daily, and this rapid advancement has been a boon to healthcare. Patients don't have to go anywhere to get medical help if they get sick. These platforms are like a blessing to humanity. Consulting doctors online is now more convenient and simple than ever.
We hope this list was helpful for you. To read more on similar topics, check out other blogs
Stay Healthy!