Nowadays, people have a busy lifestyle. Due to a lack of time to physically go shopping, they are mostly tilted toward online shopping applications. Thus, online shopping platforms have become one of the best places to run a successful business.
But providing customer support is a very crucial issue. Many online shopping platforms do not do well with their business because they cannot provide good customer support, thus losing potential customers.
To solve this problem, many personal shopping assistant applications are available in the market. They are designed to help customers by targeting visitors and building good relationships with them to turn them into customers.
Smartsupp is one such application. It comes with numerous features to help you grow your business online. But there are many other alternatives to Smartsupp available.
In this blog, we will study 5 Smartsupp alternatives available along with their pricing.
What is Smartsupp?
Smartsupp is a personal shopping assistant. It is a useful and efficient customer service software that combines live chat and chatbots to save you time. It is a combination of live chat, chatbots & video recordings that helps to save time and turn random visitors into potential customers.
Smartsupp is a top-rated product in many parts of the world. In Europe itself, it has 50,000 active European webshops and websites.
Important features of Smartsupp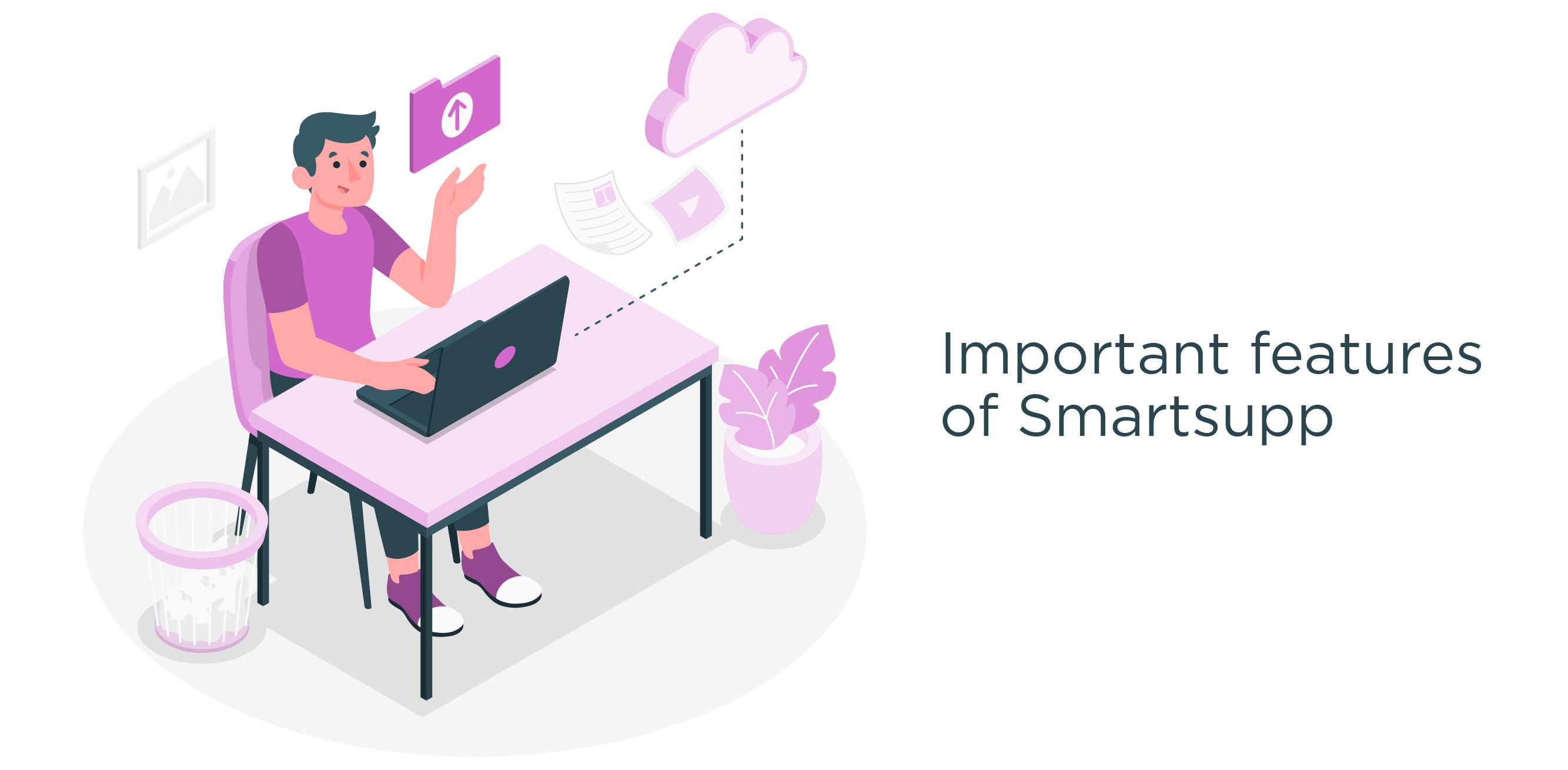 It is the only product that combines live chat, chatbots, and video recordings under the same roof. It can automate repetitive questions and can give personal attention to customers where it's relevant. It can also find out if visitors get lost on your webshop.

Smartsupp can access visitor lists that contain various e-commerce data. It can keep an eye on who is browsing your webshop and which products they are interested in, and thus, start a conversation with them to make a sale.

They offer customer service in 7 different languages so that it can be easily accessible to people from other parts of the world. It is a popular online chat in Europe, with more than 50,000 active webshops and websites.

Smartsupp securely is very strong as it stores your data in the European Union and protects with strict EU data protection laws. The data cannot be stolen under such protection.

It builds up a personal connection with customers through its conversation feature. It stores all communication data in one place. As the customers get help almost instantly, it turns them into happy customers and boosts your store's sales.

Smartsupp bot provides 24/7 assistance to your customers. It saves time by answering FAQs, collecting leads, and assisting customers with shopping in your absence.

It shows you video recordings to see how visitors are browsing through your webshop or website and where they are getting lost. You'll get an idea of what to improve. It ensures a smooth shopping experience for your customers.

Smartsupp comes with mobile app felicity for iOS and Android phone users so that you can be closer to your customers and answer questions even when you are on the go.
Why do you need a Smartsupp Alternative?
Undoubtedly, Smartsupp is a good shopping assistant software that works efficiently. But sometimes, users find some difficulties that force them to search for its alternatives. Some user interface doesn't work correctly, and it has far fewer features than software available on the market. Price can also be an issue for small and medium-sized business owners. They do not provide a satisfactory customizable interface for their customer. All these reasons make it necessary to search for an excellent alternative to Smartsupp.
Five best Alternatives to Smartsupp with their pricing
EngageBay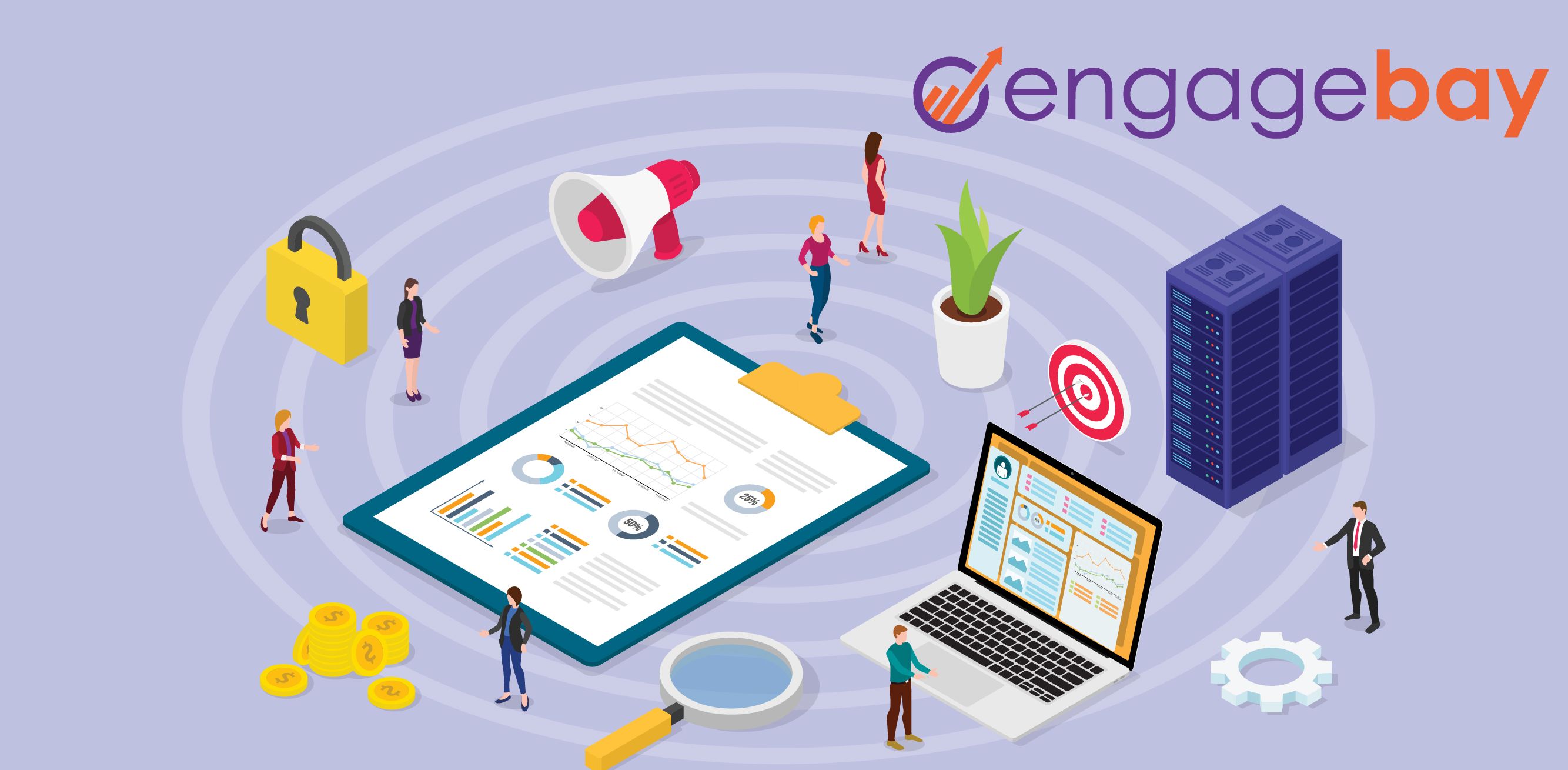 he first alternative to Smartsupp is EngageBay. It combines sales, marketing, and CRM solutions mainly designed to help small to midsize enterprises gain and convert website visitors into customers. This cloud-based platform lets businesses use marketing tools to build relationships with visitors and retain them as regular customers.
EngageBay includes features like email marketing, landing pages, live chat/helpdesk, ticketing, telephony, appointment scheduling, contact management, and so much more.
An attractive part of EngageBay is its built-in CRM, which allows firms to manage and track all activities of their customers, leads, and deals as they proceed through various parts of the sales pipeline. On top of that, it increases marketing capabilities through automated email templates, customizable forms/popup engagement, and more.
You can use Zapier and Xero integration to connect the platform with several third-party applications such as Salesforce, Intercom, MailChimp, Hubspot, and more. EngageBay support is extended via documentation, phone, and email.
Plans and Pricing
There are different plans available for users. You can choose according to your needs.
Plan 1 - Basic: $14.99 per user per month

Plan 2 - Growth: $49.99 per user per month

Plan 3 - Pro: $79.99 per user per month
LiveChat
LiveChat is a combination of chat and helps desk platform that allows small and medium size companies, along with big companies, to chat with their visitors and customers. It is added to the business website so online visitors can communicate with the agents via a chat window.
It has add-on modules like sales and marketing automation, integrations with third-party customer relationship management (CRM) platforms, and live chat functionality.
LiveChat can be installed on multiple websites and can connect with a wide range of audiences. You can also invite customers to the chat box by sending the chat link to them via email and text messages. According to the responses given by the customers, chats are automatically graded.
LiveChat is a customizable solution allowing users to add different themes and colors to their chat windows. Its outstanding customer support is offered via chat, email, and phone.
Plans and Pricing
LiveChat has four plans available :

Plan 1 - Starter - $16 per seat per month (billed annually) or $19 month-to-month

Plan 2 - Team - $33 per seat per month (billed annually) or $39 month-to-month

Plan 3 - Business - $50 per seat per month (billed annually) or $59 month-to-month

Plan 4- Enterprise - Only $149 per seat/month billed annually.
Knowledgebase(ProProfs)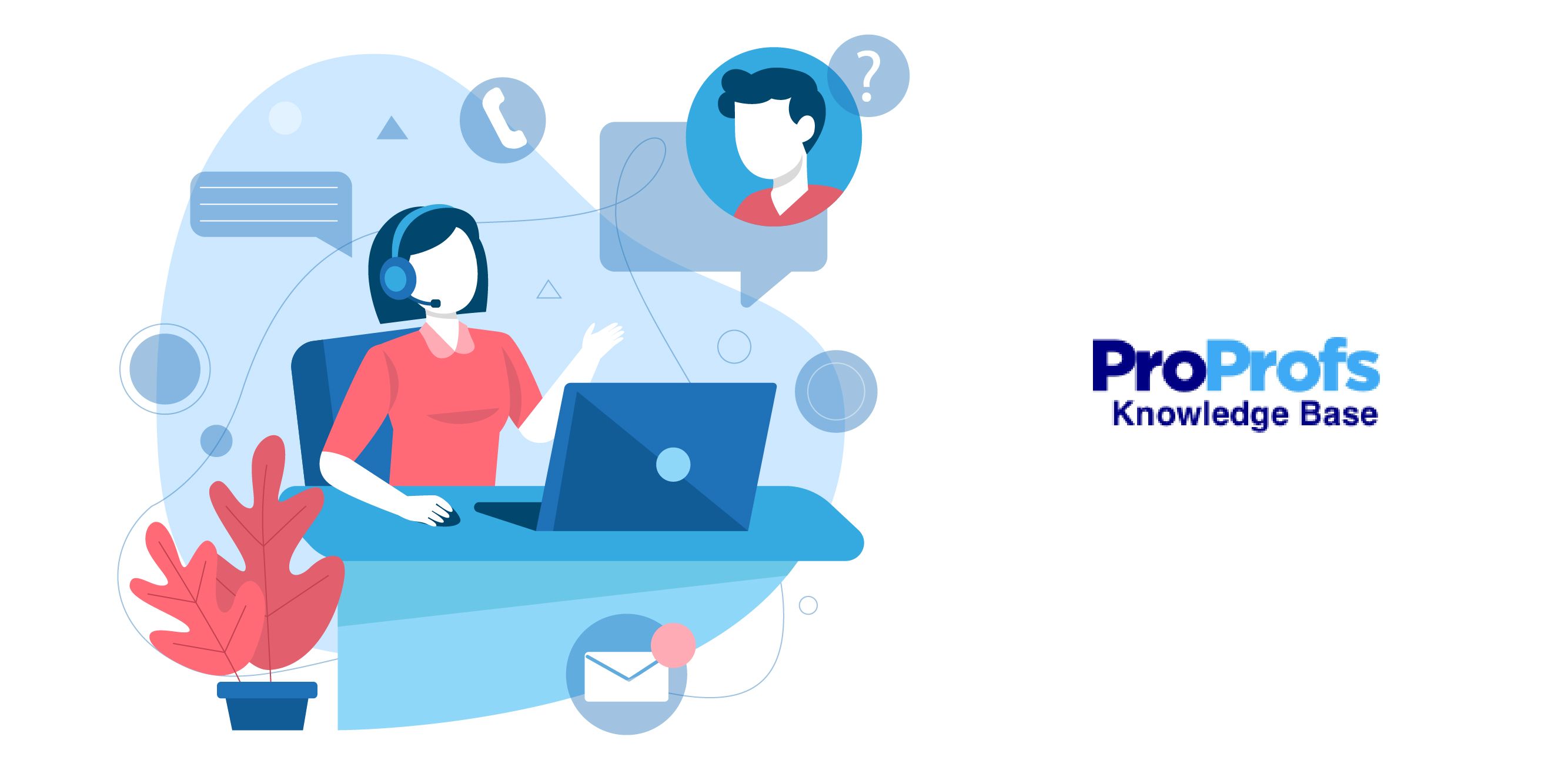 The third alternative to Smartsupp is Knowledgebase. ProProfs created Knowledgebase in 2006.
The Knowledgebase is a cloud-based help desk software solution. It offers help centers and guides for both customers and employees.
Users can create content and publish it in a database with the help of Knowledgebase. Features like tooltips, lightboxes, and popups can also be added. A toolbar is in the system's content editor, where users can format text and add images, tables, and videos. If you are a user with coding experience, you can directly edit their site's CSS.
Knowledgebase creates sites that are brandable and have custom domain names. You can also publish sites in the form of PDFs. Users can manage multiple locations, track revision history, and import files using Knowledgebase.
It can be integrated with ZenDesk, Google Analytics, and Live Chat. Users in the system can assign roles and permissions. This solution is accessible from anywhere and can be accessed from multiple devices including mobile devices.
Plans and Pricing
Knowledgebase offers four plans.
Plan 1 - Offers a Free one for everyone.

Plan 2 - BRONZE: starts at $9/month (billed monthly) or $8/month (billed annually) for one user.

Plan 3 - SILVER: $19/month (billed monthly) $15/month (billed annually) for two users.

Plan 4 GOLD: $39/month (billed monthly) or $32/month (billed annually) for three users.

Plan 4 - ENTERPRISE: $199/month (billed monthly) or $149/month (billed annually) for an unlimited number of users.

It also has a 15-day free trial.
Froged
Froged is also an excellent alternative to Smartsupp. Froged is a fantastic platform designed with your growth in mind, as this gives you the push to reach your marketing heights.
It focuses on the entire customer journey, from onboarding and retention to proactive customer support.
They provide complete customization with scalable and adaptable technology from different areas like behavioral segmentation; product flows, knowledge base, email campaigns, NPS surveys, in-app widgets, more than 2k integrations, and API. They also have a dedicated CS Manager and development team to help you.
Plans and Pricing
Froged has a free version available for all users.

It also offers you a free trial of the existing plans.

Premium plans start from €79.00 per month.
LiveAgent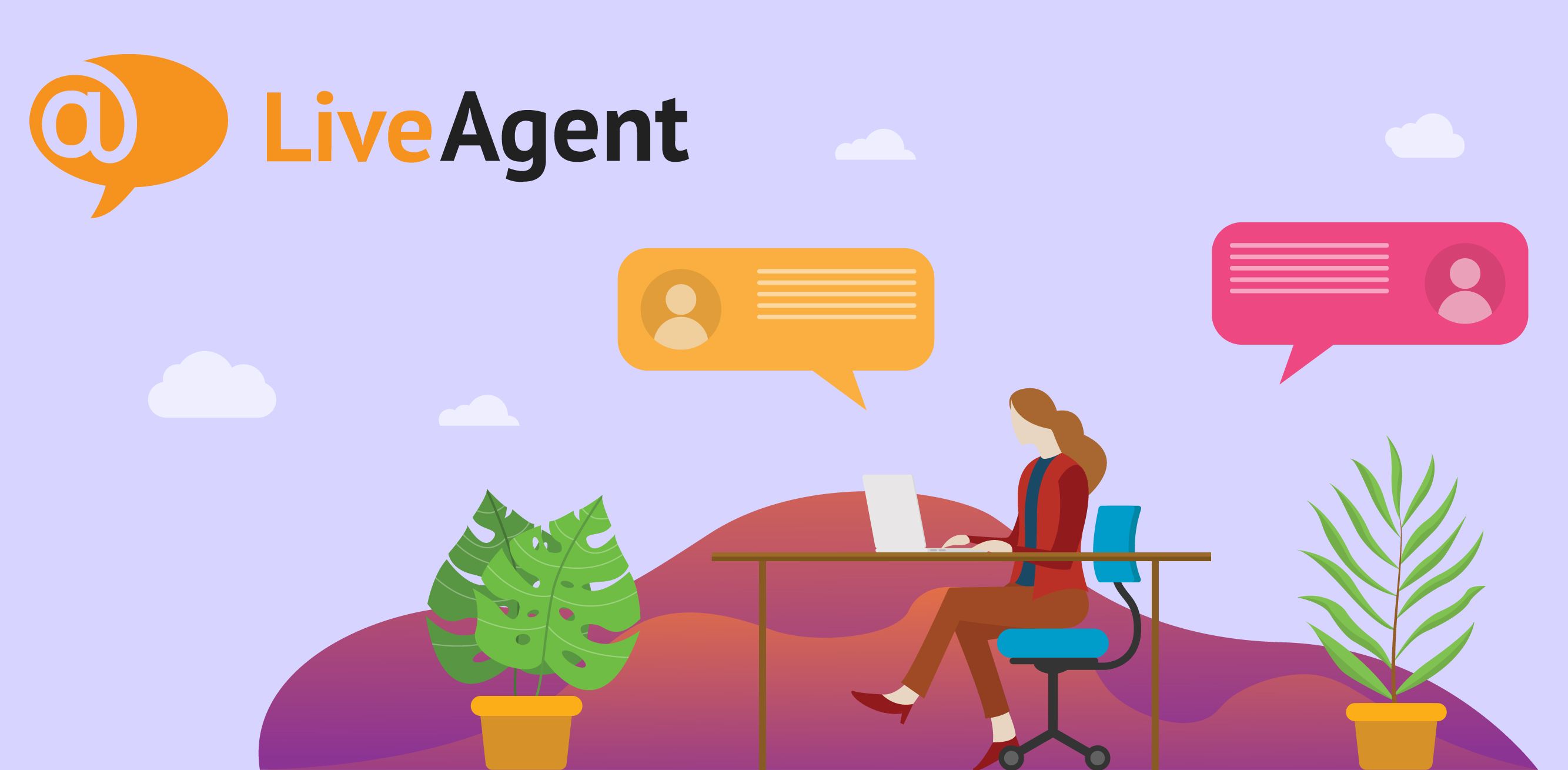 The final alternative that we will discuss is LiveAgent. It is an online Help Desk solution for e-commerce businesses of different sizes. It offers other facilities like a live chat application, ticket management, online self-service portals, and change and license management.
LiveAgent offers a large arena of customer relationships management (CRM) applications, such as marketing and sales force automation, using various third-party software companies. It is beneficial for small companies to grow their customer base and online solution facilities as it is a customizable solution. The software also comes with a ticket management system where the ticket contains the complete stream of chat messages, emails, or messages from other communication channels between the customer and support staff of the company.
LiveAgent gives both cloud software and on-premise installation. The cloud option is priced on the pay-per-user basis by many agents, while the on-premise options use the up-front pricing model, depending on the number of agents.
Plans and Pricing
There are different plans available. It also has a 14-day free trial.
Plan 1 - Free plan for all users

Plan 2 - Ticket: $15 per agent per month

Plan 3 - Ticket + Chat: $29 per agent per month

Plan 4 - All-inclusive: $49 per agent per month
Conclusion
Growing good relationships with your customers is necessary to flourish your business. It is often noticed that a company with good customer support services excels way better than other companies.
Many options are available to add good customer support using chat services to your online shopping applications.
long with Smartsupp, we have discussed five such applications in this blog to help you manage your customers the easiest way possible.
If you have anything to ask regarding customer support services, feel free to drop a message below. If you are searching for a reliable customer service alternative, check out BotPenguin!