Introduction
Are you swamped and do not have time to cook delicious meals for yourself after a tiring day? Are you tired of trying out numerous on-demand food delivery apps without getting the right one for you to use when the situation arises? We have a solution for you. Grubhub. Grubhub is an American online and mobile prepared food ordering and delivery platform that lets you order food with a few taps on your mobile screen. Today, over 30 million active users use the app at least once a month. It is safe to say that you can also find the right on-demand food delivery platform in the form of GrubHub, as numerous people use it. All you need to do is explore the app and see how easy it is to use. Apart from delivering food to people, it also acts as a medium to make profits. For example, a restaurant owner can register their business on Grubhub and see more people coming to them. You can also make money by driving for the said organization. Thus, Grubhub has something for everyone, from customers to restaurant owners to drivers. It is the perfect guide for you if you want to know how to use Grubhub.
What is Grubhub?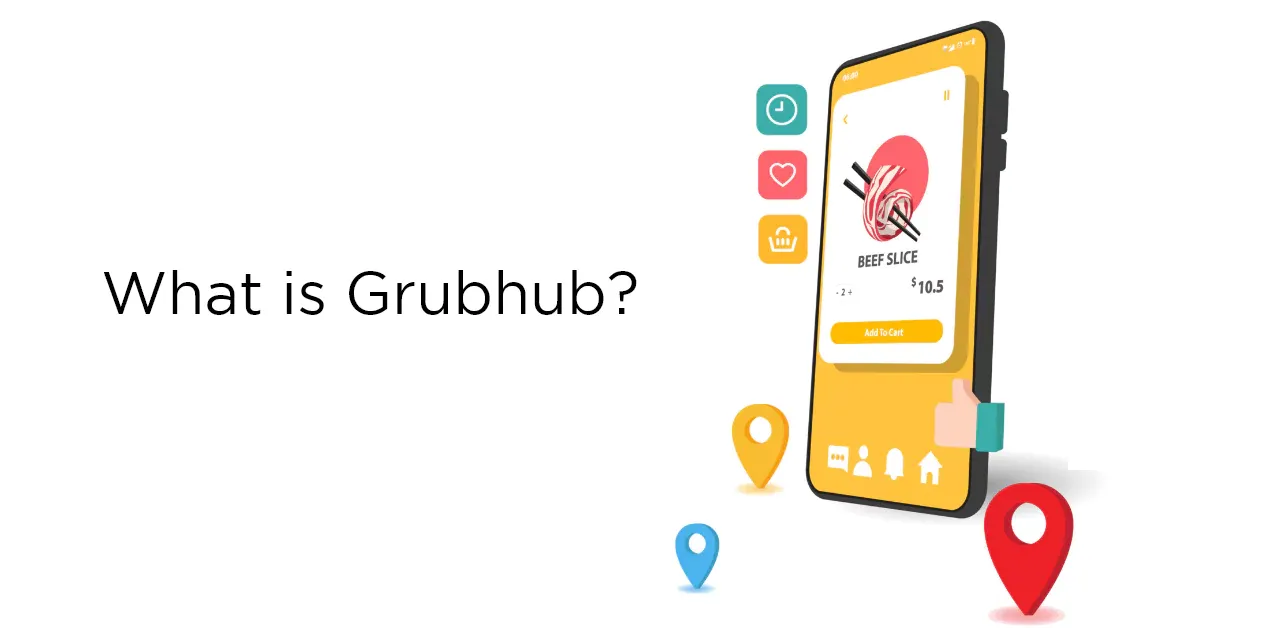 Two software developers, Mike Evans and Matt Maloney founded this online mobile food-ordering and delivery service in 2004. They created Grubhub to streamline the food ordering service so that people could see the restaurant menu and select their payment mode without confusion. The company merged with Seamless, a food delivery service, in 2013 and has been leading the game ever since. Together, these two companies have partnered with over 300000 restaurants and are available in around 4000 cities in the USA.
How to use Grubhub as a customer?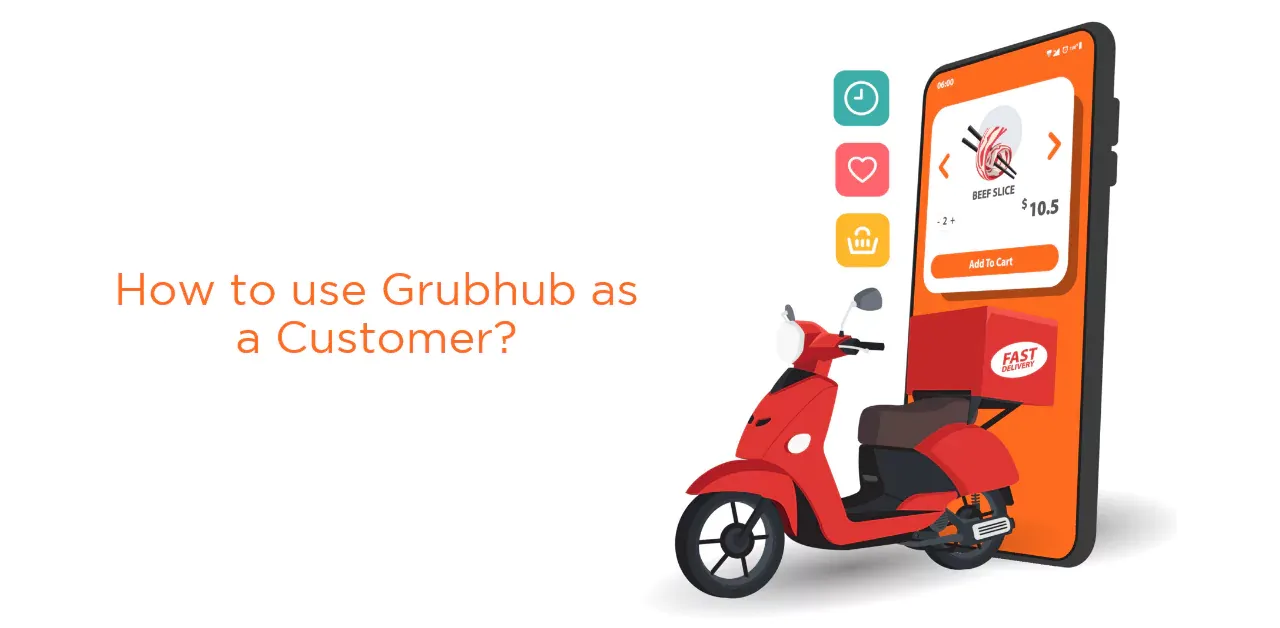 It is easy to use the app to order meals. All you need to do is follow the steps given below:
First, you must download the app from the Google Play Store or the App store.
Once you have downloaded the app, enter your address into the Street Address field and select Pick Up or Delivery from the toggle.
Based on your submitted address, you will see a list of restaurants near you. However, you can also search for your favorite restaurant by typing in its name.
You can even find restaurants based on the type of cuisine you want to have.
Once you find the restaurant of your choice, you need to tap on it and select the food items you want to include in your meals.
Once you have selected the food items you want to order, you need to click on Continue To Checkout.
At this juncture, you get the opportunity to double-check your order and address. Besides checking your address and order, you can also provide some special instructions. Now, you will need to confirm the mode of payment and select Place your order.
After you do all of the above-written steps, Grubhub will send your order to the concerned restaurant, and you will receive confirmation via email.
How to use Grubhub as a restaurant owner?
Here we will tell you how to use the said platform as a restaurant owner.
You need to go to the signup page for restaurants on the official website of Grubhub and fill out the form with your restaurant's name, location, zip code, and a few other personal details such as phone number and email address.
Once you submit the form, you will be redirected to a page outlining the registration process. This process might take four days to get completed.
Click on Continue Signup and review your submitted information once.
This step requires you to share your restaurant details such as phone number, name, and accurate location address. The platform also demands you to specify the number of locations you want to add to their platform.
Now, you will get to review the pricing involved. This stage lets you decide whether you will use Grubhub's delivery agents or deliver orders yourself.
The last step involves you typing in your tax information. Now the platform verifies your FEIN and redirects you to a final agreement. You should review this carefully and keep a copy with yourself.
How to use Grubhub as a delivery driver?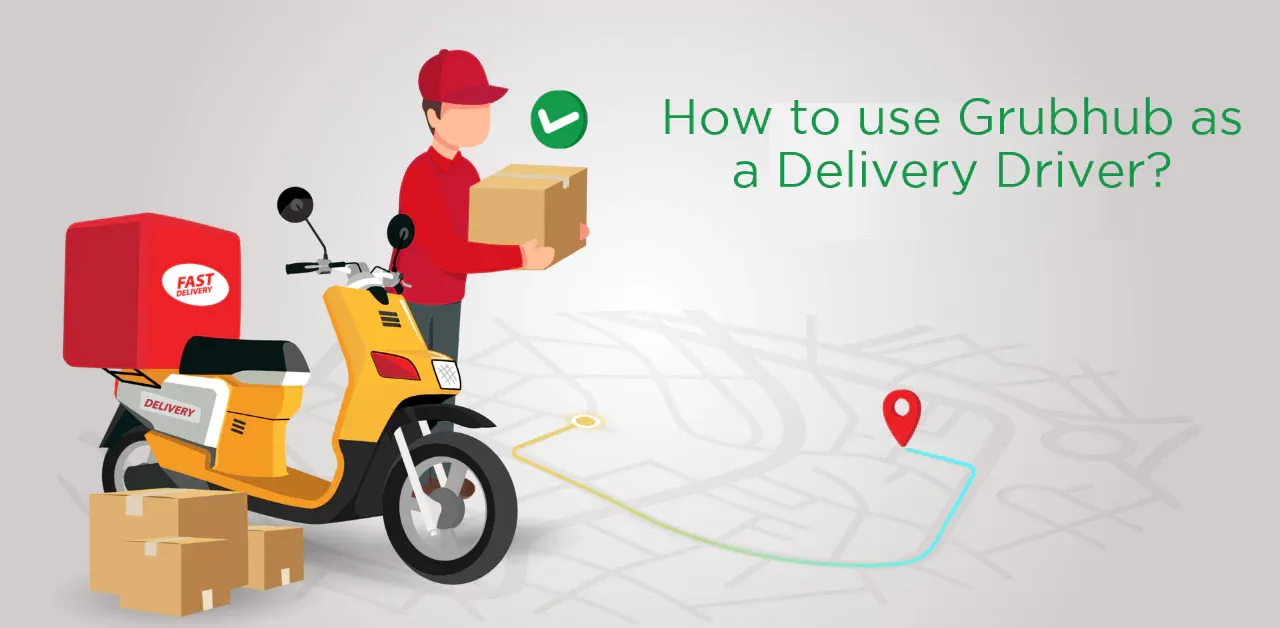 Here we will tell you how you can use Grubhub as a driver. Before you can even register yourself as a driver on Grubhub, you need the following things:
A smartphone.
Valid State Identity or driver's license for bike riders.
Valid auto insurance for the drivers
A car or bike in some selected areas. You do not require to have previous delivery experience. However, you need to be at least 19 years old or over.
You will need to follow the given steps to drive for this platform:
Go to their official website and create an account. You will need to submit your form, a copy of your driver's license, and proof of auto insurance.
If you pass the background check, you must set up a direct deposit to a checking account and other driver-related paperwork.
Now comes the onboarding process. It is optional but worth a driver's time as here you will learn how to use the app, how it works, and how to schedule and collect orders.
After you do all the above-written steps, they will send you an insulated bag( you can use one of your own, too) and a credit card for unpaid deliveries. If you use the Grubhub app, you will also come across Grubhub plus. If you do not know what it is, we will tell you below.
What is Grubhub plus?
Grubhub plus is a monthly membership program that gives customers unlimited FREE delivery on orders of $12 or over from restaurants that are a part of the Grubhub+ network. These customers also have access to elite Care and many more exciting things. However, there is one thing you must pay attention to. Suppose your order contains alcohol (even though the restaurant is a part of the Grubhub+ network). In that case, you will not get free delivery.
Which is better, Doordash or Grubhub?
Here we will see which is better out of Grubhub and Doordash.
Availability All the major cities in the United States of America have both of these services. However, Grubhub's reach is far broader than Doordash's. The former also offers its services in London.
Costs and Service Fees Both on-demand delivery platforms ask users to pay specific fees, delivery agents' tips, and delivery fees. However, there is one difference between them. Doordash requires users to pay a service fee for the restaurant and platform. On the other hand, Grubhub does not charge you for using its platform even though it has a minimum amount orders per restaurant. Therefore, using the latter will help you as they have more restaurants partnered with them and offer great discounts and deals.
User Experience These apps are available for both iOS and Android users. However, if you ask users to pick one out of these two based on the app's interface, they will like Doordash. Doordash lets you access your favorite restaurants as soon as you open the app. However, the other app shows you your favorite restaurants only when you scroll down through the list of restaurants available in your area.
Subscription Both of these on-demand food delivery platforms have their subscriptions. These subscriptions offer a significant number of benefits to users. However, since GrubHub has a broader selection of partnered restaurants, people using this app will have far more advantages than those using Doordash.
Conclusion
Grubhub has many active users (over 30 million), and it took many years to become what it is today. Like them, any new on-demand food delivery service needs to come up with discounts and loyalty programs to attain and retain new members. Besides working on discounts and deals, you should also carefully design the interface of your food delivery app. The looks captivate customers and give them a seamless user experience. Suppose you are using an app that is hard to navigate. In such a case, you will probably get fed up and exit the app without exploring it further. Therefore, the UI/UX of your app is above anything else, as it can make or break your app's success. If you want to get a fantastic food delivery app for your business, you can always come to AppsRhino. Contact AppsRhino today!