Introduction
Every man to his taste! Indeed, various people have different tastes, which is why you will find several apps for the same service. For instance, one can use Teladoc, One Medical, eVisit, etc., to obtain treatment online. If we consider the field of Telemedicine, we will come across several apps that are like a godsend. These apps are a boon as they act as a bridge between patients and doctors, connecting them no matter how far apart they are located geographically. As a result, getting the right treatment has become possible for everyone.
And one such healthcare app that acts as a bridge between patients and doctors is Teladoc. Today, Teladoc serves around 40 million members in 130 countries. However, believing that Teladoc is the only app in the world of Telemedicine will be a folly because there are several apps that are equally adored as the Teladoc app.
There are a few reasons for this like unavailability in their country, a bad experience in the past, and so on, for the presence of other telemedicine apps. In that case, they will look for its alternatives. If you find yourself in the same boat and want to try out Teladoc's alternatives, stick around to know which one you can use!
What are the benefits of Telehealth for physicians?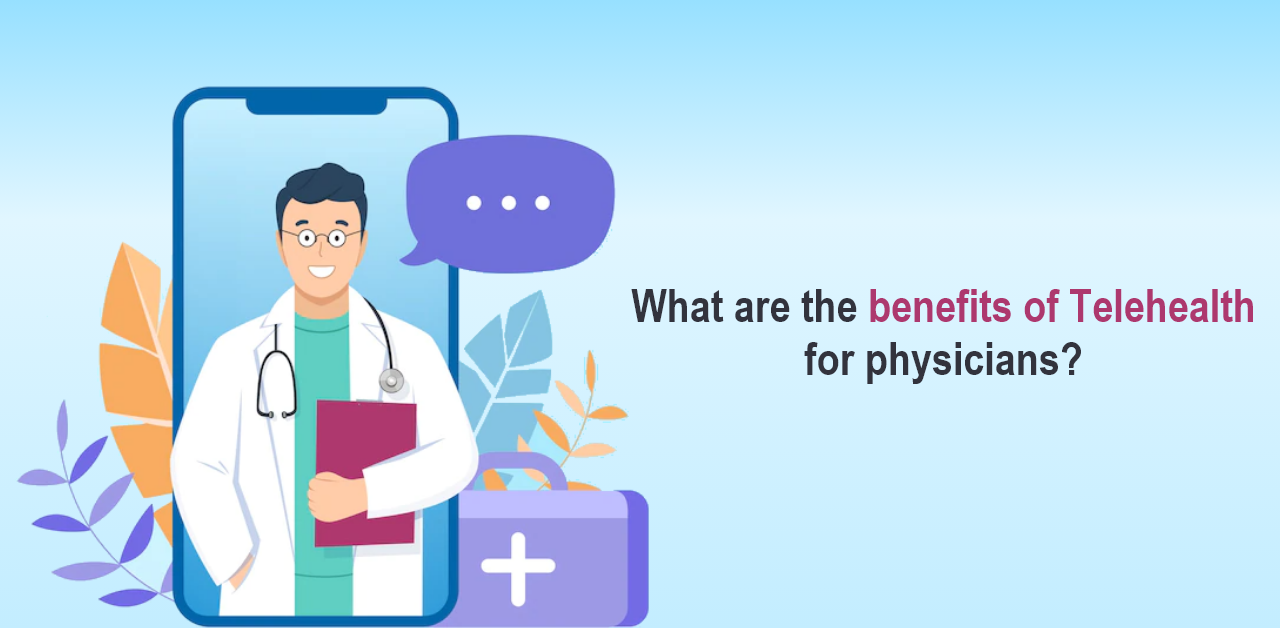 Physicians benefit from apps like Teladoc in the following ways:
Increased Revenue
Apps like Teladoc help hospitals increase their revenues in several ways. One way they increase revenues is by enabling doctors to see more patients in one day. Another way is that since it automates your processes, you will then require fewer staff members, reducing your expenses on bills, maintenance, etc.
Reduced Exposure
When patients and doctors interact virtually, both are at low risk of contracting illnesses than they would if they shared the same room. When a patient goes to the hospital for a minor ailment and comes in contact with an object previously touched by a patient grappling with some infection, they might come down with that infection then.
Besides patients, doctors are also prone to getting ill accidentally touching infected things. Thus, an app like Teladoc helps everyone stay safe while getting and providing treatments.
Greater Flexibility
Apps like Teladoc provide doctors with flexibility. Now, doctors can see their patients from anywhere and anytime. If not at any time, they can have consultations during the fixed hours of the day while at their clinics or homes.
Such an arrangement gives much-needed breaks to doctors, who, as a result, will not feel overworked anymore.
Better Patient Engagement
When given the facility of apps like Teladoc, it is observed that patients contact their healthcare providers earlier than those without such facilities. People in the latter category generally contact their physicians only after their conditions worsen.
The reason for people trusting your services is that telehealth solutions offer an additional level of caregiver support.
Fewer No-Shows
When patients skip their appointments (a case of no-show-up appears), a healthcare provider bears a financial loss. Generally, no-show-ups happen in the case of a physical appointment as sometimes a person might not live near the hospital, has booked the appointment but has to be on the move for some work.
However, you can reduce the number of no-show-ups by getting a telehealth app such as Teladoc or the like. Patients do not skip virtual visits because they find online visits more convenient. When patients do not indulge in giving their appointments a miss, physicians no longer suffer financial losses.
What are the top 6 alternatives to the Teladoc app?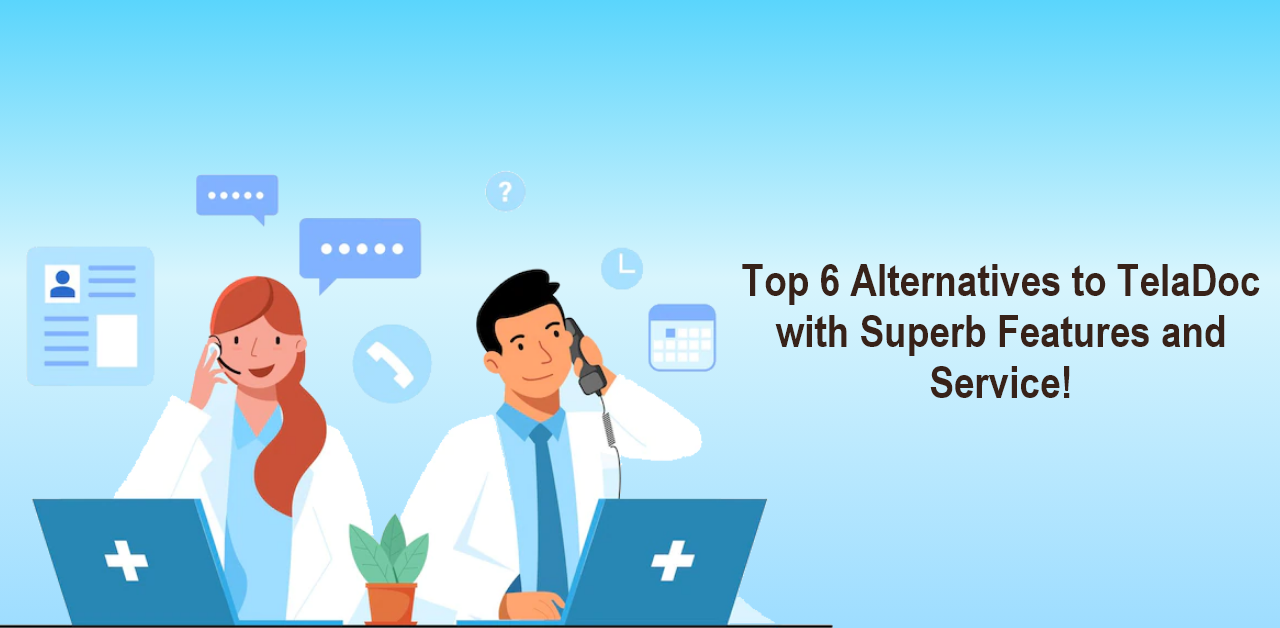 Several Teladoc alternatives abound, making it difficult for people to choose one. However, we can make it easier for you to select one with the help of our list of top 6 alternatives to Teladoc. These alternatives are as follows:
Doxy. me
It is a telemedicine and cloud-based electronic medical record (EMR) solution designed for practices of all sizes. This solution maintains data integrity and privacy by implementing security and encryption protocols. A few of its key features are:
Personalized Uniform Resource Locator

Live chat

Patient records management

Care summaries

Patient check-in

Patient Queue

File transfers

Reminders and alert notifications
It offers a professional version and a free version for individual providers. They can get the professional version at 35 dollars per month. Those interested in the clinic version can get it at 50 dollars per month with a 300 dollars clinic setup fee.
Amwell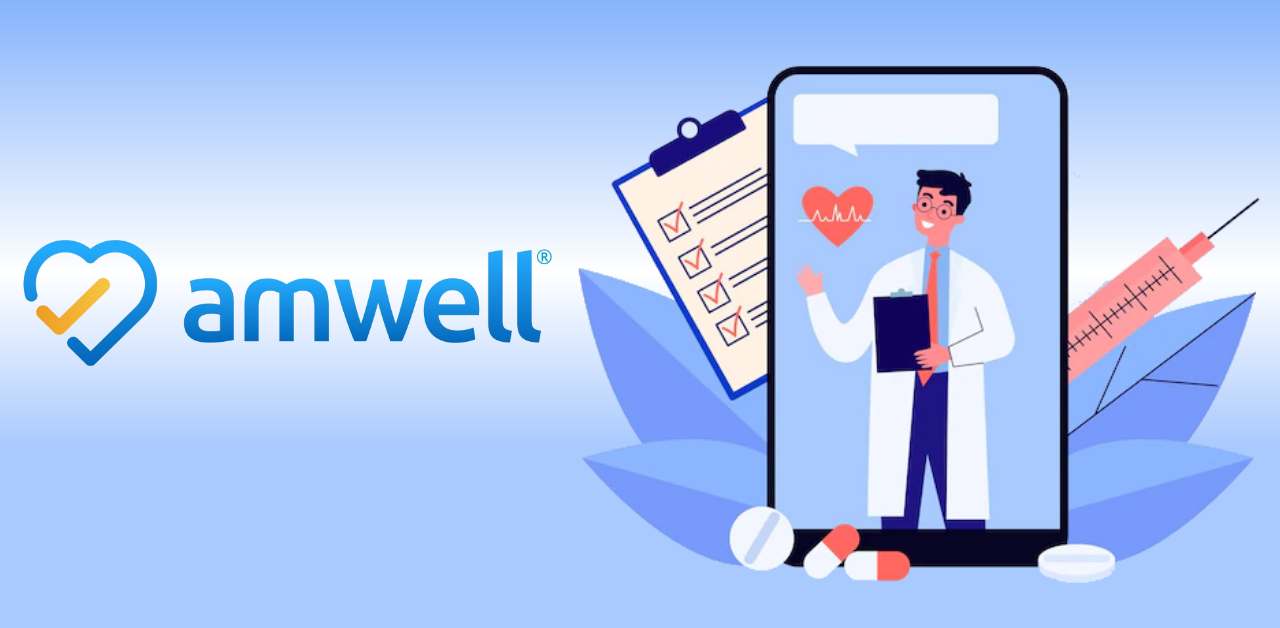 The second alternative to Teladoc is Amwell, a popular cloud-based telehealth solution. More than 150 million individuals have access to this solution via their health plan. An analytics firm, App Annie, reports that Amwell's telehealth apps have been downloaded more than other telehealth companies' apps.
The reason for its popularity is that the solutions of Amwell are HIPAA and GDPR compliant and provide solutions for urgent care, pediatrics, telepsychiatry, chronic disease management, etc.
A few of its key features are as follows:

Care summary

Alert notifications and reminders

File transfers

Payment collection through popular payment gateways

File transfers

Patient portals

Patient queue
Since Amwell customizes each solution according to the needs of each practice, its pricing is available only upon request.
Chiron Health
The third alternative to Teladoc is Chiron Health. This HIPAA-compliant telehealth company offers full HER integrations to sync your practice management system and data. It claims a 98% customer satisfaction rating and guarantees private payer telemedicine reimbursement.
Chiron Health's system also creates personalized campaigns, including automated email outreach to patients and website page development to help you boost awareness of your telehealth capabilities.
Its key features are as follows:
Personalized Uniform Resource Locator

Patient queue

Alert notifications

Payment collection from popular payment gateways
Their independent plan comprises unlimited video visits and costs 150 dollars per month per provider. Those whose practice has multiple specialties and locations can request a quote for the enterprise plan.
eVisit
The fourth alternative to Teladoc is eVisit. This telehealth platform asserts that organizations availing of its services witness patient satisfaction rates of 96.4%. Its HIPAA-compliant proprietary workflows handle the following things efficiently:
Patient Intake
No-shows' reduction

It helps eliminate collections

Lets patients schedule appointments on their own
And so on.
On average, healthcare providers employing eVisit witness an annual revenue increment of 26426 dollars per provider.
Its key features are as follows:
Care summaries

Patient Portal

Live chat

Payment collection through popular payment gateways

Patient records management

Alert notifications
eVisit customizes each solution according to the needs of a particular practice. However, you can request a quote and free demonstration from them.
VSee
VSee is a HIPAA-compliant telehealth solution that works with users to develop customizable virtual practices including but not limited to custom logos, doctor profiles, and room descriptions. This platform offers the following things:
eRx

ECG monitoring

Health-trackers

Artificial Intelligence symptom checkers

Live streaming digital peripherals such as dermatoscopes and otoscopes.
Its key features include:
File transfers

Live chat

Appointment scheduling

ePrescribing

Alert notifications and reminders

Instant messaging

Payment collection through popular payment gateways
Individual providers avail of the following things (but are not limited to) when they opt for the basic plan, which costs 49 dollars per month:
Unlimited chats

Unlimited video calls
Those who desire to upgrade to the enterprise plan must contact the company for a quote.
One Medical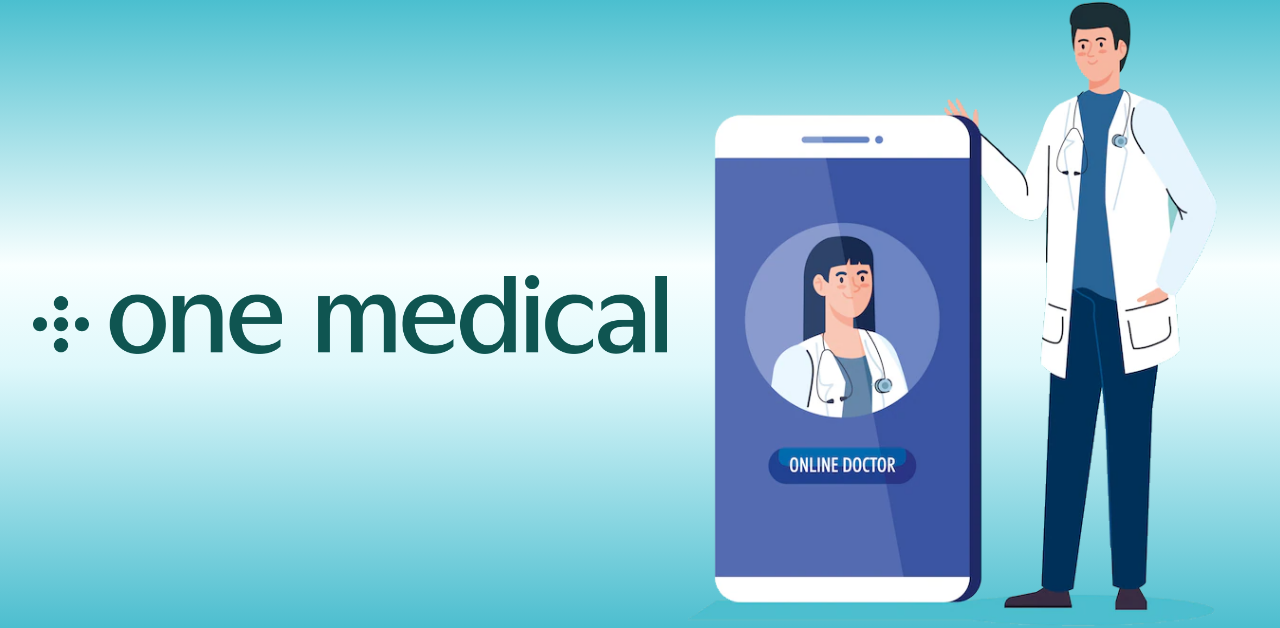 The sixth alternative to Teladoc is One Medical, a membership-based primary care service founded in 2007. It is headquartered in San Francisco, California, and is officially known as 1Life Healthcare.This company offers in-person care and Telehealth via a mobile app and had 2,900 employees in 2021. Also, 1Life Healthcare reported a 64 percent increment in revenue to $623.3 million.
Those who want to access its services need to buy its membership. Its annual subscription is worth 199 dollars. One Medical reported an increment of 34% in its membership to 736000, including 703000 enterprise members and 33000 in the at-risk category.
In 2020, One Medical went public and offered 17.5 million shares for its IPO.
Conclusion
One should never settle for things they are not satisfied with. If you are worried about which platform to use to get in touch with more patients, you need not worry, as several platforms like Teladoc exist. One Medical, Amwell, eVisit, VSee, etc., are some of the best alternatives to Teladoc. They have exciting features that help you manage your work effectively and efficiently.
Developing such apps is remunerative as many hospitals opt for them owing to the benefits they bring along. Some benefits are increased revenue, greater flexibility, fewer no-showups, better patient management, reduced exposure, etc.
These perks of using apps like Teladoc and One Medical increase the demand for telehealth apps in the first place and allows entrepreneurs to venture into the industry and make it big by offering such a beneficial platform to hospitals.
Working with AppsRhino will let you completely control your app development process as you can receive daily, weekly, and monthly reports via zoom or slack at your convenience. Also, you will have direct access to work resources during the entirety of the development period.
Contact AppsRhino today to get started!