According to Accenture, 64% of patients prefer booking Appointments Online. Do you know about healthcare apps for booking appointments? Are you aware of the Doctor Appointment App Pros?
Let's talk about the meaning of Doctor Appointment Apps!
Imagine you think your eyesight is weak. You have to work continuously for the coming month, and you cannot let your vision go low more than it is. Therefore, you decide to get your eyes checked on the upcoming Sunday but don't want to sit in the waiting room.
What will you do?
Pick up your phone and book an appointment!
Doctor Appointment Apps allow you to book any healthcare meeting with one click from your smartphone, tablet, or laptop.
If you are wondering about the benefits of using mHealth and Appointment scheduling Apps, you should read this blog!
You will understand the changing trends, advantages, and examples of the best Doctor Appointment Apps on the market!
Shifting Trends - Offline to Online
We have shifted our lifestyle from Offline to Online. We go to the Grocery Delivery App instead of the local convenience Store. Most of us prefer ordering food, books, home decor, furniture, and other essentials instead of visiting the market.
Why are we going away from the stable and established Offline world to the new digital world?
We have busy time schedules, our preferences are different, and there is a change in an individual's daily life.
If you want to consult a Doctor, you can use the best telemedicine apps today to video chat with doctors and nurses online. But some patients and treatments require Offline consultation.
You must wait in line and make phone calls to make an appointment. This procedure takes days. If a patient wants to contact a specialist with a lengthy waiting list, they may have to wait weeks to schedule an appointment!
Doctor Appointment App pros include booking appointments to get timely medical service!
You can book appointments from anywhere at any time and get proper consultation with selected doctors in Online or Offline mode.
A Doctor Appointment App benefits you, your family, and your friends in contacting doctors directly and seeking healthcare services. These applications and websites are a revolution in the telehealth world!
Doctor Appointment App Benefits: Why book Online Appointments
Let's look at some Doctor Appointment App Pros. According to getapp, approximately 70% of candidates responded positively towards Online Appointment Booking.
People prefer Booking Apps for numerous reasons. Here is a list of reasons you should switch to Online platforms
Appointment Reminders: Never forget your bookings
Imagine that you have scheduled an Appointment with a Dermatologist for the upcoming week. You go to work, come back, go shopping, etc. Your week is packed, and you may forget about the booking.
Forgetting Appointments is one of the primary reasons why people miss visiting the doctors and get late for the cure.
Doctor Appointment App benefits would ensure that you never miss Appointments by reminding you! Some applications and websites have the option to sync your scheduled meeting with the calendar.
Last Minute Bookings as Doctor Appointment App Pros
Have you ever been in an emergency where you require a doctor immediately?
Doctor Appointment Apps allow you to schedule Appointments within hours. So, if you want to see a Doctor urgently, you can choose from different local doctors and meet them within hours or a day per requirement!
Comparison between doctors
Suppose you want to compare doctors and look at their reviews, background, and results. In that case, you have to search online for every Doctor individually or visit their centers locally.
You can use Doctor Appointment App to compare doctors. You can look at the education, qualification, reviews, consultation fee, etc.
You can book the meeting after evaluating all aspects you require. Doctor Appointment App Benefits include changing doctors at the last moment if you want.
Saving time with the help of Booking Apps
One of the apparent benefits of scheduling Appointments Online is saving time.
Patients can book meetings according to their availability. They can select between doctors and confirm meeting times 24/7!
Moreover, the doctors or the Appointment scheduling party can form effortless records of patients that saves time and tons of paperwork.
Money Saving as a part of Doctor Appointment App Pros
Numerous Healthcare Appointment Booking Apps offer membership services. Moreover, you can avail regular customer discounts on booking and meetings.
If you book your Appointments Offline, you'll go through the same procedure every time. But you can save a lot of money with coupons, discounts, and offers by visiting these Online platforms.
Additional Features
Most Doctor Appointment Apps offer multiple benefits along with scheduling meetings.
You can consult with doctors online, audio chat and send messages to doctors and nurses, order medicines, and document your medical records through these medical healthcare apps.
Doctor Appointment App Benefits: Cancelling Appointments gets effortless
Suppose you book an Appointment Offline and go for a no-show for numerous reasons. In that case, you must call the Doctor's office and inform them about your situation.
And after you cancel the Appointment, there is no sure possibility of getting a meeting anytime soon.
You can cancel schedules effortlessly through the Doctor Appointment App or change them at the last minute per need or urgency.
Doctor Appointment App Examples
Here is a list of Doctor Appointment App Examples for you. People continue using these Apps and websites in response to their best services and customer trust.
You should know about every Doctor Appointment App on the market if you want to choose the most appropriate one for yourself!
Practo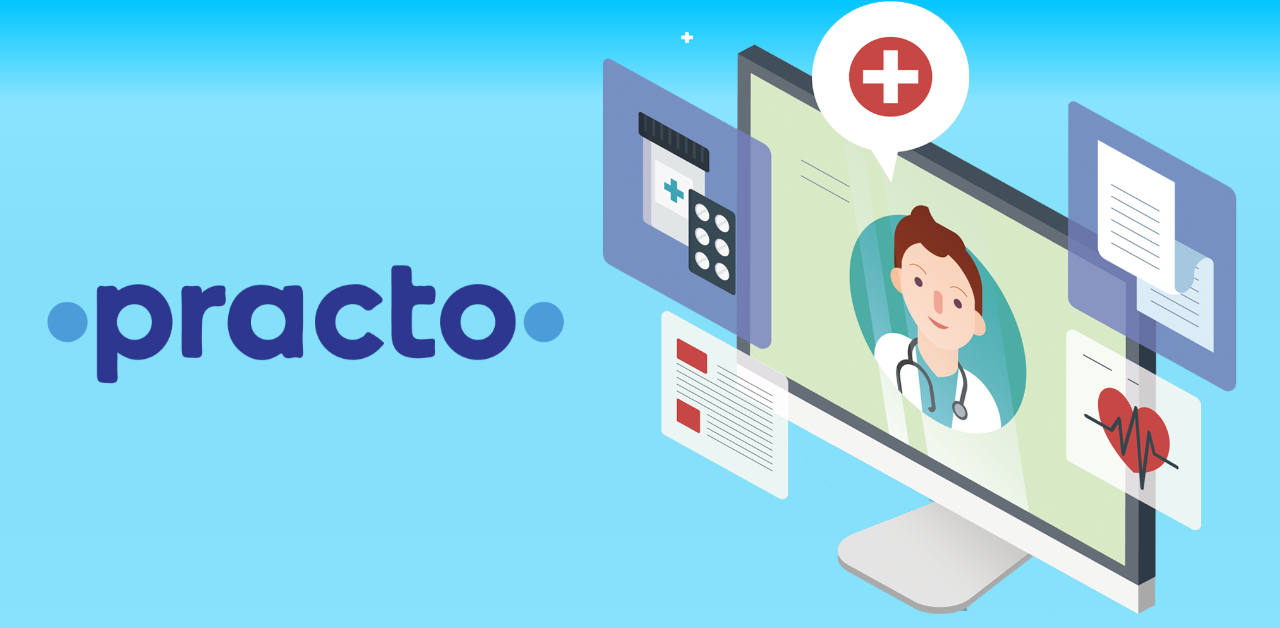 Practo offers online consultation and digital prescription with Appointment booking services.
This Doctor Appointment App has 4.5 stars on Google PlayStore and 4.7 stars on App Store.
You can choose between doctors by checking their education, experiences, and other related information.
Practo is famous among patients due to free after-consultation chat services and the best medical opinions through this digital Doctor Appointment App!
Teledoc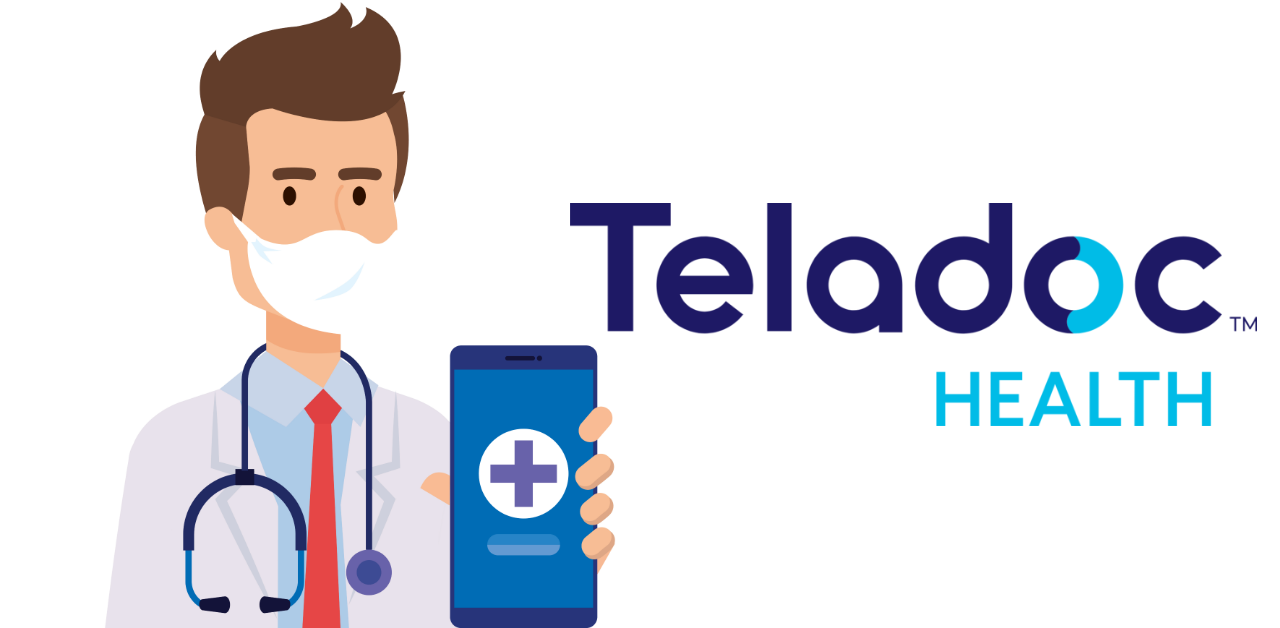 Most of you know about Teledoc as a consultant and Appointment Booking App. People find dermatologist doctors and treatment situations the best part of the app.
Patients can upload pictures and get effective therapy and results.
You can chat with doctors and nurses through this Doctor Appointment App. Teledoc has 4.3 and 4.8 stars on PlayStore and App Store, respectively.
Zocdoc
You do not have to wait for weeks to book physical appointments with preferred doctors. This Doctor Appointment App finds the best local doctors according to your requirements and insurance.
Zocdoc has a 4.4-star rating on PlayStore and 4.6 stars on App Store.
You can book appointments anytime and from anywhere.
Amwell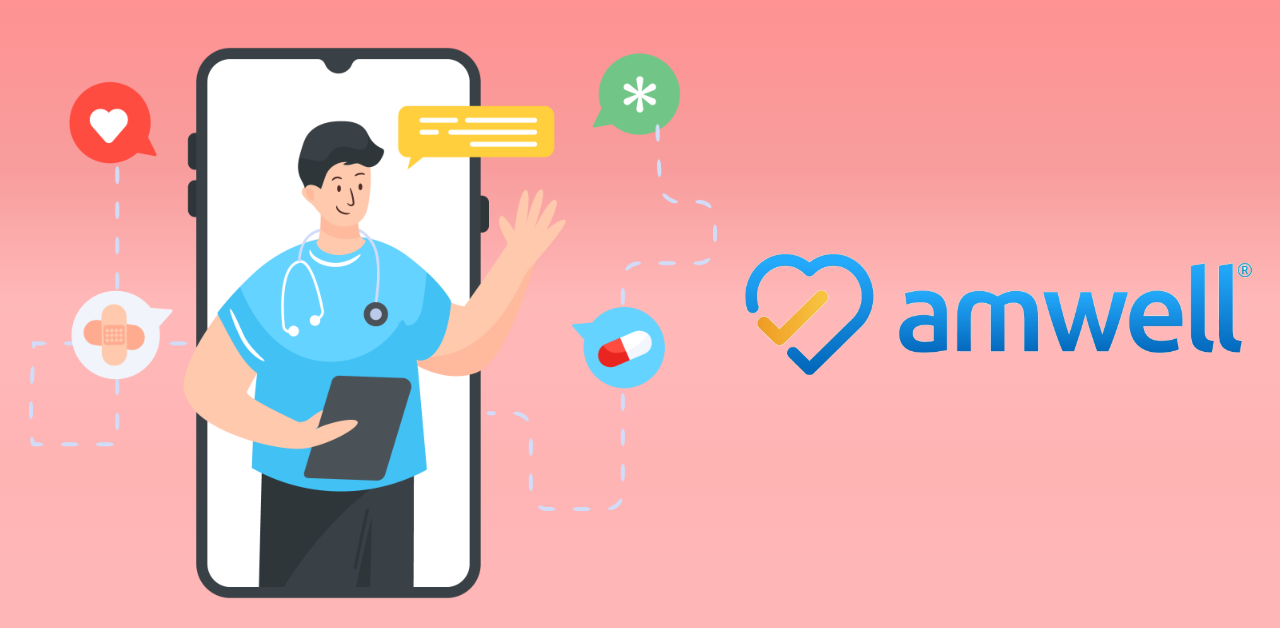 This Doctor Appointment App was the first service-accredited service in the market. Today, Amwell attains 4.9 stars on App Store and 4.4 on Play Store.
You can book appointments anytime and choose between doctors with affordable flat rates.
Final Words
If you are on the customer or user end, you are availing numerous Doctor Appointment App Benefits! We discussed the advantages of using Booking App services.
Developers and Entrepreneurs collaborate to create such applications and websites and make our lives easier!
Moreover, Healthcare Apps are beneficial for other ends of the industry. The doctors contact their clients through the app anytime without having to travel to the hospital or center.
The officials can keep a record of your Appointment frequency and diagnosis, which will be helpful in the future. Differently abled individuals can book meetings with doctors at their commuting convenience or consult with the DoctorDoctor online!
If you have an idea about reaching the consumers, helping them solve a problem, and making profits on the way, you should come to AppsRhino. We have a dedicated team of Developers and Engineers. We will help you at every stage of your Doctor Appointment App creation.
Connect with us today to know more!