Introduction
Do you know how to convey your thoughts and ideas without uttering a word, using gestures or drawings? I bet that you do not. In the same way, you can not express your brilliant ideas regarding mobile apps or software tools without coding.
It is where no-code or low-code app builders come into play and let you design and develop apps without any coding knowledge. Likewise, low-code or no-code app builders save you the money you would have used to hire a coding team.
If you want to try developing a food delivery app without spending a penny on a coding team, dive in to find out which app builders you can use.
How Do App Builders Work?
The general steps in which an app builder works are as follows. Creating a food delivery app with the help of such app builders has now become more accessible than before.
Come up with an idea regarding your mobile app or web-based app. In your case, it is a food delivery app.

You must organize your data before you begin designing your food delivery app. This step is necessary as some app builders require it.

At this juncture, you must design your food delivery app by choosing a pre-made template or start right from scratch.

After you design your app's look, you can add various elements, actions, and automation.

As you reach step five, you have already made an app requiring testing and deployment.
These are the five basic steps in developing a food delivery app or any other app without basic coding knowledge.
The Best App Builders
Bubble: best for web apps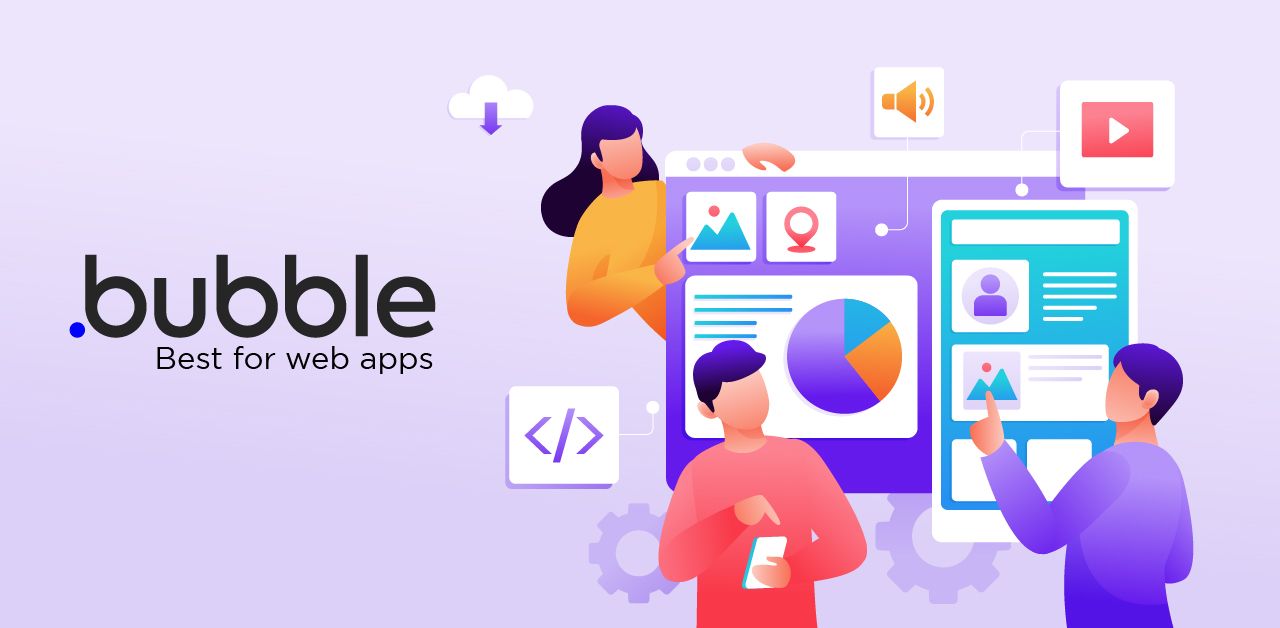 Bubble lets you develop prototypes and present them to your customers without requiring you to know how to code using HTML, JavaScript, or use extensive databases. Also, this app builder ensures you do not need to look for a web server as it hosts and deploys your food delivery app.
Today, many venture-backed companies employ Bubble to power their products.
Some key features of this app builder are:
Email, analytics, and SEO

Password logins

It does not limit the number of users, data storage, or traffic volume.

Mobile-friendly and dynamic content

Static and dynamic content elements for more interaction.
If you wish to develop a food delivery web app, you can use this builder.
Pricing:
This app builder has a free option and an agency subscription model. Furthermore, it discounts students and non-profit options so anyone can build apps in no time.
Annually, membership options are as follows:
Personal: 25 dollars per month

Professional: 115 dollars per month

Production: 475 dollars per month
Appy Pie: best for mobile apps
If you want to develop multifunctional native apps with the help of pre-set templates and color themes, you can go for the Appy Pie app builder. Besides letting you create a food delivery app, a shopping app, a dating app, etc., it also gives users courses on developing apps irrespective of their skill levels.
Critical features of Appy Pie are as follows:
It lets you convert websites to apps

Lets you have access to analytics and test your apps

Real-time interface edits

Offline usage and updating

Works for iOS and Android, and it has built-in app store publishing
Pricing:
This app builder has a free option; if you want to upgrade for exclusive features, you can do so. The plans are as follows:
Basic: 16 dollars/ app per month (supports Android)

Gold: 36 dollars/ app per month (supports Android)

Platinum: 60 dollars/ app per month (also supports iOS apps)
If you wish to develop a food delivery app for mobile phones, you can use Appypie.
Airtable: best for operations teams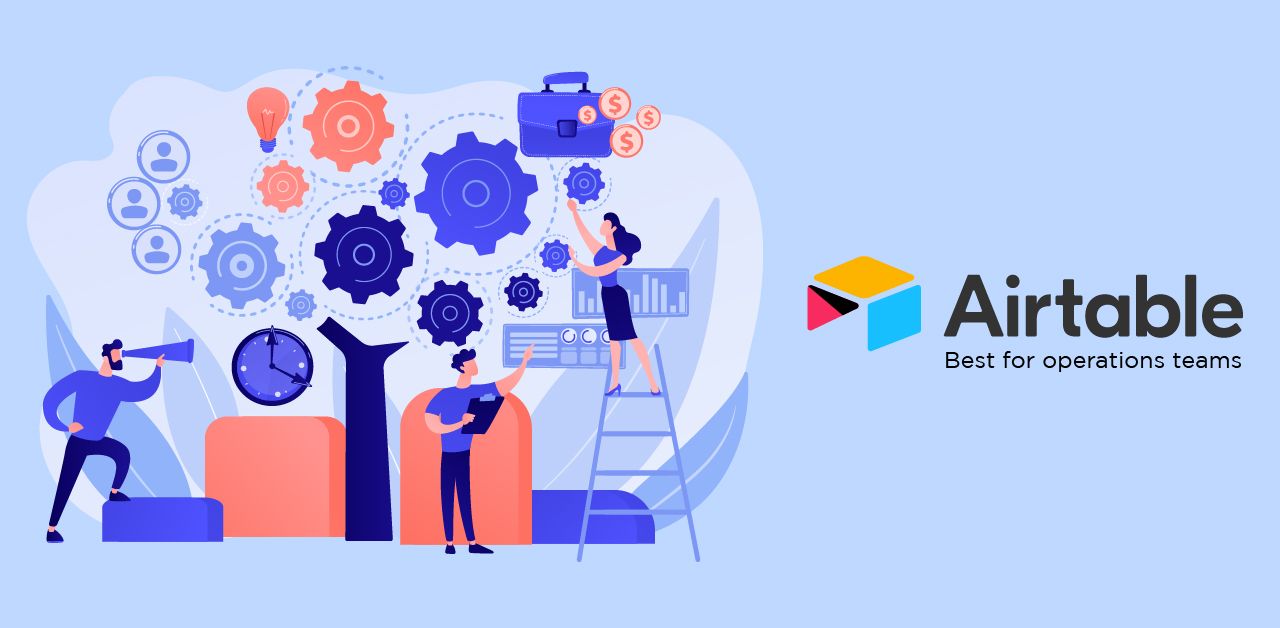 Several large businesses and enterprises employ the Airtable app builder to manage their data. The app builder is based on spreadsheets and lets you develop solutions tailored to your needs.
Airtable's pre-made intuitive designs and templates let product, marketing, operations, HR, finance, and sales teams reach new levels of productivity and organization.
What are the features of Airtable?
Real-time editing

Workflow automation and integrations

Various views of each project

Over 50 pre-built apps to add to your own
Pricing
This no-code app builder offers a free plan for individual novices and an Enterprise option for those with more specific needs.
Plus: 10 dollars/ seat every month

Pro: 20 dollars /seat every month
AppsRhino
AppsRhino is an experienced app development company that has catered to several companies with highly customized on-demand mobile and business applications. Our competent team can produce the following types of on-demand applications:
Taxi

Laundry

Uber for X

Beauty

Groceries

Delivery

Home Services

Logistics

Retail
AppsRhino offers you dynamic pricing, matchless support, and excellent products. The apps we develop can support multiple languages, and some of the features your food delivery app that we will build will have the following features:
In-app Wallet

Real-time tracking

Scheduling

Secure payment transactions

SOS

Notifications and a lot more
Pricing
Fixed Price: This type of pricing requires you to pay a one-time fee for your solution catered to your needs.
Monthly Subscription: In this pricing, you need to pay a nominal fee, and we will provide you with a SaaS-based solution.
AppSheet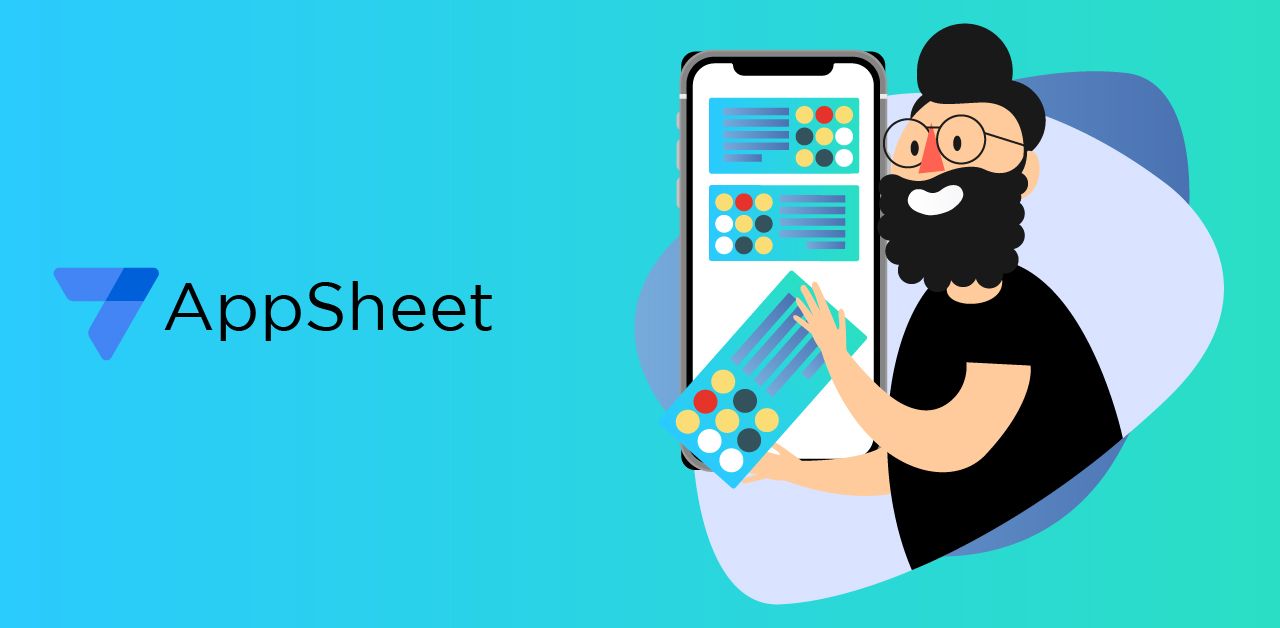 People have created more than 4.1 million apps with the AppSheet app builder. This platform enables users to design and develop full-service apps in a few days. Furthermore, the app gives users easy how-to guides and videos on using the platform to create apps.
A few things that this app builder does are:
Generate reports

Capture images

Scan barcodes

Log locations

Send emails

Apply logic
And so on.
Users get the following features when they opt for AppSheet:
Machine learning & process automation

Multi-platform application in real time

Access via mobile and web platforms

Gather & display geographic or indoor location data across devices

Rich data collection
Pricing
The said app builder lets you start developing and testing your food delivery app with up to 10 users for free. In this case, you can use features from any plan.
As and when you are ready to bring your full team, you can choose from one of the following two plans or reach out to AppSheet for the enterprise pricing:
Starter: 5 dollars/ user every month

Core: 10 dollars/ user every month
Since so many apps were created using this platform, choosing it to develop a food delivery app can never go wrong!
ClickUp
ClickUp is virtually limitless as it has over 50 action points for automation, reports, project management, etc. Also, it provides users with a no-code tool that connects various sources of information to develop workflows and funnels for ultimate efficiency.
What are the features of this app builder?
Provides you with coaching and course options to become a ClickUp expert.

Nested wikis and documents with real-time collaboration

More than 1000 native integrations

Drag-and-drop capabilities and pre-built templates
Pricing
The ClickUp app builder has a free forever plan and an enterprise option for large teams.
The Unlimited Plan: 5 dollars/ member every month

Business: 9 dollars/ member every month

Business Plus: 19 dollars/ member every month
Ninox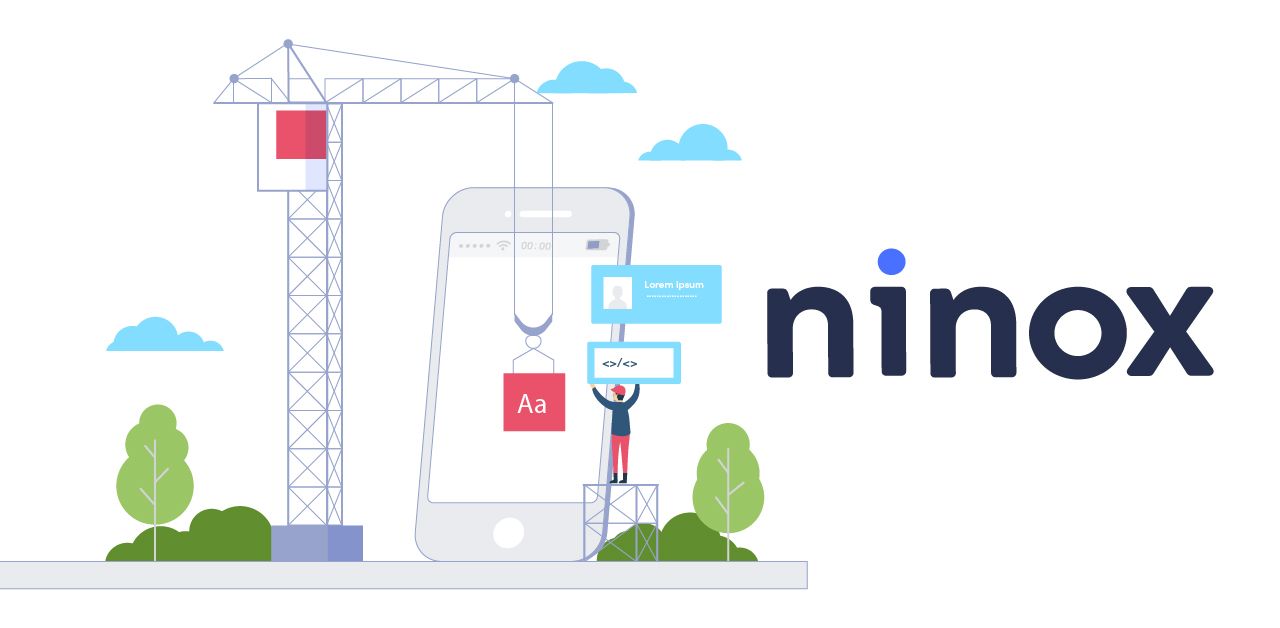 This app-building platform aims to enhance business processes via a customizable platform developed from frag-and-drop spreadsheets, reports, charts, and forms. You can connect with your team from anywhere and, side-by-side, streamline your workflows.
The Ninox app builder serves industries ranging from IT to real estate to med-tech to construction. It helps them develop apps without hiring a team of coders.
What are the features of the Ninox app builder?
It is accessible on the cloud, Android, Mac, iPad, iPhone, and so on.

No internet connectivity is required

Diagrams, Gantt, Kanban, and cards views

Several events, contacts, invoices, meetings, timesheets, and accounting templates.
Pricing
The Ninox app builder has individual and team pricing options.
Individual for iPad: Free

Individual for iPhone: Free

Individual for Macs: 35 euros, one-time purchase

Ninox Cloud: 10 euro/user/month
QuickBase
Another app builder that aims to provide workflows to improve business and IT team collaboration is the QuickBase app builder. It has an ecosystem of apps as its building blocks. It thus lets people possessing minimal technical background handle and scale across one platform.
Hence, people who desire to transform their ideas into apps can use QuickBase's low-code or no-code solution.
What are the features of the QuickBase app builder?
The platform lets you track changes across all platforms.

Stringent security and compliance certifications.

It offers no-code and low-code options.

Real-time rollouts sans Internet connection needed
Pricing
The QuickBase app builder offers two paid plans and then an Enterprise option.
Team: 600 dollars per month, priced annually

Business: 2,000 dollars per month, priced annually
BettyBlocks
The app builder helps you save time by letting businesses create complex apps. Its user interface builder allows you to drag and drop any front end you desire or combine it with the JS framework of your choice for complete flexibility.
You can also process and manage data with the help of the Betty Blocks app builder.
What are the features of the Betty Blocks app builder?
Flexible User interface builder

100 percent cloud-based

Duplicatable app features

Automatic updates while applications are running

Citizen developers that create apps within the Betty Blocks app builder
Pricing
The Betty Blocks app builders offer Standard, single, and Enterprise plans. Still, you must contact the service provider directly for the exact pricing.
Conclusion
Are you excited to create beautiful apps without even knowing how to code or needing to spend money on hiring the best team of professionals? These top 8 app builders let you develop apps quickly, whether a food delivery app, a beauty app or a dating app.
Even though these app builders let you create apps without requiring you to code, you must pay a fee to use their services. Thus, such a situation demands you to weigh each app builder's features, pricing, and ease of use before you choose one.
And the best way to gauge these app builders is by reading their reviews and consulting those who have already used them to develop their apps.