Introduction
Did you know about the use of Mobile Health Apps until recently? People used to track their diet, exercise, and schedules with Telehealth Apps.
Lately, Telemedicine Apps got famous among Doctors and patients. Why? Let's remind you of the Covid-19 Pandemic. Millions of people got sick because of the spread due to mere physical contact. Doctors started seeing patients through audio or video calls, and patients refused physical visits.
Thus, the Telemedicine industry boomed! Why will you want to go to the Doctor, wait in lines or in waiting rooms and spend your day for one hour visit to the Doctor when you can contact them from your home?
If you are new to the Telemedicine world, you should know about the Best Telemedicine Apps in the USA for 2022. You can download these Apps or services using their websites for appointments and prescriptions.
After reading this blog, you will learn everything about the Top Telemedicine Software and features customers want in every Telemedicine App!
What is Telemedicine? What is Telehealth App?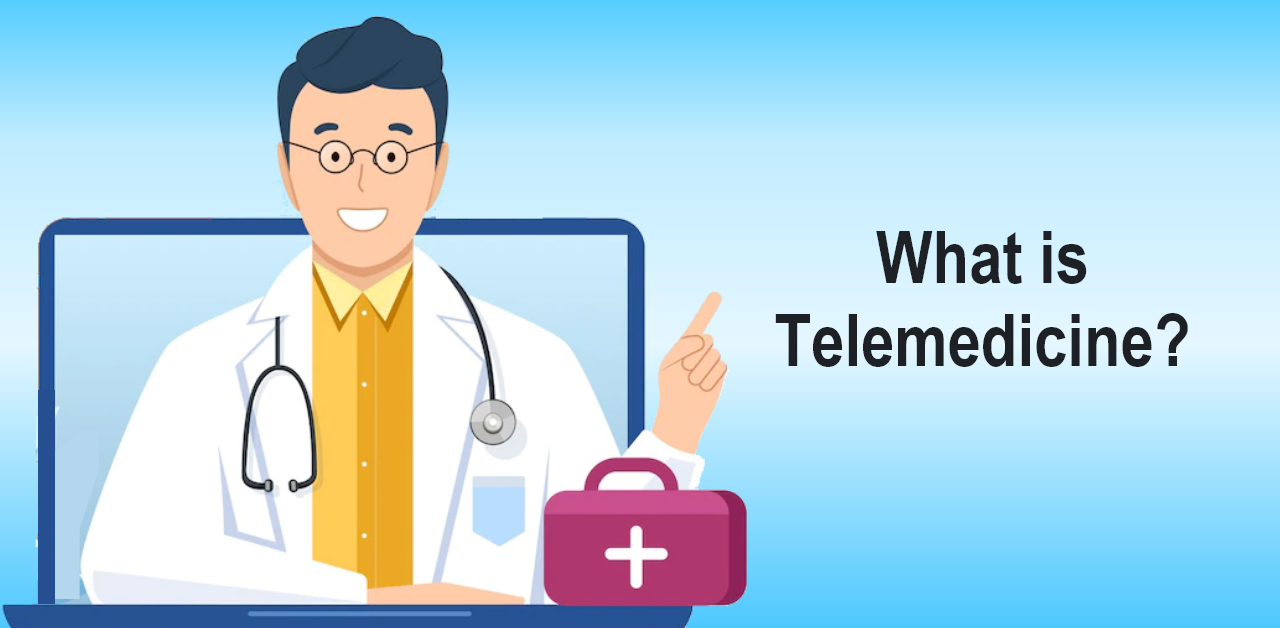 Imagine that you have to visit the Doctor, but you aren't able to for some reason. The Doctor's appointment is significant, and you cannot miss it. What will you do?
Let's break the word Telemedicine into two parts.
Tele means 'over distance.' Here Tele directs us towards the technological method.

Medicine denotes a drug or treatment to prevent or cure diseases.
Combining the meanings above, we get a platform where patients can know about their illnesses, take care of themselves, and indulge in fitness by connecting to doctors virtually or using the internet!
Telemedicine Apps use electronic and communication technology to connect you and your family to healthcare from a distance. You don't have to visit the Doctor, schedule in-person appointments, or get out of your comfort zone for a doctor's visit.
Your healthcare reaches your home through numerous methods, Applications, and websites.
About the first Telemedicine service
Do you know about the time when Telemedicine started and established its roots? This initiation took place at the University of Nebraska in 1959.
The University installed two-way televisions for the medical students for training and communication. This set-up was developed further and installed in hospitals for video appointments and consultations!
Who would have imagined the seed of Telemedicine was planted so early in 1959?
We all have come a long way and can connect with Doctors through our smartphones and laptops in seconds!
Top Telemedicine Apps in 2022!
If you are new to the Telemedicine world as a patient, user, or Doctor, you should know the Best Telemedicine apps in 2022!
Moreover, you shall understand the well-known Apps and websites you can visit for your benefit.
Quality and Quantity go hand in hand. You should find the Top Telemedicine Apps that provide the necessary features and satisfy your budget requirements.
Let's look at the Top 8 Telemdine Apps!
Teledoc| Telehealth & Therapy
PlayStore: 4.3 Stars
App Store: 4.8 Stars
Teledoc is an active Telemedicine App in the USA. It is the Best Telemedicine Software with approximately 50 million patients and customers.
Teledoc is available for urgent and non-urgent services. This Telemedicine App claims to connect you with US board-certified doctors through your smartphone, tablet, or laptop.
To avail of services, users can open the Teledoc App and request from any doctor or specialist. Further, add your medical history and pay the appointment booking fee.
Additionally, if you have insurance with this Telemedicine App, you have to pay a minimum fee of $0! You and your family can download the Teledoc App or visit their website.
Amwell- Doctor Visits 24/7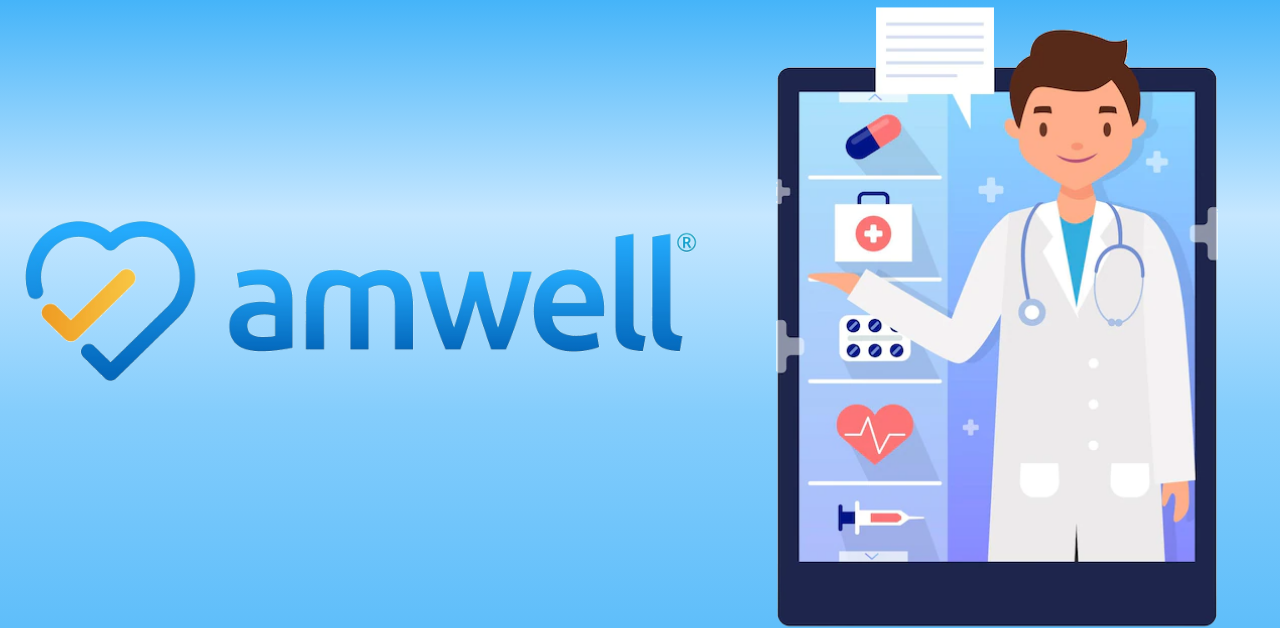 Play Store: 4.4
AppStore: 4.9
This Top Telemedicine Software says you have to follow three steps to meet your Doctor online!
Download the Amwell App, choose the visit type, and select your provider. Your work is done!Amwell is an ideal App for patients that require consultation anytime. You can connect with the specialist any time of the day and seek an appointment!
This Telemedicine App believes in affordable healthcare for customers. Therefore, insurance and services start from $70 only! Amwell is famous for providing wide healthcare options ranges for clinics and patients for the advantage of both sides.
Doctor on Demand
PlayStore: 4.8
App Store: 4.9
Doctor on Demand provides you with services regardless of insurance status. You can connect with doctors directly by paying a nominal fee. Doctor on demand is one of the Top Telemedicine Apps and claims to provide treatment for more than a hundred problems and illnesses.
Customers claim the services are expensive yet fulfilling compared to other Telemedicine Apps.
Moreover, you will receive the bill after booking an appointment, not after the consultation.
Spruce: Medical Communication
PlayStore: 4.8
App Store: 4.8
Spruce is not a standard Top Telemedicine Software. Doctors or clinics help you join Spruce if you can't avail of their services offline.
Moreover, this App is a communication platform between patients and doctors for online consultation between visits.
You can communicate with the clinic using video, audio, and voice messages. Additionally, users can fill out questionnaires before Doctor's offline visit.
PlushCare: Medical Doctor Care
PlayStore: 4.7
App Store: 4.9You can consult with Doctors from the Top 50 Medical Schools.
PlushCare has 300,000 users growing every day. You can contact doctors 365 days a year, even on weekends and holidays!
One of the perks of this Best Telemedicine Software is that you get free service if the Doctor cannot treat you. They claim that 97% of patients get treatment on the first visit. (Source: App Store) Additionally, customers and users get a medicinal prescription after the online visit!
Telehealth online by HealthTap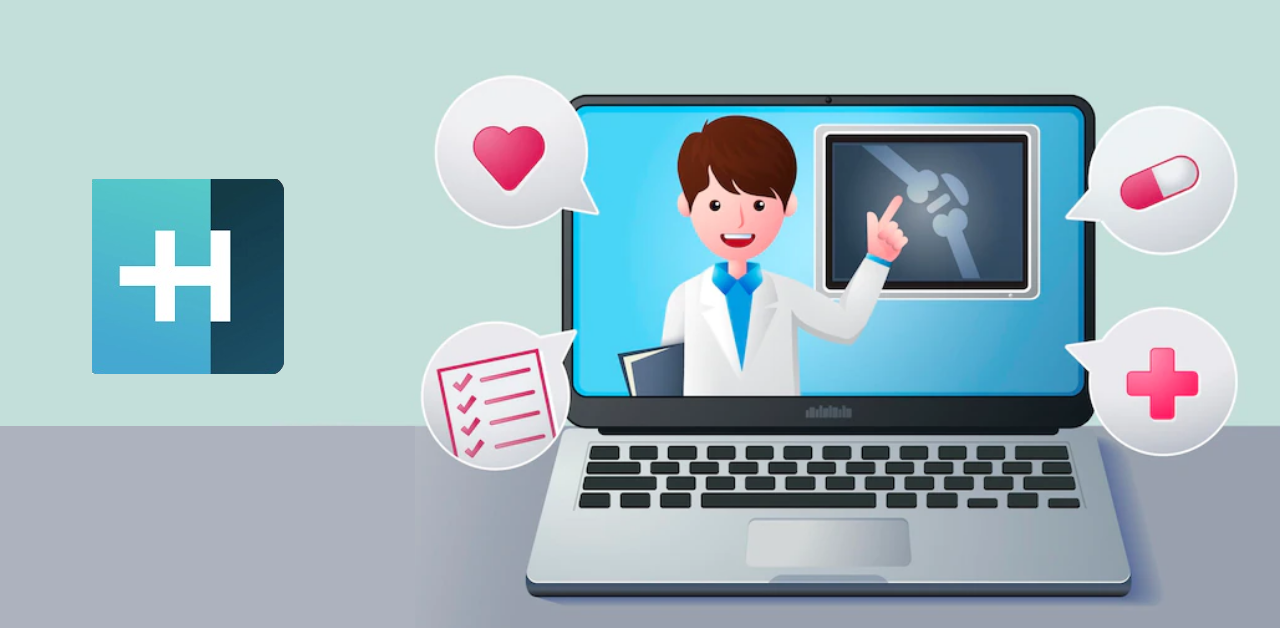 PlayStore: 4.7
App Store: 4.7
You can get instant access to millions of certified Doctors through This Best Telemedicine Software.
You can connect to Doctors by video calls, audio calls, and messages 24*7! Telehealth online by Healthtap claims they offer Telemedicine services in over 50 states or while traveling abroad. Moreover, you get access to ongoing Primary Care services at $39. Patients can get the best services at affordable rates.
Lemonaid Health App- Telehealth and RX medicines
PlayStore: 4.2
App Store: 4.9
Lemonaid is one of the Best Telemedicine Apps, famous for its responsive nature with patients and clients.
This App provides low-cost services and online prescriptions after appointments.
Lemonaid Health App allows you to send the prescription to your local stores for medicine purchase or delivery. The services start from 25 US Dollars for reasonable customer service on online doctor consultations, nurse practitioners, and health coaches.Here is an appointment and the Doctor's list for services.
Acne

Insomnia

Migraine

High blood pressure

Flu

Herpes

STDs (sexually transmitted diseases)
Zocdoc: Find and Book Doctors
PlayStore: 4.4
App Store: 4.6
Zocdoc has many users and downloads on AppStore and Play Store.
Patients love Zocdoc as it helps patients in deciding their Doctor per requirement!
Users can select Doctors and clinics based on reviews and rates for other patients. Moreover, This Best Telemedicine Software allows reviews from users with an appointment or consultation confirmation.
Additionally, users can scan their insurance cards and search for Doctors that match the insurance criteria. You can book online and offline appointments per your suitability.
Filter and find Doctors from approximately fifty categories!
Takeaway
Do you want to build your Telemedicine or Healthcare App? You may make it to the Best Telemedicine Apps in the USA for 2022! Wonderful, right?
You should evaluate the situation from the patient's point of view. Patients can't visit Doctors online and reach for Telehealth Apps on their smartphones. What features do they expect?
For starters, they want affordable rates, the best Doctors and practitioners, a wide variety of services, and a responsive environment.
Moreover, users appreciate any platform where they are heard. You should add audio and video calling for consultation and messaging for text consultation or sharing additional details.
Help your customer receive swift services and a smooth Telemedicine app user experience.
If you want to create a Telemedicine App and don't know where to start, AppsRhino is here for you! We are here to help you through every step of Telemedicine App development and reach the users.
Connect with our Team today to know more!