Introduction
Let's look at a scenario from the head office of a Bank.
A: Do you think our customers require an online application?
B: Really? I thought clients come to our Bank physically for all requirements, withdraw money from the ATMs, and don't require an application for financial assistance.
A: Nah, you might be wrong about this one, mate. People are going online with every service. They are using e-wallets for payment and transferring money online! Our Bank shall engage in Fintech App development else customers will slip away due to lack of service!
B: How do we start Fintech mobile app development? Do we know any Fintech Developers?
Do you know about Fintech Developers? Have you been thinking about Fintech mobile app development but are unsure about initiating it? Let's understand the meaning of these developers together and how the best Fintech app developers can help you develop the perfect application for your customers!
Who are Fintech Developers?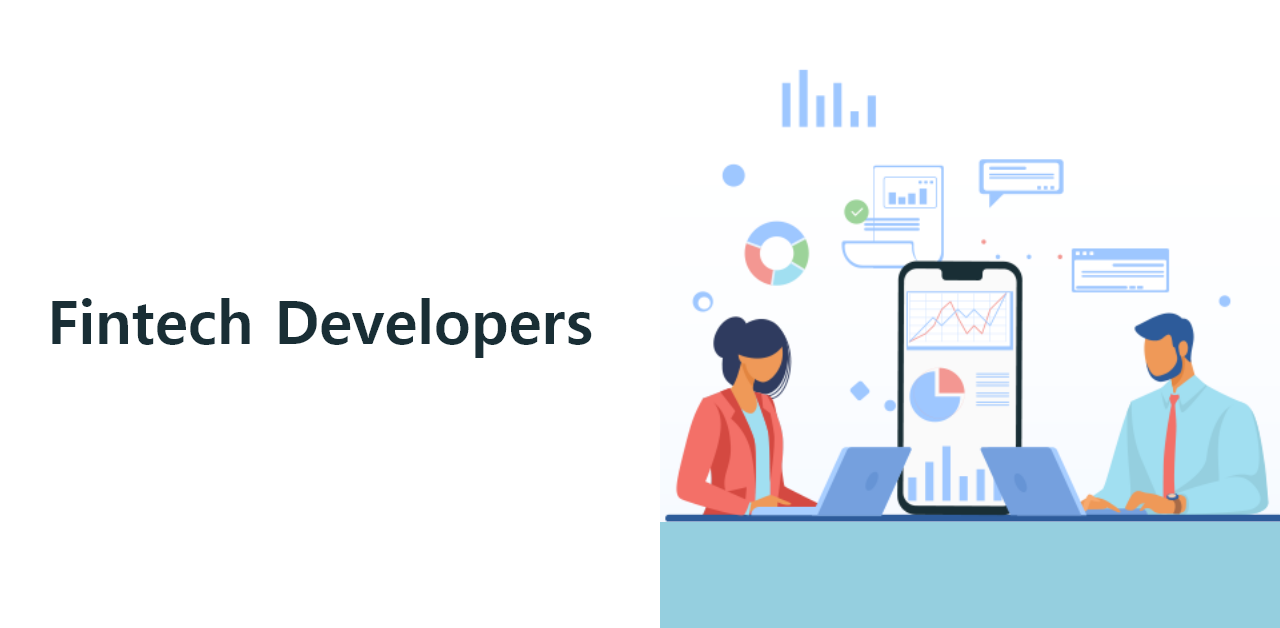 We shall understand the meaning of Fintech before going forward with a guide to hiring a fintech app developer or fintech mobile app development!
So, what is Fintech?
If we break this word, we'll get the answer to our question! Fintech refers to financial technology. People adopt Fintech app development and other technologies to compete with traditional financial aid methods for day-to-day services!
If you are looking for examples of Fintech app development, you shall remember applications for peer-to-peer payment, mobile payment options, mobile banking services, and others.
A Fintech App Development company uses four technologies to avail services for every customer. Companies refer to these emerging domains as ABCD!
Artificial intelligence

Blockchain

Cloud computing

Big Data
The meaning of Fintech app developers is clear to use now. Companies hire fintech app developers to engage in app development that provides financial services to customers with their skills!
Fintech App Developers: Types of Fintech applications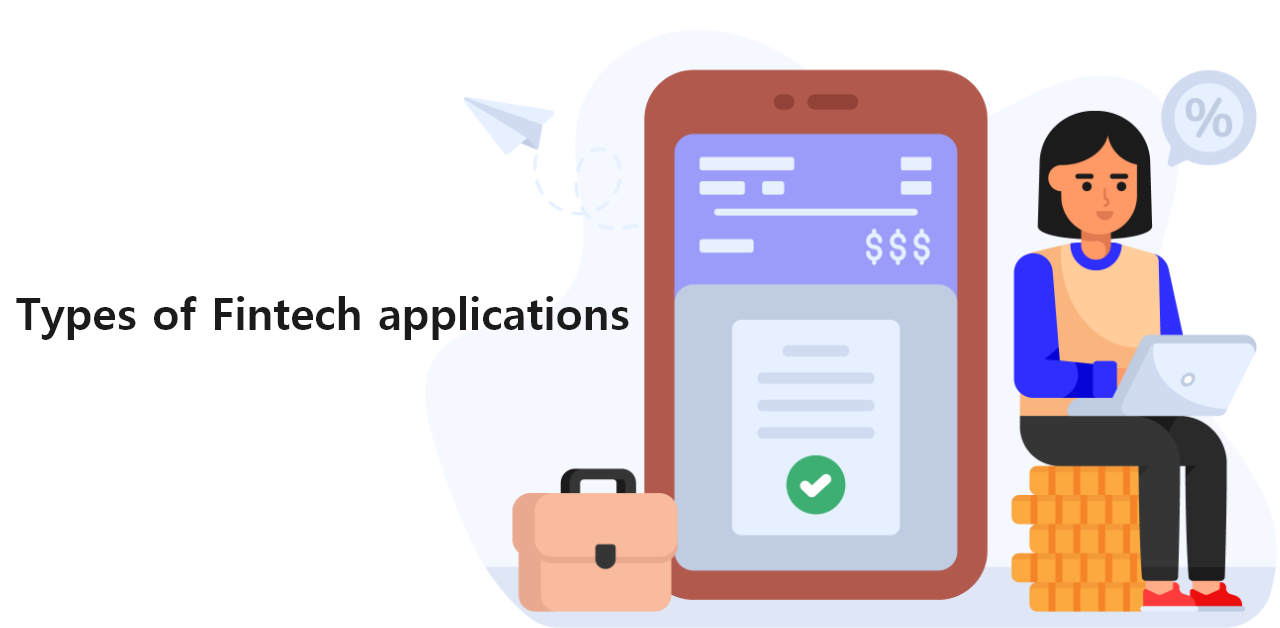 Do you know covid increased the sales of fintech app development companies by a significant amount? People got an opportunity to interact financially with each other and secure payments without physical meets!
Do you know that you can divide fintech mobile app development into numerous types based on their customer-service purpose? Here is a list of these app development types a Fintech app development company offers.
Book-keeping applications

Finance forecasting applications

Stock and commodity trading applications

Online banking desktop applications

Mobile banking applications

Budgeting tracking applications

Insurance applications

Loan-taking applications (for installment payment)

Cryptocurrency applications

NeoBanks

Cashback and reward applications

Transfer and Forex applications

Digital cards and e-wallets
And others.
How does Fintech app development help customers? An application user can download one or more of these applications per requirement from the Play Store or App Store and avail of financial services for their benefit.
Banks can contact a Fintech mobile app development company to create the bank application for the customers. The clients can use this Fintech app for payment and finance tracking while the Bank can track money exchange effortlessly!
How Fintech app developers help you boost your business?
Do you know about the benefits of Fintech App Development? How do Fintech App Developers help you generate profits while assisting your customers? Let's understand!
1. Features for your clients
You can hire Fintech App Developers to create Customer-friendly features for Fintech mobile app development. Your fintech app developers can develop a client-centric interface and add features associated with their needs.
Custom Fintech app development will help clients balance their finances with your application and services, and your Fintech app developers can make it happen! How will features help you boost your business?
Customers wish to use applications providing them with the best features. They feel valued with effortless access, reports, and other options your Fintech app offers!
2. Welcoming new clients while satisfying old ones
You can outsource or hire Fintech app developers to create the perfect application for your customers. Old clients will use your app for hassle-free services like effortless banking and finance tracking. Additionally, new clients will join your Fintech application with referrals and other advertisement modes!
Who can make customer reach better? You are right! The best Fintech app developers will engage in Custom Fintech app development to satisfy all needs of your customers and clients!
3. Powerful Security Features
What is the one thing every client wants while sending or receiving money? Security is one of the most significant factors as everyone wishes to secure their savings and personal information!
You can hire Fintech app developers to add multi-step security features for your customers. Customers will feel secure and trust your application with their finance-related details and funds.
You shall inform your developers during Fintech app development about your security requirements and features to add to avail the same! The best Fintech App Developers will consider these security concerns and work their best to provide your customers with the necessary options!
What are the skills of Fintech app developers?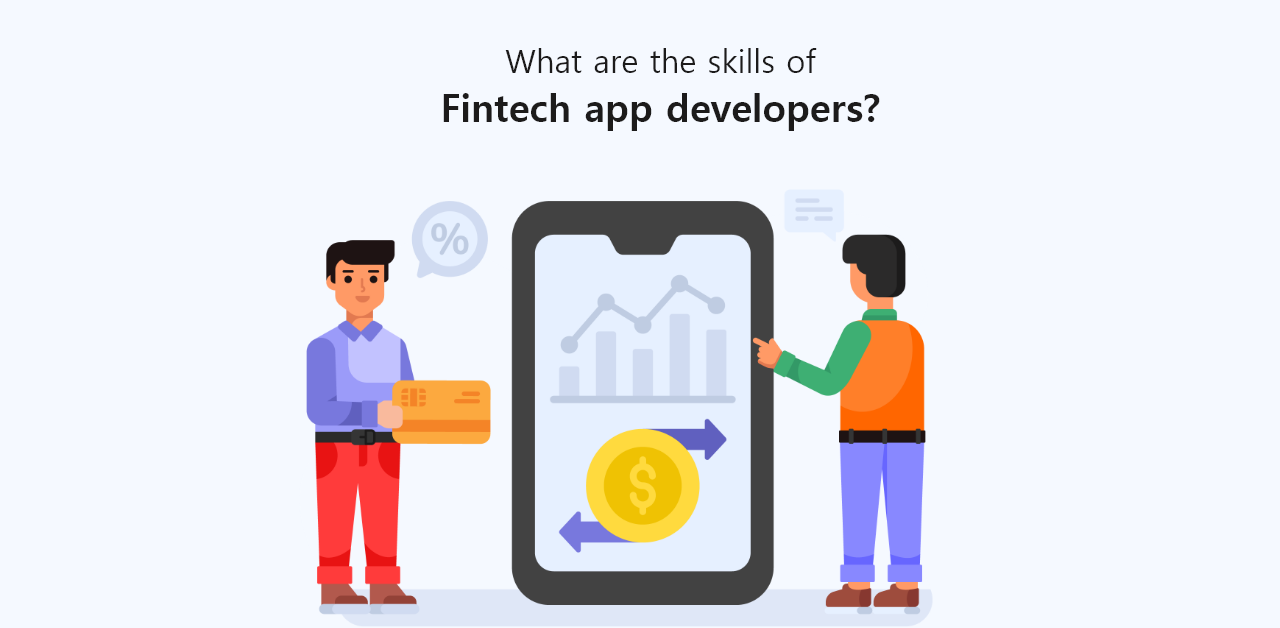 You want to engage in Fintech mobile app development and wish to hire Fintech app developers for the same. Do you know the skills you shall look for while hiring these developers?
You can hire Fintech app developers who understand the emerging technologies mentioned in the above section.
Let's look at the qualities your employees shall have!
1. Programming languages
The best Fintech app developer shall understand the required programming languages for development. What coding languages are necessary for Fintech applications?
Python

Java

C/C++

HTML, CSS, and JavaScript

Matlab (A quantitative financial programming language for Fintech application development)

R Skills (A language for Statistics and data miners)
2. Blockchain Technology
This emerging field comes in use for secure payments. Fintech applications require digital money transfers using bitcoins and cryptocurrency. (One of the most booming technologies)
Therefore, your Fintech app developers shall know about Blockchain and its implementation!
3. Artificial Intelligence and Machine Learning
A machine learns with experience. Hence, automation processes in finance, loan approvals based on statistics and credit scores, increment in credit limit, risk score calculation, and other operations for Fintech applications require the use of this technology.
There are numerous other skills for Fintech mobile app development. Here is a list of these skills.
Data Analysis and Data Science

DevOps and Automation

CyberSecurity
How to hire Fintech App Developers?
You can hire Fintech App Developers with numerous methods. Do you know about the advantages and disadvantages of these hiring types?
Let's understand together and find the perfect way for you to hire the best Fintech developers for your upcoming project!
1. Part-time or Full-time Developers
This developer type will engage in Fintech mobile app development for your company after becoming a part of your official payroll. You can hire these Fintech App Developers by reaching them online!
You shall post a job opening on multiple applications and social media platforms like LinkedIn, Indeed, Glassdoor, and others.
Everyone uses platforms like Instagram and Twitter these days. Therefore, you can post job requirements and engage in recruitment drives there.
Moreover, you shall ask for projects, assignments, and portfolios and take interviews before finding and hiring the best Fintech app developers!
This process seems like a lot of work, right?
Hiring Part-time or Full-time Fintech app developers will take time. Companies spend days, even weeks, to hire the perfect team for their company!
Do you want to wait that long? Let's look at another method to hire Fintech mobile app developers!
2. Freelancers
Another method to hire Fintech app developers is opting for Freelancers! These employees may not be on your official payroll to start the work.
Freelancer employees work per their time and comfort. They'll complete the necessary tasks and provide you with the required output.
However, like Full-time employees, finding Freelancer Fintech app developers is a lengthy task.
Now you understand the disadvantages of hiring part-time, full-time, and freelance employees. Do you know about the perfect method to engage in Fintech app development?
3. Outsourcing
This method to start custom Fintech app development will not fail you. Do you not have time to hire employees? Do you want to get the best Fintech app developers? Do you want to start your project at the earliest?
Outsourcing companies cover for you!
Outsourcing is one of the best methods to hire Fintech app developers. You can contact an Outsourcing company like AppsRhino and specify your needs. Furthermore, you can receive the best workers for your project without hassle!
No waiting on job-finding platforms, no going through applications, no interviews, and no training! Your company will get your Fintech app developers ready for the job!
Why AppsRhino? We are assuring quality work and outcomes with our qualified developers and engineers. You'll not face issues and will enjoy working with our company!
Final Words
Do you know about Custom Fintech app development? You know about numerous Fintech App Development types. You may have an innovative idea about another Fintech app. Moreover, your client might ask you to develop a custom application per their requirements. A bank may ask your company to create an application with different features and aids for their customers. We can refer to this process as Custom Fintech App Development!
Do you want to engage in Fintech App Development? Do you want to hire Fintech App Developers for the same? AppsRhino is here to fulfill all your outsourcing requirements!
You can contact our team and tell us about your requirements for Fintech app developers! We can provide you assurance about the quality and skills of developers we provide for any project! You'll not regret collaborating with AppsRhino for outsourcing to hire Fintech app developers for your financial application!