Imagine you own a company in one of the Technical Hubs of the world. You have an excellent team of Developers working on the new updates and applications. Moreover, your company has an IT solutions team for your clients and customers.
However, do you ever feel your company requires outreach, more resources, a larger team, and support from another group of Software Developers and engineers?
Do you know about the benefits of having Offshore Developers? These Developers, Designers, Testers, and employees will help you with numerous tasks from another part of the world and help you expand your business for the best outputs!
Do you want to know more about Offshore Developers and their benefits?
Read this blog and understand everything you need to know about Offshore Software Development Companies.
Who are Offshore Developers?
Simply put, Offshore Developers are employees working for Offshore Software Development Companies.
Imagine setting up an Offshore Development Center in India. Your in-house team coordinates with each other and with the employees from the ODCs.
What do Offshore Developers do?
Offshore Developers work based on the instructions of the in-house team. Moreover, they work on the Development, Designing, Testing, and other parts of the project per client choice and business requirements.
Moreover, the Outsourcing Team is responsible for managing the company's resources for the Offshore Development Centers.
Offshore Developers are a crucial part of the ODCs.
They manage everything and are responsible for handling the ODC. Therefore hiring Offshore Developers is a task of high accountability.
Your Offshore employees shall be capable and should have the required abilities.
Benefits of Hiring Offshore Developers
Let's understand the advantages of employing Offshore Developers. These benefits will help you determine why you should set up an Offshore Development Center!
1. Cost-effectiveness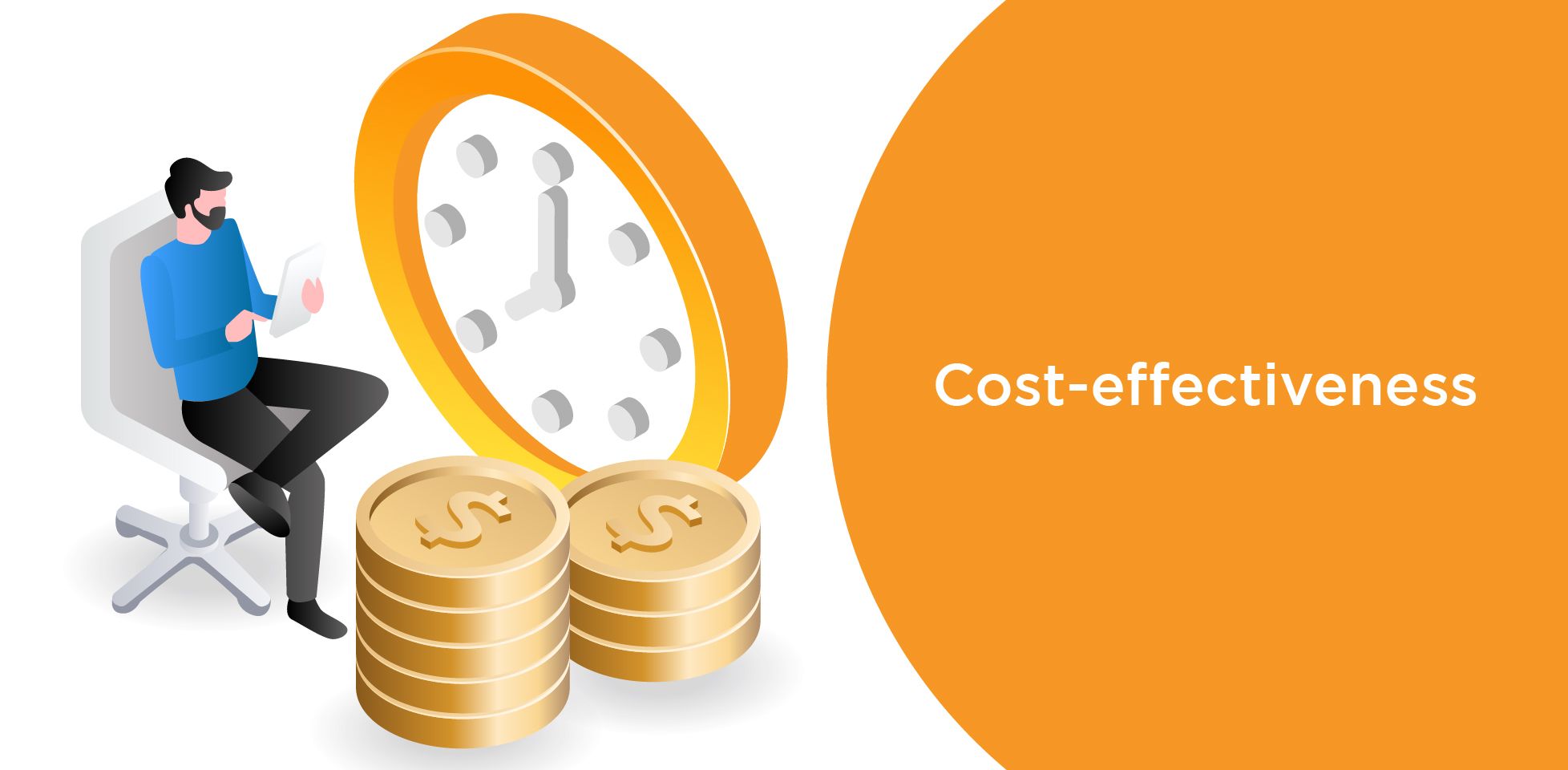 According to Quartz statistics, 46% of startups fail because they run out of resources during their initial stages. Setting up an Offshore Development Center will help you save money.
Do you want to know how?
You can choose Offshore Developers from regions with lower employee salaries to save money. Moreover, you won't have to invest in resources, hardware, desks, and other things while working with an established ODC.
You can spend the saved funds on expanding your business, customers, updates, and necessary involvements.
2. Saving Time and Improving Productivity
Companies often set up multiple Offshore Software Development Companies at numerous locations to improve their profits. ODCs not only help in cost efficiency but help in saving time!
Imagine having to do ten tasks and dividing them into segments for different workers. Offshore Developers will do work based on your instructions and provide results.
As a result, you'll save time and can give the same time to other tasks. You can take it as the division of work between teams at different locations, conserving time and money.
3. Flexible Work Force
Consider a situation where your in-house team works on an Android App Development project. The Development process is going up to mark, and the clients enjoy the results.
Further, another client wishes to start the iOS Development process. They come to you and pitch their idea with a deadline. You are willing to start Development but cannot leave the Android Development in the middle.
What will you do?
Here is the place where Offshore Developers can help you!
You can have a flexible workforce by having an Offshore Software Development Center. Moreover, you can work on numerous projects simultaneously.
Your clients will be satisfied, and you'll get better success results!
4. Talent from around the World
Your in-house team will have employees from your country. It's highly unlikely for you to employ Developers from another country for your in-house team who will work onsite.
Offshore Developers will help you reach Developers from numerous countries and regions.
Imagine setting up your Offshore Software Development Center in India. You can work with Developers, Designers, QA Testers, and IT consultants from India!
Getting worldwide talent provides you with a considerable candidate number to select your Offshore Developers Team.
Hence, you shall opt for Software Development Centers for the best Talents from around the world.
5. Better Market and Customer Exposure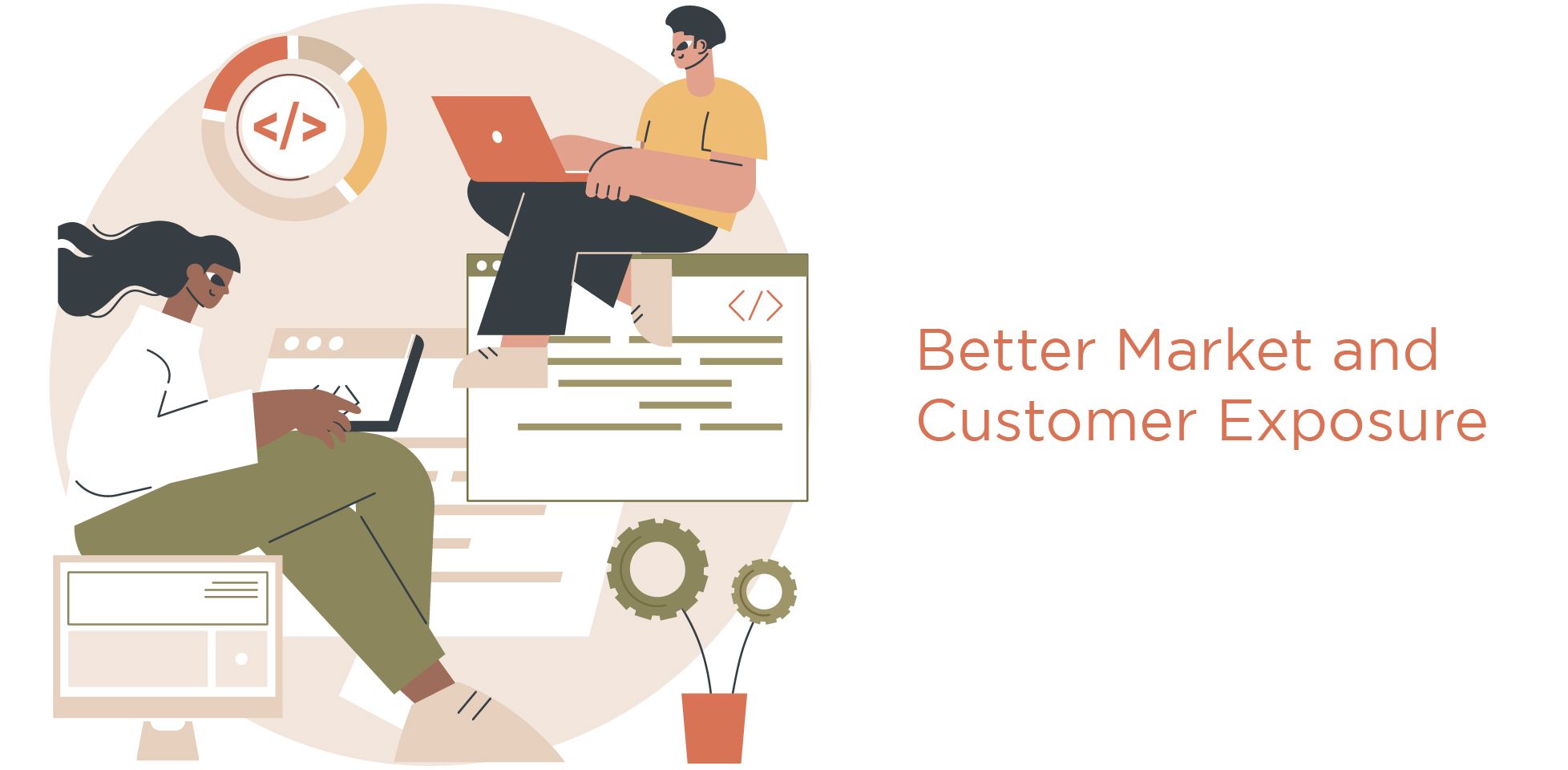 If you are expanding your business, setting up an Offshore Software Development Center, and hiring Offshore Developers, you are exposing your company to a larger audience.
More people will know about your Software Development Company and opt for availing services. Hence, your company will earn more profits and achieve better outputs!
Offshore Developers Hiring Cost
Building an internal team is expensive for business owners because of the high cost of living in metropolitan cities like New York, Sydney, London, Los Angeles, etc.
Therefore, one of the reasons why businesses opt for Offshore Developers is cost efficiency reasons.
Are you wondering about the Hiring Cost of Offshore Developers? How to minimize these costs.
1. Selecting the best Developers from the lot!
What is your definition of ideal Offshore Developers? Your candidates should have the required skills and education. Moreover, their salaries should be affordable for the company.
They should contribute towards the Development of the business and dedicate themselves to work.
2. Ask these questions from the Offshore Developers before hiring.
What is your expected salary for the job?

What is your experience in this field?

What do you know about your role at our company?

Where do you see yourself in a few years?

How long do you plan to work with us?
You shall decide the Offshore Developers' salary based on the answers to these questions.
3. Ask yourself about the business requirements and budgets.
Before you start the hiring procedure for Offshore Developers, you should ask yourself about the requirements of employees.
You should consult with your team and decide the number of employees you want to hire.
Moreover, you shall discuss the budget and decide the salary for the Offshore Developers. Remember to keep the salary negotiable and be ready for surprises.
Types of Offshore Developers
Do you know about the numerous members part of a team? The same members and titles are there for the in-house and Offshore Developers.
Let's understand some of these Types and positions.
1. The Development Team
This team consists of Front-end and Back-end Offshore Developers.
These employees work on the project and engage in the Software and Website Development Process.
They work based on the design and customer requirements. Front-end Developers understand the programming languages like HTML, CSS, and JavaScript. On the other hand, Back-end Developers know Python, Java, Swift, Xcode, etc.
2. The QA Testing Team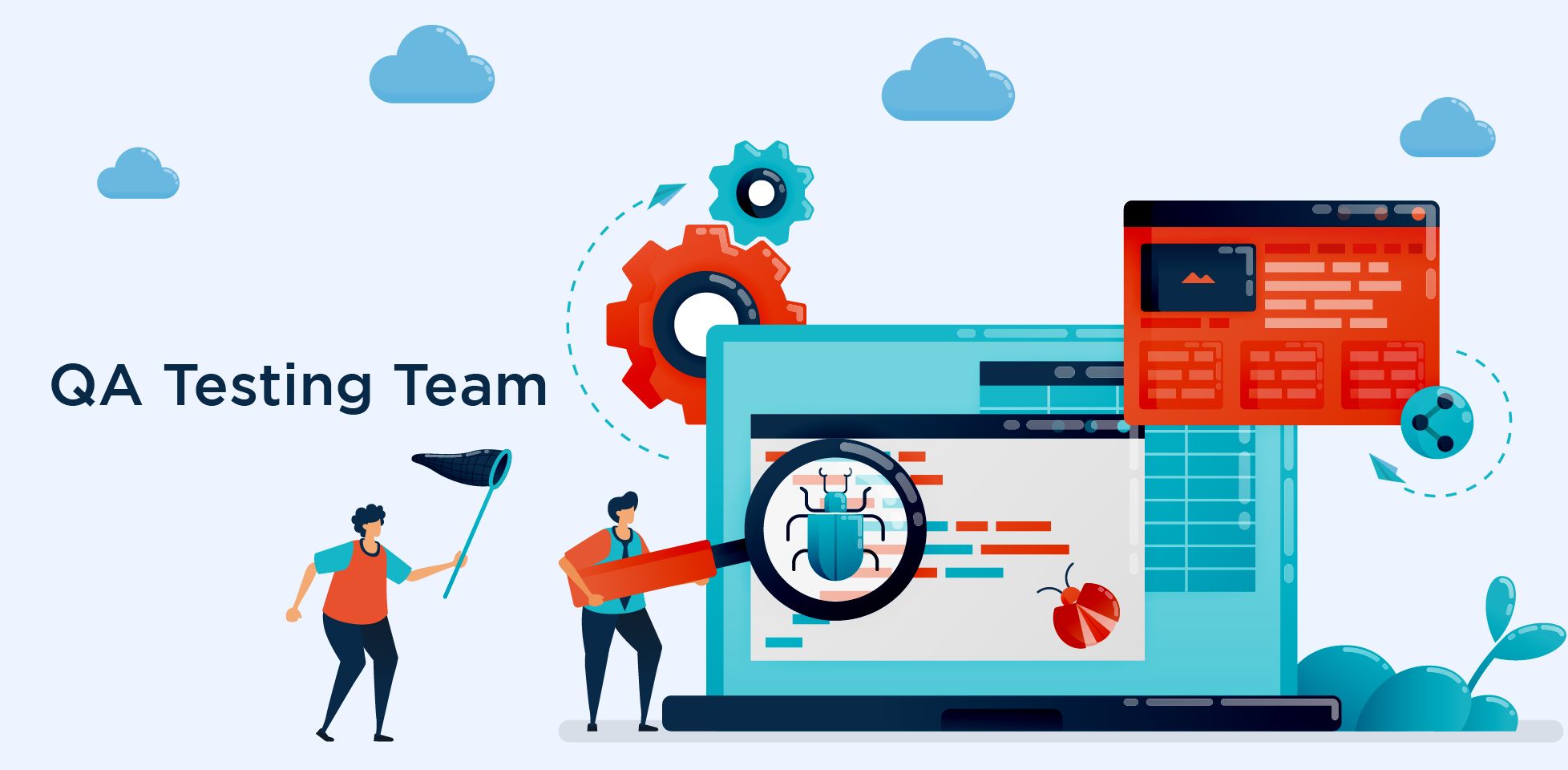 The QA Testers are responsible for finding bugs and other issues in the program. Companies might ignore the Quality Assurance Testing step and find it unnecessary in the Software Development process. However, as an entrepreneur, you should understand its importance.
QA Testers work with the Developers to find codes and engage in automation Testing and Problem-Solving. They work to create the perfect App or website for the clients and users.
The QA Testing work doesn't end with the App's launch in the market. A company should run quality assurance tests after every update!
Moreover, you should keep your eyes on the market and wait for customer feedback.
Further, the QA Testers and other Offshore Developers should make changes and get positive feedback!
3. Designing Team
How will the Developers determine what to make? They shall know what they are making through a visual picture. Moreover, Designers can help them understand the feature positions and App/Website pages via their designs.
The Designing Offshore Developers meet with the programs to create some of the best user interfaces with an interactive approach that the clients love!
4. Project Managers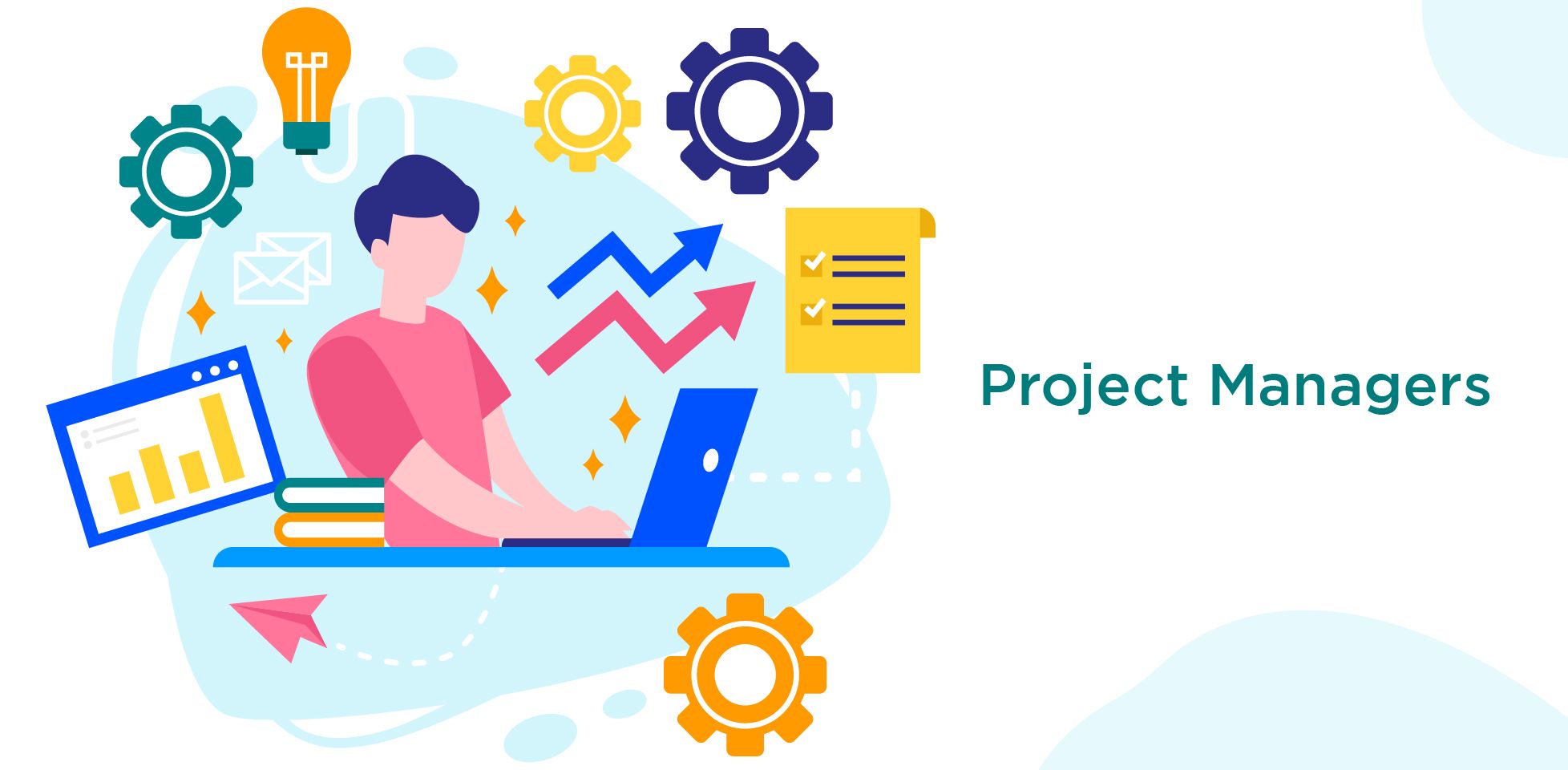 Project Management is one of the most crucial roles in a Software Development company. Usually, a lead project manager is present in the parent company. Companies employ the junior Product Manager for Offshore Software Development Companies.
The Product Manager pitches the idea to seniors and other team members to receive feedback and determine the Development plan.
Moreover, they are responsible for managing the resources and providing the best possible results by managing other members and ensuring work completion.
Conclusion
Setting an ODC is a huge decision. You should be careful while deciding about Offshore Developers. Moreover, you shall never forget about your budget and company requirements.
You can check if your company is suitable for Offshore Development Centers by checking your resources and progress and talking to other successful Entrepreneurs and ODC owners.
Your company can make informed and better decisions by being together for each other and following an equal horizontal and vertical communication flow.
Are you unsure about setting up an Offshore Development center? Do you require help with the Development, setting up, or hiring process?
AppsRhino is here for your rescue!
You can contact our team and understand more about Offshore Developers and their need for your company.
Moreover, we will help you set up your Offshore Software Development Center. We are here for you at every step and are rooting for your company's success!