Why make a Logistic App?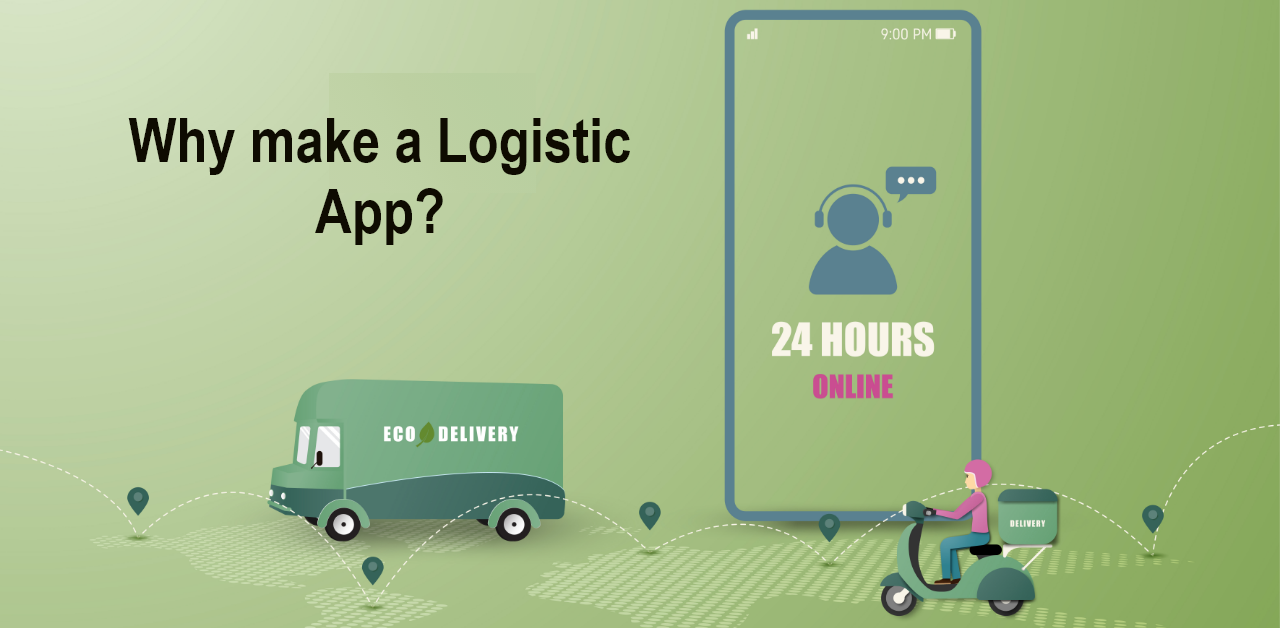 After completion of any Logistic App, E-commerce stores and warehouse owners use them. Why will these companies and stores become your customers?
Imagine that you have to send out a hundred parcels. These parcels have reached customers in different countries at different time zones and schedules.
Keeping track of all the data is impossible manually. If you have Logistic Apps, you can track the orders, find their location, ensure that the order reaches the customers, etc.
Think about how effortless your work will become! To guarantee unmatched service for your clients, you should have the best company to develop your app! AppsRhino lets you create efficient and wholesome Apps for your customers.
You can include multiple features, choose from SaaS platforms or help us provide you with custom solutions.
You can outsource developers and select from various planning models we have for uninterrupted app development and success!
Let's look at why AppsRhino is #1 in Logistic Apps Development!
Need for Logistic Apps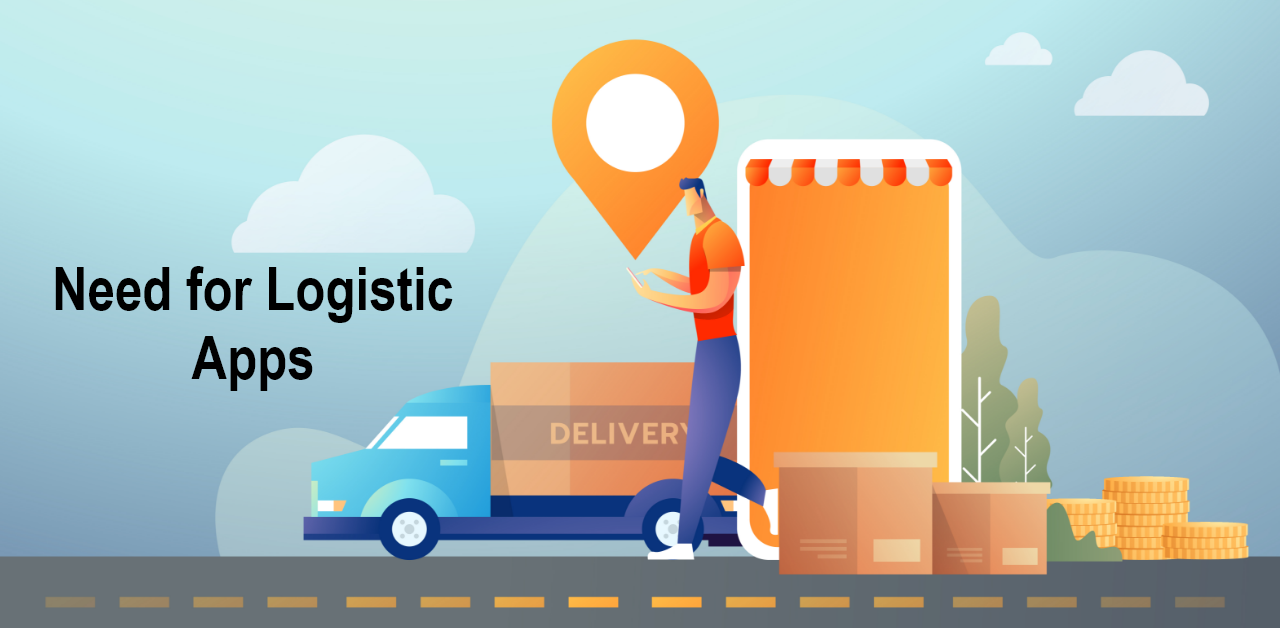 Imagine that you own a Logistics warehouse. Your business collaborates with delivery partners for goods' transportation and services across the country.
You own a fleet of trucks, cars, ships, and planes for transferring your goods, and workers are responsible for changing the location of the freight from one place to another in-house.
To avoid misplacing any cargo that can lead to unacceptable losses, you should track the goods when they are coming and leaving your warehouse.
Any resources and services that come to you after customers place orders become your responsibility. As a logistic business, you should obtain positive output and allow the goods and services to reach customers timely and safely. How to keep track of your goods? You need a Logistic App!
Logistic Apps will allow you to track the number of delivery boxes, location, due time, and other factors that relate the customer and the company with the freight.
According to crowdbotics, the On-Demand Logistic Apps Development will increase by $2.92 billion by 2025 per estimation.
Logistics is on its way to getting to the digital platform. The warehouse owners, companies, and customers can enjoy the advantages of the Logistic App's features and functions.
Examples of best Logistic Apps
Here is a list of some On-Demand Logistic Apps that have acquired a place in the customer market!
EazyStock

Logistimo Plus

Hawk-Eye Trucking Log Book

Tasklet Factory

Link Truck Solutions
On-Demand Logistic Apps Development Types AppsRhino can help you make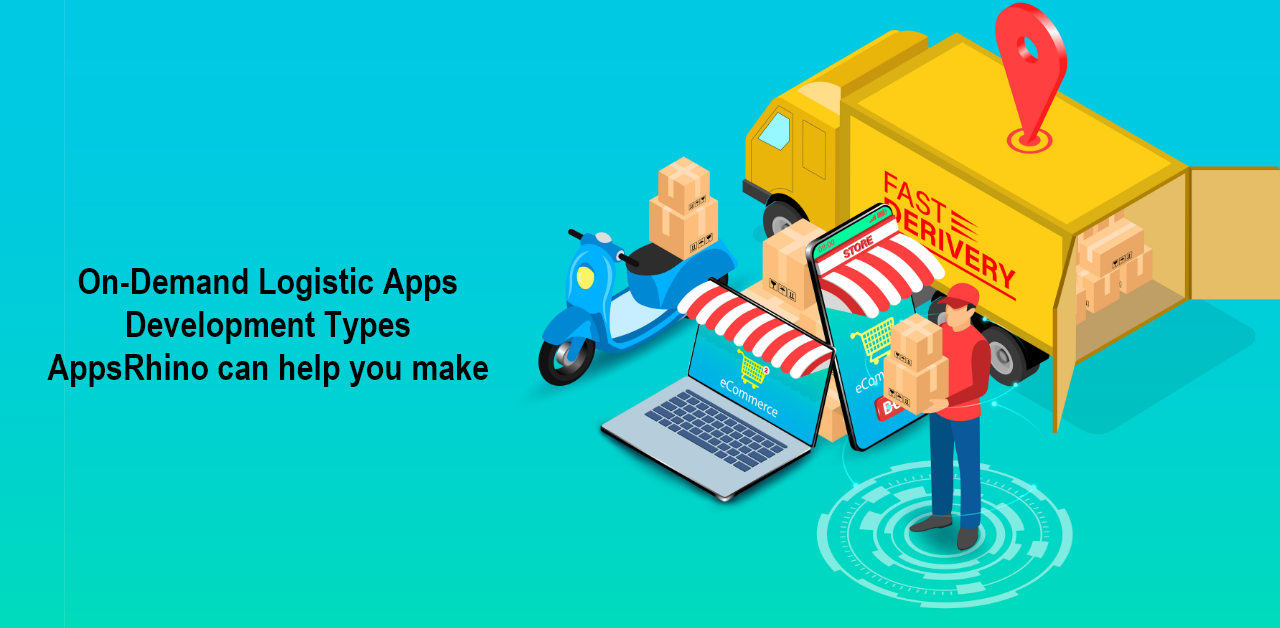 AppsRhino allows the Clients to choose between custom solutions and existing SaaS platforms. You can select your Logistic App Development type from the list here or innovate your own!
We are here as a team to support you and build the best Logistic Apps for your warehouse partners!
Transportation Management System
Automation is the key to development today. Reducing human interference improves work efficiency and reduces error chances.
These Logistic Apps Development type includes automation of transportation and delivery of goods and services.
The application will record all shipping details, company and consumer records, and schedule updates.
Artificial and Augmented Technology
Do you know how Artificial Intelligence works? The AI-based systems reach decisions based on logic and instructions.
Logical final operations can lead to cost cutting, increased services, and happy customers. The digital systems learn by themselves and learn to make better decisions with time.
Blockchain-based Logistic Apps Development
As the name suggests, Blockchain technology has a use when you want to keep transactions transparent and records straight.
The data summary reaches each node, and the record remains immutable with the help of Blockchain.
Real-Time Supply Chain Software
With the help of these On-Demand Logistic Apps, you should put sensors on the product to track them. These sensors can detect the location, time, temperature, and other product details.
The cloud saves the received data, and companies and warehouse owners can track the product status.
This Logistic Apps Development makes product tracking and location change effortless without goods loss at any instant.
These Logistic Apps Development types were some of the most used ones. You have the choice to select from numerous others. You can let us know your requirements from the app and customers, and we can assure you to create a wholesome Logistic App!
Why choose AppsRhino?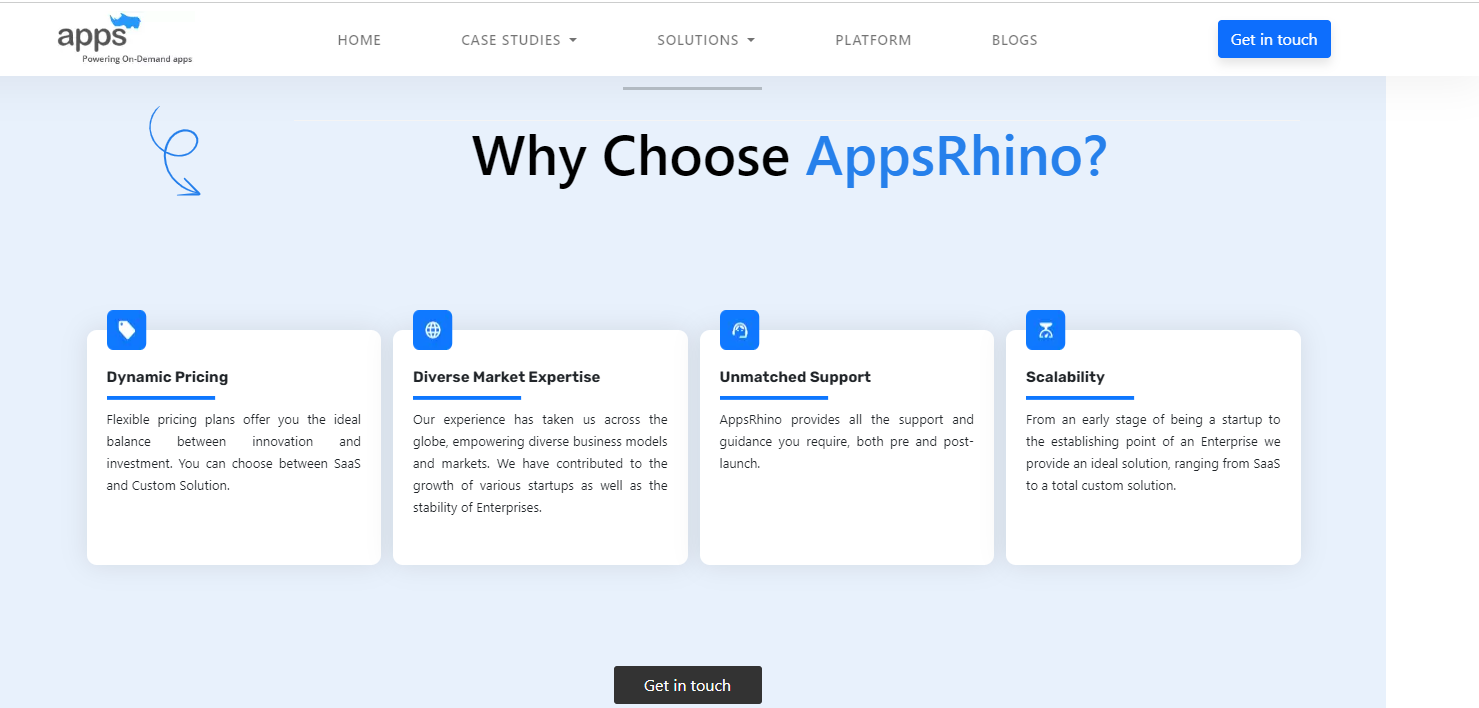 If you are looking for reasons to understand why AppsRhino is #1 in Logistic Apps Development, here is the perfect answer!
We have a list of reasons why you should choose us and why we are known for the best On-Demand Logistic App Development services.
For an introduction, AppsRhino is primarily an App Development Platform. You can check online or contact us directly to learn about our development services.
With us, you can also outsource developers per your requirement for the Apps and customers.
Exceptional Development Team
We have a qualified team of developers and engineers. You can hand your idea or project to us, and we'll take your journey forward.
Our software developers and programmers have appropriate experience in their field. We have been creating numerous websites for clients and start-ups.
We assure you that you'll face no queries while working with us and making AppsRhino your Logitic Apps Development team!
AppsRhino offers the best Tech-driven solutions for Home services, Laundry delivery, Alcohol delivery, Grocery Delivery, Food Delivery, and Taxi Services:
Dynamic Plans
We have flexible pricing plans for you. You can select from numerous models per your requirements, and we'll work with you through it.
We have developed an image of providing the best services at affordable rates.
If you choose to work with us, we assure you that you won't have to face a setback because of the pricing systems at AppsRhino.
Market Experience
You won't be disappointed if you visit our site and look for our development projects. Our team has been working with clients worldwide, and we are delighted to inform our readers that we have been able to get highly successful results.
Experience matters in the App Development field. You are looking for a company to build your On-Demand Logistic Apps.
We can promise you that you'll be happy with the output our team makes for you!
Unmatched Support
If you decide to work with AppsRhino, we will act as your Support system. We will help you make necessary decisions pre and post-launch for your Logistic Apps.
We are here to guide you in App making and development if you require it. We will be present at every step and deliver every help you may need to fulfill your goals.
Problem Solving
Our developers have a history of solving problems in record time. There is a reason why time matters while solving problems.
Imagine that you download an application and you face a technical problem. You connect to customer support and explain your query. The support team is not giving any appropriate or working answer to your question. Even if they do, the team takes a lot of time.
What are you most likely to do? You will want to download another app with better features.
We assure you that our clients never face problem-solving issues. We are here to provide answers and help you with any development need or crisis!
There are many other reasons you should choose AppsRhino for your On-Demand Logistic Apps Development. You'll have fun working with us, and we'll give our best to make your app a global success!
Conclusion
There are numerous companies in the market that provide Logistic Apps Development services. And selecting the perfect one for your company from this competitive pool can be challenging.
We advise you to select a company that will prioritize your work and provides efficient solutions. Your innovative ideas mean the most to us.
Without your confirmation status, we will not move forward with the development procedure on your On-Demand Logistic Apps.
AppsRhino lets you experiment with your creative thoughts. You can add features, multiple payment plans, etc.
Additionally, you can customize the user interface and server-side with your Logistic Apps Development.
Here are some must-have features for your Logistic Apps. Your application should be user-friendly and have communication services and customer support. (Use BotPenguin for the perfect ChatBot experience!)
Moreover, your Logistic Apps should be flexible and customizable for the users and clients.
Connect with AppsRhino today and start your journey for the most profitable and satisfactory On-Demand Logistic Apps Development!
Frequently Asked Questions
What is AppsRhino?
AppsRhino is a leading mobile app development company that specializes in developing logistics apps. They have a team of experienced developers who are dedicated to delivering high-quality products that meet the needs of their clients.
What makes AppsRhino the #1 choice for developing logistics apps?
AppsRhino is the top choice for developing logistics apps due to their expertise in the field, innovative solutions, and commitment to delivering high-quality products. They have a proven track record of success and have worked with many top companies in the logistics industry.
What kind of logistics apps can AppsRhino develop?
AppsRhino can develop a wide range of logistics apps, including delivery tracking apps, warehouse management apps, transportation management apps, and more. They can also customize their solutions to meet the specific needs of their clients.
How does AppsRhino ensure the quality of their products?
AppsRhino has a rigorous quality assurance process in place to ensure that their products meet the highest standards of quality. They conduct thorough testing and debugging to ensure that their apps are bug-free and perform well.
How long does it take for AppsRhino to develop a logistics app?
The time it takes for AppsRhino to develop a logistics app depends on the complexity of the project and the specific requirements of the client. However, they work efficiently and strive to deliver their products in a timely manner.