Everything from flowers to shoes can now be delivered with a single tap. How? Through on-demand app creation. On-demand apps are currently dominating the industry. The most attractive feature is their pricing. They are inexpensive for both users and shop owners. Let us begin by learning why a flower delivery app business can be a wise option for you.
What exactly is a Flower Delivery App?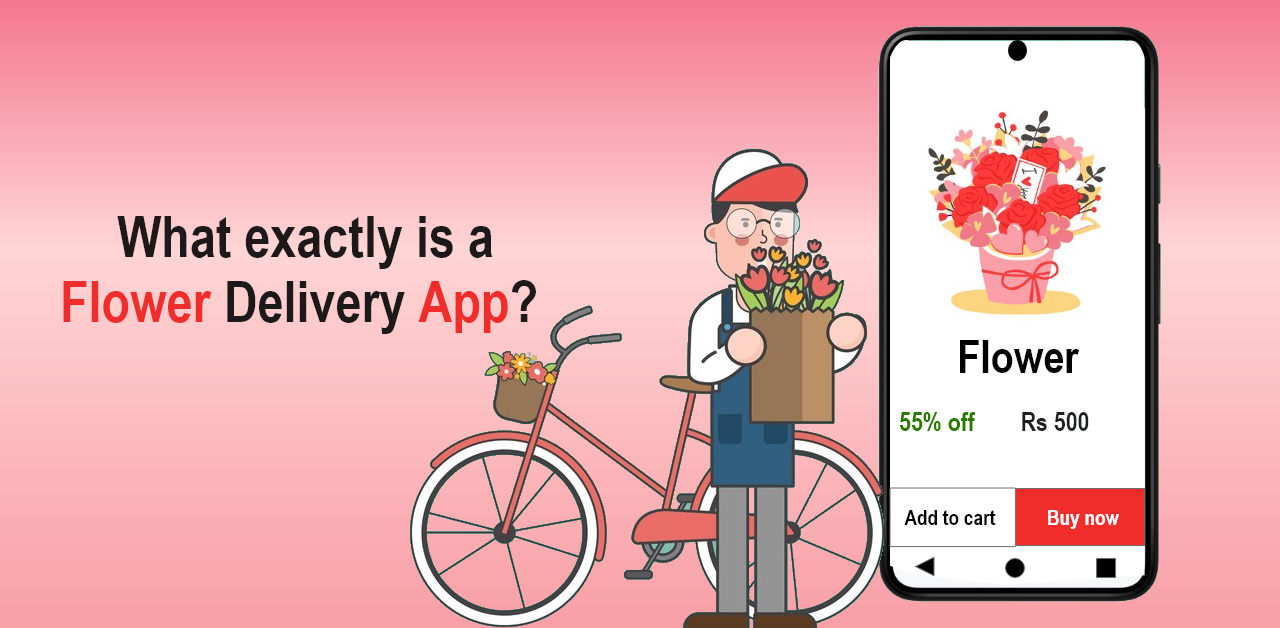 Flower delivery via an app allows people to get flowers online from their favorite merchants. Furthermore, flowers not only get delivered to your home, but it also gives you access to options like 'guest address.' These characteristics allow you to surprise your loved ones with a beautiful bouquet.
Another concern is how is the online delivery of flowers business applicable to the brand. It is a good startup idea because it provides users with easy access. The user can access some gorgeous setups without even setting foot outside.
Users may browse, choose, pay for, and receive flowers from a single site. It is a foolproof strategy for attracting an entirely new market of customers.
Floral Delivery is a beautiful business strategy to explore if you develop your flower delivery app.
Is On-Demand Flower Delivery a Profitable Business?
Growing technology makes it easier to launch a business. However, demonstrating your originality and drawing many customers into your business are the most important criteria for the industry's success. Customers' flower delivery apps allow them to order and prioritize flowers. As a result, your startup can serve as an ideal link between customers and florists. The delivery options, such as instant or schedule later, encourage more people to utilize these apps.
According to IBIS business estimates, the florist industry generated over $800 million in income over the last five years. The floral industry made $60 billion in revenue last year. Assume you are in an urban region and have good partners, such as flower owners with 1800 variations; you can gain fame and produce a lot of money quickly.
Floral Business Critical Factors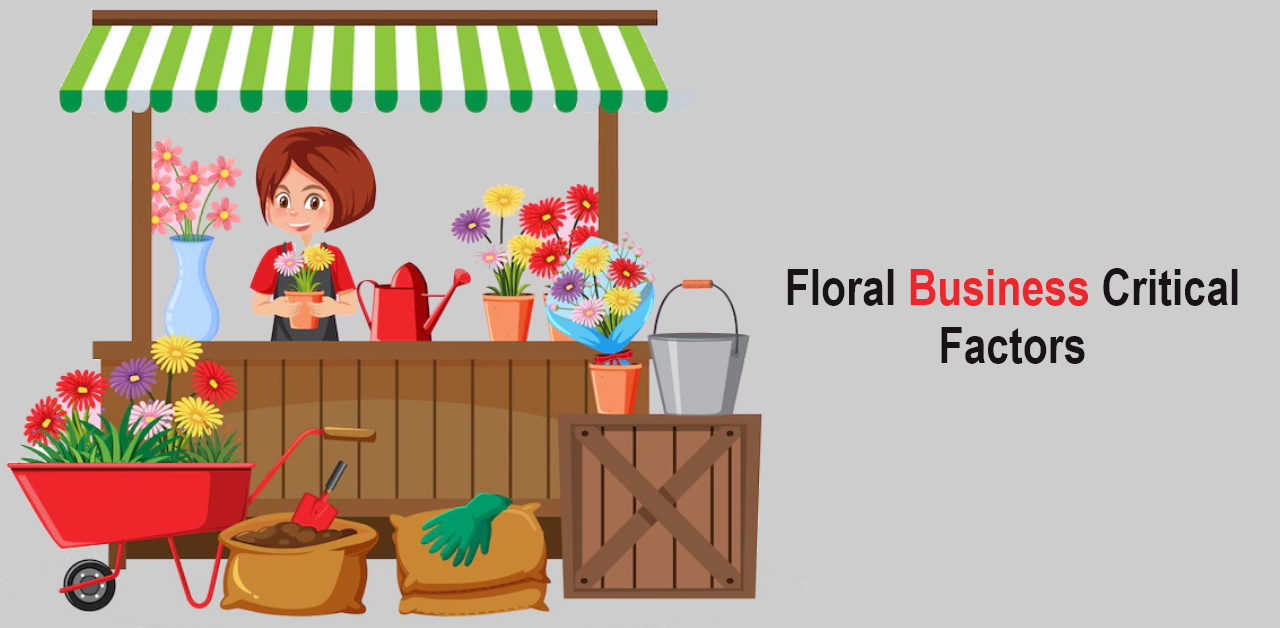 With so many models available, selecting the perfect model for your Floral business is the most crucial consideration. A flower store demands skills and high costs to purchase the necessary products. Instead, starting a business from home reduces your investment expenditures and the time spent looking for suitable locations. Though the floral industry is timeless, developing your product with numerous market partners is advantageous to you. As a result, the online floral company strategy is ideal for earning and growing. Before you begin, it is critical to understand the variables contributing to your brand's value.
Same-day Delivery: Quality, quick order processing, and same-day Delivery are the critical necessities of the floral company. The first two are standard for any firm, but the last one, same-day Delivery, is a required step of the floral business. Why?. You are all aware that the flowers become limp when there is a shortage of water or heat. As a result, fast or same-day Delivery is the most excellent alternative for success. It is ideal for delivering to the customer within one or two hours.
Convenience: As you probably know, your startup offers comfort to your Florists and customers. You can use a B2B or a B2C approach for on-demand situations. Customers are multi-dimensional tiers in this case. You are developing a flower delivery app, which means Delivery is monitored in the following ways: at home, at work, etc. To attract a varied consumer base, you must add appealing convenient features. The majority of startups fail due to poor user interfaces. More customers will be drawn to your startup if it has an easy-to-use user interface. The main elements of any basic floral company app are advanced booking, multi-currency payment models, and order tracking.
Statistics and information about on-demand flower delivery apps for entrepreneurs
The statistics listed below will undoubtedly aid you in your flower delivery startup decision-making process.
According to studies, the USA's retail industry for flowers contributes $18 billion, with a CAGR of 6% expected from 2017 to 2023. Flower gifting has become a popular custom among individuals due to increased demand in the floral sector.
Some of the most popular flower applications, like UrbanStems, Farmgirl Flowers, and Bouqs, are seeking significant cash to expand their online flower delivery services. Bouqs' venture funding is valued at $43.1 million, while UrbanStems' is valued at $27.2 million in the United States alone. With increased funding, these app service providers aggressively invest in logistics and provide customers with same-day fresh flower delivery.
How Do You Create A Successful Flower Delivery App For Your Startup Company?
Bring flowers to the door
Your primary goal in the flower delivery business is to deliver fresh flowers to your customers on time. You may be familiar with a courier delivery app like Uber for flowers; it can significantly simplify the delivery process.
GPS tracking is simple
You can manage your deliveries and track their whereabouts with a flower-delivery smartphone app. You may receive complaints about broken petals or bouquets breaking during transit. On the other hand, a mobile app for your online flower delivery firm allows you to cover up the flaws rapidly. Issues such as misdirection or miscommunication have been overcome with regular tracking to examine the photo of flowers from the pickup site. The integration of the mobile app with the maps has made it possible.
Economy of collaboration
You can hire a third-party company or individuals across the country through a collaborative economy. In this manner, a person from another part of the country makes a delivery for you in his location, and you must pay him based on the number of deliveries. Individuals can work flexibly, and both can share their hard-earned income.
Collaborate with gifting firms to increase the visibility of your brand
As we all know, smartphone apps have made things more accessible to customers. You must build your brand identification and market your brand online. Customers today have easier internet and social media access than traditional marketing platforms. It would help to expand your business into similar areas through linked partnerships to increase your brand's visibility in an ever-growing industry.
How will a demand flower delivery app benefit your company?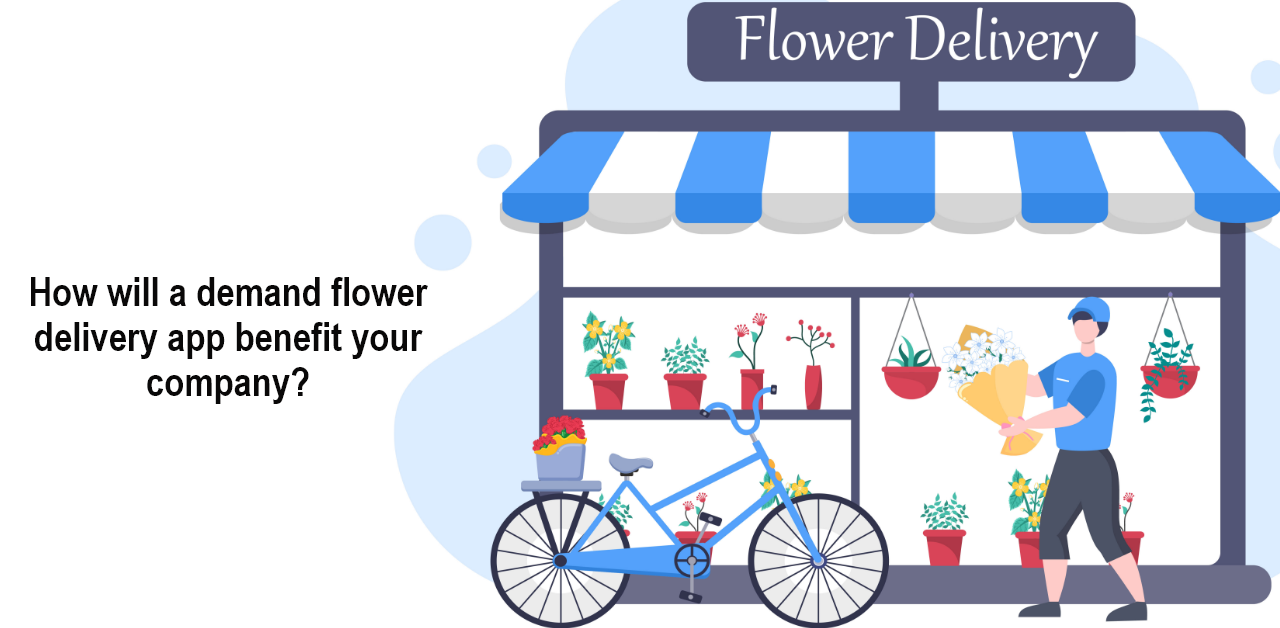 E-commerce is an important component of growing your flower business. The floral industry sees a bright future in digital commerce. More customers are now ordering flowers based on their tastes and preferences.
Online businesses must reinvent themselves to meet customers' requirements to remain successful. Listed below are some of the advantages of an online flower business:
Great for expanding your business.
By using sound marketing strategies, you may take advantage of growing online shopping trends to increase your online sales and build customer loyalty.
Display your bouquets, exotic plants, and flowers in various categories, including gifts, bridal bouquets, party flowers, one-time extras, etc. It enables your clients to investigate multiple options, boosting sales and return on investment (ROI).
Florists can reach a larger audience of clients thanks to their online presence. By combining an online ordering system with effective marketing strategies, owners may grow their online clientele while standing out as an innovative business.
It helps you create a robust client database and client preferences.
The developers of on-demand flower delivery applications get access to a sizable and important customer database and their preferences, thanks to the registration and profile management tools. It can help in understanding current trends and customer preferences and help you make new decisions about your products and services.
Flower delivery applications are widely classified into two business models:
Dedicated to a particular brand
This concept has designed a dedicated app for a particular flower company brand to help them expand their business. It encompasses all operations, from receiving to delivering orders under its brand name. This platform sells its brand name and makes money from its marketplace.
Model of Aggregator
Under this model, the app owner does not own any services. It allows you to group all of the florists on one page. In this case, the consumer can review all the flower and plant service providers and choose the one that best fits their needs. When a customer uses the services of one of the listed florists, the florists receive a commission.
Steps for creating an on-demand flower delivery app:
When developing an on-demand flower delivery app for your business, you should consider the following easy yet efficient procedures for smoother flower delivery service operations:
Planning and investigation
The most crucial stage of app development is planning, which specifies the core features of your app. A well-managed plan enables you to determine the app's goals, produce a practical competitive analysis, and develop marketing methods to include in your app.
Investigate your strategy to understand better your app's concept, target audience, technological feasibility, and features of similar apps.
Market trends and competitor analysis
Understanding your competitors' marketing strategies is the most crucial aspect of your app development process. It will assist you in understanding the strengths and shortcomings of each rival and identifying them as a point of comparison with your organization. Your analysis should also incorporate recent market trends to enhance client involvement and interest in your flower delivery software.
Recognize your intended audience
Filter your intended audience using extensive research and data to infer better marketing plans and methods. Your target audience should be segmented based on their choices, interests, cultural values, age groups, etc.
UI and UX Design
The user interface should be more user-friendly and straightforward. The UI/UX defines the fit ratio of your flower delivery app. Design your app from the user's point of view and test it from start to finish. Your clients should constantly find it convenient and straightforward to use.
List your must-have characteristics
Please list the features that must be included in your on-demand flower delivery software and rank them based on their functionality. Arrange all the features and decide whether or not to integrate them into your app at any cost. It will assist in developing your MVP for your firm.
Conclusion
As AppsRhino is a professional in flower delivery app development, our team has compiled a list of characteristics that should be included in any floral app without fail.
Please get in touch with us if you require specific assistance with Hybrid Mobile App Development.
We can assist you in creating scalable, effective, and interactive flower delivery software for your company!