Introduction
Currently, PHP is one of the world's most popular programming languages, and the demand for PHP developers is rising. Numerous web experts still prefer this programming language because of its high usage on popular open-source platforms (Yahoo, Facebook, etc.) and simplicity.
Do you feel clueless about this whole surge of PHP's demand and why people prefer it? If yes, you no longer need to think hard. Here we will tell you why a PHP developer has become so significant for businesses. Moreover, knowing their importance will also make you realize why you should not delay hiring such developers anymore.
Also, we have a surprising fact for you! 8 out of every ten websites you stumble across on the internet use PHP in some way. Is it not interesting?
So, what are you waiting for? Read the blog to know why a PHP developer is significant for your business.
What are the roles and responsibilities of PHP Developers?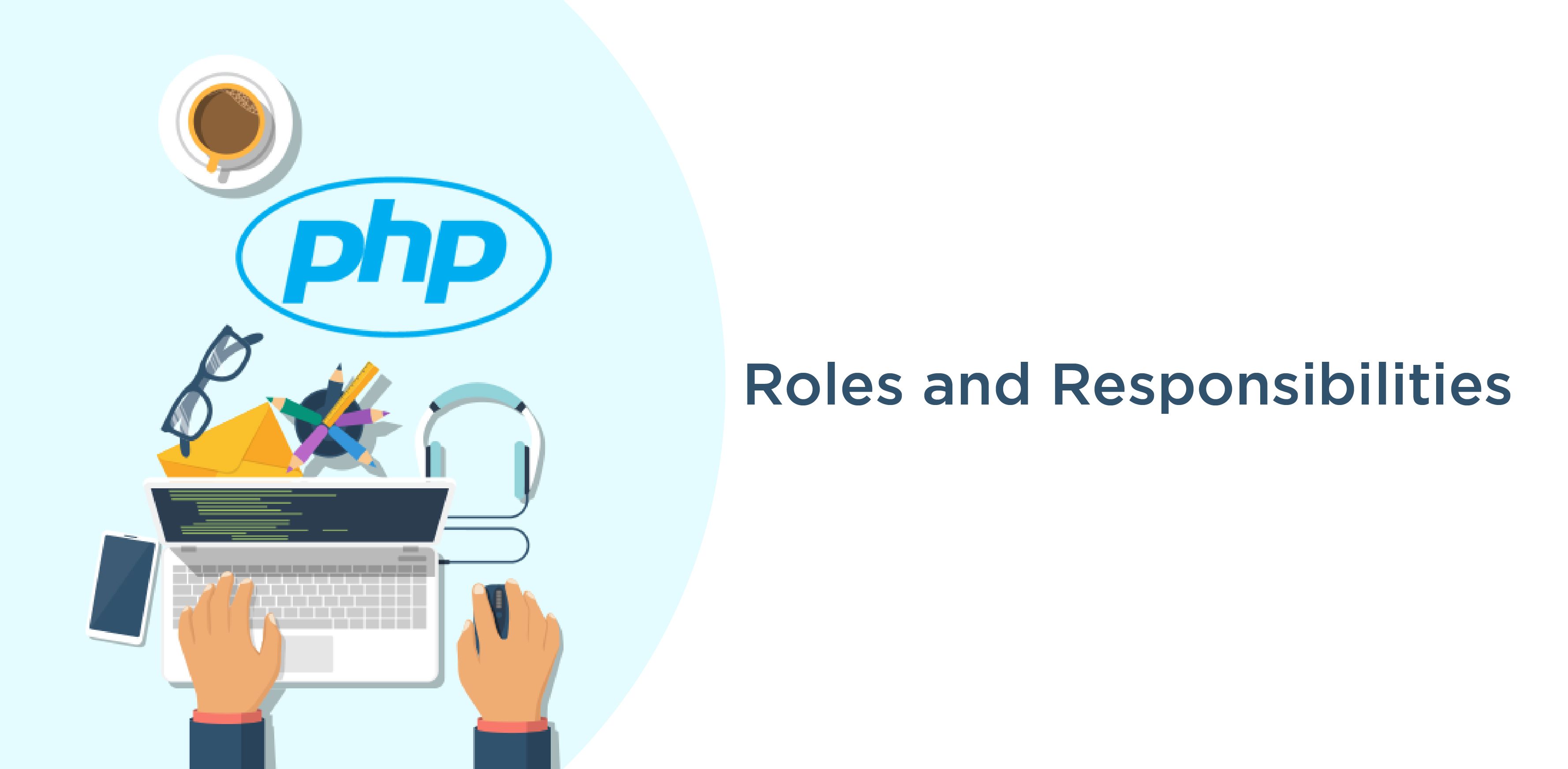 These developers are responsible for a number of web development tasks, such as writing codes, managing back-end services, fixing code, and building responsive applications.
Besides these duties, PHP developers also do the following things:
PHP developers must develop and deploy programs, websites, and apps within specified deadlines.

They have the task of scaling existing apps and adding new features.

PHP developers are on the onus of managing compatibility issues of several browsers, software program versions, or browsers.

PHP developers also address problems arising in websites or apps after numerous tests executed on various devices and browsers.

They troubleshoot for security issues or other problems related to source code.

They are responsible for selecting the most appropriate programming languages and design tools for app development.

They also devise plans to keep their websites updated.

A PHP developer must work with a development or project team to develop a software solution.

A PHP developer should also suggest changes that can improve a website's performance.

They also need to work on web portal development, CMS portal development, API, and eCommerce development.
Why should businesses care about PHP Developers in 2022?
Here we will tell you why you as a business should care about them in 2022.
1. Exceptional technical skills and expertise
Suppose you want to develop a new app or intend to update your existing software. In that case, you just need to hire PHP developers because their role revolves around analyzing the code of existing websites or solutions.
These tasks require developers with ample expertise and PHP developers are known to possess them. As a result, it becomes necessary to look for them.
2. Hire PHP developers for better turnaround times
PHP developers guarantee the best quality of development in the shortest duration. All this is possible because of their ample resources and solutions.
Moreover, these developers also develop customized solutions and implement the latest technologies to manage project development with more creativity.
3. PHP web developers are affordable to hire
There is good news if you are worried about PHP developers' salaries. PHP developers have reasonable prices and come with some development cost reductions.
Companies and startups with limited budgets benefit from hiring PHP developers, as these developers save around 75 percent of overall web development expenditure.
Thus, hiring PHP developers means making your projects more affordable.
4. Access to better, business-oriented strategies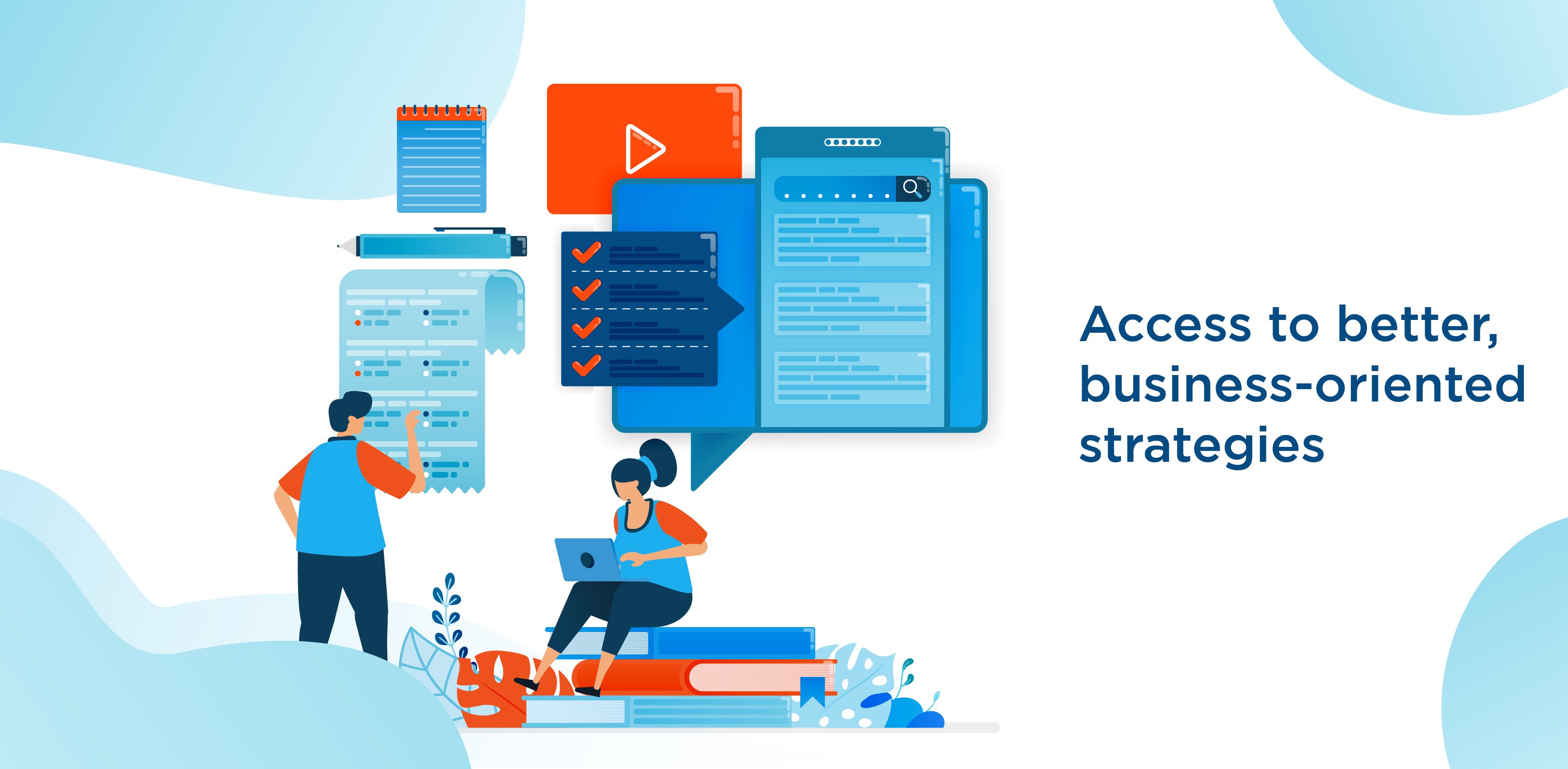 PHP developers are known for offering innovation that very few others can match as they apply creative, passionate, and innovative strategies to do the best practices in order to live up to their client's satisfaction.
Thus, hiring PHP developers means that your web development needs will be met as these developers follow the business-oriented path to execute each stage of the project given to them.
Furthermore, since PHP developers can come up with better and different from the norm solutions, you are bound to attract customers/a larger audience with your end product.
5. Employing PHP's versatility to your advantage
PHP's open-source character makes it every developer's favorite globally, as you can install it in no time and without spending a single penny. And once you get a PHP developer, you can expect them to quickly start their projects regardless of your organization's browser and device.
PHP's popularity stems from the fact that it is usable on Windows, UNIX, Mac OS, and Linux and can support major web browsers and servers.
Thus, it is highly likely that you will hire a PHP developer who can easily deploy PHP on various systems and platforms at minimal costs, saving you money again!
6. Access to several solutions from PHP communities
Like any developer, a PHP developer also faces difficulties while coding. However, that is not a problem, as they receive advanced support from several online communities of experienced PHP developers.
These adept PHP developers from different parts of the world share their ideas and feedback to lend a helping hand to their fellow developers.
Thus, your hired PHP developers will always have aid at their disposal for any module, snippet, query, etc.
7. PHP Developers and distance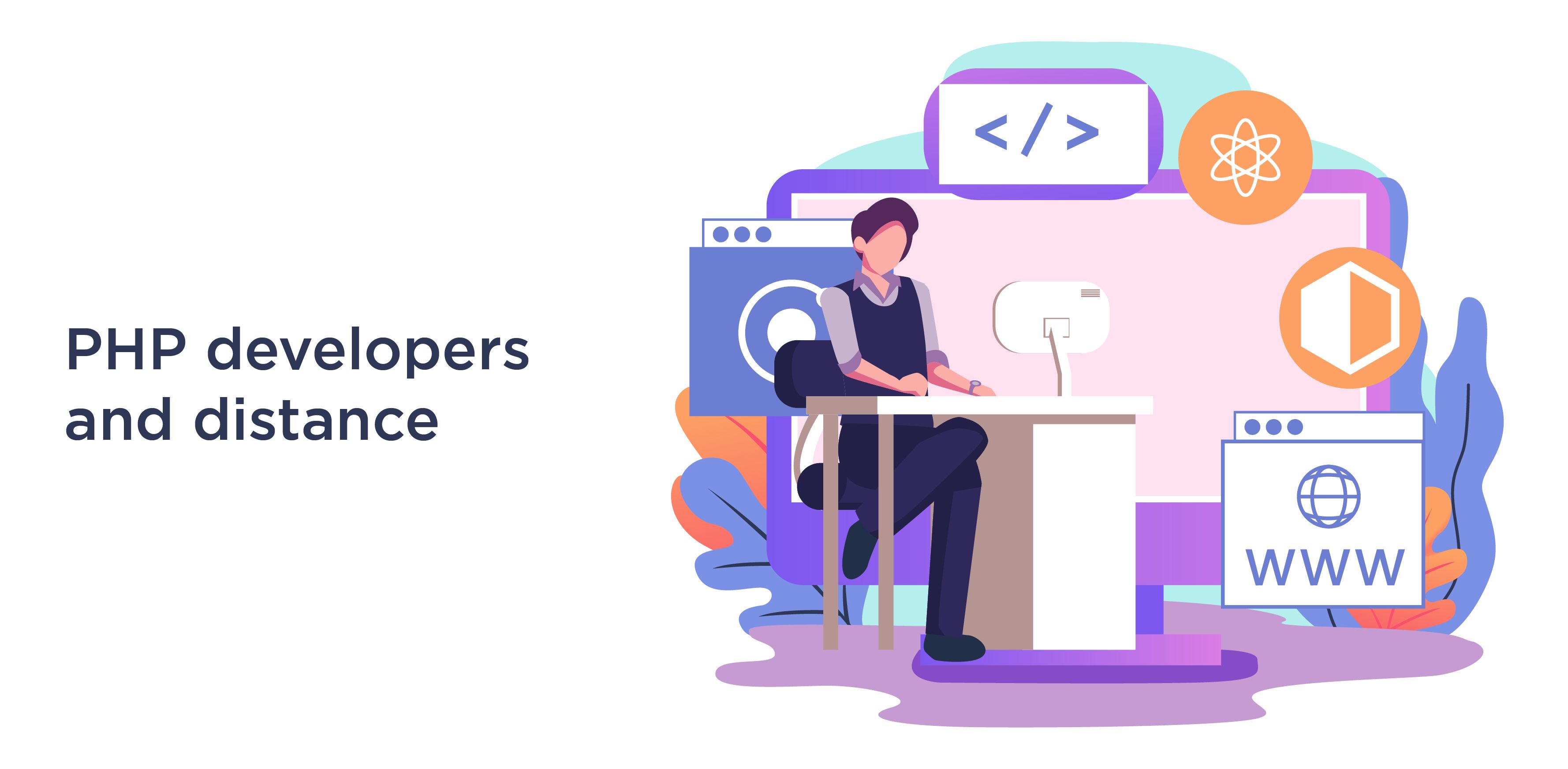 Since technology has advanced so much, remotely working with PHP developers has become possible. And now, you can hire talented PHP developers without letting the distance between you two become a barrier.
8. Encompasses a wide spectrum of your development needs
PHP developers possess extensive knowledge that lets them work on almost every development requirement of yours. These developers can build highly functional, bespoke solutions compatible with any platform.
Thus, when you hire PHP developers, you can easily create the following to speed up the development process:
Frameworks

Web template systems

Databases

Third-party solutions

Content Management systems
In a nutshell, a PHP developer can do everything you desire regarding your app development, from building complex large-scale applications to HTML pages that can access servers.
9. Hire a PHP developer for their adaptability
Another reason for hiring a PHP developer is the degree of adaptability they bring with them. This reasoning capability of a PHP developer lets them swiftly adapt to changes, handle out-of-the-blue development changes, or add implement extra features.
In addition to their reasoning capability, their comprehension of a project's technical specifications, target audience, and end-user expectations and needs permit these developers to create products that impress clients.
Thus, you should not miss out on their adaptability skill as it lets them deliver better outcomes.
10. Maintaining the standard development quality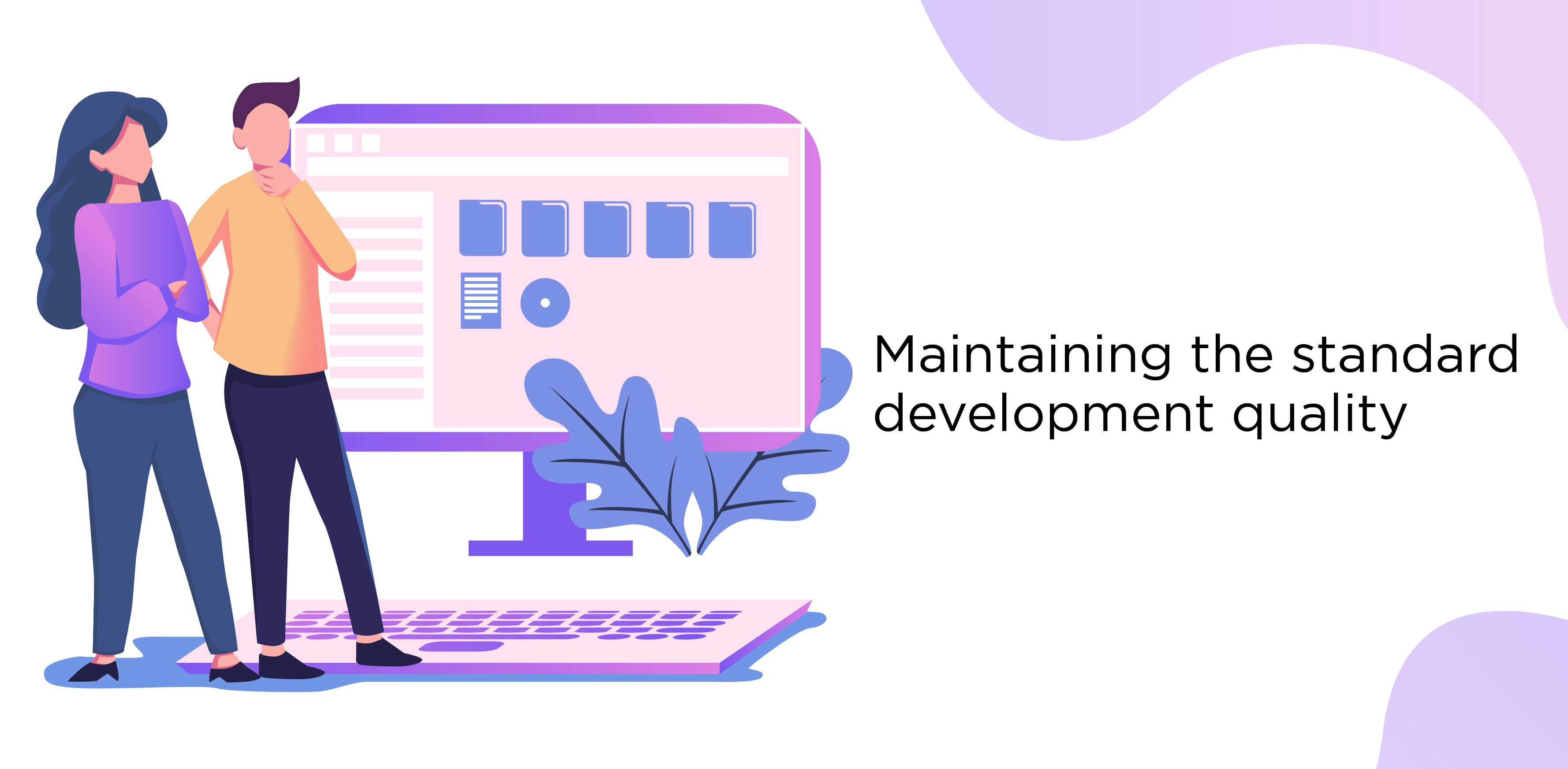 Hiring a PHP developer becomes inevitable when your development process requires PHP coding in some form. Since software development entails cross-functional teams, your PHP code must be bug-free.
In case you end up with a weak piece of PHP code, your complete development cycle will go wrong.
Thus, you must hire a PHP developer so that you can avoid such disasters.
Conclusion
What do you think about a PHP developer? Are you in the mood to hire them for your next big venture? We know you know the answer to these questions. But do you know where you will find excellent PHP developers?
Do not worry! We will tell you the answer to it.
AppsRhino.
AppsRhino has talented PHP web developers with whom you will love to work. Besides their friendly nature, they are dedicated to their job and always live up to our client's expectations.
Also, AppsRhino signs a non-disclosure agreement with all developers and maintains high security to guarantee IP protection.
Our developers have tremendous communication skills, making demonstrating their hard and soft skills easier.
What are you waiting for? Contact AppsRhino today to get started!