Introduction

Companies are now aware of how mobile apps could increase their customer base and enable them to contact more people in the digital era. The eCommerce sector has been substantially aided by the fact that almost everyone has a smartphone and access to a wide variety of applications.
Android OS is now involved in a sizable chunk of the app development industry. Over 2.5 billion users are currently using it, which is only rising steadily. It is a crucial platform for enterprises because of its alluring advantages, which include broad customer reach, frictionless customization, speedier deployment, improved scalability, and many more.
There are several factors to consider when giving your company a digital boost in the mobile world.
In this blog, we'll look at Android app development's benefits and advise you on staying competitive and relevant in the contemporary environment.
Why choose Android?

As discussed above, the global mobile environment has become increasingly crowded with a variety of clever applications and cutting-edge technologies that are making their presence felt in different ways. One of the most popular mobile operating systems, Android, is utilized to run hundreds of devices worldwide.
Android is a free and flexible platform, and because of this popularity among users and developers alike, app usage has increased significantly. To give users and programmers new features, Android is constantly pushing the boundaries of both software and hardware.
Businesses must launch highly effective, multi-channel corporate applications that use Android for their clients and staff if they want to thrive in this competitive market situation.
Android is reportedly the best operating system for startups and companies. Here are a few reasons for developing an Android app:
Systems and tools are easily accessible to

Android developers

.

Hardware and finished goods are comparatively more affordable.

App development is quick and simple because of the availability of the simple working model.
Time metrics and app creation price are now emerging as major components of this platform, which has experienced exponential growth over the last five years due to the flexibility of applications.
However, the future of applications goes beyond just software. Smart TVs and wearable technology herald the start of a new era in technology.
Advantages of Creating Android Apps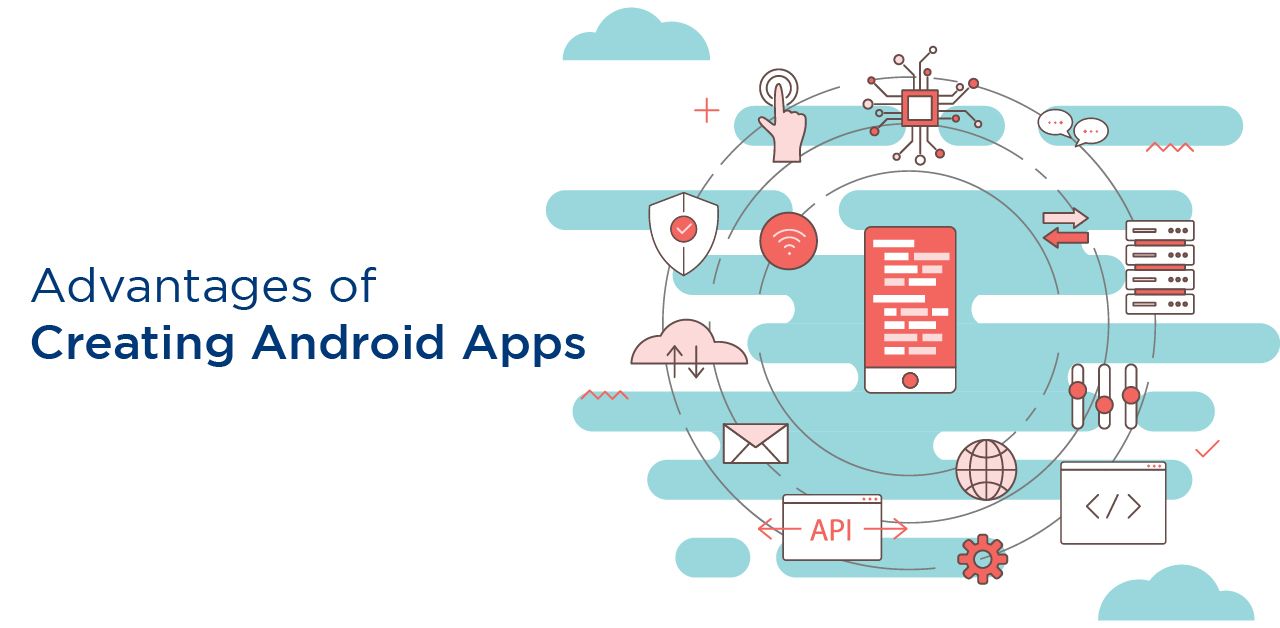 Every businessperson must compete to get more potential customers' attention since the primary goal of every business is to generate revenue. Additionally, the development of the Android platform has made it possible for company owners to create apps at a low price.
Android mobile applications have impacted most sectors due to the digital revolution. Although iOS is a popular platform, there are many reasons why android development is by far the best and the best platform for businesses.
Here are some of those reasons.
Low cost and good return on investment
One of the key advantages of creating Android apps is the Android SDK's simple accessibility. The development teams can create interactive apps by utilizing the material design provided by these SDKs.
However, to distribute applications, the developers/development teams must pay a one-time registration cost. People may then develop and test the product on their smartphones using any computer device, which requires little investment and increases user involvement.
The end users gain from an engaging app, and the business has a greater return on investment. As a result, the shorter time to market is one of Android development's most significant benefits (TTM).
Targeting Multiple Platforms
Using Java as the programming language makes it easy to convert applications to numerous operating systems, such as Symbian and Ubuntu. As a result, businesses may create Android apps for a range of platforms. It is simply one of many variables that play a role in why companies choose Android development.
It explains the foundations of porting iOS apps to Android. Additionally, based on the preferences of various target markets, it helps firms make the most of their time and resources.
Google has endorsed Kotlin as an alternative to Java for Android development. Kotlin Multiplatform can be used to run iOS and Android applications. Industry heavyweights like Pinterest, Uber, Atlassian, Pivotal, and Evernote also employ Kotlin for their Android applications.
Incorporating social media
Popular social network working sites and Android apps can easily be integrated. For instance, Android benefits from being a member of Gmail, the most popular email service in the world.
You can sign in straight to the majority of Android apps using your Instagram, Google, or Twitter account through Android while iOS takes a painstakingly high amount of time for initial sign-in.
Flexibility and scalability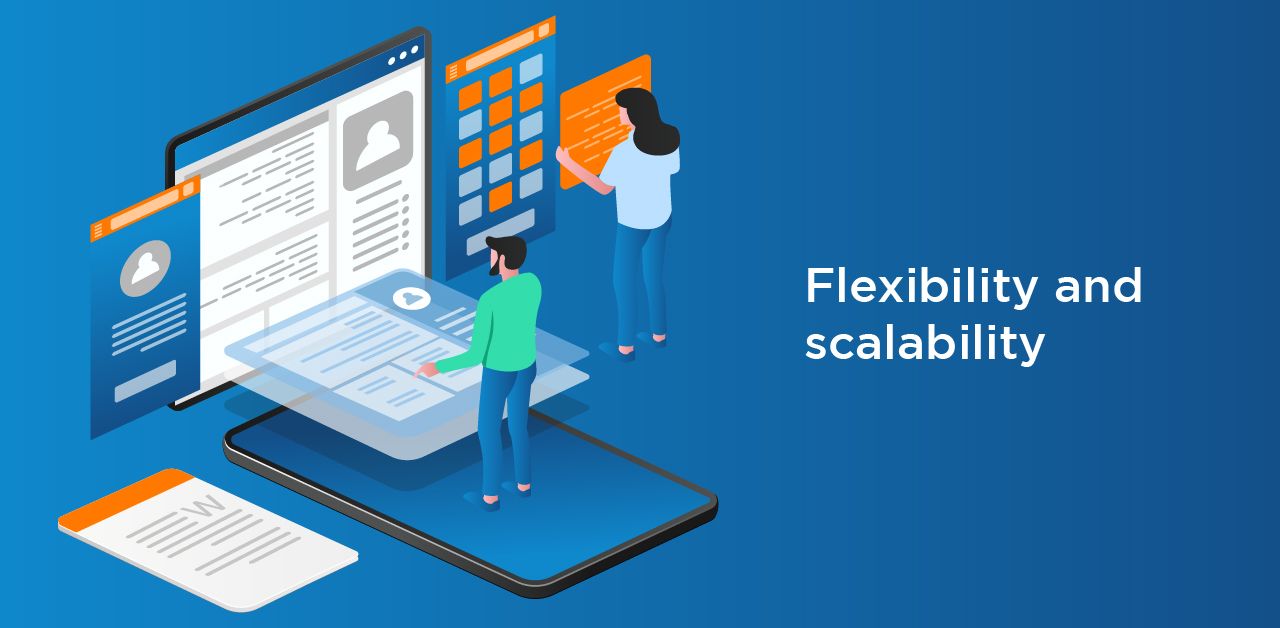 The launch of Android Studio has led to a boost in the OS's versatility. It works with all Android gadgets, including tablets, smartphones, wearables, and TVs. It makes it possible for modern advancements like IoT, AR, and VR to be used with Android apps.
Thus, it is still another crucial benefit of android apps. Furthermore, the flexibility of the Android app platform enables development teams to produce dynamic mobile applications that, once downloaded and installed on a device, serve several roles.
Enhanced Security
Android now has a tonne of additional integrated and supplemental security features. Malware and virus prevention will benefit from it. The development of Android applications has several remarkable benefits, like security and dependability.
Customization
Most customization options are accessible to development teams using the open-source Android platform. It clarifies why Android apps are a well-liked choice. The OS also enables the development of flexible Android apps that are simple to combine with multimedia elements and data management capabilities of your existing company processes. Businesses can benefit by adjusting to the changing company needs.
Conclusion
The Android or iOS platforms should be utilized to design a mobile solution, depending on the needs of the business and the available resources. An Android app development company can provide the right support for connecting with clients and providing them with the required features & services. They can help you benefit from the operating system's hegemony in the global marketplace.
The Android platform also provides a prosperous future for businesses, device manufacturers, and even wireless service providers. Android development has expanded tremendously in recent years.
Considering the project timeframe and budget before starting app development is crucial. Along with that, important factors to consider include setting a revenue goal, identifying the target market (based on geographic and demographic traits), desired app features, a range of devices (including phones and tablets), allocating money for app maintenance, publishing, and considering restrictions. If you're still confused about where to start, we can assist. Check out the AppsRhino website for an assorted collection of web designs with the best app developers at your service to help build the app you desire!