Introduction
The pandemic has altered the way humans used to live. Going out and buying groceries after hours of scrutiny is no longer prevalent as people now prefer ordering food and groceries from the comfort of their house. Yes, they are no longer stepping out of the house and waiting in long queues. However, the only predicament people face is which grocery delivery app to embrace. Apps like BigBasket, BlinkIt, and Zepto are popular, and each works differently. Since these work differently, different sections of people use them according to their needs and convenience.
If you are someone who wants to have their groceries at their doorsteps right away or often places orders last minute, Zepto is your go-to app. Zepto is a Mumbai-based food delivery service that provides people with their orders in under 10 minutes with the help of dark stores and the PPB approach.
If you want to have your hands on more than 2500 products and quick delivery, read the blog to know how Zepto works and decide based on the correct information.
What is Zepto delivery?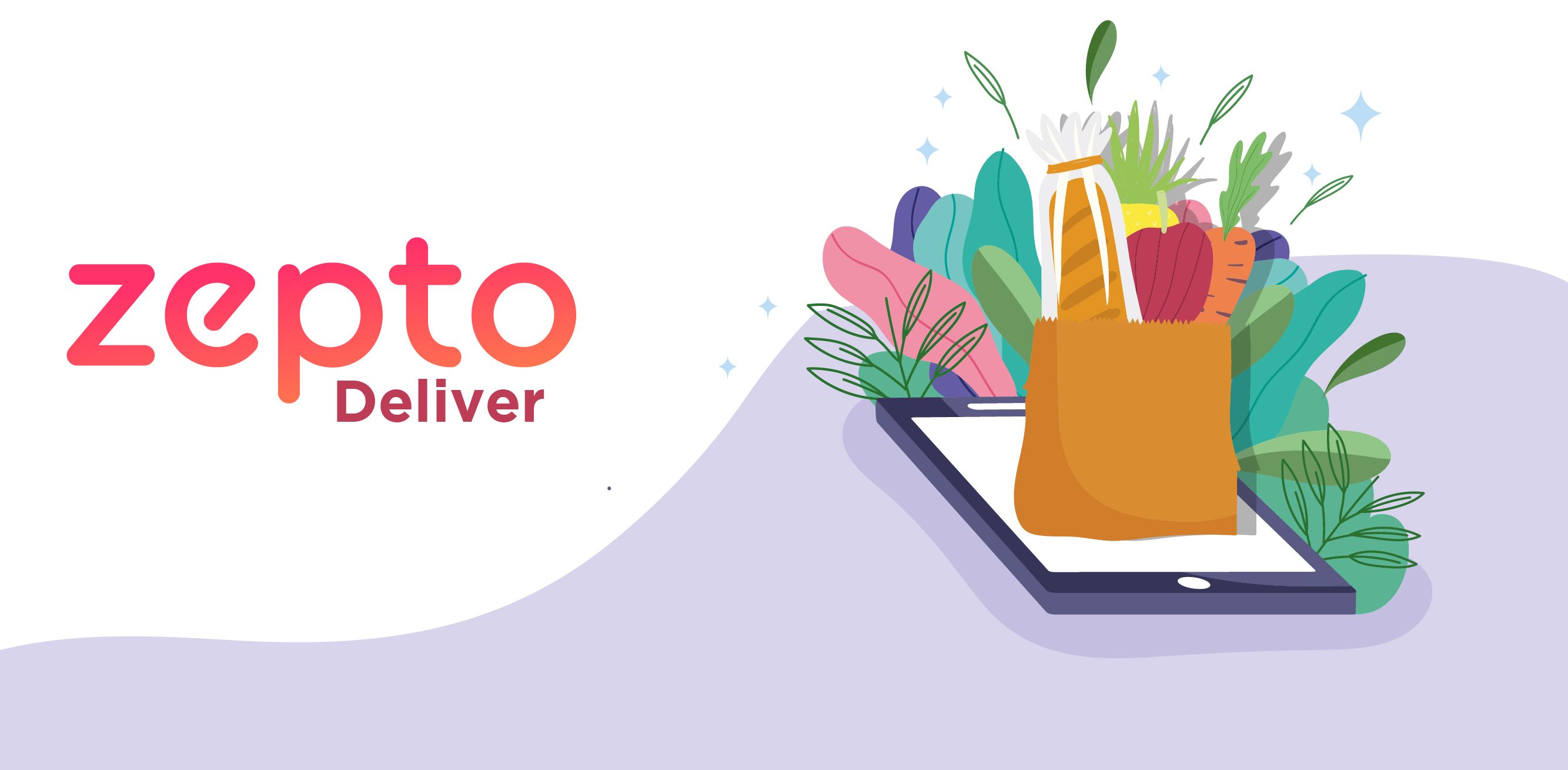 Youngsters and busy people probably know about many on-demand delivery services. And chances are that if you ask them what Zepto is, they will tell you exactly what it does. Those who are unaware of what Zepto is, we will tell you about it briefly below: Zepto is a Mumbai startup that promises to deliver groceries to people in under 10 minutes. This delivery service is the brainchild of Kaivalya and Aadit Palicha. This successful delivery service has worked with over eighty-six dark store owners in around thirteen different areas and has generated over one million deliveries. The secret of the Zepto app is the network of cloud shops or micro-warehouses, and these help Zepto deliver orders within 10 minutes. According to several reports, rapid commerce is the next thing the supermarket delivery sector hopes to capitalize on. Also, startups such as Zepto delivery in India and Fridge No More in New York City are a few of the fastest-growing businesses in the faster-delivery industry.
How does Zepto Deliver in 10 minutes?
Let us see how Zepto manages to deliver orders in under ten minutes. Today's era has seen numerous grocery delivery services incorporating dark shops into their working model. Since these mini-warehouses possess the capacity to serve all clients within the range of a three-kilometer radius, one can not do away with them. And Zepto delivery is no exception to this trend. Besides employing dark storefronts, Zepto also uses a one-of-a-kind product, Locus. This fantastic solution tracks clients' geostatistical data, traffic dynamics, and how much time will be required for the last mile delivery. In turn, the received data helps Zepto decide whether to build a new dark store in an area or not. Let us talk a bit about Locus now. It is an Artificial Intelligence app that uses the Google Application Programming Interface, with the help of which it shows all relevant data on the Zepto App's dashboard. Thus, technology and the efficiency of delivery agents are significant in Zepto's success. Another thing contributing to Zepto's successful delivery in under 10 minutes is the PPB formula. This formula is responsible for the success of the dark store model by which Zepto swears.
Picking
All of the Zepto stores are quick in completing this process. Every dark store employee is endowed with a tablet; whenever someone places an order, it goes to a central hub. From this central hub, the order goes to the dark store, where the employees see the order on their tablets. The tablet also tells which item is present on which shelf.
Packing
This step corresponds to employees collecting the concerned items and swiftly packing them.
Bagging
The last step involves agents exiting the warehouse as soon as they receive the order. Zepto receives a sixty-second advance time at all three stages: choosing, packaging, and bagging.
How does Zepto acquire customers?
Zepto acquires and tries to retain people with its operation style. Suppose a person uses Zepto delivery for the first time. In that case, the Zepto app promises a delivery period of seven to ten minutes based on the person's location. Another enticement that users get is the deduction of 25 to 30 percent or even up to fifty percent accompanied by free delivery. Zepto delivery does cash-burn once or twice to attain and retain customers. In contrast, its competitors indulge in cash burn often by offering heavy discounts to achieving purchasers. The last thing distinguishing Zepto from its contemporaries is that they give salaries to the delivery agents instead of earnings per order.
Who are the users of Zepto?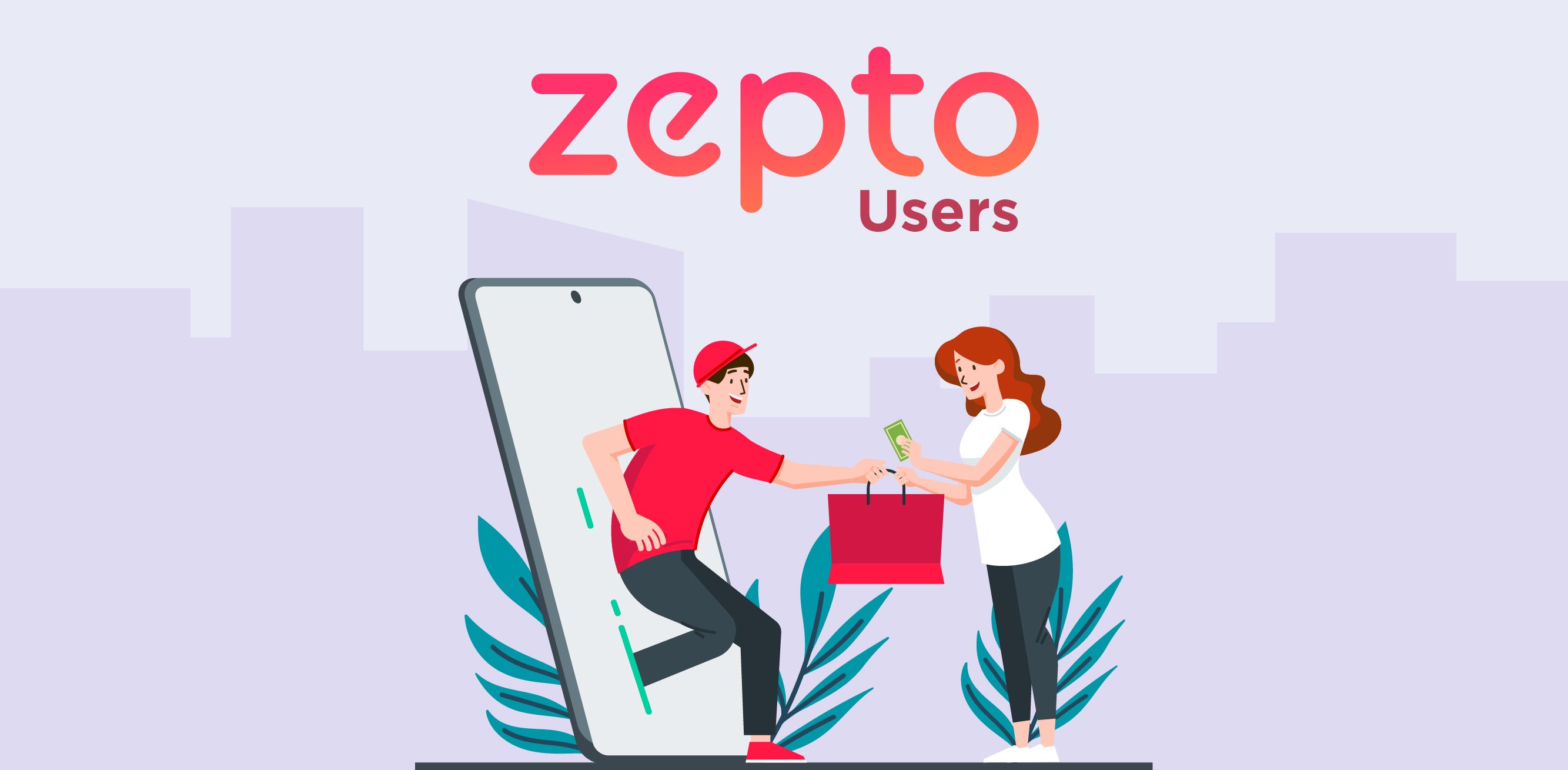 Data suggests that people between twenty-five and thirty-five are the most active users of 10-minute delivery apps such as Zepto. The second most prominent section of people who use apps such as Zepto is 18- to 25-year-olds.
What is Zepto's Business Model?
This section of the blog discusses the business model of Zepto. Before we begin the discussion, one word that we will often use is Dark storefronts. These dark stores play a pivotal role in Zepto's 10-minute-delivery scheme. Dark storefronts were the only entity that helped numerous retail enterprises survive the pandemic. These are distribution centers that are unavailable to the masses. These small warehouses manage orders accurately and swiftly while furnishing customers with tools and alternatives such as in-store pickup, online buying, or same-day delivery. According to Zepto's founders, this secret concept of dark storefronts is how they can select, pack, and ship orders in under sixty seconds. However, the last mile is similar to any other delivery scheme available today. One designed dark stores to handle quick deliveries, thus, implicating that these stores are not meant to manage high sales volumes. However, Zepto did not accept this flaw of the dark store model and went ahead with displaying thousands of items, including milk, vegetables, household supplies, meat, and many more things, at the best prices. Last but not least, Zepto's AI-powered tools guarantee a seamless transition from picking, packing, and delivering. Zepto leverages location intelligence and geographic data such as population, topography, traffic dynamics, road patterns, weather, last-mile supply availability, real estate values, etc., to optimize its network.
What is Zepto's marketing?
Indeed, of all the companies based in India, Zepto's marketing is the best to exist so far. Also, this marketing has contributed immensely to Zepto's growth in such a short period. L&K Saatchi and Saatchi were the brains behind three of Zepto's recent advertisements for its services and product promotions. Besides these advertisements, Zepto has launched a few campaigns involving renowned singers such as Usha Uthup, Shankar Mahadevan, and Kailash to promote the delivery service during IPL 2022.
What are the challenges ahead of Zepto?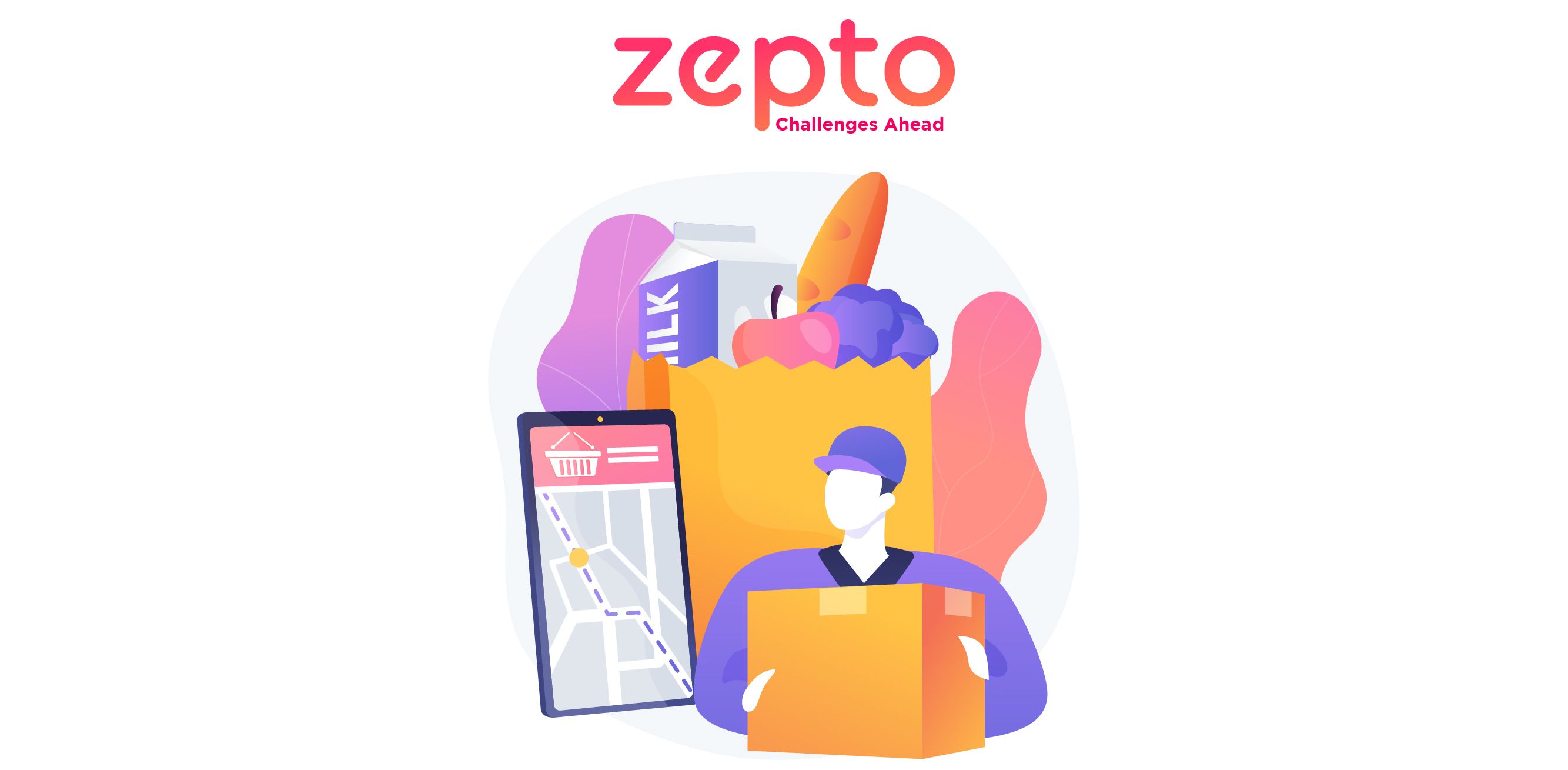 Here we list the challenges that are ahead of Zepto.
1. It is pretty challenging for Zepto to acquire new customers and retain the acquired ones. The reason for this difficulty is the presence of numerous such organizations with significant retainers.
2. Zepto is famous for its quick deliveries, which can be expensive if no delivery fees are solicited. Thus, simultaneously keeping low prices and providing high speed has proven to be daunting. It demands a lot of cash flow and funding for Zepto.
3. The third challenge for Zepto is its daily earnings which are less than its competitors such as Blinkit, Big Basket, and Swiggy. Moreover, these rivals have additional cash and receive more investment.
Conclusion
If we think about the future for the Zepto app, one thing that is the need for this service is dark stores. And Zepto aims to increase the number of dark stores to increase the influx of orders. Another thing that Zepto delivery intends to do is commence soliciting convenience fees once it successfully retains a large customer base. It will be a folly to say that Zepto will face any hurdles on its way to success. However, the young founders of this service are known to tackle them with grace.
If you want to follow the footsteps of Zepto's founders and desire to replicate their success, getting your app delivered by professionals is a must. And the best mobile and web app development company is appsrhino Contact us right away to start working on your success!