Roses are Red,
Violets are Blue,
QA Engineers Test the App,
for me and you!
Why does an Application, website, or project require a Software Quality Assurance Test? Before creating a full-fledged project, the company indulges in the perfect amount of planning and designing. Next, the Development process takes place, and the project is ready for launch!
Are we missing a step here?
Of course, we are! Testing holds as much necessity as any other procedure involved in project building.
Many companies skip this essential step and face difficulties later. The purpose of QA Engineers is to find mistakes and defects in any program before launch!
There are four types of Quality Assurance Engineers.
QA Analyst

QA Designer

QA Manager

QA Executer
If you are looking for QA Engineers to perform Tests on your upcoming projects, you should know the questions to ask them. It's your responsibility to Hire a QA Tester with the required qualities and allow them to prove themselves and become an asset to the company!
10 Must-Ask Questions when you Hire a QA Tester!
Imagine you are a recruiter. You have the responsibility to hire QA Engineers for your company. You are looking for perfect candidates who want to invest time in building your company's project.
The Quality Assurance Engineers you hire should be dedicated and extraordinary at their jobs.
How will you ensure to find such candidates from the lot? We have a way for you! You should screen candidates per resumes and examine skills through time-limited assignments.
If the QA Tester passes the above rounds, allow them to showcase their knowledge, ability, and communication via an in-person interview.
Here is a list of the Ten Must-Ask Questions before hiring a QA Tester!
Why are you in the Software Quality Assurance field?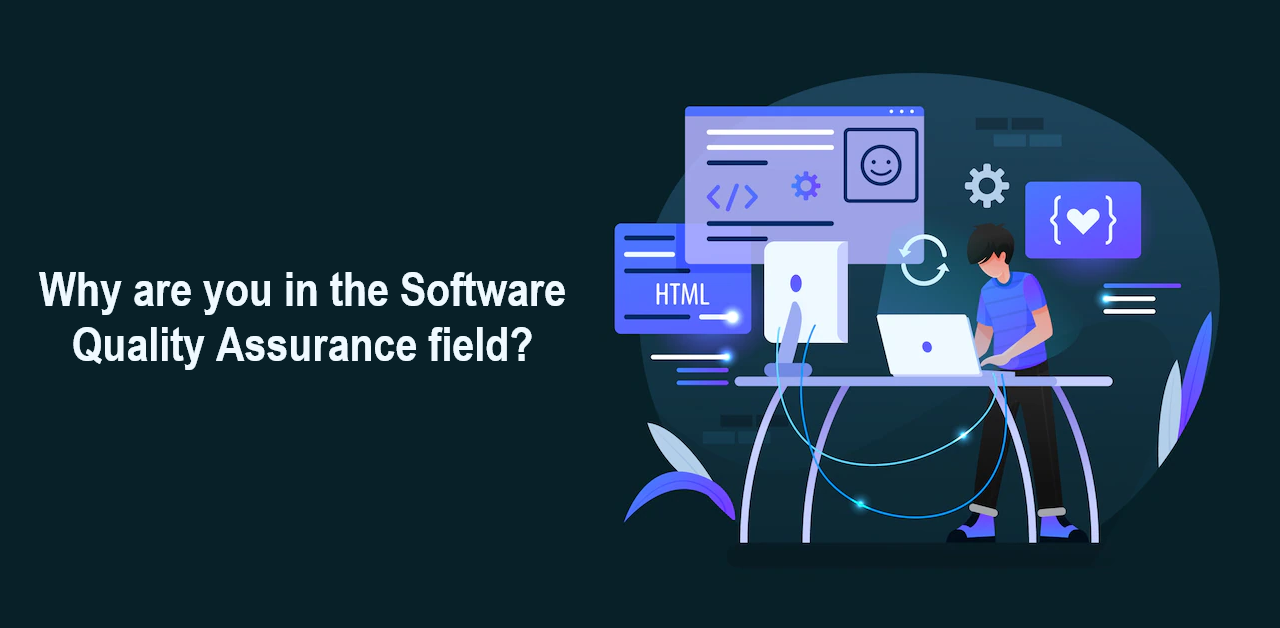 Before you Hire a QA Tester, you should ask them how they entered the Software Quality Assurance field. You can enquire how candidates developed their interest as a QA Engineer.
Moreover, you can assess their interest in QA Testing per their verbal answer and kinesis. You may find QA Engineers who seem visibly excited about describing their journey and others that may want it for the job's sake.
You'll be able to evaluate one's interest, abilities, confidence, and satisfaction with this Software Quality Assurance role for your company and make better decisions.
Additionally, you may ask follow-up questions like their past, dreams, and future wishlist working as a part of your company and performing Software Quality Assurance Tests for your project!
List the Programming languages you know.
Do you know the importance of having Programming Language knowledge for QA Engineers? Although a Quality Assurance Engineer doesn't have to perform programming operations for the project, they should understand multiple languages.
After you Hire a QA Tester, they will test codes and find errors, if any. Moreover, QA Engineers have to deal with Software Developers daily.
Therefore, every QA Engineer should be familiar with the required programming languages.
You may ask your Software Quality Assurance Engineer about the languages they understand and have worked with in the past.
Candidates should know HTML, CSS, JavaScript, and ReactJS for Front-end Development.

QA Engineers should understand Python, Java, Node js, C++, C#, Kotlin, or any other language per need.
You can ask questions based on Programming Language basics to know the candidate's skills and abilities.
Moreover, ask them about their interest in learning to code if necessary for future projects.
Do you understand Automation Testing?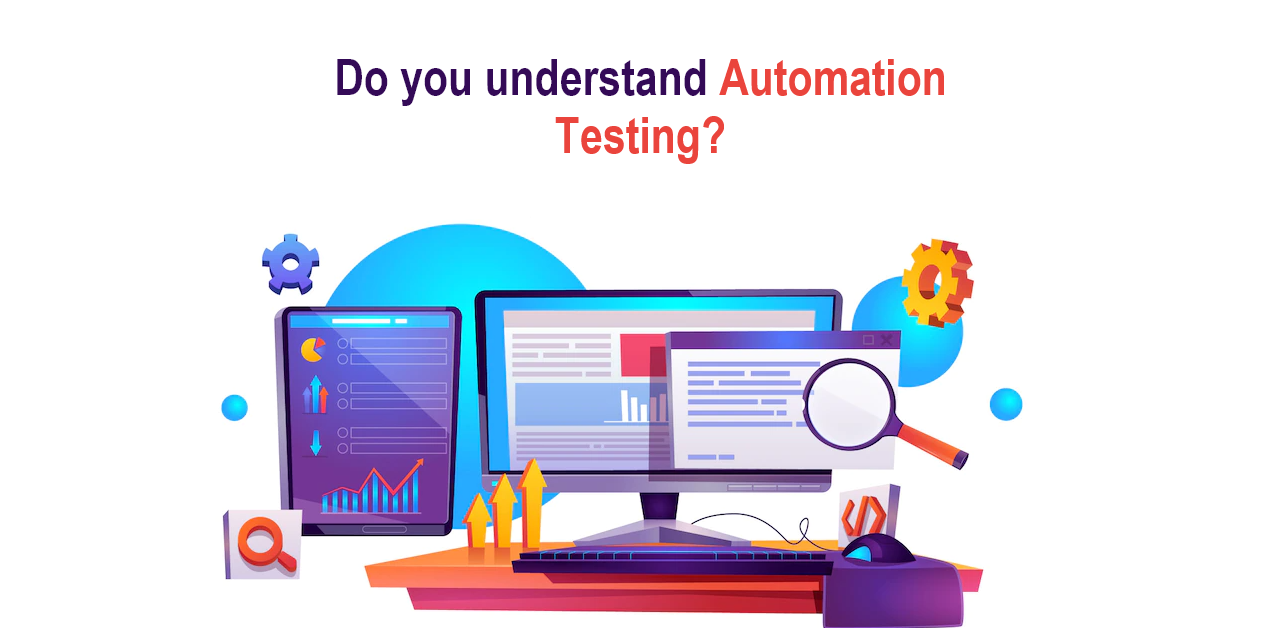 You can Hire QA Testers who validate the working and requirement-meeting Quality of Applications, websites, and other projects via Testing Automation.
QA Engineers create scripting techniques using essential tools to perform Software Quality Assurance Testing.
There are numerous advantages of Automation Testing over Manual Testing. Although QA Engineers may find Automation Testing intricate to learn, it makes Software Quality Assurance Testing better!
Here is a list of Automation Testing advantages.
Least Manual Error

Efficiency in Testing

Cost-effective in the long run

Reusable for multiple accounts

Better Feedback System
You shall ask the QA engineer candidates about their knowledge and experience with Automation Testing. You can enquire about specific operations or evaluate assignments to confirm your skillset!
According to you, what challenges do QA Engineers face while testing?
As a QA Engineer, your interview candidates should know what challenges Quality Engineers face while learning and applying Testing logic.
You'll be able to understand the candidate's Testing background and let them express their views about difficulties one can encounter while Testing programs.
Here are some answers you may receive from QA Engineers and candidates.
Efficiency in Automation Testing

Reusable scripts

Re-Testing Application, Website, or program

Problem Solvingper customer feedback

Hardship in dealing with Developers and Programming Engineers
You shall encourage the QA Engineers to fight the daily challenges and reach innovative solutions for everyone's benefit!
Are you familiar with SLDC?
The Software Development Lifecycle (SLDC) involves the following aspects for every Project Development and launch process.
Planning

Designing and expressing user interface

Programming and code-Development

Testing and Deployment

Launch and Maintainance

Feedback and requirements
Every Software Quality Assurance Engineer should understand the segments of SLDC. They should be enthusiastic about learning and taking part in the discussion process.
When you Hire a QA Tester, their work doesn't end with Testing the project after Development. They become a part of the Maintainance and Feedback procedure and ensure the customers find the Application/Website efficient.
What is your experience as a Quality Assurance Engineer?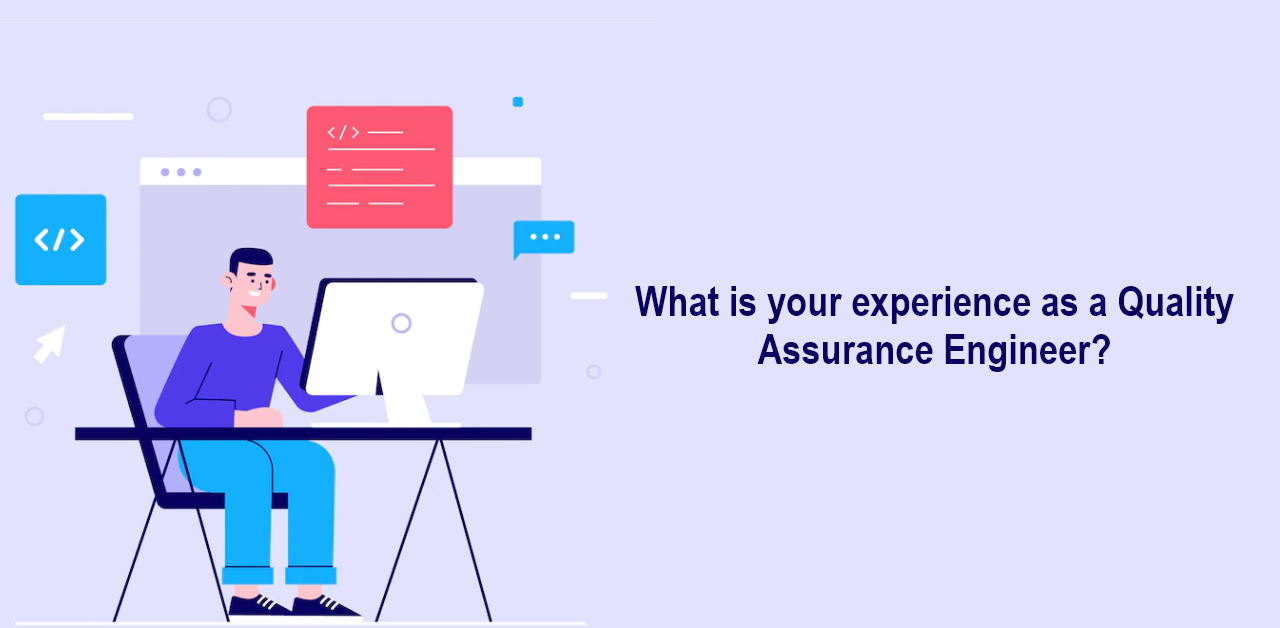 One of the essential questions for every QA Engineer for hire should be about their educational background and experience in the Software Quality Assurance field.
Imagine you are the recruiting head for QA Engineers of your company. You view hundreds of Resumes daily to select the best candidates for screening.
You see candidates with general university degrees and degrees in the Software Quality Assurance Testing domain. Which candidate will you select?
Although you should prioritize skills, educational background is critical in deciding the candidate's future at your company!
Ask QA Engineers about their experience in QA Testing. You can ask about their projects, companies, and experience years.
You should enquire why the QA Engineer left the previous company, if any.
Tell me about your strengths and weaknesses.
Do you want to know how self-aware your candidates are before you Hire a QA Tester? It would be best if you asked them about their strengths and weaknesses. While these questions may seem general, it holds importance from an interview point of view.
Moreover, you'll understand if the QA Engineer can hold up to their end after getting employment at your company.
Every candidate shall explain their strong and weak suits honestly.
You can ask them to describe their characteristics with examples. While recruiting, focus on making the candidates comfortable so they can share their thoughts and actions with you.
Additionally, you can determine if QA Engineers fit your company's environment and can handle their workload and coworkers.
What kind of relationship do you wish to have with your coworkers and seniors?
You are looking for the personality description for every Software Quality Assurance Engineer. When you ask the candidate about their expectations from the company, seniors, and peers, you can know their relationship with prior coworkers.
Moreover, you will know what they want to learn and experience with your company. Most candidates ask for growth, open communication, respect, maximum involvement from seniors, etc.
You can ask about their understanding of your expectations as a QA Engineer from them. You should know their clarity on goals for the company and themselves.
How would you describe your Problem-Solving Skills?
After you receive resumes from multiple candidates, you will select candidates with perfect educational backgrounds, numerous qualifications, and adequate experience.
All these are theoretical knowledge and have minimum contribution in determining the working skills of any candidate.
You can ask the QA Engineers to describe their Problem-Solving Skills. You may provide situations involving critical thinking, creativity, and logical reasoning.
Give candidates numerous options or provide an opportunity to give open-ended answers.
Hence, you'll understand how your QA Engineers will tackle situations why Testing projects for your company and provide excellent solutions to help the company's growth!
What are the numerous Software Assurance Quality Test Management Tools?
QA Engineers who understand and implement Automation Testing know about the Test Management Tools. A Quality Assurance Engineer can plan Testing operations, updates reports, and share them with colleagues for better results.
You should ask candidates about their knowledge of the fundamental Test Management Tools with their use in Project examination before you Hire a QA Tester!
Ask them about TestPad, TestLink, and TextRail to help them start!
Conclusion
When recruiters Hire a QA Tester, they should look for appropriate characteristics in a candidate. You shall note their personality, communication, behavior, and other Soft Skills while they enter the interview room and answer questions.
You shall look for candidates who are willing to learn new skills and are curious about meeting with the team and starting their job.
After hiring, spending adequate time training QA Engineers helps them understand your company's work, rules, and environment.
Recruiting process takes days, sometimes weeks, for some companies. Moreover, you spend time on screening, assignments, interviews, and employee training.
If you want to save time and start the QA Testing process early, so your project is ready for launch, you should opt for Outsourcing!
AppsRhino is the perfect option for you! We have an incredible team of Developers, Designers, and QA Engineers. We assure you to provide the best services and help you at every step of the Project Development Process.
Contact us today to know more!