Many recruiters ask about the Technical Skills one should look for while hiring Android Developers. As a hiring committee member, you want to take the Android Developer cost for the best possible employees and team workers.
But, we have come across a question. Are Hard Skills enough for judging candidates?
Do Developers require additional skills and characteristics for hiring and working in a Team?
We have a solution for you! You should find Android Developers that dedicate themselves to you and your work. You shall spend on the Android Developer hourly rate for a team focused on the App Development procedure.
What are the benefits of having a dedicated Developer's team? Give this blog a read to learn about the benefits of having a committed team.
You will understand some aspects that recruiters may not remember while hiring. These aspects matter for the long run in the Development field, where hundreds of new Android and iOS developers are in-making daily!
9 Benefits Of Hiring A Dedicated Team Of Android App Developers
A Dedicated team of Android Developers comes to your company bearing benefits. This team will help you in Android App Development and invest their time and effort in your project.
You will feel the outcomes be better while working with this invested and committed team of Android Developers!
Therefore, careful choices while recruiting Developers are necessary. An experienced Developer who knows their strengths for a project may have a bit more Android Developer cost.
But, you aim to hire the perfect bunch from the lot with an affordable Android Developer hourly rate! Let's look at the benefits of having a reliable team of Android Developers!
Improved Productivity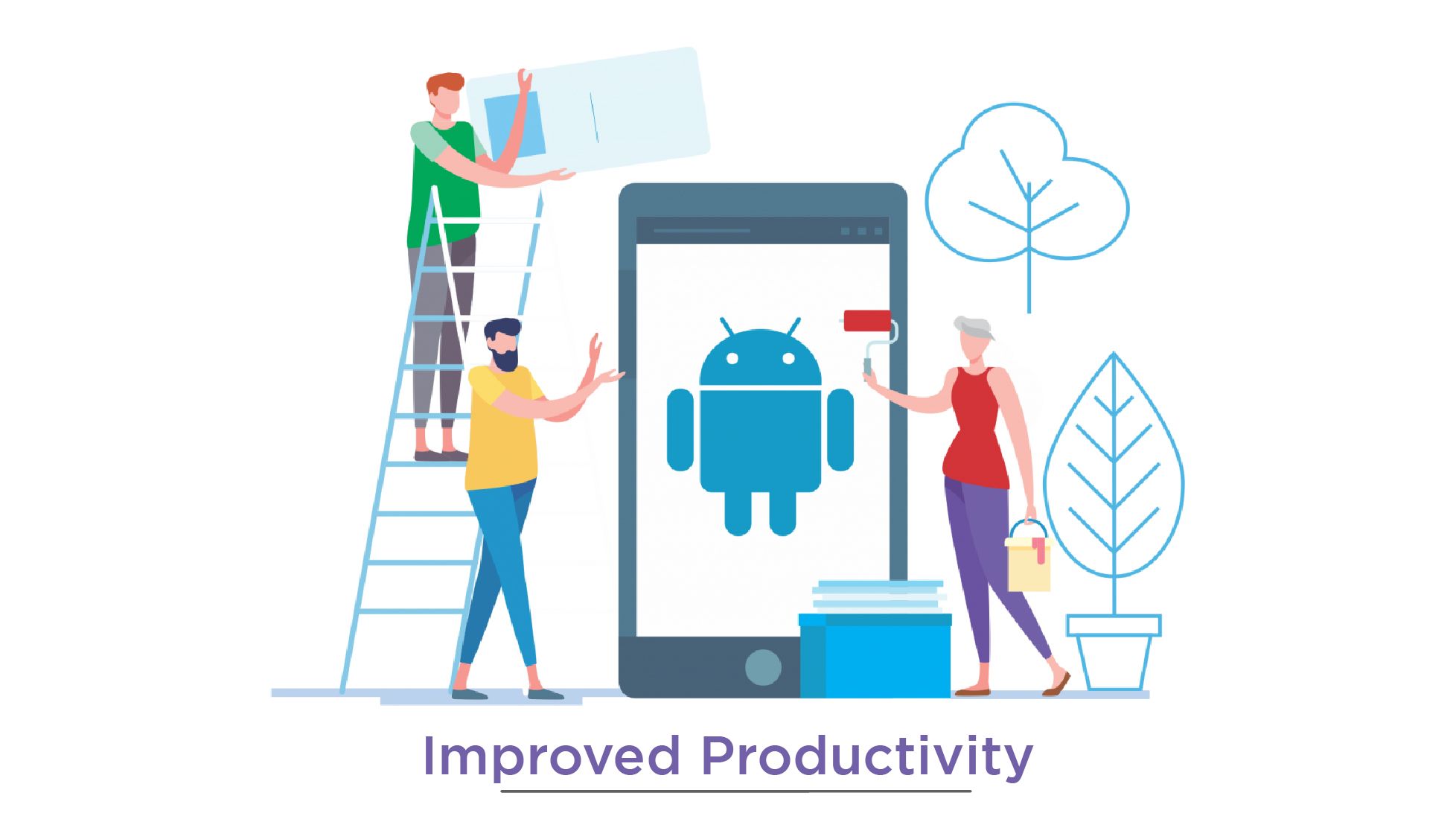 An intelligent team holds a group discussion and delegates tasks per interest and command.
Once you assign a task to them, they get on their job and start working! They spend hours and days coming up with perfect details and conclusions.
Understand this benefit with a situation. Suppose you wish to create a Grocery Delivery App for your growing business. You assign this task to an outstanding team of Android Developers. They hold a meeting and distribute the tasks among themselves.
The designers and budget makers create an interface for your Grocery Delivery App. Further, the Android Developers start working on different windows and Frameworks per requirement.
Hence, you can observe improved employee productivity during the App Development process. At these times, the Android Developer hourly rate seems natural and worth it!
Effectiveness in Costs
Does your business want to save money? Silly question, isn't it?
All businesses and entrepreneurs want to save costs without compromising on product quality!
Imagine that you hire two teams of Android Developers. Both the teams have appropriate Skills and experience. You are paying the same Android Developer hourly rate to both. One of the teams is more dedicated and committed to the work than the other.
Which team is cost-effective? Hence, you should carefully utilize the benefits you can avail yourself of from a dedicated team.
Trust and Reliability
What improves teamwork and work productivity the most? If you trust your Android Developers and they trust you back, you have an ideal squad ready!
During an interview, Reina and Reina, the co-founders of the Reina Trust Building Institute, said that At the core of trust building is raising people's consciousness of what trust means and the behaviors that build it.
No one has denied the importance of trust among coworkers in an organization. Trust and social bonding lead to better outputs.
A dedicated team builds trust with peers and helps each other achieve personal and project-related goals.
Moreover, trust leads to motivational Development. Hence, generating better results.
Time Saving and Early project completion
Imagine that your company has to deliver an Android App development project within three months. You bear the Android Developer cost and recruit a team of devoted employees for your company.
These Android App Developers support the Development strategy and help build your App. With the required coordination and support from each other, the Android Developers can build the project within two months!
Think about the profit amount you can gain! Moreover, with early App Development, you can focus on error detection and change-making per necessity.
Constant Support at both ends
You must be wondering what ends we are talking about, right?
The employers and employees, the leaders, and the team are some examples of the ends of an App Development business.
Everyone requires equal opportunity and support. You should take the Android Developer cost only if you think the Developers will have your back at any moment.
Moreover, you have the responsibility to fulfill your end being a leader.
Finer Control over the team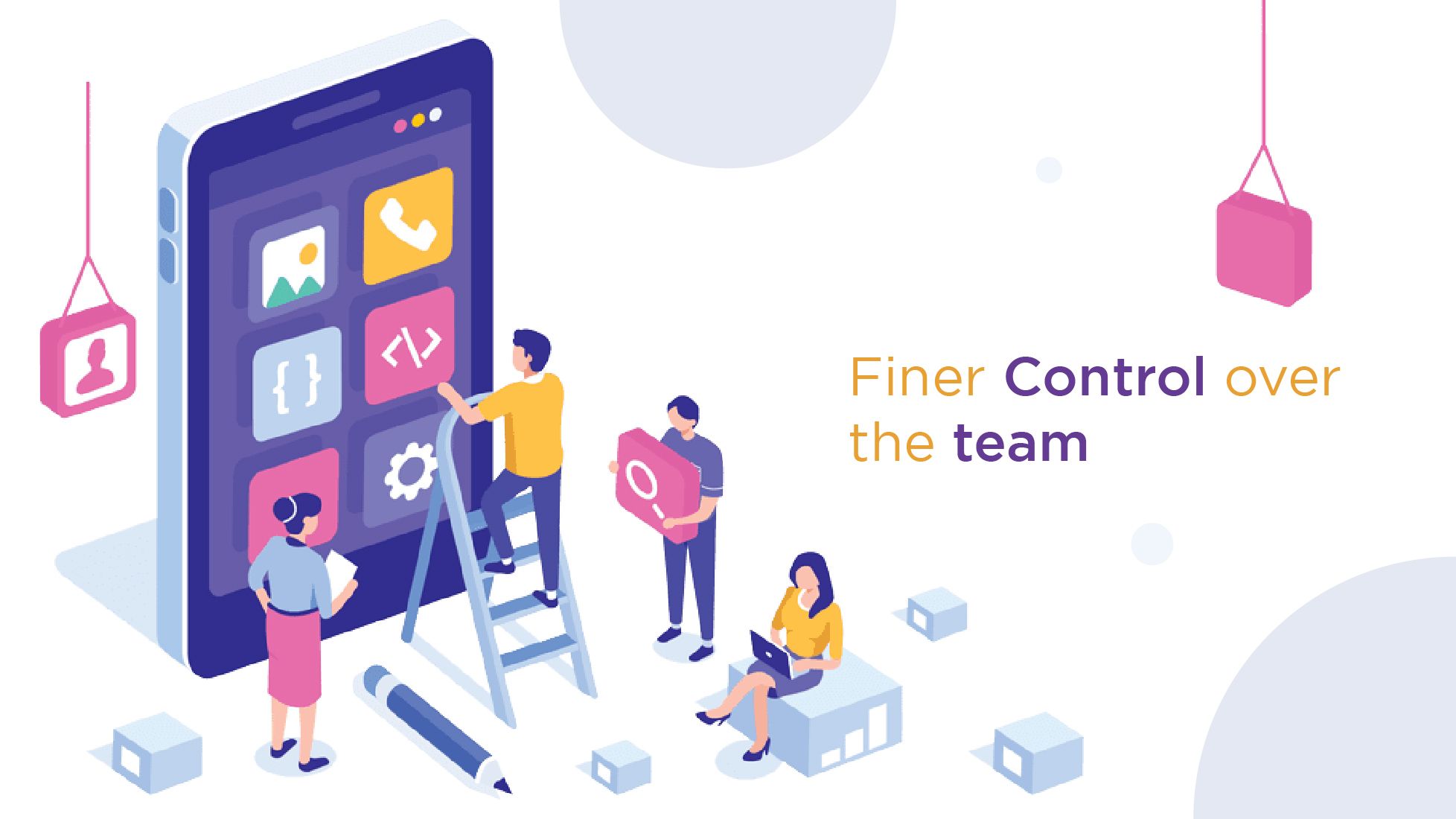 A dedicated and responsible team understands the meaning of proper communication order and the importance of maintaining healthy work relationships.
A team works with a leader. This leader motivates and provides them with tasks and opportunities.
Moreover, delegation and team building become better with a good leader.
Therefore, you should find Android Developers who know about working as a team member. They should understand how to work per instructions and submit work per necessary deadlines.
As a recruiter and team controller, you should become a coordination block for your team. You should give them tasks and allow them to achieve goals on time.
Moreover, appreciation is necessary for motivational support!
Changes per the Customer Feedback
A dedicated team of Android Developers keeps a check on the customers and market.
Many developers hand over their projects and relax. Developers should understand that their work isn't complete till their Application becomes a success.
The success of an Android app depends on the customers and their ratings and Feedback.
Therefore, the QA Testing and Android Development team should remain alert, even after the App's market launch.
Regular Skill Development
A dedicated Android Developer would keep enhancing their skills at every turn. Moreover, they would seek opportunities and ways to learn something new daily.
An experienced Developer understands that technical skills and talent building are crucial.
In this emerging computer-focused world, one can succeed with constant personal growth.
The committed team of Android Developers will take advantage of resources and build their knowledge base in their domain. Additionally, some employees may like to improve their skill-set in related and unrelated fields. They may try exploring and developing a distinct talent that could further help you and their growth!
Better brainstorming to come up with innovative ideas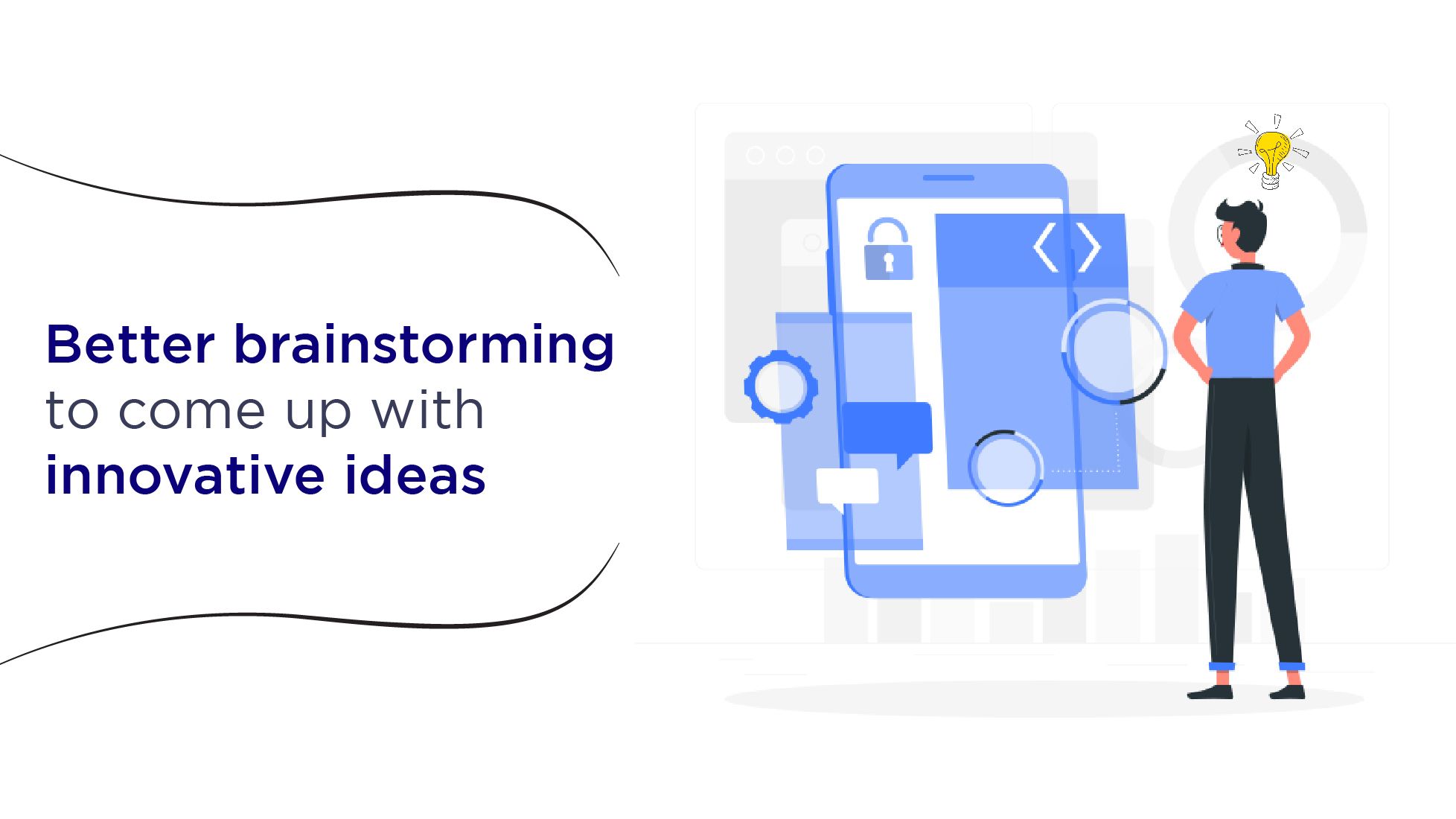 Think about a situation where you have a supportive team of Android Developers. You come across a project that has an early deadline.
Your team and employees sit together to brainstorm ideas to come up with solutions and build a strategy for Mobile App Development.
Moreover, you can bring new ideas to the table with the help of your team. These innovative ideas help achieve your goals and generate better outputs from feasible inputs.
There are multiple other benefits of having a committed team for your Mobile App Development project with low Android Developer costs.
As a recruiter, you shall not miss opportunities for the must-required team!
Final Words
Do you know how to hire a talented Android Developers team? There are two ways to hire employees. The first method requires hiring Android Developers via job searching sites like LinkedIn and Indeed. You can post job requirements and get CVs from the candidates.
Further, you hand out assignments, hold group discussions and take interviews to recruit the best from the lot.
This procedure will require considerable effort and time.
The second and more efficient method is to hire an Outsourcing team to take care of recruiting, training, and Android Developer hourly rate.
You will get your Development team instantly, and you can start making your App at any instant.
Where to find an Outsourcing team? Connect with AppsRhino. We are proud of our Android Developers and Quality Assurance Testers.
You will never regret having us for your App Development project.
Visit our site or Contact us today to have your team!