At times, even when working with a clone app like that includes all the features that are necessary for your own app it is quite natural for businesses to get confused and overwhelmed with everything in general. In order to deliver the best clone app it is extremely crucial to follow a structured approach which revolves around various aspects of your business.
This is something some businesses fail to comprehend which leads to some serious mishaps and failures. Times like these it is essential to have a guide by your side and when it's none other than a successful Getir app. It can be done in a matter of a few steps.
Getir has managed to inspire entrepreneurs to try their hand at creating something similar. With its careful planning and a keen eye for detail the Getir Clone app will lead you to the pathway of success. Keep in mind that the secret recipe to success is to always stay focused and trust the process. So, now all you have to do is keep a few things in mind when working on your individual project and the rest will be handled by the Getir App clone. In this article, we'll guide you through the process of creating a Getir clone step-by-step.
What is a Getir Clone?
By now, you must be familiar with what Getir is known for. If not, then let us take you to the world of Getir, an application offering a varied range of delivery services to its customers wherein they can place orders for a wide range of products through a mobile app.
The need to physically visit a store has been completely eliminated by Getir. All you have to do is click on a few items, place an order for it, and have it delivered to your doorstep in a matter of a few minutes.
In order to lay down your own version of Getir. The key features that make it successful need to be understood first. This includes things like the user interface, delivery speed, product variety, and overall customer experience.
Choosing the Right Technology Stack
After acquiring a brief idea of what you would be focusing on for your Getir clone, it's time to select the right technology stack. It is generally advised to choose a technology stack wisely since the crucial aspects of performance and stability depend on it. The right technology stack makes the overall process of app development much easier.
The factors that govern the procedure of selecting the technology for your Getir clone range from the size of your development team, your budget, the specific features you want to include in your app, and more. Technology options like Node.js, Ruby on Rails, and Django must also be taken into account.
User Experience Design for Your Getir Clone
The key to a successful app is to establish an intuitive and user- friendly interface. In order to achieve that in your own version of Getir, you need to partner up with professional UX designers who would be able to bring your vision to life. Hiring a UX designer determines the optimal flow and structure of your app.
When designing the user experience for your Getir clone, there are a few best practices you'll want to keep in mind. First, make sure your app is easy to navigate, with clear labels and intuitive menus. Next, focus on creating a seamless checkout experience, with as few clicks as possible to complete an order.
Developing Core Features and Functionality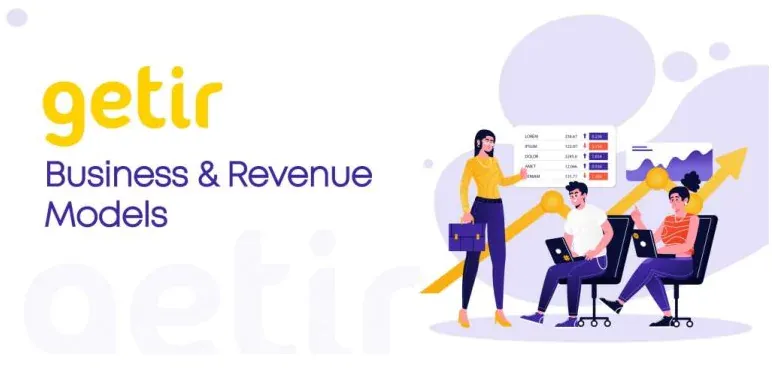 In order to make your app stand out from the crowd, you need to label some key features and functionality that can only be found in your app. By prioritizing these features and planning their development, you can ensure a smooth user experience.
Identifying Essential Features
To do this, keep your target audience in mind and think about their needs and demands, such as the availability of a user-friendly interface for placing orders, real-time order tracking, and personalized recommendations.
When the user's needs are kept in mind while working on an app, it would ultimately result in a clone that meets and exceeds their expectations.
Integrating Third-Party APIs
The integration of third-party APIs and services with your own clone app can work wonders for you.
Payment gateways, map services for tracking deliveries, SMS services for order notifications, and more are incorporated within them. With the help of these technological advancements you can speed up development and provide a seamless user experience.
Implementing Secure Payment Options
In the current era of online transactions, the presence of a secure network is of utmost importance. Implementing secure payment options in your Getir clone is a must to ensure customer trust and data security.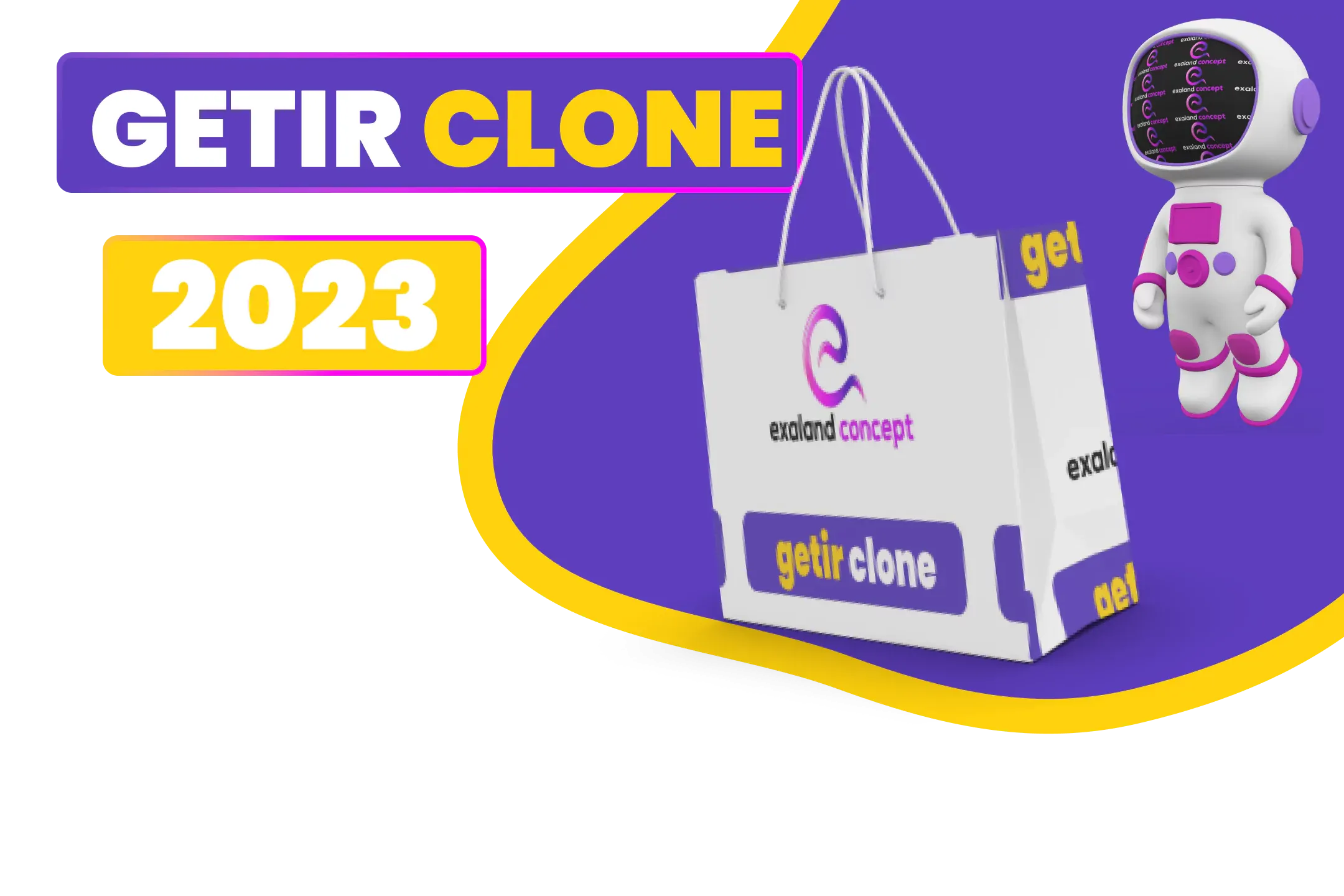 Different Payment Options and Gateways
Users should be able to browse through various payment options and go for the one that best suits their needs.
Therefore, it is important to incorporate multiple options ranging from credit cards, digital wallets, and mobile payment apps. Research and integrate reputable payment gateways that have strong security measures and are trusted by customers.
Ensuring PCI Compliance
To protect your customers' payment information, it's crucial to ensure Payment Card Industry Data Security Standard (PCI DSS) compliance. This ensures that your app meets the highest security standards and keeps your customers' sensitive data secure.
Efficient Inventory Management
To provide a seamless experience to your customers, efficient inventory management is key. By implementing strategies and tools to optimize your inventory, you can avoid out-of-stock items and improve supplier management.
Real-Time Tracking and Updates
Implement real-time tracking and updates in your Getir clone to keep your customers informed about item availability and delivery status. By providing accurate and up-to-date information, you can manage customer expectations and build trust.
Dealing with Out-of-Stock Items
Out-of-stock items can be frustrating for both the customer and your business. Implement strategies to handle this situation effectively, such as offering alternative products or providing estimated restocking times. Maintain a good relationship with suppliers to ensure reliable inventory levels.
Testing and Quality Assurance
Testing and quality assurance are crucial steps in developing a flawless Getir clone. Rigorous testing ensures that your app is bug-free and provides a seamless user experience.
Types of Testing
Perform various types of testing, including functionality testing, usability testing, and performance testing. Test every aspect of your app to identify and fix any issues before launch.
Comprehensive Test Plan
Construct a comprehensive test plan to guide your testing process. Include test cases, timelines, and resources needed for each phase of testing. This helps ensure thorough testing and a high-quality app.
User Acquisition and Retention Strategies
Acquiring and retaining users is essential for the success of your Getir clone. Implement effective strategies to attract new users and keep them coming back for more.
Effective User Acquisition Strategies
Utilize marketing techniques such as digital advertising, content marketing, and influencer collaborations to attract new users to your app. Offer incentives or discounts for first-time users to encourage trial and adoption.
Building Customer Loyalty and Retention Program
To retain users, focus on building customer loyalty. Implement a loyalty program that rewards frequent purchases or referrals. Offer personalized recommendations and discounts to keep customers engaged and coming back.
Leveraging Social Media and Referral Programs
Social media can play a huge role in advertising your Getir clone. Engage with users through interactive content, share updates and promotions, and encourage sharing and referrals. This can significantly expand your user base.
Conclusion
Keeping these recommendations in mind, you can undoubtedly introduce your clone app, which is deemed to be one of a kind since it includes features like secure payment options, efficient inventory management, testing, and effective user acquisition and retention strategies. In no time, you will be soaring to the heights of success.
All of this can be achieved with a Getir clone by your side. Creating a Getir Clone is a promising venture, but it also happens to be the one that demands careful planning and execution to avoid missteps.
Therefore, creating a flawless Getir Clone asks for a holistic approach that integrates technology,logistics,legal considerations, and customer centricity. By avoiding missteps and embracing these principles you can set the stage for a successful venture in the on-demand delivery market.